The recruiting game in the life of a recruit with social media is significantly different than what it was just 8-10 years ago.  Can you imagine going back to 2006 and asking someone what a "hashtag" is?  
Baylor's new coaching staff has been pushing a new hashtag for the 2017 class, and it could be aimed at Baylor fans in general. "#BigPlayBU" is what they have chosen to go with, putting it in tweets to recruits, all kinds of messages, and even recruiting collateral.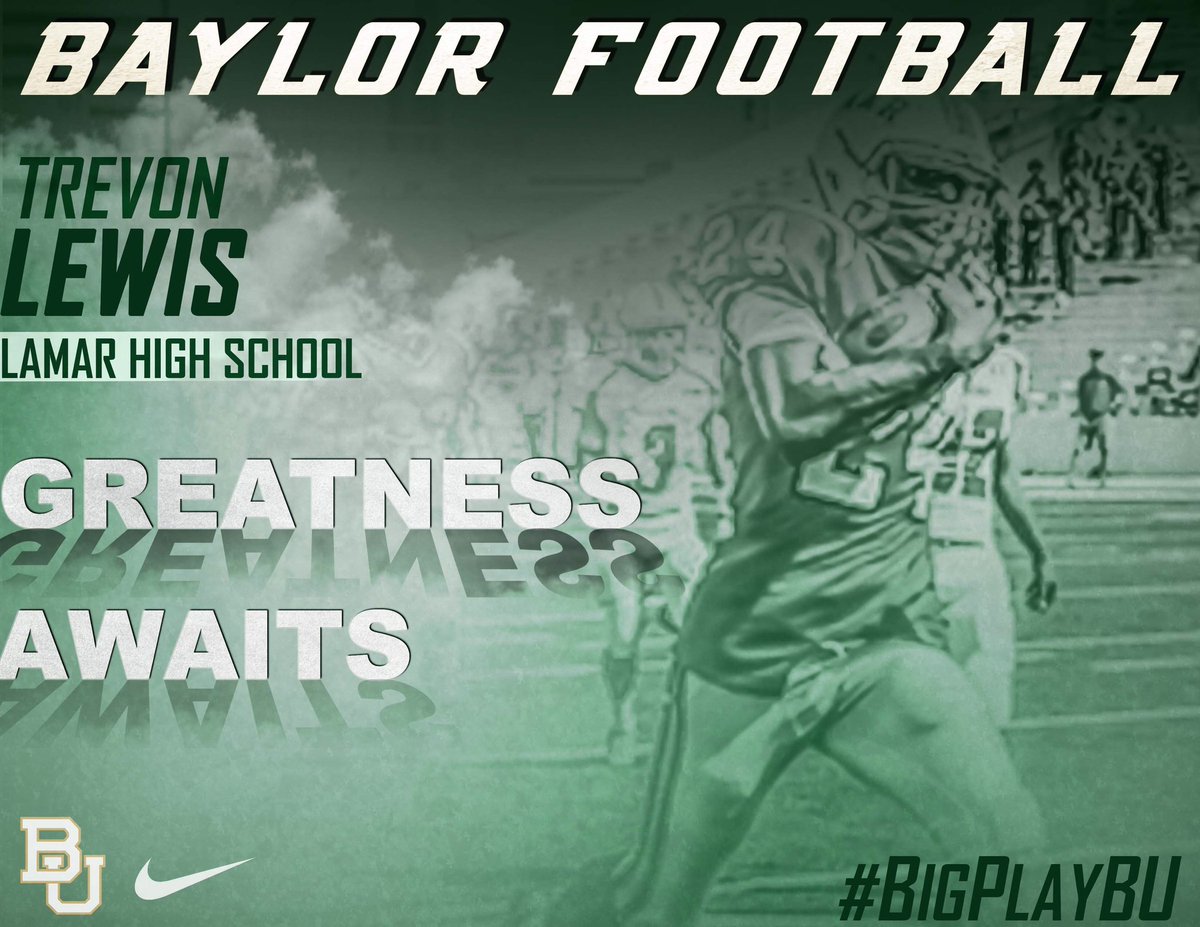 The Baylor program has been defined by big offense, tons of points, and yards. That has led to high draft picks from all over the offense.  Robert Griffin III and Bryce Petty are current NFL  starting quarterbacks, while wide receivers Terrence Williams, Corey Coleman, and Kendall Wright are key play-makers for their teams.  Even offensive linemen like Spencer Drango are playing. 
Matt Rhule has hit the ground running, building his staff and hitting the recruiting trails. He is bringing over the entirety of his defensive staff from Temple, but has yet to announce a single offensive coach for next year.  Texas high school football coaches Shawn Bell, Joey McGuire and David Wetzel will have a place on the staff, but could be in support roles or offensive assistants. 
The next big domino to fall for Baylor and Matt Rhule, will be the choice of offensive coordinator.  Glenn Thomas, his OC the past two years at Temple, is a likely name to keep an eye on.  It makes sense in a lot of ways, as Thomas is an experienced play-caller, and one of the few Temple coaches with ties to Texas.  Thomas coached several seasons in the NFL as Quarterbacks coach for the Atlanta Falcons with Matt Ryan as his star pupil. 
The last two years under Thomas, the Temple offense has taken on more of a pro-style look, after two not as successful years prior with a spread type concept.  That doesn't mean that Temple only ran I-formation or traditional old-school pro-style concepts.  They used shotgun quite a bit, and had multiple receivers. 
The biggest differences in what Temple did compared to a spread team like Baylor are really related to tempo, splits of wide receivers, and more utilization of fullback/tight end/h-back.  Temple ran plays at a significantly slower tempo (68.8 plays per game compared to 85.4 plays per game) and used more traditional formations with multiple receivers.  You will see more bunch groups closer to the line of scrimmage, rather than Briles' preferred stacking two receivers near the sideline.
This type of offense, leaning heavily on pro-style concepts with a spread twist, is what Alabama has switched to under Lane Kiffin.  Powers like USC, Michigan, and even Ohio State at times, have used many of these types of concepts.  It is less about getting your players alone in space, rather than getting the matchups and angles you want to attack with.
Could the Bears benefit from a slightly slower tempo, and a more diversified passing attack?  The Briles' spread is very effective at attacking down the field, but it is still very limited in its route tree (a common complaint from NFL talent evaluators). Will a more diversified attack that is less reliant on tempo of the offense and pure speed benefit the Bears?  
If Thomas, or someone from that type of lineage is chosen to lead the Baylor offensive attack, that has to be the assumption.  Baylor will have a more diversified passing attack that relies less on every play being a touchdown play, and more on the sophistication.  Is it the right or wrong decision?  Only time will tell.