What would be a Bowl game preview for a Christmas time bowl be without a catchy tie-in to everyone's favorite holiday? Tis the season, am I right?  Through detailed analysis, chatting up the mall Santa Claus for his thoughts on cover-2 defenses, and many hours of alternating views of Lifetime Christmas movies (when my wife has her choice) and college football bowl games (when I have the choice), here are the "12 Days" of a Baylor victory over Boise State in the Cactus Bowl on December 27th. 
12. A good day for the Big 12.  The Cactus Bowl is the first game for the Big 12.  The Bears and Broncos meet on December 27th, a day before West Virginia and Kansas State get in on the action. The conference has 6-teams in bowls this year.  In 2015, the conference went just 3-4, with Baylor, TCU and West Virginia winning.  High profile losses by Oklahoma (in the playoffs) and Oklahoma State (in the Sugar Bowl) were large negatives for the conference.  2014 was even worse, with a 2-5 record and really just TCU looking dominant.  The Big 12 needs a good bowl season.  Baylor can get them started on the right foot. 
11. All KD Cannon needs to eclipse 1,000 yards on the season is 11 receiving yards.  At 989, Cannon could become the streak of at least one 1,000 yard receiver since 2010 (Kendall Wright had 952). Cannon finished with just 868 last year after going over 1,000 in his freshman campaign.  He would become just one of a handful of two-time 1,000 yard receivers in Baylor history, joining Corey Coleman as the only one to do it recently.    
10. The size and height of the Boise State corners is an area where Baylor could have a big advantage, especially with Ishmael Zamora.  At over 6-foot-4, Zamora towers over the sub 6-foot corners.  Zach Smith has to trust Zamora to go up and get the ball, and give Ishmael Zamora at least 10-targets.  Zamora has arguably been the Bears best receiver this year, and brings a different element to the game than Cannon. 
9. A 9% Havoc Rate for the Bears Defensive Backs. If you include the nickel back position (headlined by Travon Blanchard and Pat Levels), the Bears defensive backs have been one of the most disruptive units in college football.  Their havoc rate is the 3rd highest in the nation. If you don't know what Havoc Rate is, it is a very easy advanced stat to understand.  From the FootballOutsiders site: Add up tackles for loss (which includes sacks), forced fumbles, and defensed passes (picks and break-ups), divide it by total plays, and voila: havoc rate. Baylor's defensive backs have to get to that 9%, and hopefully in the more impactful ways that cause turnovers.  
8. The Boise State attack is a big-play passing offense, averaging over 10 yards per pass. The Bears pass defense has done a good job of negating big plays, allowing just 7.4 yards per attempt on the season. Oklahoma State is the only team to throw for more than 8.1 yards per pass attempt on them all year (13.8).  To have a chance, Baylor has to keep Boise State under 8 yards per pass attempt. 
7. Get on the good side of 7.  Yeah, call it a mail-in, but this is a big one.  As all Baylor fans know, the Bears have lost 6-games in a row after a 6-0 start to the season.  A win would give them their 7th of the season, and a winning record, while a loss would doom them to an ugly 6-7 record and 7 straight losses. 
6. The Baylor passing attack is at its best when it is spreading the field and going to multiple receivers. The Bears need to have 6-players with a catch in the game, with Zamora and Cannon leading the way.  Getting the tight ends involved, along with JaMycal Hasty in open space, and the secondary receiving targets like Lynx Hawthorne, the freshman duo of Mims and Atkinson, and maybe even Blake Lynch if he can make it back. This offense is loaded with playmakers, and they need to spread the wealth. 
5. The 5th ranked offense according to S&P+, the Broncos have a balanced attack that features a powerful passing attack. Sophomore Quarterback  Brett Rypien has thrown for over 3300 yards, with 23 touchdowns against just 6 interceptions. Senior receiver Thomas Sperbeck is the best outside threat for Boise State, with 72 catches for almost 1200 yards and 9 touchdowns.  Cedrick Wilson is their deep threat, averaging over 20 yards per catch with 10-touchdowns on the year. Those two account for right around 50% of the teams targets, and 57% of the catches. They have 19 of the teams 23 receiving touchdowns.  For the Bears, a big game from Ryan Reid and whoever else wants to step up (Grayland Arnold, Tion Wright, Verkedric Vaughns) is a big step to winning this game. 
4.  Four Punts for Boise State.  The Broncos have punted just 48 times in 2016 (Tied for 18th fewest in nation), right at 4-per game. However, 12 of those came in their two losses.  In their regular season finale against Air Force, Boise punted 7 times.  The three games prior to that, they punt 6 combined.  This is an offense that simply doesn't punt very much. The Bears have forced 78 punts on the season, but just 32 of those have come in the last 6-games.  Baylor has to get Boise State off the field, and forcing them to punt the ball is the second best way. 
3.Three Zach Smith passing touchdowns. Yes, you would love to have more, but try and be realistic  The Baylor passing attack has been average at best this season.  They rank 86th in Passing S&P+ on the year, after finishing 9th last year.  They are seeing more than 2 yards fewer per pass attempt this year (9.7 to 7.4), and their touchdowns have dropped as well from 44 to 30.  This not a great passing attack.  The Bears are a much better rushing offense in 2016.  If Zach Smith can get 3 passing touchdowns, and the Bears can get their usual 2-3 rushing scores, the offense should at least keep them in the game. 
2. Two Boise State Turnovers. During the Bears 6-game losing streak, they have forced just 5 turnovers.  Even worse, they have committed four in each of the last three games and 18 over those 6-games.  Boise State has been very good this year at avoiding turnovers with only 15 this year (22nd in the nation).  They are -7 on turnovers on the season, mainly due  to having a defense that doesn't force many  Baylor needs to get at least 2-turnovers from Boise State and hope that is enough to be at least even in turnover margin. 
1.  One Baylor Focus.  All season, the focus has ranged and diverted away from what it probably should be. Right or wrong, that is the hand that has been dealt the 2016 Baylor Bears.  Simply put, they need to put winning this game as the primary focus.  I think we started to see that against West Virginia, a retrenching of priorities, so to speak, that should play well against Boise State.  The Broncos are a good football team, but so are the Bears.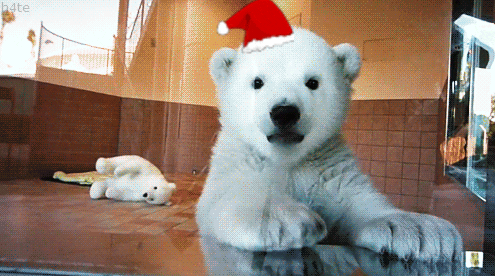 Merry Christmas and Sic'em Bears!