| | | | | | | |
| --- | --- | --- | --- | --- | --- | --- |
| | 55 | Senior | LB | 5-11 | 220 | Upland, CA |
| | 22 | Senior | RB | 5-9 | 197 | Kuna, ID |
| | 8 | Senior | RB | 5-7 | 214 | Aiken, SC |
| | 38 | Senior | LB | 6-0 | 217 | Vancouver, WA |
| | 81 | Senior | WR | 5-8 | 190 | Lake Oswego, OR |
| | 73 | Senior | OT | 6-5 | 298 | North Pole, AK |
| | 99 | Senior | DT | 6-1 | 293 | Brea, CA |
| | 27 | Senior | S | 6-1 | 210 | Kennewick, WA |
| | 48 | Senior | S | 5-8 | 188 | Phoenix, AZ |
| | 17 | Senior | RB | 5-7 | 181 | Reseda, CA |
| | 9 | Senior | WR | 6-0 | 187 | West Covina, CA |
Call them The Electrifying Eleven. Only eleven seniors in the class of 2005, but what a difference they've made in Boise State football. Only these ten players from Boise State can say that they were part of a team that was ranked in the national Top 25 in each of the last four years. Four years ago...has it really been that long? Fasten your seat belts and take the BroncoCountry time machine back to the year 2002.
Boise State had just gone 8-4 and was not selected for a bowl for the first time in 3 years, after capturing the Humanitarian Bowl trophies in 2000 and 2001 over Louisville and UTEP. Despite beating Fresno State, the #8 team in the nation, the Broncos had to watch the 2001 bowl season unfold at home. It did not seem to matter that the 2001 Broncos had won 6 of their final 7 games. 2002--the Broncos were furious and developed a rather large chip on their shoulder. It was the summer of that year that they held players-only workouts and vowed to "Leave No Doubt" rather than leave their bowl selection up to some committee. 110-degree heat, but it did not phase the Bronco players for they were on a mission. They had visions of WAC championships and national rankings and they were not to be stopped. They would achieve that and more.
Boise State opened the 2002 campaign with a resounding 38-21 win over Idaho in Bronco Stadium, setting up a rematch with Arkansas. The last time the two teams had played, quarterback Bart Hendricks had led a furious Bronco rally that fell just a yard short of tying the game when time expired. This time around, Boise State turned the ball over en route to a 41-14 defeat at the hands of the Razorbacks. The Broncos were 1-1 and now without star quarterback Ryan Dinwiddie after a serious ankle injury that was expected to keep him out of action for six weeks.
Trouble? Hell no! Adversity sometimes brings out the best in people, and it definitely did in 2002. After the devastating Arkansas loss, Boise State responded by winning 11 games in a row that season and finishing the year in the top 15 in both the ESPN/USA Today Coaches' Poll and the Associated Press Poll for the first time in school history. Led by reserve quarterback B.J. Rhode, Boise State defeated Wyoming (35-13), Utah State (63-38), Hawai'i (58-31) and Tulsa (52-24) to set up an eagerly anticipated rematch with Fresno State. Rhode started and led the Broncos to the lead at the end of the first quarter. What happened next was like a dream for Bronco fans--#3 Ryan Dinwiddie trotted out on the field to the amazement and delight of the record Boise State crowd of. Dinwiddie proceeded to have one of the best individual performances in college football history. In just 2 1/2 quarters, Dinwiddie threaded the Fresno State defense for 406 yards and 5 touchdowns on an incredible 19 of 22 passes. Linebacker Chris Barrios enjoyed one of the highlights of his career with a 23-yard interception return for a touchdown against Fresno State.
With Dinwiddie back on board, Boise State rolled through the remainder of its campaign in what league officials described as the most dominating season in WAC history. They went to San Jose and rocked the Spartans 45-3, then another road game where they disposed of UTEP 58-3. Rice, who had defeated the Broncos 45-14 the year before, fell helpless to the men in blue by the count of 49-7. Louisiana Tech presented another opportunity for revenge from the year before. Like this Saturday, it was Senior Day, and the Broncos promptly went out and took care of business in a 36-10 win over the Bulldogs. Boise State advanced to 11-1 on the season with another road blowout, this time over Nevada 44-7. The Broncos had achieved their goal of a first-ever WAC championship and were given the honor of playing Iowa State of the Big 12 conference in the 2002 Crucial.com Humanitarian Bowl. Iowa State featured highly regarded quarterback Seneca Wallace, whose size, speed and strength would pose considerable problems for the Broncos. Boise State's defense prepared itself for Wallace by going against scout team quarterback Legedu Naanee, who the Bronco players said was bigger, faster and stronger than Wallace. They were right, as Boise State defeated Iowa State 34-16 for the H-Bowl trophy.
Boise State had collected eleven straight victories, a streak that would continue to 13 in the 2003 season. Up to this point, Daryn Colledge was the only starter, but linebacker Chris Barrios was a huge contributor, finishing the 2002 season with 26 tackles. Defensive tackle Alex Guerrero also played in all 13 games, finishing with 10 tackles and 1/2 sack. Running back Jeff Carpenter had already made himself known to Bronco fans for his incredible effort in Boise State scrimmages and in 2002, as a fourth string tailback, gained 80 yards on 14 carries. Safety Cam Hall finished the season with 15 tackles. Lee Marks, a backup cornerback for Boise State, finished with 10 tackles.
Boise State opened the season with a 62-0 win over Idaho State in Bronco Stadium then went up north to defeat Idaho 24-10. Up next was a game against the PAC-10 Oregon State Beavers, the first game between the two schools since a 37-30 OSU win in 1989. Led by a thrilling punt return for a touchdown by Tim Gilligan, Boise State grabbed the first-half lead. They held that lead until the 4th quarter when Oregon State, led by the running of Steven Jackson and the arm of quarterback Derek Anderson, had a nice drive that put the Beavers up. OSU had shut down the potent Bronco attack since the first half, but had a 3rd and 17 on its own 8-yard line. A stop there would have set up Boise State in excellent field position in a drive for a winning touchdown but it did not happen. OSU proceeded to move up the field into Bronco territory, when an Anderson fumble on 4th and 1 was ruled not a fumble. The Beavers retained possession and ran out the clock for a 26-24 victory.
Like the loss the previous season to Arkansas, the Broncos used that defeat as a springboard, and they would not lose another game that season. They defeated Wyoming 33-17, went to Ruston and downed Louisiana Tech 43-37, edged an improving Tulsa squad 27-20 and throttled SMU 45-3. Boise State then humiliated San Jose State 77-14 and embarrassed BYU 50-12 in front of a nationally televised audience on ESPN to run their record to 8-1. They closed out the season with a 51-21 win over UTEP, a victory in Fresno 31-17, a 56-3 win over Nevada and a 45-28 win over Hawai'i in Honolulu. Ordinarily, the Broncos would have played in the Humanitarian Bowl by virtue of their 2nd straight WAC championship. But these Broncos were not ordinary. They received and accepted an at-large invitation to play in the Fort Worth Bowl against hometown TCU.
The game was a tough battle between 2 top 20 teams. In fact, TCU had been ranked in the national top ten until a late-season defeat. A crucial 54-yard touchdown catch by Carpenter (who finished with 3 receptions for 81 yards) helped propel the Broncos to victory.
Hall was an amazing special teams player for Boise State in 2003 and played nickel back as well. He finished with 35 tackles (11th on the team), including four tackles for a loss and two sacks. Hall recorded three interceptions, recovered a blocked punt for a touchdown and also had 2 punt returns for 27 yards, one for a touchdown. Hall set defensive back strength records in the spring of 2004 in the power clean (347 pounds) and the hang clean (357 pounds). After a big game running the ball against Idaho State, Marks was moved to tailback, where he finished third on the team in rushing with 166 yards on 29 carries and two touchdowns. Carpenter had become the Broncos' fourth leading rusher with 160 yards and a touchdown on 21 carries, a team-leading average of 7.6 yards per carry. Marks was a significant force on special teams and finished the season with 16 tackles. He also returned two kickoffs for 40 yards. Linebacker Chris Barrios finished 12th on the team with 29 tackles that season, including 1.5 sacks and a forced fumble. Fellow linebacker Ben Chuckovich had suffered a broken leg that kept him out the entire 2002 season, but he was a big contributor in the 2003 season with 13 tackles, including 2 for a loss and one sack. Chuckovich holds linebacker records in the weight room in the power clean (342 pounds), back squat (535 pounds) and vertical jump (36.0 inches), all set prior to the 2004 season. Guerrero was credited with 18 tackles, 3.5 tackles for a loss and one sack.
In 2004, Guerrero, Hall and Marks joined Colledge in the starting lineup, and Carpenter saw considerable action as well. The Broncos opened the season with a 65-7 win over Idaho as Marks enjoyed his first 100-yard game with 105 yards on 14 carries against the Vandals. Carter scored his first Bronco touchdown on a 2-yard run. Carpenter has 3 rushes for 23 yards and a reception for 5 yards, while Naanee had one carry for 19 yards as well. Guerrero and Hall helped hold the Vandals to just 212 yards of total offense. The one defeat in the 2003 season still stung, and the Bronco players would have a chance for redemption in Bronco Stadium against Oregon State in another nationally televised game. Down early 14-0, Boise State's offense managed a Tyler Jones field goal but then again could not move the ball and had to punt the ball to the Beavers. OSU quarterback Anderson wanted more, but when his pass was deflected twice, an alert Korey Hall caught the ball and scampered 46 yards past the startled Beavers for Boise State's first touchdown, one that seemed to ignite the entire team. Hall finished the game with 3 interceptions, all on tipped passes, as Boise State put away Oregon State 53-34. Tight end Derek Schouman caught two passes from quarterback Jared Zabransky for touchdowns as Boise State finished the game with 492 yards of total offense (246 rushing and 246 passing). Marks had 18 carries for 60 yards rushing and 2 catches for 13 yards and a touchdown against the Beavers, while the invaluable Carpenter had 9 yards rushing, one reception for 17 yards and he also completed a halfback pass for 21 yards.
Up next was a match in El Paso against UTEP, coached by Mike Price. Price had already faced Boise State as the head man for both Weber State and Washington State and Bronco fans knew that Price always had his team ready for Boise State. UTEP jumped out in front 10-0, but Coach Hawkins' team rebounded for a 47-31 win on the road. Boise State utilized the strength of Carter for 2 key touchdowns in short-yardage situations. Guerrero and company allowed just 56 rushing yards on 28 carries. Carpenter and Marks were a terrific 1-2 combination as "Carp" picked up 66 yards and Marks 65. Carter totaled 19 on the game. Wide receiver Jason Murray also hauled in a Zabransky catch for 14 yards as Boise State put down the upset bid by the Miners.
A rematch with BYU was up next, and one of several that seemed like the Broncos had divine intervention. Behind the entire game, BYU caught fire in the second half and pulled to within 1 at 28-27. When Matt Payne's 38-yard field goal attempt went left with 19 seconds remaining, Boise State survived. Carter scored another touchdown to propel the Broncos to victory. By now, Boise State had the longest winning streak in the nation at 15 games.
On Homecoming Day in 2004, Carter led the Broncos in rushing with 98 yards on just 14 carries and a score in a 38-20 win over SMU. Tulsa had slipped quite a bit from its 2003 success, but gave the Broncos a major scare. Tyler Jones' 46-yard field goal with three seconds left catapulted Boise State to a 45-42 win over the upstart Golden Hurricanes. Once again the three running backs that will be saluted Saturday contributed mightily. Marks had 85 yards, Carter 55 and Carpenter 27 yards rushing to go along with 3 catches for 21. Boise State was now ranked 16th in the country heading into another showdown with Fresno State.
Fresno had defeated Washington and Kansas State earlier in the year, but they could not defeat the Broncos. Playing the entire game in rain and snow, Boise State was victorious 33-16. The Bronco defense was phenomenal, holding the talented Bulldog rushers to just 17 yards in 17 carries and only 191 yards of total offense. Marks had his 2nd 100-yard game as a Bronco with 112 yards on 21 carries. The nation-leading streaks now totaled 18 consecutive wins, 23 straight wins at home and 22 straight wins in the WAC.
A dominating defensive performance against Hawai'i and star quarterback Timmy Chang was next, with the Broncos winning 69-3. Guerrero, Hall, Barrios and the entire defense held the prolific Chang at bay the entire game, with the Rainbow Warrior star completing just 26 of 53 passes for 227 yards. Chang needed just 241 yards to set an all-time NCAA passing record but was denied by the Broncos. Instead, four interceptions by Boise State gave Chang a dubious record of 74 career picks. Zabransky scored 4 touchdowns for the offense, which also got a 26-yard score from Carpenter.
A wild early Saturday morning affair was next, and a game that probably more than any other kept Boise State from securing a BCS bowl berth. The Broncos had moved all the way up to #7 in the BCS Standings, which decided the eight teams that would compete in the 4 prestigious bowls (Rose, Orange, Sugar and Fiesta). The top twelve teams in the standings were eligible, and a #6 finish by Hawk's team would guarantee a position in one of those bowls for the Broncos. Boise State, a 5-touchdown favorite, struggled with the Spartans the entire game, and only a blocked field goal on a 30-yard attempt by San Jose State enabled the game to go into overtime. Marks was superb on the ground, gaining a career-high 140 yards and Boise State scored 8 rushing touchdowns for the second consecutive week. Both teams scored touchdowns in the first overtime, but when Spartan quarterback Adam Tafralis was driven out of bounds by cornerback Gabe Franklin on a 4th-and-goal play, the Broncos escaped once again. Victorious, yes, but not quite what the nation's poll voters were looking for, and they punished Boise State severely the next day.
But the Broncos were still alive in their quest for the first undefeated season since 1958. Only two opponents remained--Louisiana Tech and Nevada. Lee Marks picked up 89 yards on the ground and Jeff Carpenter scored on a 31-yard pass play as Boise State put away Tech 59-14 behind 629 yards of total offense. Meanwhile, Ryan Moats, the 2nd leading rusher in the nation, was held to just 60 yards on the ground. Boise State achieved regular-season perfection the following week with a 58-21 win over Nevada. Marks had 93 yards rushing and Carpenter 35 yards and a touchdown. Carpenter also had a catch for 21 and Murray a reception for 15 yards. Safety Cam Hall, showing his awareness and incredible speed, also had an electrifying 52-yard interception return for a touchdown. Boise State had defeated all 11 opponents on its schedule and was rewarded by still hesitant voters with a top ten ranking at the conclusion of the regular season. The unbeaten streak had now reached 22 games--which would be in serious jeopardy against another of the nation's top ten teams, Louisville.
Like 2003, Boise State received another at-large invitation at the conclusion of the season. This time, it was none other than a date with the Louisville Cardinals in the historic Liberty Bowl in Memphis. 7,000 Bronco fans made the trek to Memphis to cheer on the Broncos. Boise State and Louisville battled in what many would call the best bowl game of the season. Andy Avalos' Liberty Bowl record 92-yard interception return gave the Broncos an early lead, and although Louisville rallied for a 21-10 lead, the Broncos held the half-time advantage at 31-21 in the seesaw contest. Boise State was also ahead 40-35 late in the 3rd quarter, but the Cardinals scored the game's final 9 points to win 44-40. The 22 game win streak was over, but still the Broncos finished the season ranked in the top 15 of the Coaches' poll for the third consecutive season. Only 7 other schools (Texas, USC, Georgia, LSU, Oklahoma, Michigan and Miami) could claim that.
With 17 returning starters from a team that was that close to making a BCS Bowl, the Broncos' first-ever preseason ranking of #18 was logical. And with a showdown against #13 Georgia set as the season opener in '05, the table was set with historic possibilities. In the preseason, Daryn Colledge was selected first team All-American by CollegeSportsReports.com. Colledge was also named to the 2005 Rotary Lombardi Award watch list and the 2005 Outland Trophy Award watch list. Running back Lee Marks was named as one of 47 candidates for the Doak Walker Award, presented annually to the nation's top running back.
With high hopes, 4,000 Boise State fans made the long trip to Athens, Georgia eagerly anticipating a great game between two top 20 teams. It was never a "game" at all. Six first-half turnovers by Boise State tell the entire story as Georgia capitalized for a 48-13 win over the disappointed Broncos. It was made more embarrassing in front of a nationwide ESPN audience, as the Broncos lost on that network for the first time. They had to somehow regroup for another game against PAC-10 foe Oregon State, again on the road, in the toughest schedule in school history. The stinging Georgia defeat still lingered in the minds of the players. The Broncos jumped out to a 14-0 lead but reversing the result from 2004, it was Oregon State that rallied this time for a 30-27 victory. Once again Boise State fans turned out in force, braving wind, rain and quarter-sized hail to cheer on the Broncos. Barrios had career-high 7 tackles for Boise State. Murray also achieved a career-high with 4 catches for 36 yards against the Beaver defense. Guerrero had 2 of the Broncos' 4 sacks of OSU quarterback Matt Moore.
This was not supposed to be the way the season went. It had begun with high hopes and unprecedented dreams. Boise State was now 0-2 and out of the top 25. A lot of teams would have folded with the 0-2 start. Bowling Green, led by heralded quarterback Omar Jacobs, came into Bronco Stadium. The Falcons had just battled Wisconsin the week before, giving the nationally ranked Badgers all they could handle. Many scouting services projected Jacobs as the #1 pick in the NFL draft, even ahead of USC quarterback Matt Leinhart. Bowling Green would close the door on the emotionally drained Broncos, right? Anyone who thought that didn't know the history of Boise State, and they didn't know these Broncos. Instead, Boise State blew past Bowling Green 48-6 before the Falcons scored a couple of meaningless touchdowns late in the game. Instead of being finished, the Broncos began a new 7-game winning streak.
In a thrilling contest on the islands, Boise State came back from a 20-7 half-time deficit to down Hawai'i 44-41. Murray had 3 catches for 37 yards against the Rainbow Warriors. Homecoming 2005, and a near disaster against I-AA Portland State. The team that had given Fresno State fits the previous year did the same to Boise State. Only when the Broncos put together a consistent drive in the 2nd half did Boise State grab the victory. Next up was San Jose State and the Broncos prevailed 38-21 for their 27th straight win at home and 37th out of their last 38 games on the blue turf of Bronco Stadium. Marks ran for 94 yards and a touchdown against San Jose State. Murray had 2 catches for 47 yards.
Boise State then recorded their first road victory of the year, a 45-21 pasting of Utah State. Ever the multiple threat, Carpenter had 7 catches for 99 yards and a TD against the Aggies. The Bronco defense record 6 sacks on the day, with Barrios picking up 1 and Guerrero 1/2. Carpenter had 64 rushing yards and a score against Nevada as Boise State beat back the Pack 49-14. Carter had a great day on the ground with 49 yards rushing and 2 touchdowns vs. Nevada. Chuckovich also had an acrobatic interception, when he leapt high in the air to get a pick against Nevada quarterback Jeff Rowe. Boise State's "D" had 6 more sacks, as Barrios recorded another.
Boise State was again threatening to re-enter the top 25, but they would have to get past first New Mexico State and then Fresno State. Proving that they weren't looking ahead, Boise State was merciless against the winless Aggies of NM State, recording a 56-6 win. Marks ran for a season-high 112 yards and a touchdown while Carter had 60 yards and 2 TD's. On to the #20 Fresno State Bulldogs, who were trying to reverse a four-year trend. Boise State had gotten most of the media attention, 3 straight WAC championships and three more wins over Fresno since the 2001 Bronco upset in Bulldog Stadium. With the early losses to Georgia and Oregon State that took Coach Hawk's team out of the top 25, this year it was Fresno State that had the media's eyes. A win here and Fresno State would come into a showdown with #1 USC with just one defeat. Fresno was made a 7-point favorite, which was extended to 10 points by game time. When Boise State scored on a 67-yard run to the right sideline by Jeff Carpenter on their first possession, things looked up for the Broncos. It would be their only score of the game, as Fresno State's defense shut down the Bronco attack the rest of the way.
Thus, the stage is set for the rivalry game with Idaho and Senior Day 2005. Eleven great young men, without whom Boise State would not be where it is today. Can they rebound from a tough loss to Fresno State to capture two more wins and secure a fourth straight bowl berth? If these eleven have anything to say about it, the answer would be a resounding "Yes!"
Ladies and Gentlemen: The 2005 Boise State Football Senior Class!
Daryn Colledge named to the 2002 The Sporting News Freshman All-America Third Team. In 2003, he was named the Broncos' top offensive lineman and was voted second-team All-WAC as Boise State led the nation in scoring at 43.0 points per game, was 5th in passing yards (336.2 ypg) and 7th in total offense (486.5 ypg). Colledge set school records in the power clean (438 lbs.), hang clean (464 lbs.) and back squat (665 lbs.) and a lineman record in the vertical jump (35.5 inches). Last season, he earned first-team All-WAC honors and was named to the Collegefootballnews.com All-America team. Daryn helped Boise State finish second in the nation in scoring (48.9 points per game) and fourth in total offense (492.7 yards per game) while finishing in the top 15 in the country in rushing (229.8 ypg) and the top 20 in passing (262.8 ypg). Colledge was a major reason why Boise State set a school record with 49 rushing touchdowns in 2004. Colledge will participate in the 2006 Senior Bowl, a showcase for the best of the nation's college football talent.
has carried the ball 103 times for 568 yards and 4 touchdowns this season, and has 7 receptions for 19 yards. He also has 11 kickoff returns for 314 yards (28.5 average) and a touchdown. Marks was Honorable Mention All-WAC last season, gaining 968 yards rushing. He also caught 9 passes for 40 yards and a touchdown. Going into this weekend, Lee has 321 rushes for 1702 for 8 TD's and 17 receptions for 70 yards. Marks also has 17 tackles. Marks has but the latest in a long string of talented Bronco tailbacks and will leave his "mark" has one of the truly outstanding people at Boise State. Lee has been the community service leader on the team making several visits to area schools on behalf of the Broncos, setting a great example both on and off the field.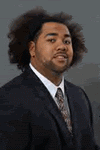 Alex Guerrero has 23 tackles, 6.5 for loss with 3.5 sacks this season for the Broncos. He was Honorable Mention All-WAC in 2004 after finishing 6th on the team with 46 tackles. Guerrero recorded a team-best 8.5 tackles for loss and 2.5 sacks in '04. Going into the Idaho game, Guerrero has 97 career tackles, 7.5 sacks and 19 tackles for loss. In the weight room, Guerrero broke a position squat record with over 600 pounds. The tough, hard-nosed Guerrero has been superb the past two seasons in the Broncos' run-stopping defense that has been among the best in the country.
Jeff Carpenter has 35 carries for 247 yards (a 7.1 yards per carry average) and 3 touchdowns rushing along with 23 catches (4th on the team) for 258 yards and a touchdown so far this season. Carp had 62 carries for 286 yards and 2 touchdowns and also had 9 catches for 110 yards and a TD in 2004. For his career, the incomparable Carpenter has 773 yards and 7 touchdowns on just 132 carries (5.9 yards per carry) and 35 catches for 449 yards and 3 touchdowns. He gives his all on every play and his amazing versatility has paid huge dividends for the Bronco team, in fact a major reason Boise State has achieved phenomenal success over the last four years.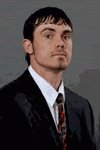 Cam Hall has 18 tackles, 3 tackles for loss, 1 sack and 2 pass breakups in limited duty. Last season, Hall was credited with 46 tackles, one tackle for loss, three pass breakups and 3 interceptions in 2004 and 35 tackles, 2 sacks, 3 interceptions and 4 tackles for loss in 2003. Going into Senior Day, Guerrero has 114 career tackles, 3.5 sacks, 8 tackles for loss, 5 pass breakups and 6 interceptions. Hall broke defensive back records in the hang clean with 374 pounds and the power clean, lifting 362 pounds. Hall persevered through the worst of times and has been a key contributor this season and throughout his Bronco career.
Chris Barrios leads the team in tackles this year, with 3.5 sacks and 6.5 tackles for loss to go along with 3 pass breakups, a forced fumble and two fumble recoveries, one for a return of 10 yards. Playing in the shadows for much of his Bronco career, Barrios was rewarded this year with a spot in the starting lineup and his senior season has been one to remember!
Antwaun Carter has 79 rushes for 339 yards and 9 touchdowns on the ground this season for Boise State. Carter had 75 carries for 278 yards and 7 touchdowns last year in his first season as a Bronco. Going into this weekend, he has 154 rushes for 617 yards and 16 touchdowns. A rare combination of power and speed, Carter has been virtually unstoppable in short-yardage situations and that success has helped win several games for Boise State over the last two years.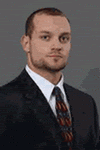 Cole Clasen, a transfer from Oregon State, is 5th on the team in receiving with 20 catches for 297 yards and a touchdown. He has also run the ball 4 times for 17 yards. At a time when the Bronco receiving corps was depleted in the offseason, Clasen's performance has been a most welcome addition. We only wish we had seen him play here his entire four years!
Jason Murray has 10 catches for 114 yards and 3 tackles this season. In the last two years, Murray has 14 receptions for 157 yards and a touchdown. Part of a platooning wide receiver corps, Murray has performed well in helping to break down opposing defenses.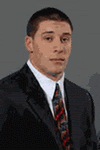 Ben Chuckovich has 1 tackle, a fumble recovery and a great interception this season. Chuckovich had 10 tackles, half a sack and a fumble recovery in '04. Chuckovich has been nagged by injuries during his college career, but he's battled and been a key contributor.
Robby Jones had limited duty until this, his senior season when Jones has responded with 6 tackles going into the Idaho game. Jones is an outstanding student, graduating from junior college with a 3.6 grade point average and he'll be successful in whatever he does.
We Salute the members of the 2005 Boise State Football Senior Class!!!