Who will be the starting quarterback for the 2007 Broncos?  This has been the most talked about position and arguably the most talked about topic on BroncoCountry boards this off-season. Jared Zabransky has moved on to the Houston Texans and left a sizable hole to fill. So who will fill it?
The answer will come tomorrow from Boise State Head Coach Chris Petersen in a press conference. Fortunately for Bronco Fans the stables are full of thoroughbreds ready to step up and leave their own names in the Bronco history books. Let's take a close look at the four contenders:
Bush Hamdan - # 3 Year / Junior
Height / 6-1 Weight / 191
Bishop O'Connell HS ( Arlington , VA )
Hometown – Gaithersburg , MD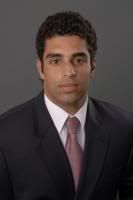 Bush played in four games in 2006 and completed one pass in two attempts for four yards, he also had one rush for four yards. In 2005 Bush completed three passes in eight attempts for 59 yards and one touchdown.
Strengths – Hamdan brings a strong, accurate arm and has good mobility in the pocket. Bush is a superior athlete who can scramble and throw on the run; he can also make big plays with his legs when flushed out of the pocket or on designed QB run plays. Bush has some intangibles that you look for in a quarterback. He embraces the opportunity to step up and perform and be a team leader. He is someone that communicates well with his teammates and has built friendships that will withstand the rigors of competing at the D-1 level. One of his close friends is starting running back Ian Johnson which bodes well for the QB/RB tandem, both are juniors.
Challenges – At times Bush can be too hard on himself when he does not execute a play to perfection. If he can learn to put a bad play behind him and move on to the next play he is going to have an outstanding season.
Taylor Tharp - # 10 Year / Senior
Height / 6-2 Weight / 206
Fairview HS
Hometown - Boulder , CO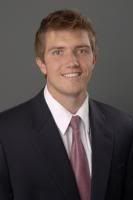 Taylor completed 11 passes in 13 attempts in 2006 for 88 yards and one TD. In 2005 he played in eight games and completed 21 of 37 passes for 271 yards and one TD.
Strengths – Taylor has far more D-1 playing experience than any other QB on the Bronco's roster. He has been in the Bronco system for four years and knows how to run the offense. He has been a solid performer when called on and had a 151.48 QB rating in 2006. Taylor does not have the strongest arm of the QBs, but with a 64% completion rating it is obvious he can get the ball to his receivers.
Challenges – Being a D-1 starting QB is a huge challenge and requires a different mindset than coming off the bench as a second string player. If Taylor can wrap his arms around that challenge and embrace it, he will win a lot of games for the Broncos this season.
Mike Coughlin - # 7 Year / Freshman
Height / 6-5 Weight / 218
Mira Mesa HS
Hometown – San Diego , CA
Mike was named the Offensive Scout Team Player of Year as a redshirt freshman last year.
Strengths – Mike has a strong arm and good accuracy. At 6-5 he has a good field of vision which will help him find receivers and throw over the top of defenses.
Challenges – Mike needs real time game experience. He would also benefit from adding a little more weight to his 6-5 frame so he'll be better prepared to withstand the hits that all D-1 QBs take throughout the season.
Nick Lomax - #15 Year / Sophomore
Height / 6-6 Weight / 224
Lake Oswego HS
Hometown - Tualatin , OR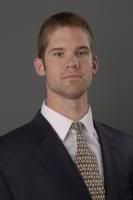 Nick was the third string QB for the Broncos during 2006. In 2005, Nick was named the Offensive Scout Team Player of Year as a redshirt freshman.
Strengths – Nick has good size and one year as a back-up QB for the Broncos. Being a son of a NFL quarterback, he was introduced at a young age to the highest level of play.
Challenges – Improving his throwing motion and being able to read defensive coverage at the D-I level.
Spring ball this year made it clear that we now have a two man race for the starting QB position. Bush Hamdan had the best spring practice of the QBs and has a slight edge over Taylor Tharp heading into fall camp. Taylor had a shaky start but came back with solid performances to finish up spring ball. Hamdan or Tharp gives the Broncos a solid player at QB, and it should be an interesting competition between them for the starting position this fall. Mike Coughlin, who during spring ball showed some glimpses of what the future might bring, and Nick Lomax will battle for the remaining back-up QB position. Overall, the QB position will be in good hands this season. Go Broncos!!