Blue Turf Tours is once again chartering Bronco fans to see Boise State play on the road this fall. It is going to be an exciting fall and Owner Rodney Busbee has been busy putting together packages for Bronco Nation. Rodney has helped Boise State fans travel in large numbers for 12 years by offering professional charters at affordable prices.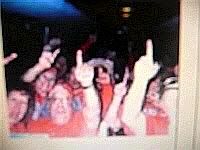 For fans interested in the trip to DC to play Virginia Tech, spots on the charter are going fast. Blue Turf Tours will depart September 2nd and return September 8. Included is six nights at the beautiful Churchill hotel on Dupont Circle . This is a great, safe location to spend your time in DC. Price for this game is $799 per person with double occupancy. www.thechurchillhotel.com contains more information on the accommodations.
Blue Turf is offering a tour of four games ( Wyoming , San Jose State , Idaho and Nevada ) for a price of $599 per person based on double occupancy.
Game 1 on "The Tour" is Wyoming . The luxury bus charter departs Boise Saturday, September 18th. After the game, reservations have been made at the Holiday Inn Express in Rawlins for a comfortable night's rest. The charter will be back in Boise the next day.
Game 2 is the San Jose State game. The charter bus leaves Friday, October 15 and includes two night's stay at the Hilton in Santa Clara . The bus will have you back in Boise on Sunday.
Game 3 is in Moscow to take on the Idaho Vandals. This will be a same-day trip departing Friday, November 12 and returning after the game.
Game 4 in the package is the Reno trip. The charter will leave Friday morning, November 26th. Fans will stay at the downtown Circus Circus for two nights and will return to Boise on Sunday.
If you would like a single package of one of the four games above, the costs are: Wyoming ($219), San Jose State ($229), Idaho ($64) and Nevada ($179).
Blue Turf Tours is also making its hotel and game tickets available. If you have other transportation to these road games but would still like to get a room where lots of Bronco fans are staying, Blue Turf has you covered there as well. Call them to reserve a room at Circus Circus in Reno for $79 per night. They can also set you up with a room at the Santa Clara Hilton for $99 per night and the Holiday Inn Express in Rawlins for $99 a night.
Game tickets for San Jose State are just $20 each, tickets to the Idaho game are $42, Wyoming tickets are $35 and tickets to the Nevada game are just $25 apiece.
Call Blue Turf Tours at (208) 286-8421 for information or to book a tour and visit www.blueturftours.com for details on all of their charters!