Clemson, SC     
As expected, the big game against Notre Dame drew in a really big visitor list to Death Valley. The big factor of the day all the way around was the weather, and as expected that was a determining factor in many prospect travel arrangements. And this caused a handful of the top tier prospects from out of state and some instate to cancel the visit.  Expect these prospects to reaffirm plans in the future for visits more than likely keep your eyes on the November match up with the Seminoles as this game will also draw in top tier recruits for obvious reasons.
The biggest notable no shows were Rahshaun Smith and John Simpson of the current 2016 Class and Justin Foster and JJ Robinson of the 2017 Class.  All canceled due to weather related issues that affected their travel plans. 
But this still left a visitor list that any recruiting junkie would die for.  Blue Chippers galore from all over the southeast and eastern seaboard. Again showing this staff has a national appeal and is working hard to leave no stones unturned out there in evaluating prospects and identifying them during that process. 
The first thing of note on Saturday was to watch the trio of TJ Chase, Cornell Powell and Diondre Overton (uncommitted) the first recruits out of the tunnel as they came out to watch the WR corps pre game ritual and warm ups.  These guys were out there 90 minutes prior to Kickoff and joined by 2016 Clemson Commits Tavien Feaster and Zerrick Cooper. 
Later the majority of the kids followed onto the field to take in the pre game pageantry and warm-ups. Included in the list of Current Clemson 2016 commits at the game were Zerrick Cooper, Tre Lamar, Tavien Feaster, TJ Chase, Cornell Powell, Chandler Reeves, and except for Xavier Kelly the entire 2016 Class.  See the gallery for images of these guys as they enjoyed the visit to see the Tigers and Notre Dame.
An unexpected and added Surprise was to see 2017 Auburn QB Commit Lowell Narcisse in attendance with his Uncle former Clemson RB Chad Jasmin. See Photo in the gallery as his visit was not expected and its very intriguing that he has now visited both Clemson and LSU in the past 2 weeks.  But remember a lot of these highly recruited kids have let it be known they would take visits.  This was unannounced and In my opinion had a lot to do with the relationship between Lowell and his Uncle Chad Jasmin. 
Comments:  
COMMITS

2016 Cornell Powell: Rose HS (Greenville, NC)  WR
"Man the game was unbelievable! 82k fans in the rain shows Clemson is special not many have fan bases like that and I can't wait to play and put on a show for them! My commitment is still strong strong 100%"
2016: Tre Lamar Roswell HS (Roswell, GA)  LB
"The game was great, the atmosphere was insane and the defense played well"
As for what the he heard from the staff:  " Coaches just talked to me about how my season was going and how I would fit into the system they are using right now"
PROSPECTS
2016 Deondre Overton WR, Page HS (Greensboro, NC)
"The game was a great experience for me and gave me a chance to actually see the up tempo offense of Clemson live. I really got to see where I would be at on the field and the types of routes I would be running."
2016 Daniel (Central Sc)  OL  Cade Stewart:
"The Atmosphere was great, the crowd was really into the game"   As for what he is hearing from the coaching staff:  "Told me to keep my head and keep playing well" 
2016 Lexington HS (Lexington, SC) WR Jayson Hopper 
"It was the craziest game I've ever been to. I loved the fans and the entire atmosphere not only during the game but throughout the whole game. The fans there are so committed to the game"
As for what he has heard from the staff :  "I didn't hear much, they were focused on the game."
2018: TL Hanna (Anderson, SC) DE  Stephon Wynn Jr
"Clemson's atmosphere is like no other, I have been to a lot of Clemson games but it's nothing like going as a recruit. They really do make you feel special and its amazing." 
"When we first walked on the field during warm ups and all those fans where out there screaming and cheering in the rain that really stuck with me "
"Clemson's D Line played an incredible game and their defense set the tone for the whole game" 
As to what he is hearing from the Staff :  "Coach Hobby told me that he's seen my film and I just got to keep working harder and keep getting stronger and better " 
2019: TL Hanna (Anderson, SC) DE Zacch Pickens
"it was good to see Clemson beat ND, But ND did not give up"  
As for what he is hearing from the staff :  "Coach Hobby told me he was excited to see me there at the game, and we talked about my game last Friday and he asked about how I was doing in School" 
Shrine Bowl News:
The Annual game in Spartanburg at the end of DEC is all set and ready to go with the Release of the roster's and Clemson has been represented well on both rosters as Tavien Feaster and Nyles Pickney are on the SC roster and Cornell Powell and Sean Pollard represent the Tigers on the NC side.
Also Clemson prospects Cade Stewart and Jayson Hopper who has sent me his stats this season.  So far in 2015 Hopper has 45 receptions for 5 TDs.  And both of these instate prospects looking for Clemson offers and are being told by the staff to be patient things may open up for each of them.
 And the Tigers top WR on the 2016 board uncommitted is Diondre Overton and member of the NC squad. Stay tuned, as later this year when Shrine Bowl practices begin CUTigers will be there to cover every day of practices in depth and the game itself.
Roster's:    http://shrine-bowl.com/2015-roster/ 
2016 4 Star WR Diondre Overton Still holds as a Clemson vs UT battle.  
Clemson leads as he is very tight with current WR  Commits TJ Chase and Cornell Powell  (See Pic)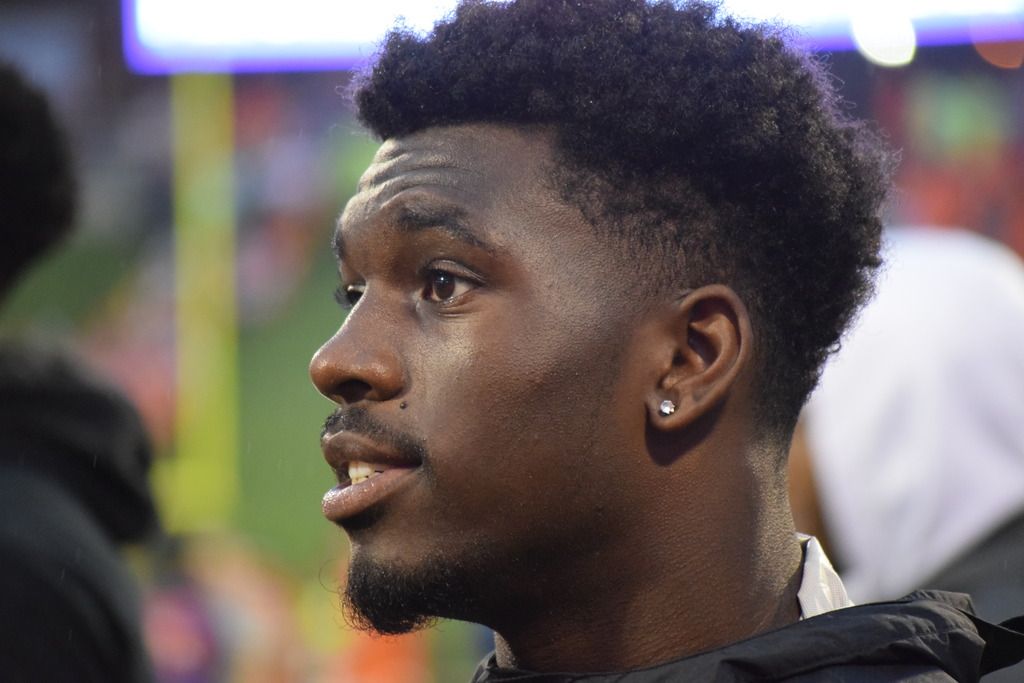 2016 Commit and #1 RB  in the nation Tavien Feaster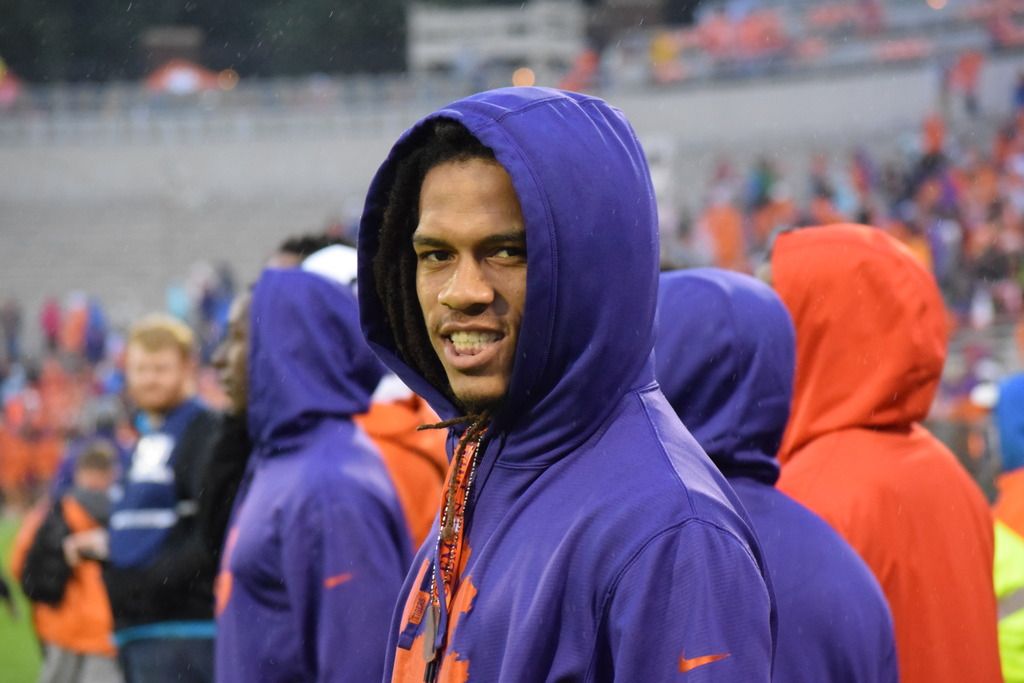 2016 Commit and 4 Star WR Tavarres "TJ" Chase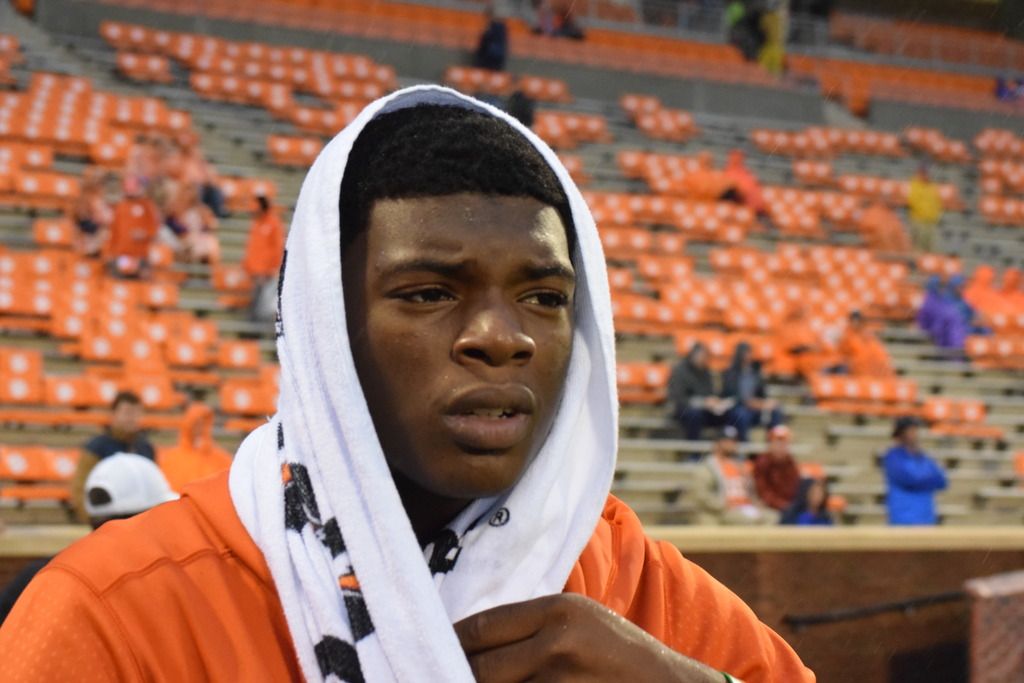 2016 Commit and 4 Star QB Zerrick Cooper 
2016 Prospect OL Cade Stewart Daniel HS (Central, SC) 
Stewart and team mate 2018 QB prospect Ben Batson 
2017 QB  Auburn Commit Lowell Narcisse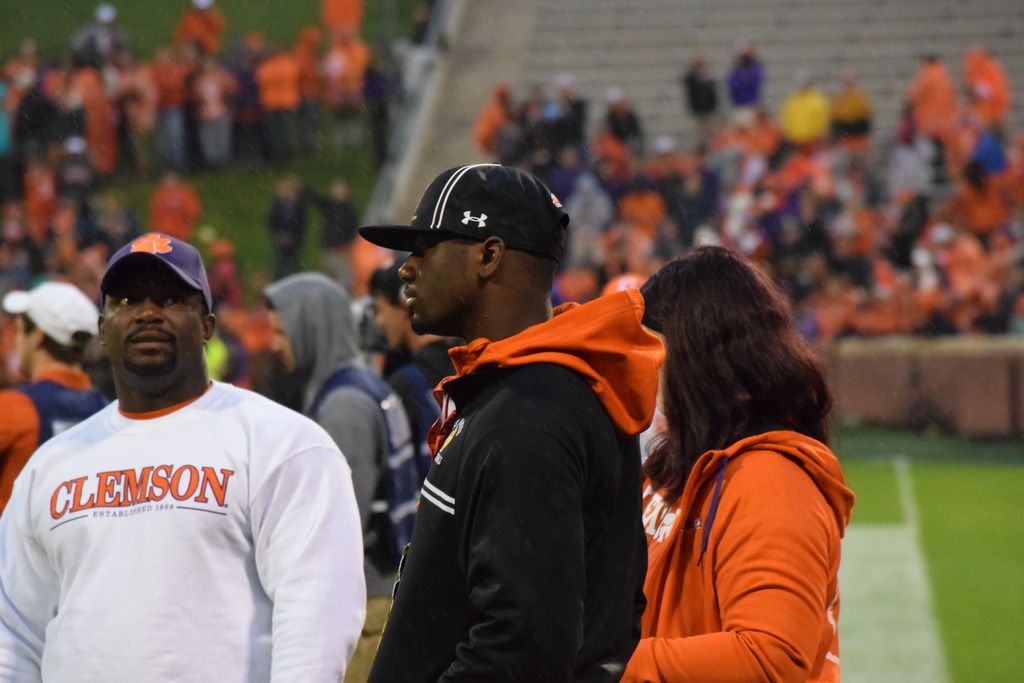 Narcisse and his Uncle Ex Clemson RB  Chad Jasmin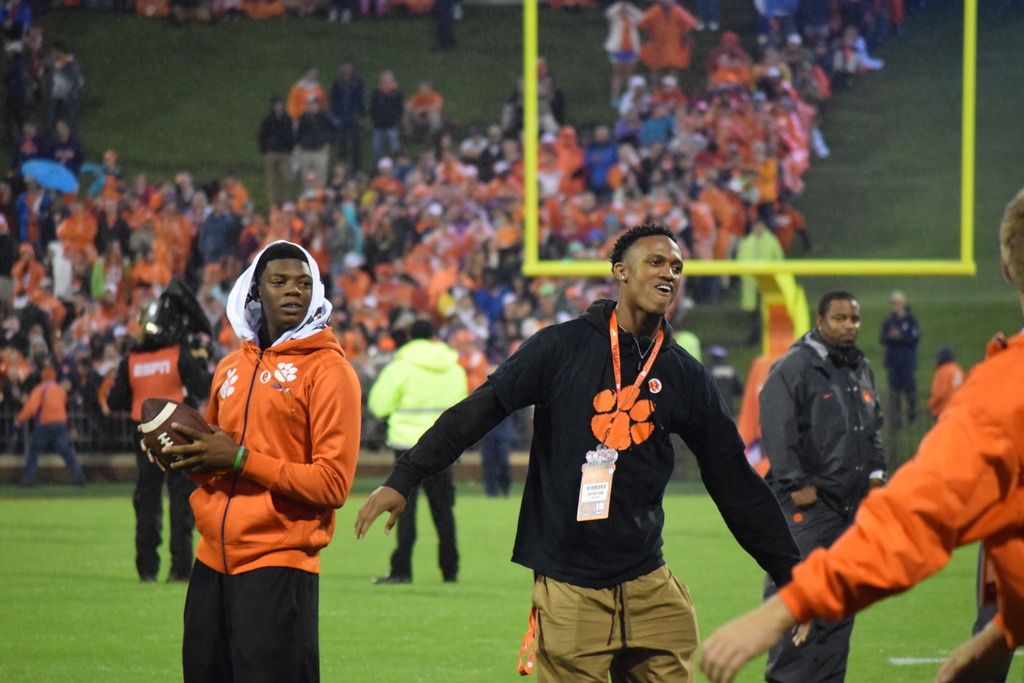 Cooper and Overton playing catch before pre game warmups
2017 DB/Ath Derion Kendrick South Pointe HS (Rock Hill, SC)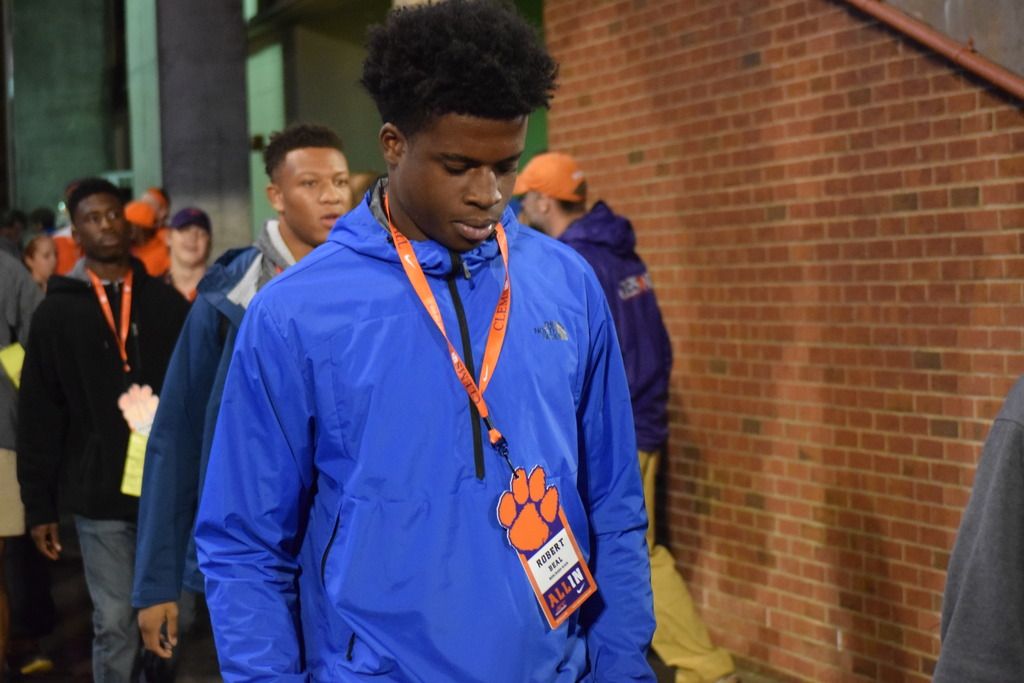 Robert Beal     2017 4 star DE Norcoss HS (Norcross, GA)
2016 Clemson Commit Chandler Reeves OL Eagle's Landing Christian (McDonough, GA )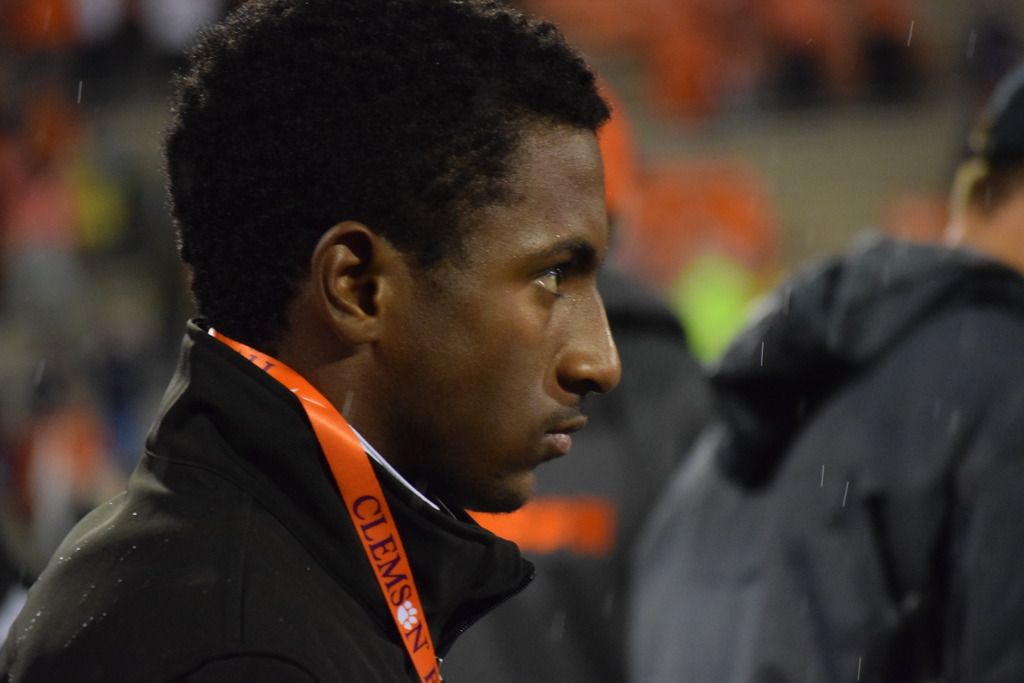 Kasim Hill 2017 QB Gilman School (Baltimore, MD)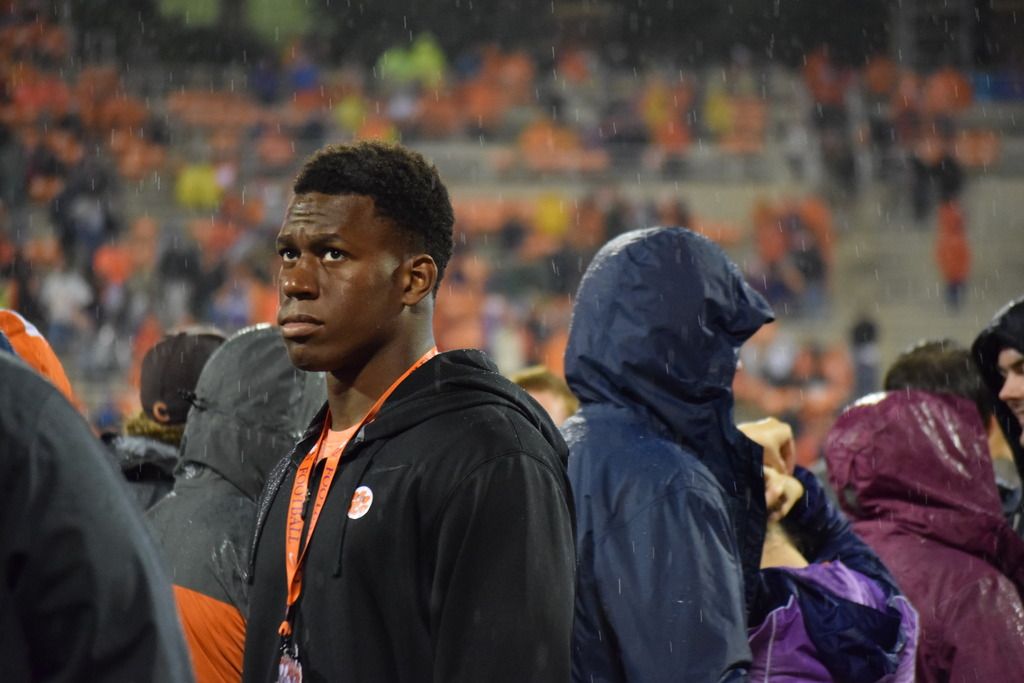 2016 Clemson Comiit Tre Lamar Roswell HS (Roswell,GA) 
2019 DE Zacch Pickens TL Hanna HS (Anderson, SC)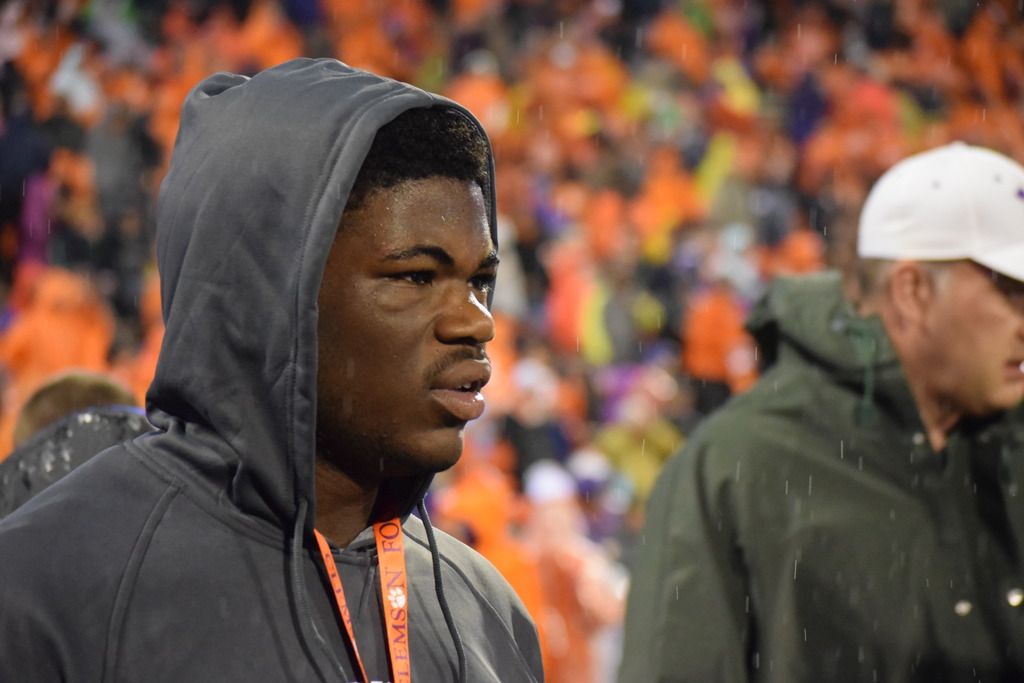 2017 DE Londom Lewis St Pius X (Atlanta, GA)
2018 5 star QB Trevor Lawrence Cartersville HS (Cartersville, Ga) 
2018 DE/TE KJ Henry West Forsyth (Clemmons, NC)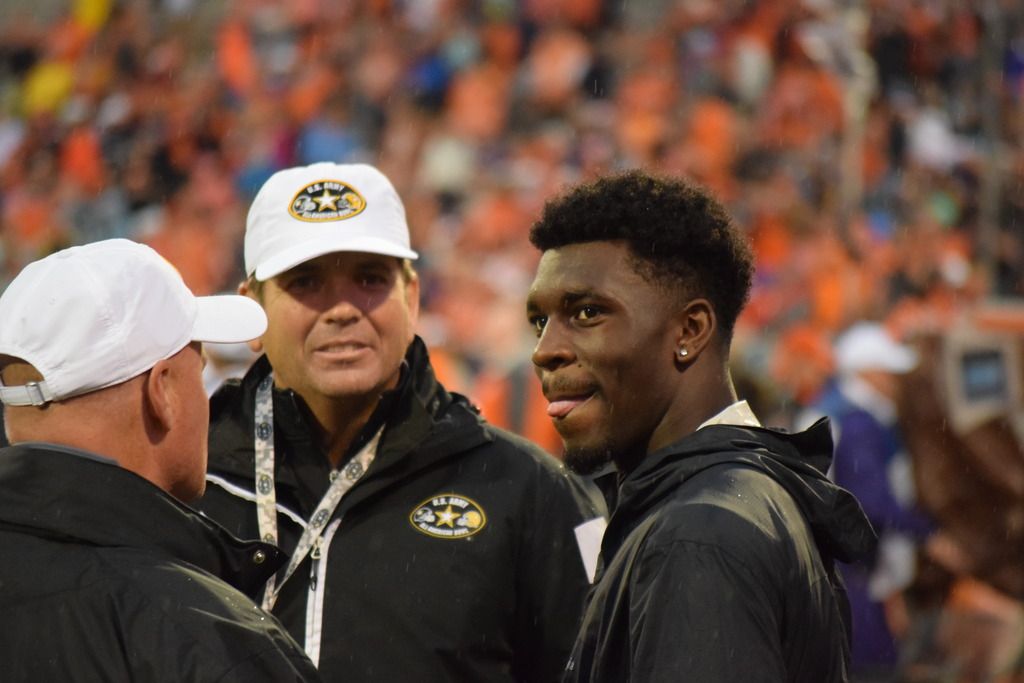 Feaster with US Army All American reps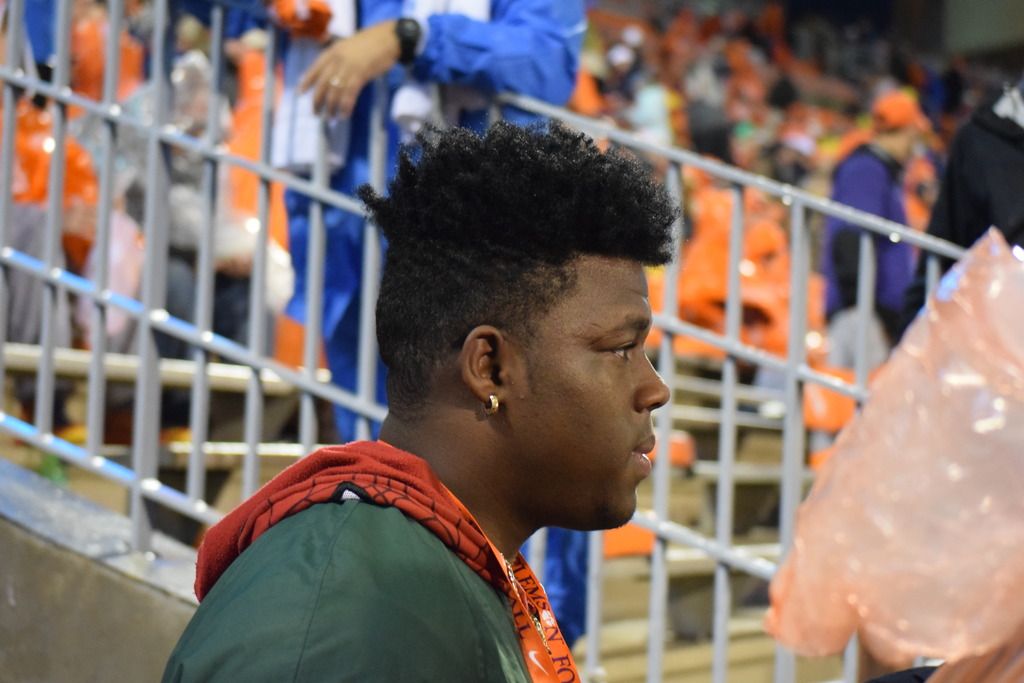 2017 Jumbo ATH Brandon Gaddy Booker T Washington HS (Norfolk, Va) 
2017 DT Breyon Gaddy Booker T Washington HS (Norfolk, VA)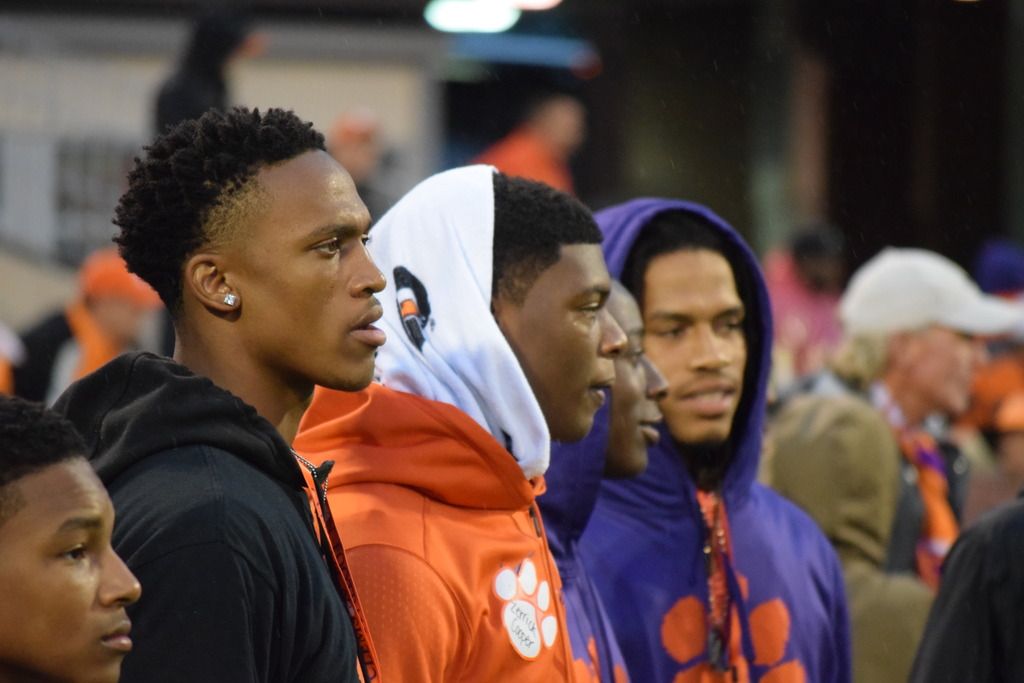 Overton, Cooper, Powell and Chase
2016 K Asa Alexander Rose HS  (Greenville, NC) 
2016 Safety Bobby Price Bishop Sullivan Catholic (Virginia Beach, VA) 
Overton and Powell having fun pre game