I've been working the phones and social media all week to get you a proper "visitor's list" for this weekend's game VS the Georgia Tech Yellow Jackets.  I can tell you that a couple of high-interest prospects are making return trips this week. Justin Foster , 2017 LB Target out of Shelby, NC and Crest HS will make the trip on Saturday morning.  Foster was originally going to attend last Saturday's Notre Dame game and then weather affected his travel arrangements. Also making a return visit and more of a "brow-raiser," since he was just at Clemson for the Notre Dame game, is 2017 safety prospect "Tank" Davondre Robinson of Lake Marion HS.  He is arguably the top prospect in the entire 2017 recruiting cycle in the state of South Carolina.  
List of confirmed visitors (will be updated through game day) as of Friday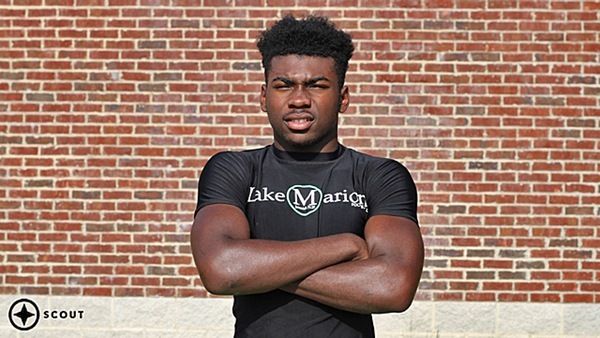 2017 ATH/DB  Lake Marion HS (Marion, SC)  Davondre "Tank" Robinson
2016 DT David Marshall Upson-Lee HS (GA)
 2018 RB Zamir White Scotland HS (NC)
2017 RB Green Cove Springs (Fla) Colin Wilson
2017 LB  North Cobb HS (Atlanta, GA) Chandler Wooten
2017 OL  St. Xavier (Cincinnatti, Oh) Matt Bockhorst
2017 WR Union HS(Union SC) Shi Smith
2017 LB Stephens City (Stephens City, Va) Dylan Rivers
2017 LB Crest HS (Shelby, NC) Justin Foster
2017 WR Oak Ridge (Oak Ridge, TN) Tee Higgins
2016 OL  McEachern HS (Powder Springs, GA) Tremayne Anchrum Jr.
Stay tuned for game day photos of these prospects as they visit the game and "recruits reaction" to the game itself later in the week.