Here's a look at the gallery of prospects that attended the Boston College game.  One no-show was Owen Pappoe, but the rest of the Grayson group did make the trip, including 2017 OL Will Taylor. He is a very intriguing prospect I would keep an eye on, as Clemson's interest here has been piqued. That is a name to follow moving into the 2017 OL Class.  
Also, the headliner of the visit list for this game was obviously 2017 DE Yetur Matos of Chancellor HS in Fredericksburg, VA.   The big DE prospect was in town with his father and Chancellor teammate, 2017 DT George Brown.  Check out the pics of them in the gallery, having a great time and interacting with Clemson President Jim Clements.  
Another big-name prospect who showed up and is now exploding on a lot of  ACC and SEC schools' recruiting boards is 2017 Forsyth, Georgia's Malik Herring.  Herring spent a lot of time with his Clemson recruiter of record, Coach Marion Hobby.  He seemed to be enjoying himself as he watched the Tigers on Saturday.  Alabama and UGA are big players here for Herring and Clemson is now firmly in the top 5 for this blue-chipper who's only going to continue to garner more interest from everyone else in the Power Five conferences. 
Another Atlanta area recruit spotted with Herring was Westlake High's Jaden Hunter, a 2017 LB that is another Peach State prospect with an offer list containing almost all of the ACC and SEC brand names you would expect from a 4-star LB.  Hunter and Herring have built a really good bond during the recruiting process and going on visits together.  The word is these two may want to play together on the next level.  Clemson again has positioned itself in the top 5 for Jaden. Keep an eye on this one, as the  "package deal" may be an angle that teams will play and use in the recruitment of these two.
A 2016 recruit we would definitely keep an eye on is 2016 K/P Harrison Kiser from Page HS in Greensboro, NC .  A 6'2 kicker out of the Tar Heel state with a knack for touchbacks on his kickoffs.  The staff is always looking for kickers and punters, and here you have both skills in one big frame.  Check out his HUDL Highlights here:  http://www.hudl.com/athlete/2186726/harrison-kiser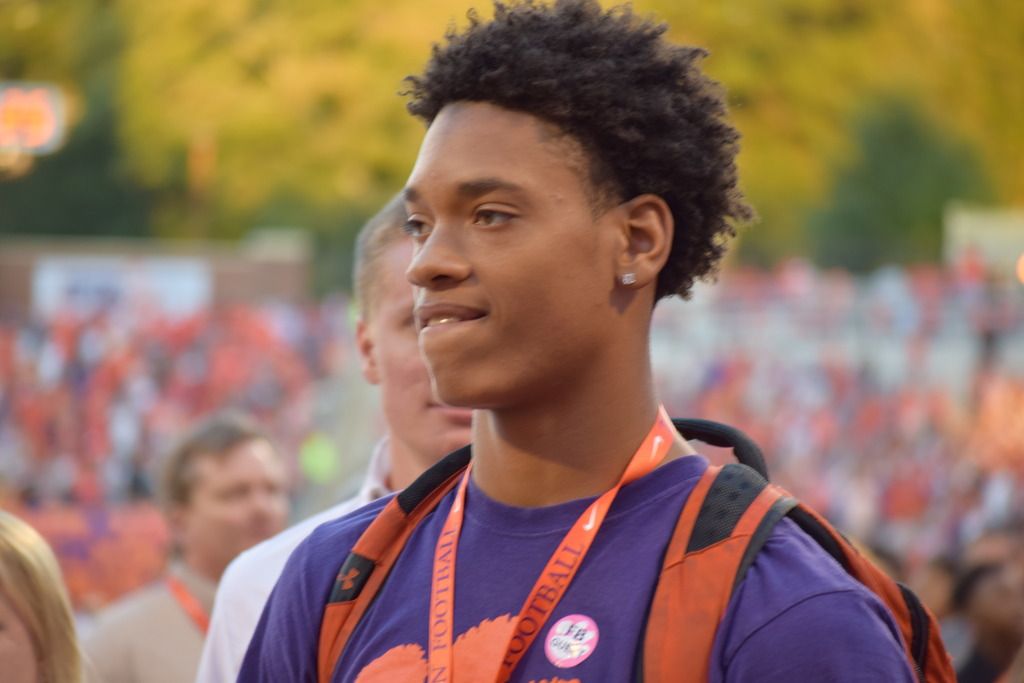 2017 DE Yetur Matos Chancellor HS Fredericksburg, VA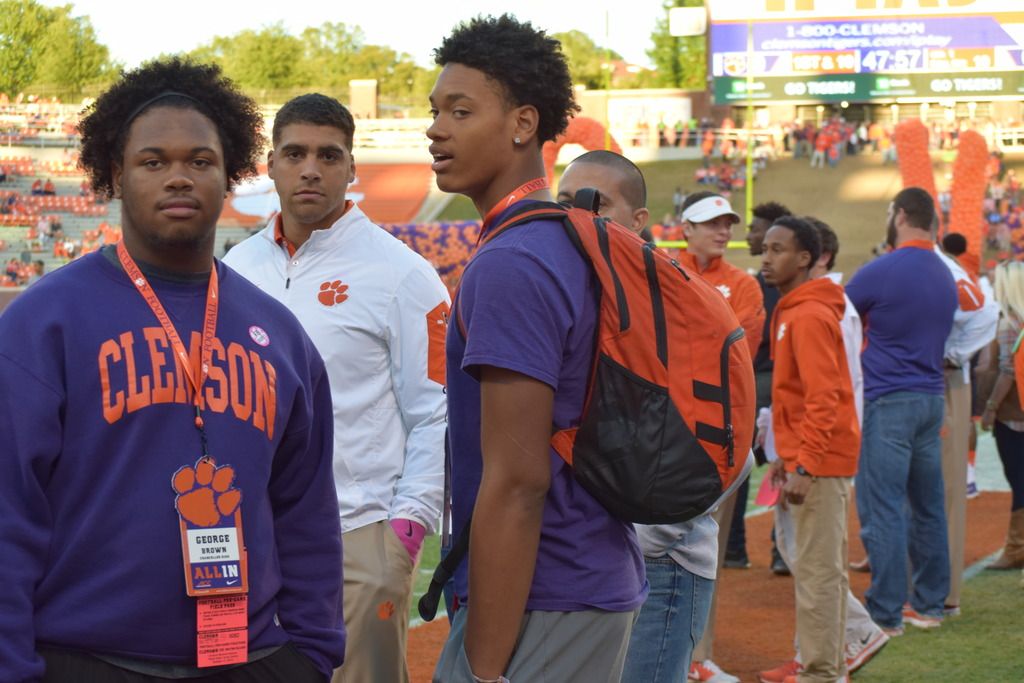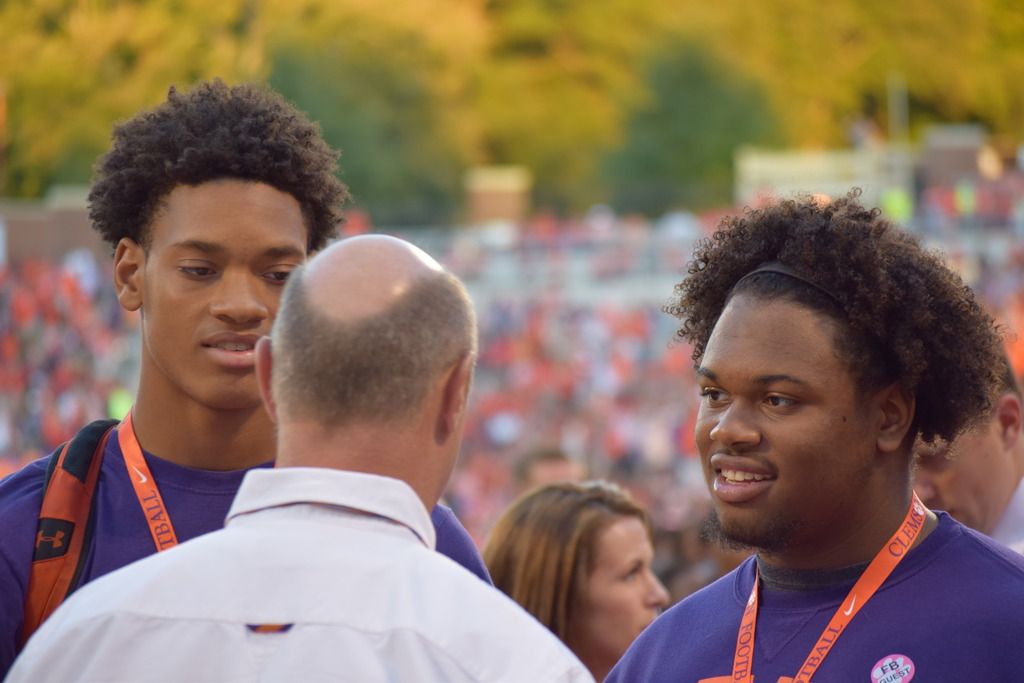 Yetur Matos and George Brown meet Clemson President Jim Clements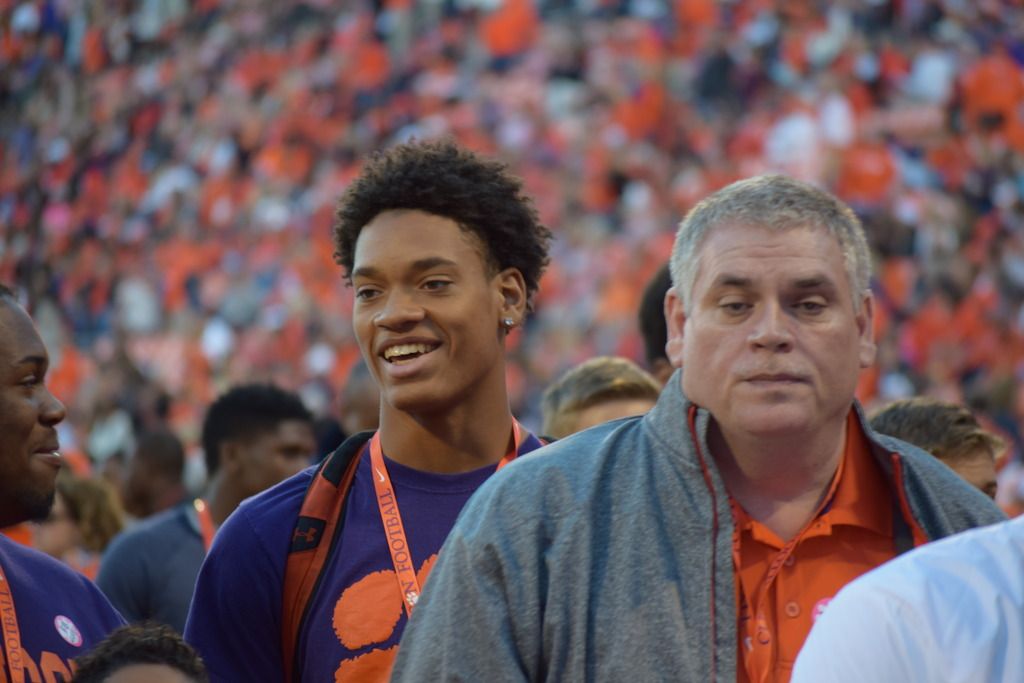 2016 Clemson QB Commit Zerrick Cooper 
 2017 OL Will Taylor Grayson HS  Loganville, GA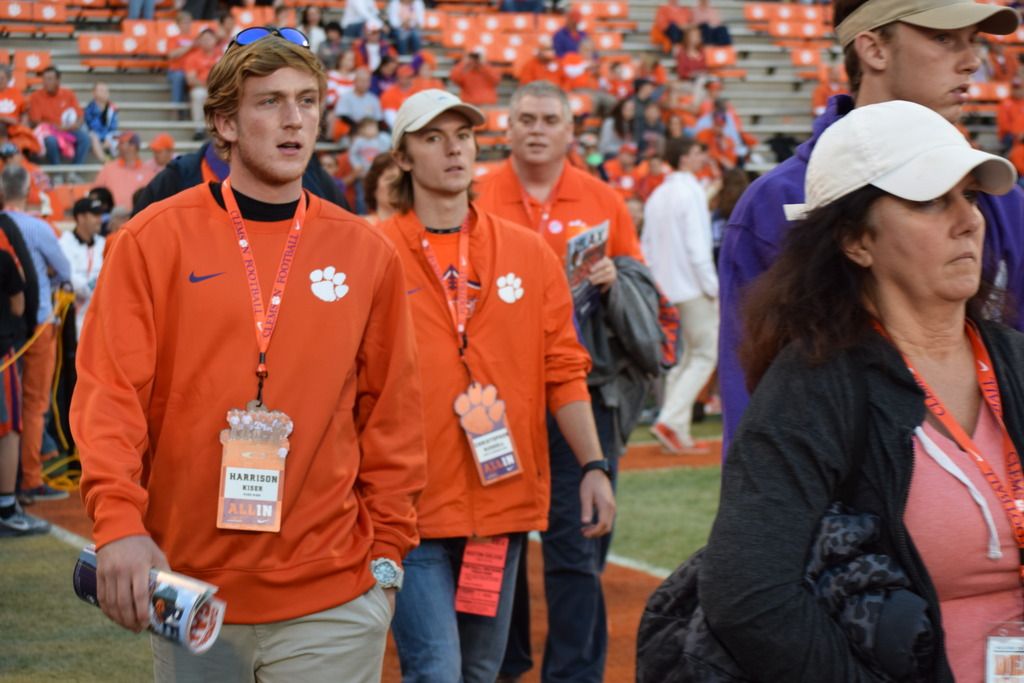 2016 K/P Harrison Kiser  Page HS Greensboro ,NC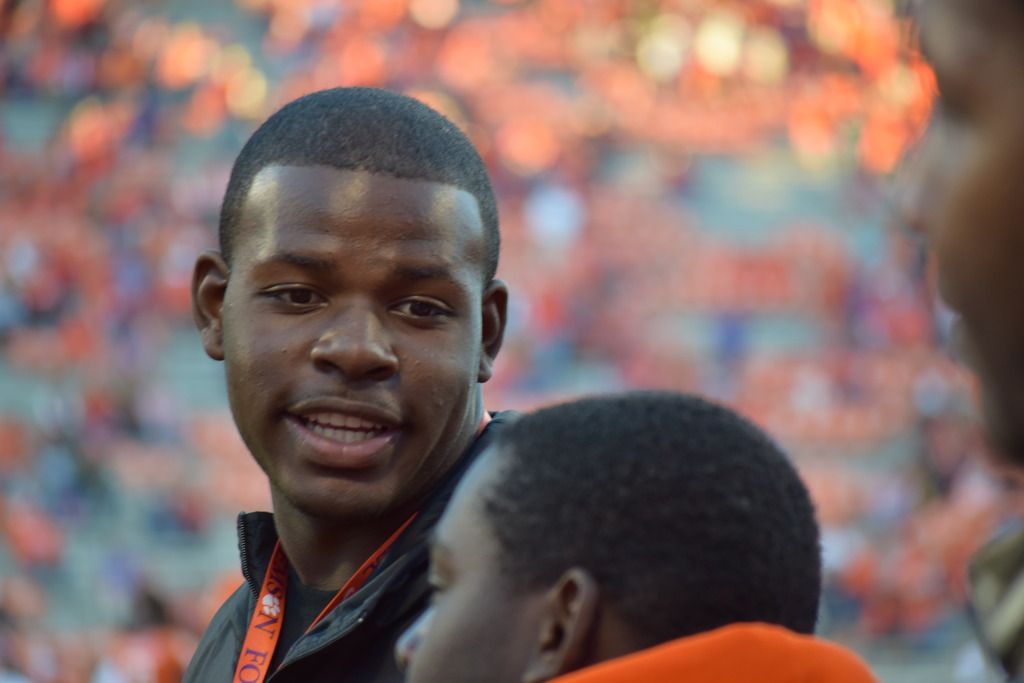 2018 OL Kavesz Sherard TL Hanna HS Anderson,SC 
2018 QB Ben Batson DW Daniel HS Central, SC 
 2016 OL Cade Stewart DW Daniel HS Central, SC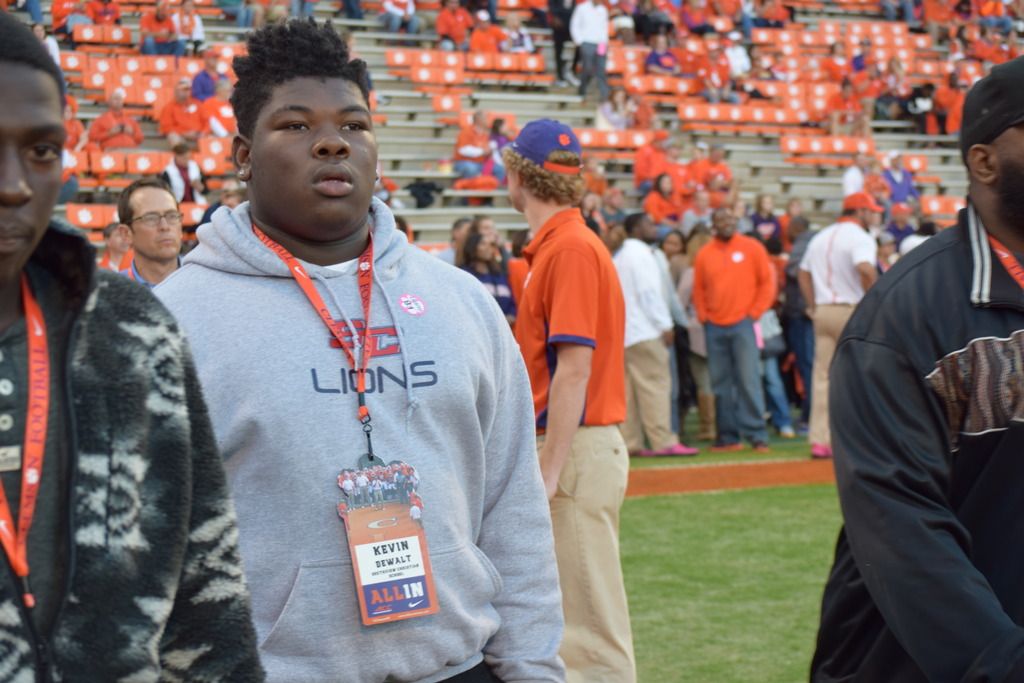 DT Kevin Dewalt Statesville Christian Statesville, NC
2017 TE Austin Hendley High Point Christian  High Point ,NC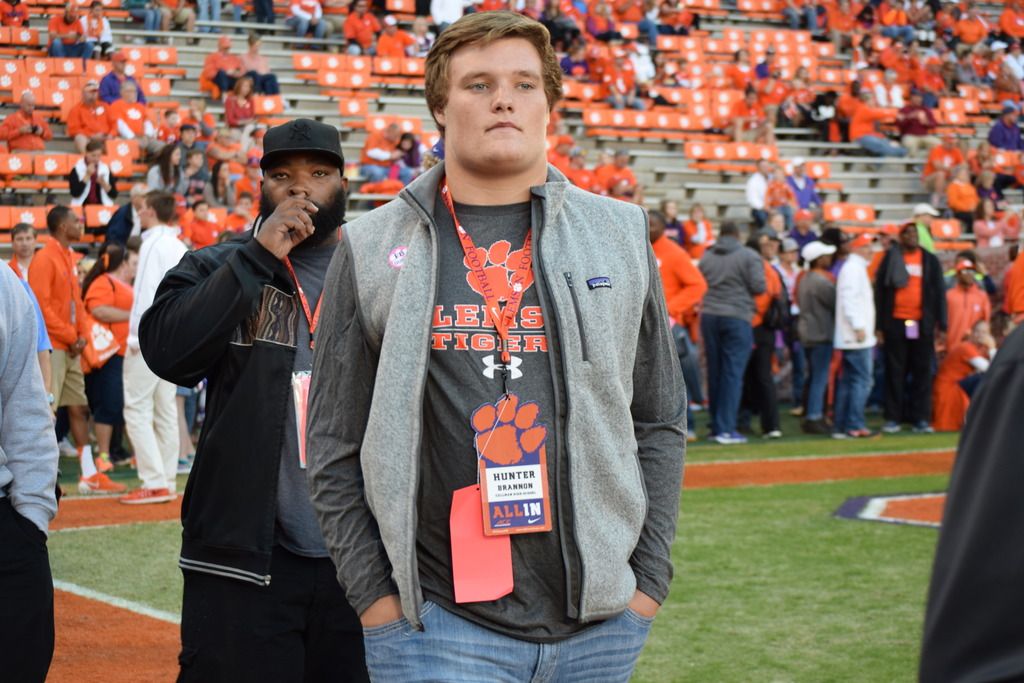 2017 OL Hunter Brannon Cullman School Cullman, AL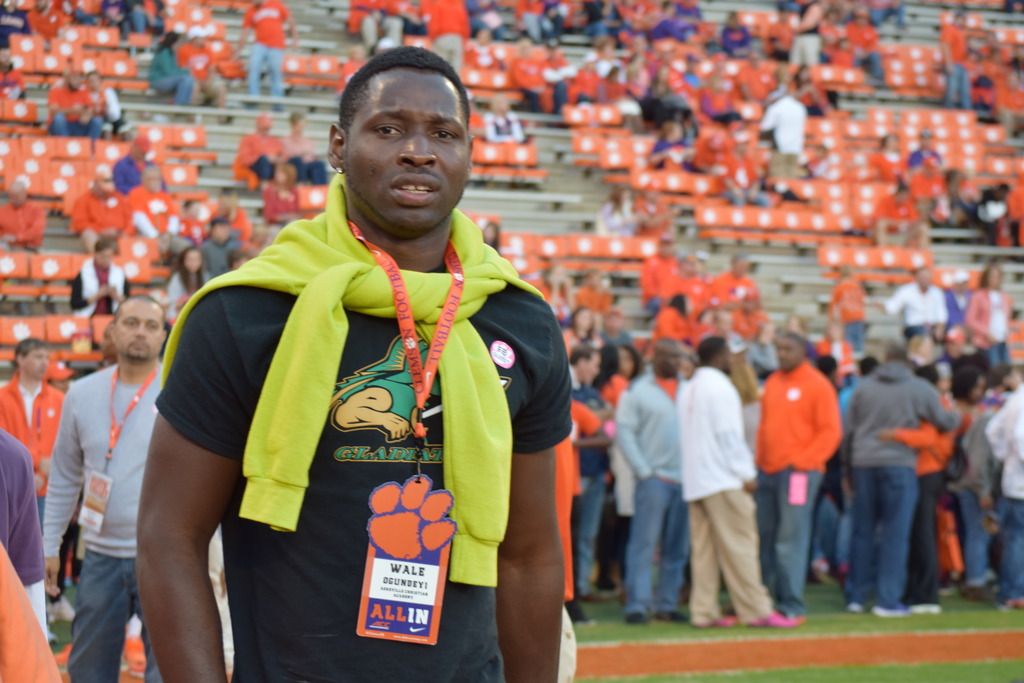 2016 DE  Wale Ogundeyo Asheville Christian School  Asheville, NC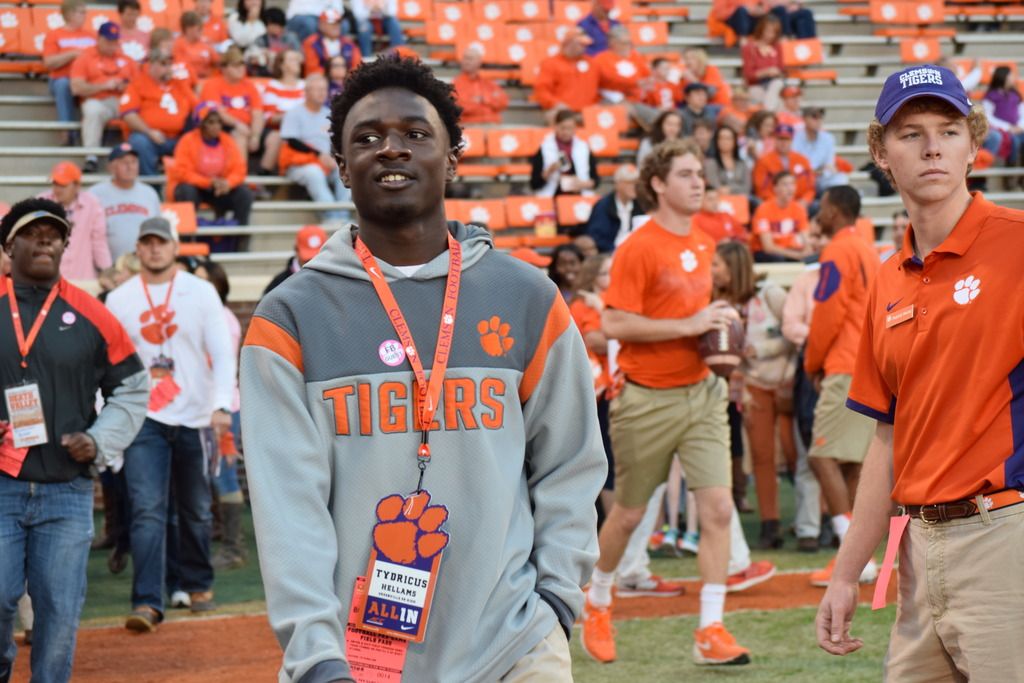 2018 WR Tydricus Hellams Greenville HS Greenville, SC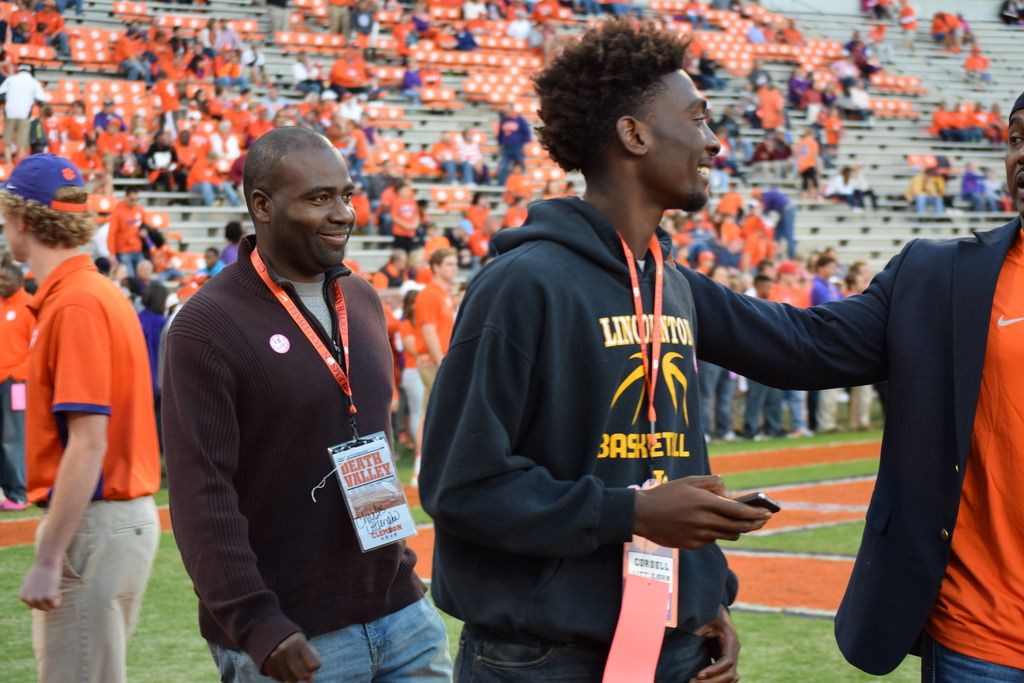 2018 Qb Cordell Littlejohn  Lincolnton HS  Lincolnton, NC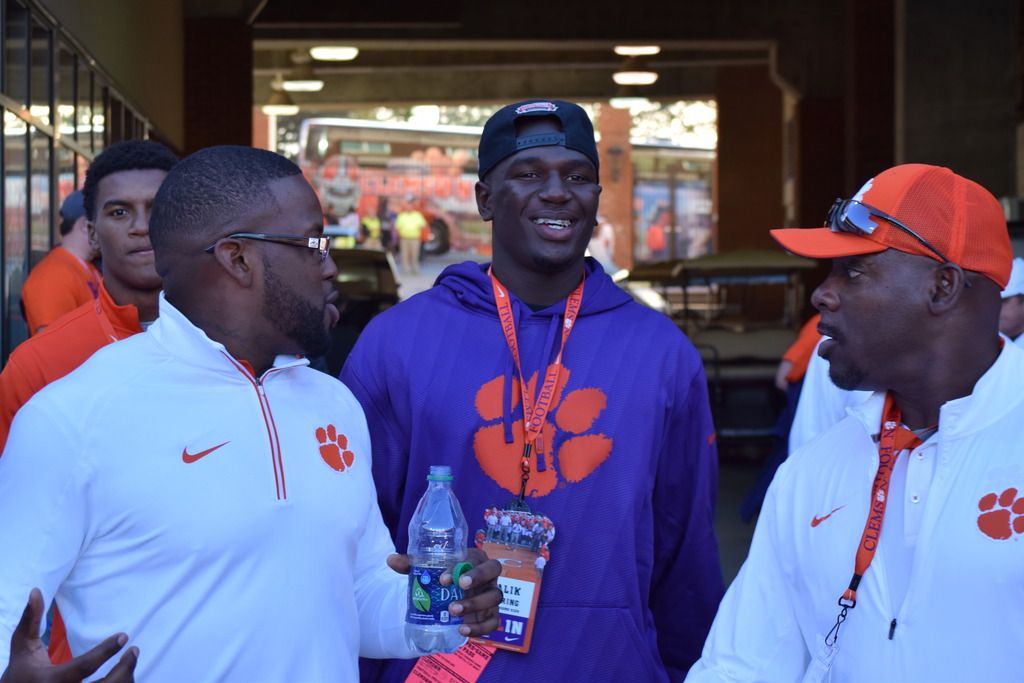 2017 DE Malik Herring Mary Person's HS  Forsyth, GA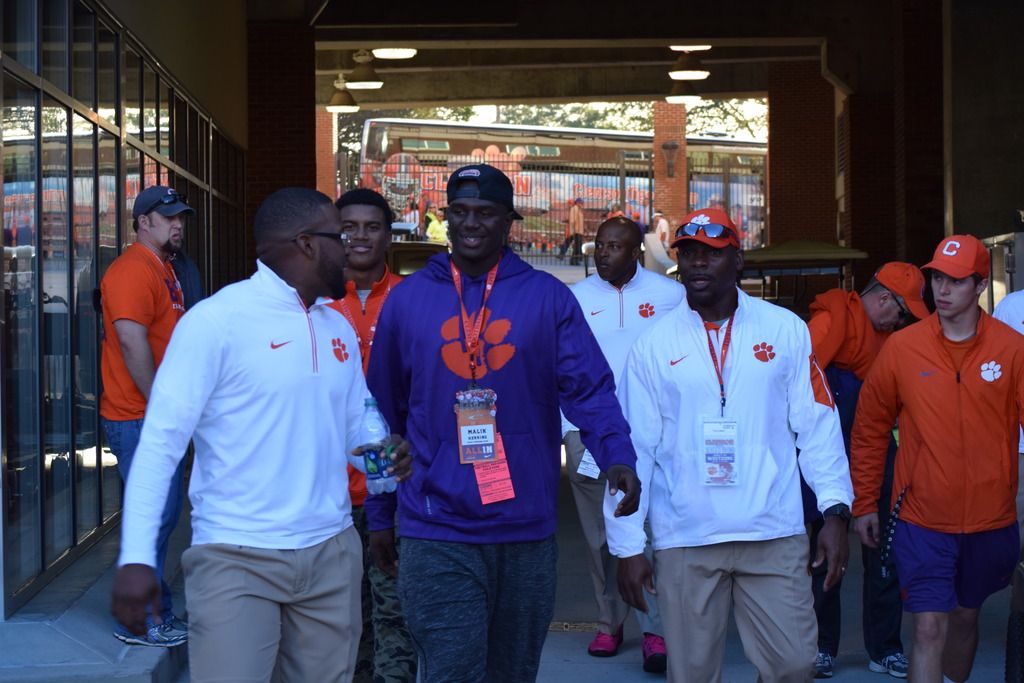 2017 LB Jaden Hunter Westlake HS Atlanta, GA