This week's Radar is full of intel, including some info on the upcoming VTO Skills Combines/Camp Series.  Also, in state, a former Clemson WR standout is putting together a who's who of 2017 and 2018 in-state skilled talent and assembling an elite 7-on-7 squad that can go out on the road  and compete against the South Florida and Alabama 7-on-7 teams in the summer tournaments.  We are also tracking some info on Clemson WR prospects and a recent 4-star WR that de-committed from his local school. Also, a 2018 OL makes another stop in Clemson recently and gives us his take on the stop and what he experienced. 
Nothing new to report with regard to the commitment front. We are still on the "Williams watch" for 4-star CB LeAnthony Williams out of Roswell, GA. Stay tuned, as we have our ear to the ground on this one and will keep you updated here on the Radar.
****Higgins De-Commits
Tee Higgins, the big-time WR from Oak Ridge, TN, has de-committed from UT. He has tweeted out that he is no longer an Volunteer commit and will open his recruitment back up. It's no secret that the bond made between Higgins and Clemson commits Amari Rodgers and Hunter Johnson may play heavily into this one when its all said and done. Higgins is in Knoxville this weekend on a visit to see the Vols and coach Butch Jones's staff, as they try to stem the tide of recent issues off the field that are having an undesired effect on the recruitment of a few Vol targets. Let's just say the recent press in K-ville is not helping the Vols with Higgins, but that could be made up over the weekend.  
http://www.scout.com/player/195099-tee-higgins
https://twitter.com/teehiggins5/status/695401828809252864
****2017 Commits Recruiting Other Top-Tier Players to Join Them: 
The Clemson commits in the 2017 class are doing some serious recruiting of their own, if you pay any attention to the twitter feeds of these kids like we have to. Hunter Johnson, Chase Brice and Amari Rodgers are actively recruiting for their class, and they have really shared a lot of their Clemson experiences so far with fellow 2017 prospects and Clemson targets James Robinson and Tee Higgins. The Tigers' 2016 WR haul was quite impressive, but Imagine a 2017 class that has Rodgers, Higgins and Robinson, with Johnson and Brice tossing the pigskin their way.  
https://twitter.com/arodgers_3/status/699708208282267650
https://twitter.com/teehiggins5/status/700717813791645697
https://twitter.com/CBrice_2/status/700719917860052993
*****When Is Williams going to decide?
The Roswell, GA native is real close to dropping a commitment, but the latest news in his recruitment has been that Ole Miss has now come to the table with an offer. Look for Williams news sometime soon. We are tracking this one very closely. He has yet to name his top five, as he planned to do prior to making a commitment.  We still have LeAnthony trending toward the Tigers, and we still stand on our earlier projection. This is one where the recruit was ready, but someone in the press "stole his thunder," and he is just adjusting and will commit soon. Stay tuned! 
http://www.scout.com/player/194079-leanthony-williams
https://twitter.com/leanthonywilli3/status/699699667676876801
http://www.hudl.com/athlete/2685732/highlights/322178389#
**** 2017 Spotlight Player of the Week
Virginia DT Eric Crosby set his announce date as he continues on his visit list.
http://www.scout.com/player/189574-eric-crosby
http://www.hudl.com/athlete/2925993/eric-crosby
Special report from Scout.com Southeast Analyst Michael Clark, exclusive to CUTigers.com, on the big man from Virginia:
Crosby still has top five -- in no particular order -- of Alabama, Clemson, NC State, Tennessee and Virginia Tech. He had a very good trip to Tennessee this past Saturday and will head to NC State next weekend. Then in March, he plans to go to Virginia Tech and Alabama in April. Although he doesn't have a visit to Clemson set at this time, he will likely get down there before deciding  on April 22.
*****VTO Sports and CUTigers/Scout.com to Team Up for 2017 Camp Series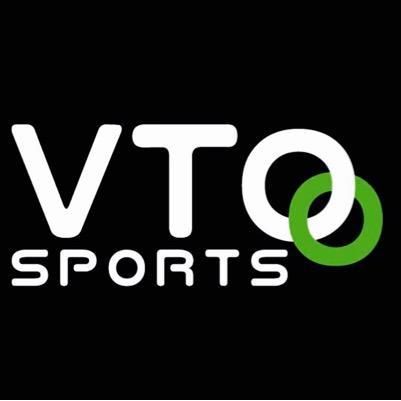 https://twitter.com/VTOSPORTS/status/700080810989326337
VTO Sports & CUTigers have combined along with the Scout Network and will be attending all four of the Southeast regional camps this spring for full coverage of VTO Sports and their campers. 
Sat. March 19: Dutch Fork High School, Columbia, SC 
Sun. March 20: Mallard Creek High School, Charlotte, NC 
Sun. April 2: Southeastern University, Lakeland, Fl 
Sat. April 9: Rocky River High School, Charlotte, NC 
In the past, a virtual who's who of regional talent has attended VTO with names like Da'shawn Hand, Leonard Fournette, Carl Lawson,  Jaylon Smith, Kenny Bigelow, O.J. Howard, Max Browne, Marquez North, Derrick Green, D.J. Humphries, Jonathan Bullard, Jadeveon Clowney, Robert Crisp, Xavier Nixon, Kendall Fuller and many more. 
Stay tuned, as VTO will update us soon on the rosters for each of the upcoming events.  
A little back ground on VTO and its founding partners and what they have managed to accomplish in the past few years: 
Premise of Camp:  
VTO Sports Elite 100 is an invitation only camp where the top performers from the VTO Sports Combines are invited to compete against other top regional athletes. The VTO Sports Elite 100 gives top regional performers the opportunity to showcase their talents and skills against other top high school football players while being coached by a top notch staff.
Founded by Vince Jacobs Sr., Terrence Lawshe, and Odis Lloyd. Founded in 2006. Created to make a camp experience and environment  that promoted exposure, recruiting knowledge and competition and is the essence of any VTO event.
****Former Clemson WR Putting Together SC's Top Skilled Players for 7-on-7 Squad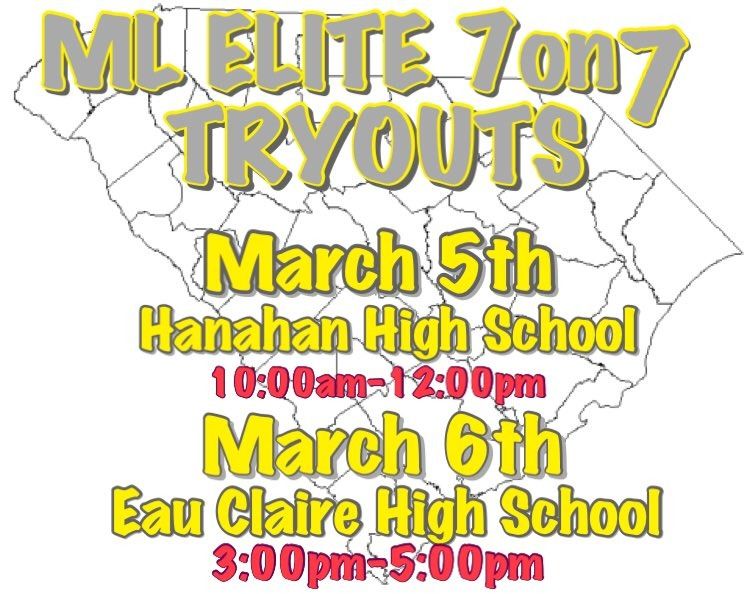 SC's most talented skill talent will assemble to see if they can make former Clemson WR Mal Lawyer's 7-on-7 squad. Mal tells CUTigers he has plans to get all the best of SC's skill talent to show up at his 7-on-7 tryouts and put together a squad that can tour the southeast and do the state proud. Stay tuned, as we will update you as to which players make the squad
2018 OL Noah Sherburn Back in Clemson
https://twitter.com/wnss123/status/698996760119799808
http://www.scout.com/college/clemson/story/1602191-peach-state-prospect
We had a chance to speak with Noah again after his most recent visit, and this is what the big man from the Peach State had to say to CUTigers regarding his recruitment:
"Man...Clemson is home to me! When we went to the Wofford game, I loved it, but we didn't really get to check out the campus. Yesterday we went to go check it out and it was a jaw-dropper when I saw everything. It was the perfect place for me. After walking around campus, I called up Tremayne Anchrum, who is a friend of mine from Prime O-line development, and he showed us around and kind of gave us an inside look on Clemson's football program, and I fell in love with Clemson. It was everything I want and need in a college."
Does Noah plan to be back in Clemson soon?
"Definitely! Any chance I have I will come back!"
WRU Video: Must-See Stuff!
Great compilation of Clemson WR corps, going back to Jacoby Ford and up to this current roster full of studs here at WRU.
https://www.youtube.com/watch?v=83Xwx8mooZ4
This Week's Tweets
De Hond is a "country boy," even in Jersey.
https://twitter.com/NDeHond/status/700379700443664386
https://twitter.com/GageCervenka/status/699386576565100544
null