This week we are rolling right into week 2 of the Clemson season with the Troy game and all that goes with that recruiting-wise.  We released a list of prospective visitors earlier in the week here on CUTigers.com, and today we are going to follow up on the game with our photos of the prospects and commits on hand to take in the #2-ranked Tigers and the men or Troy from the Yellow Hammer State of Alabama. 
It was a small list, and we expect the upcoming game with SC State to yield the same sort of visitor list (commits and in-state, nearby fringe offer kids) with a couple "prospects" thrown in there to use the game and its lower profile to show some of the local kids the attention they are seeking from the Clemson staff. 
Also, it allots the staff time to sit down one-on-one with not only the prospects and their families, but also the coaches from the region who spend a lot of time ferrying their kids to and from college games on Saturdays, helping out the recruits on their rosters with the logistics when needed travel-wise. 
Two Clemson prospects in attendance on Saturday were the beneficiaries of this exact scenario this week, as the talented twosome of 2018 DT Stephon Wynn and 2019 DE Zacch Pickens of nearby TL Hanna High School (Anderson,SC) were on hand for this game, and each of them were privy to some very good face time with the staff.  
As we were told, Wynn and family--including his father Stephone Wynn, Sr., a Clemson TE alumnus--were in Coach Dabo Swinney's office at one point during the day to hear from the Clemson head man himself and how much of a priority the 2018 DT/DE prospect is for the Tigers.  
Wynn now has over two dozen offers and is listed inside the top 50-100 in 2018 according to almost every recruiting service. He's really exploded since CUTigers first came across him in September of 2015 during a Jamboree, at which time the big man had not yet received an offer. 365 days later, Wynn has 24 offers from Power Five schools all over the map!
http://www.scout.com/player/205937-stephon-wynn
http://www.scout.com/player/204128-zacch-pickens
Pickens, who this analyst views as the top prospect in the state of South Carolina for the 2019 class, is a player who is just as much a priority to the Tigers. The huge jumbo athlete, who is only a sophomore, is drawing a lot of looks and has over a dozen offers of his own at this point. Clemson has been there from the outset, following suit with an offer back in the spring. It should be noted, however, that FSU offered earlier back in the 2015 season at the Clemson-FSU contest held in Death Valley. 
Also, keep an eye on their teammate, 2018 offensive lineman Kavesz Sherard, a 4-star OT who is already up to around 16 offers as well. He's another guy, as you may recall, that we brought to your attention literally before any of the recruiting services knew anything about him. 
Meanwhile on Friday night, we headed out to visit an intriguing local quarterback prospect that we came across a couple weeks back in Easley High School QB Weston Black (2019), a 6' 4, 190-pound player we heard a lot about from a very trusted source prior to the season and then saw in person while watching another prospect. 
Photo by Gary McDaniel
I made it a point this week to venture out to Easley and take in Weston's game to see how he played in his home setting. Easley took on Wren High School (Piedmont, SC) and future South Carolina (2017 commit) Jay Urich that night in a country rivalry game between the two schools located less than 10 miles apart. Check out the photos and videos we collected at the game, including this talented 2019 gun slinger, and keep the name Weston Black in the back of your minds for future reference.
Another game we were keeping up with was between Daniel (Central, SC) and Greer High School (Greer, SC) in a 4-A matchup that had more than one player we are tracking. The Daniel squad is loaded with coaches' sons and a few players that are already garnering offers and interest.  A player on the Greer side everyone is talking about is recent transfer Quavian White, a RB/CB prospect In the 2018 class who on this night exploded for five touchdowns and over 517 all-purpose yards, 345 of those from the running back position!  All of this happened with the Clemson coaches (Swinney, Venables and Batson) in attendance, watching their own sons play on the Daniel side of the ball.  
2018 RB/CB Quavian White, Greer HS (Greer, SC)
We can also tell you that the Clemson coaches were traversing the region and taking in games all over the map. Jeff Scott took in Tee Higgins's game in Knoxville, and Coach Brandon Streeter was spotted in Indiana checking in on the Tigers' 2017 quarterback commit Hunter Johnson Hunter Johnson.  
We have also confirmed that a Clemson contingent will make the trek down to take in the state's top prospect for 2018, and arguably the overall #1 player in the nation, Xavier Thomas, who confirmed to CUTigers that Clemson is sending the staff down to see him on the 23rd of the month at Wilson High School (Florence, SC) for their game versus West Florence.  
http://www.scout.com/player/194775-xavier-thomas
https://twitter.com/atxlete/status/774042110051758081
Across the border, down in the Peach State, Clemson commit A.J. Terrell and his Westlake squad traveled north up I-75 to take on Scout's #1 overall recruit for 2018 and Clemson priority target, Trevor Lawrence, in a game that did not fare well for AJ and his teammates from the city of Atlanta. With Lawrence leading the way, Cartersville racked up a 31-0 victory.  
http://www.scout.com/player/189965-trevor-lawrence
http://www.scout.com/player/190268-a-j-terrell
AJ did his part, playing as the team's QB on offense and cornerback on the defensive side of the ball. It can be said that Trevor Lawrence made his living that night on the side of the field opposite Terrell. 
Stay tuned here to CUTigers.com and the Recruiting Radar Screen forum for these and all your recruiting updates!
****Friday Night Lights: Easley vs Wren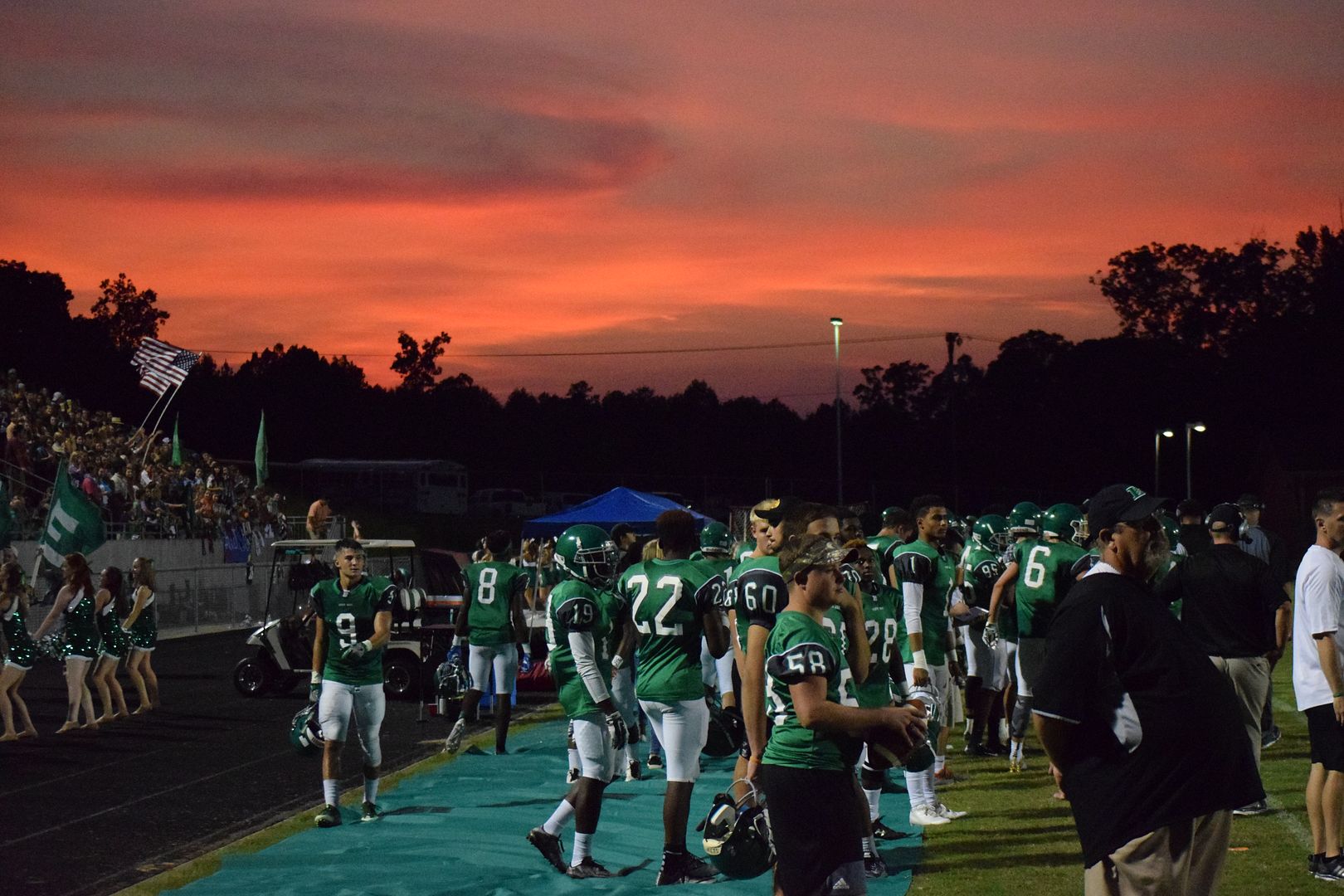 EASLEY, SC - As mentioned, I stopped in to check out 2019 quarterback prospect Weston Black and the Easley Green Wave in a back-and-forth battle with Wren High School (Piedmont,SC) and SC quarterback commit (2017) Jay Urich.  It was a very entertaining game with a lot of hard hitting and a great Friday Night Lights atmosphere with the two school's fan bases providing an electric feeling for this match up. Check out the photos and the footage we gathered for you here:
https://www.youtube.com/watch?v=P5WBohj6bKc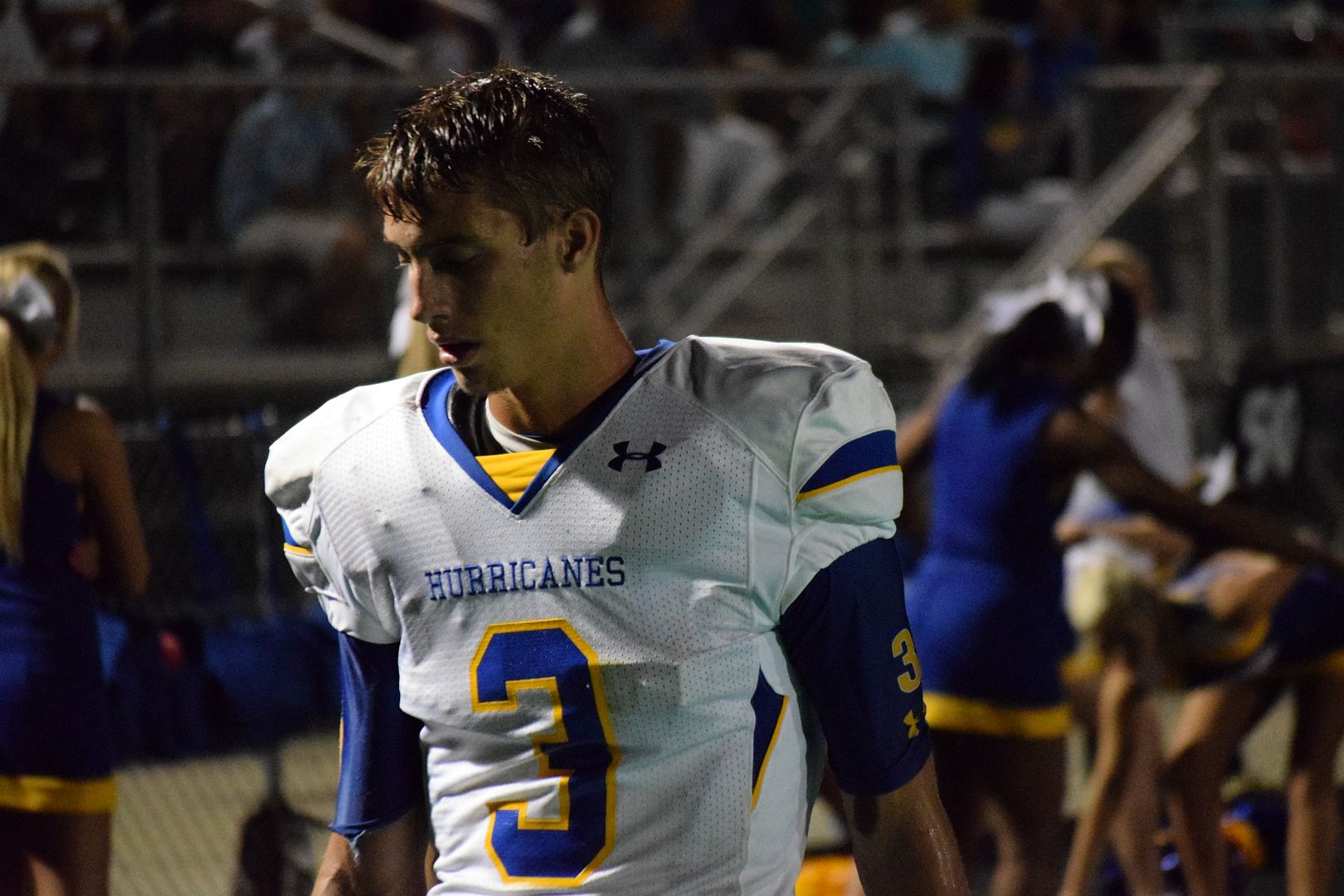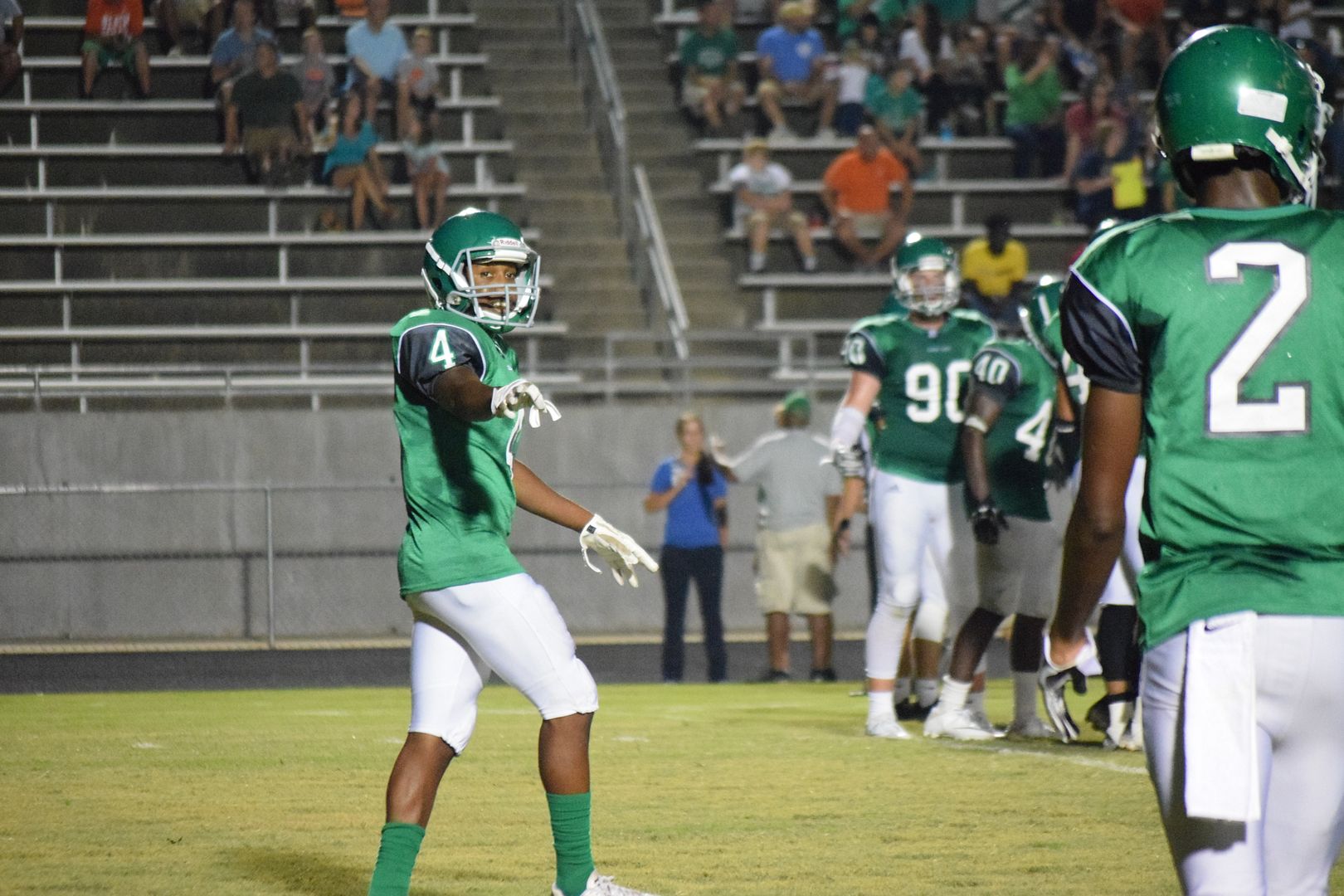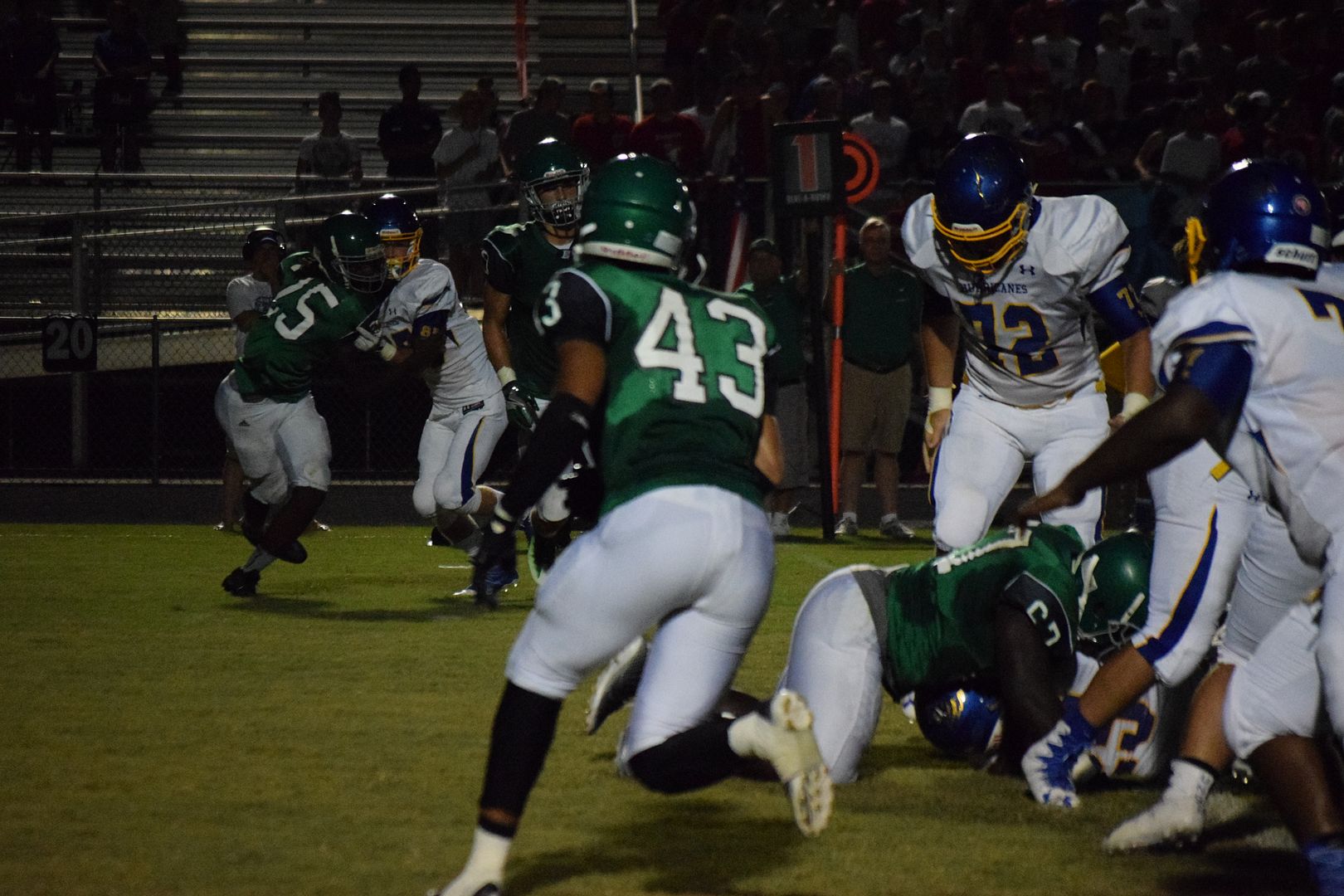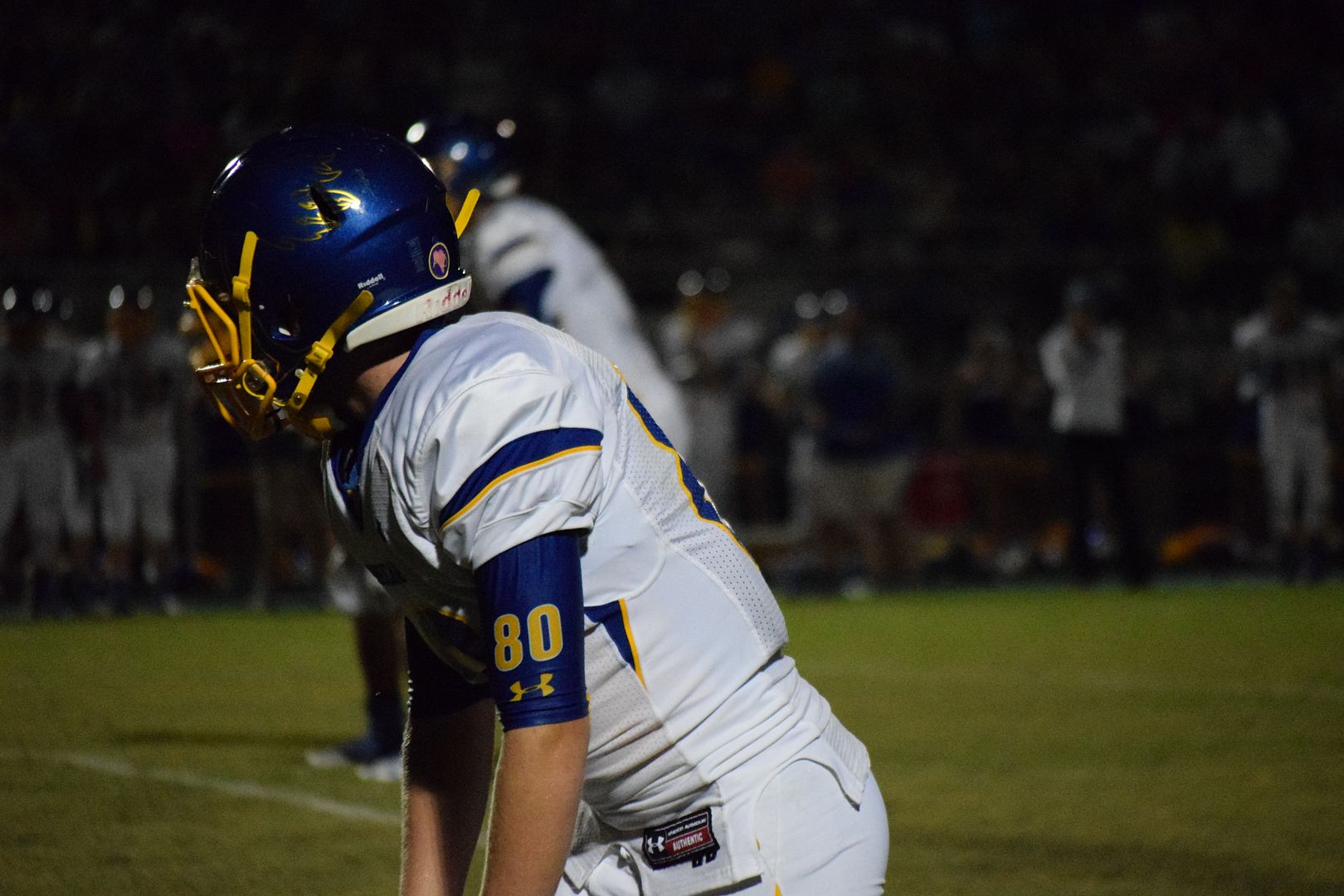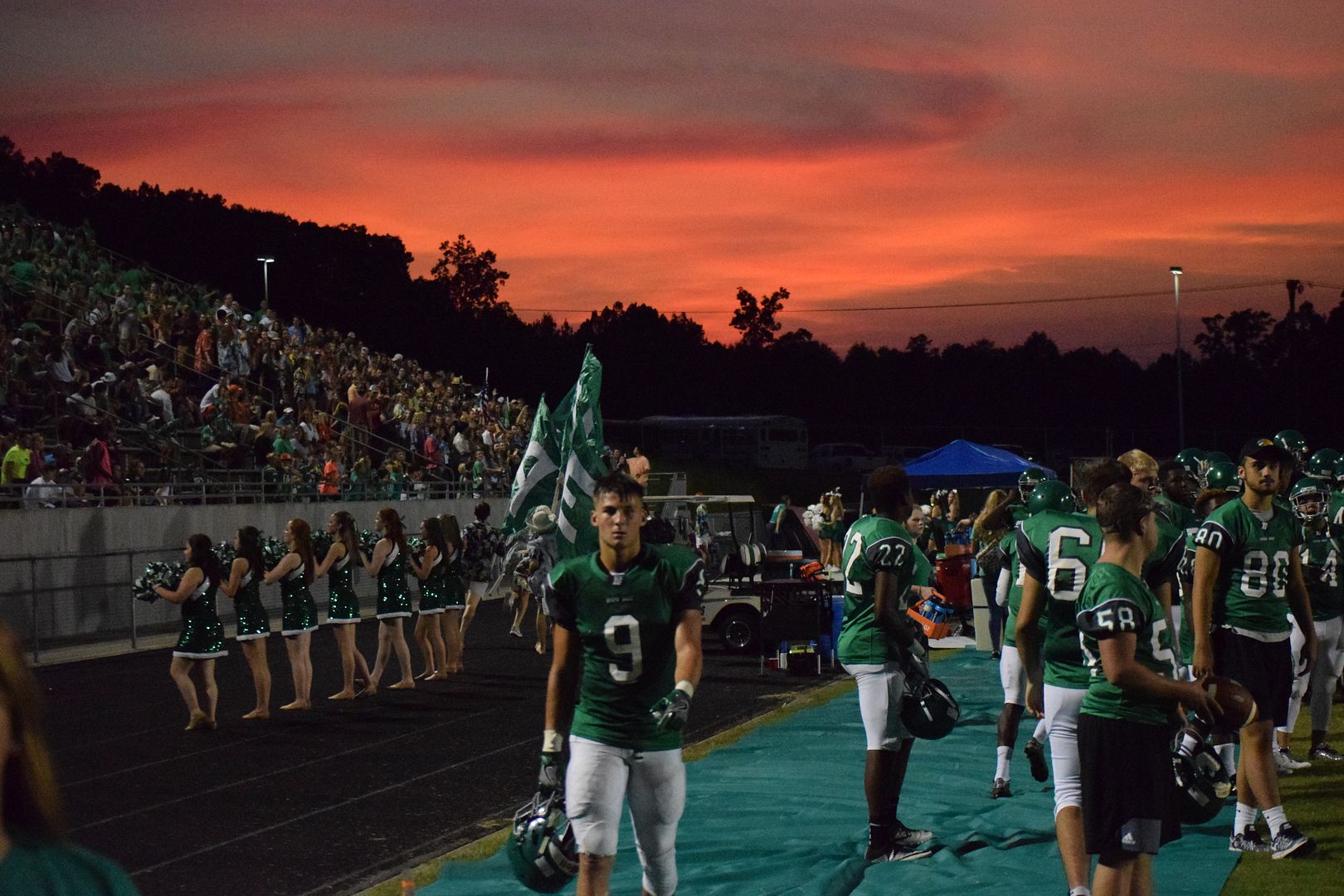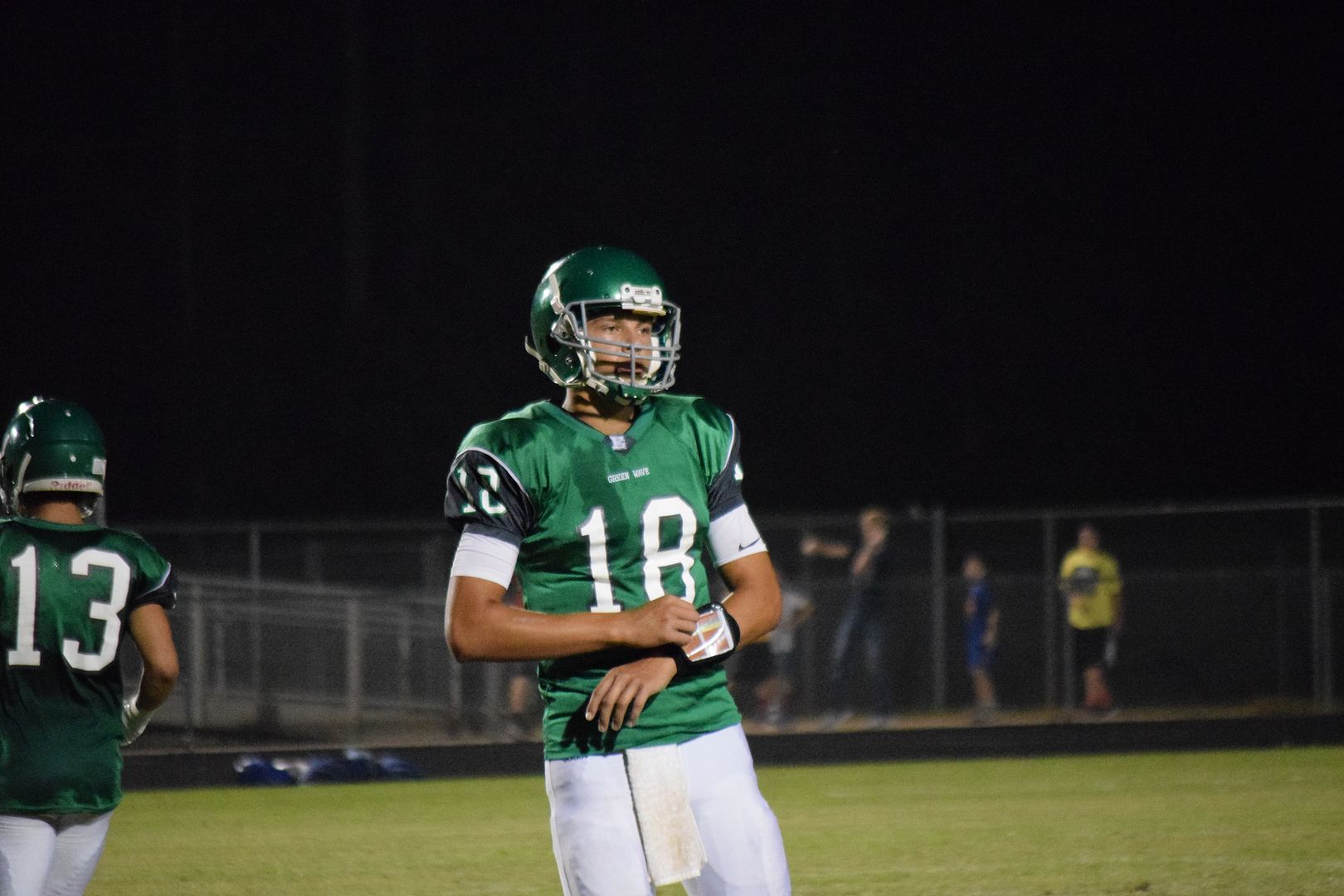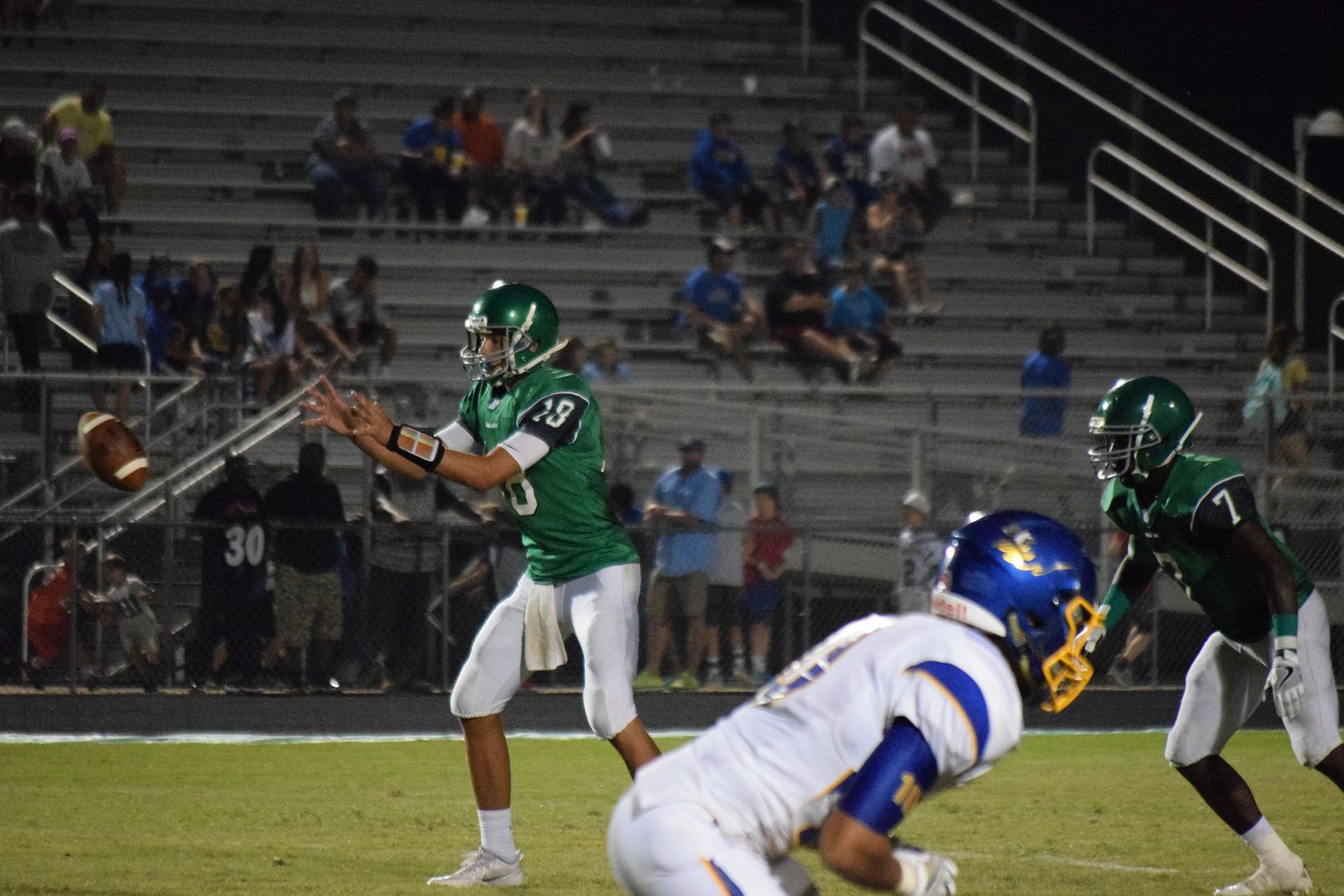 ****Recruits and Commits at Troy Game 
Again, it was a very small contingent of prospects and 2017 commits on hand for the Tigers' contest versus Troy.  On hand were 2018 DE/DT Stephone Wynn, Jr, 2019 DE Zacch Pickens and a number of 2018 and 2019 fringe offer kids from all over the area.  But these two were the priority to the staff on this day and received the Orange Carpet treatment from the staff.  Also on hand were Clemson 2017 commits Jordan Williams, Amari Rodgers, Chase Brice and Baylon Spector. Look for things to really pick up here numbers-wise and also quality-wise, as a number of top-tier prospects have expressed interest in attending the upcoming home game versus Louisville.  
https://twitter.com/arodgers_3/status/774996084368273408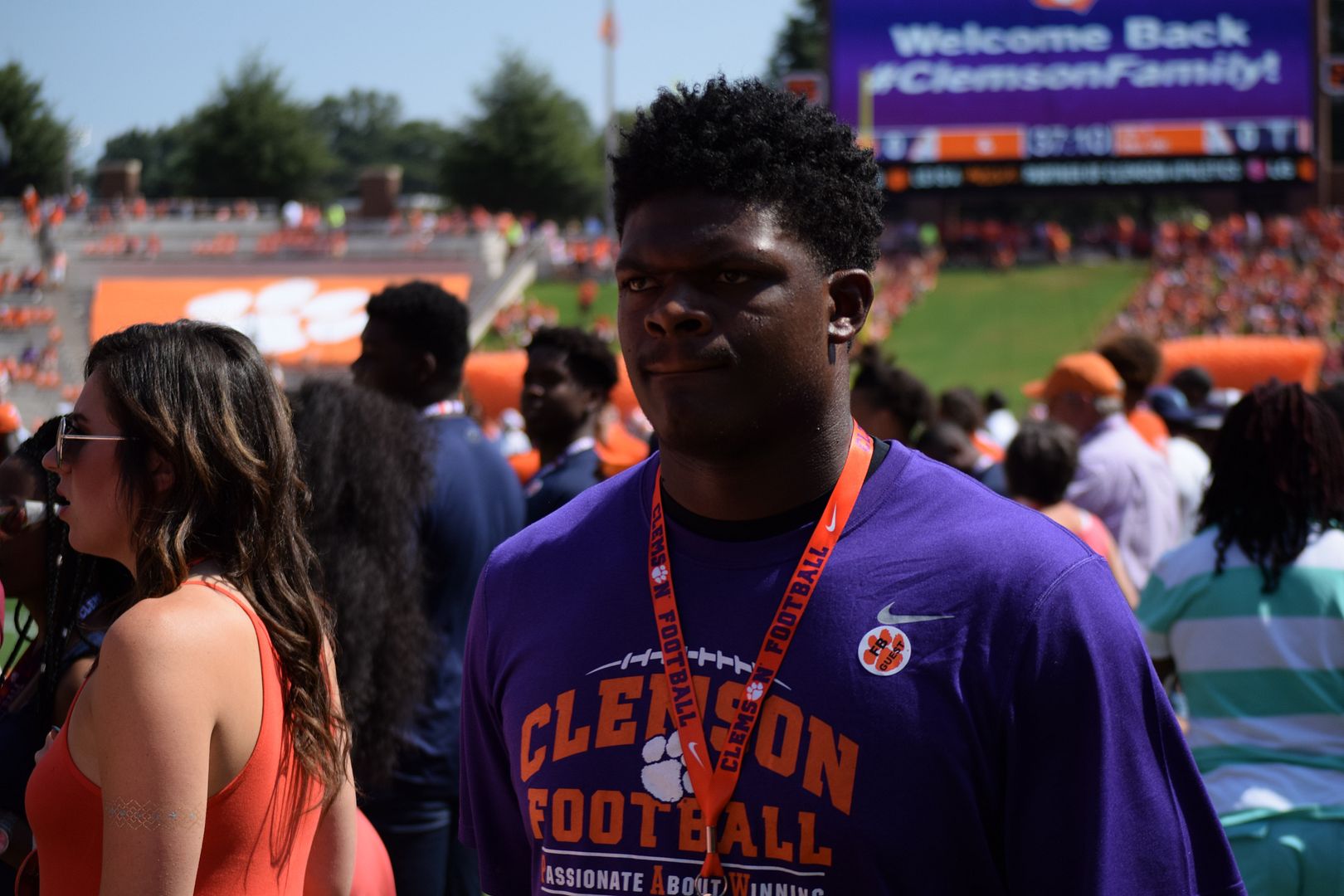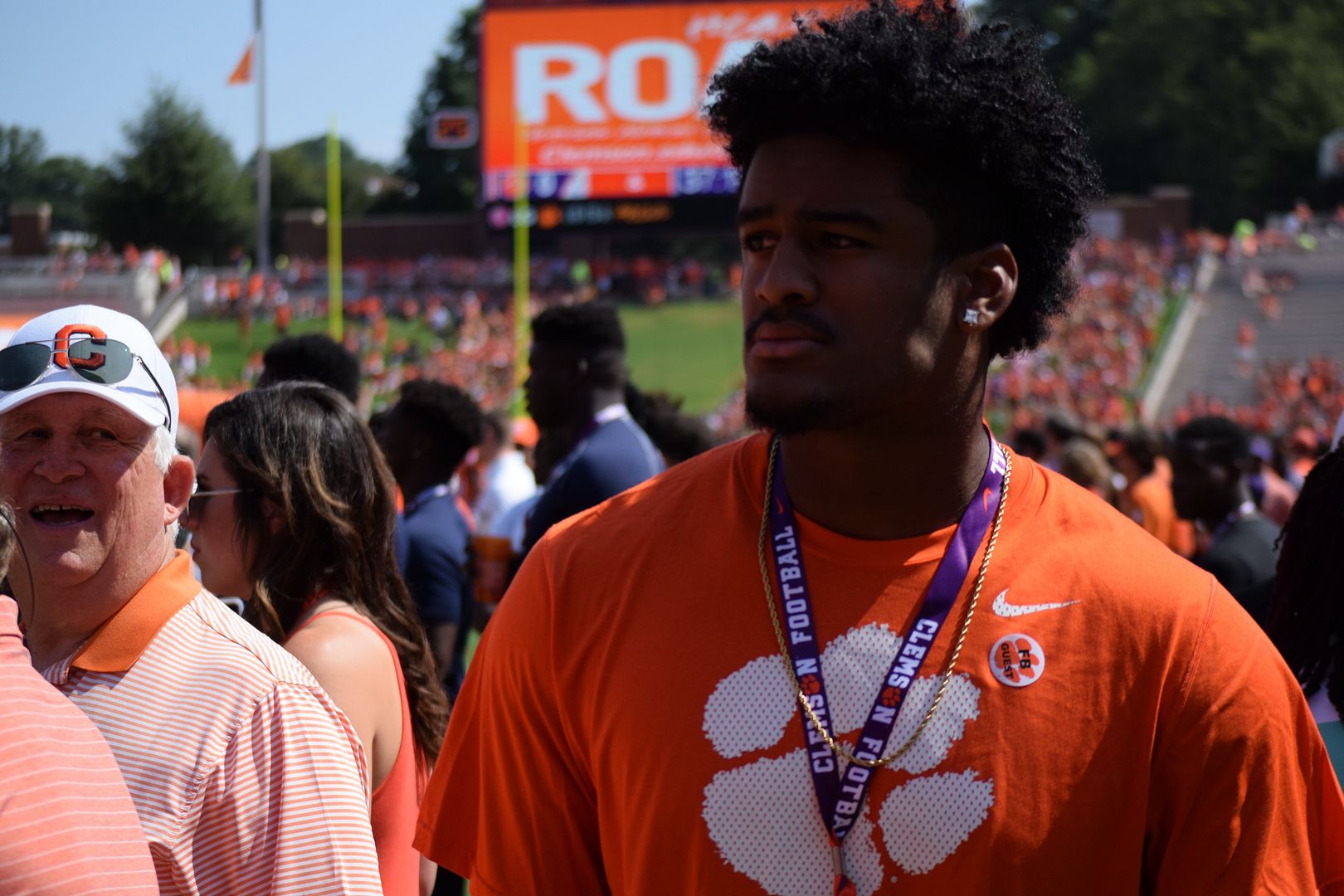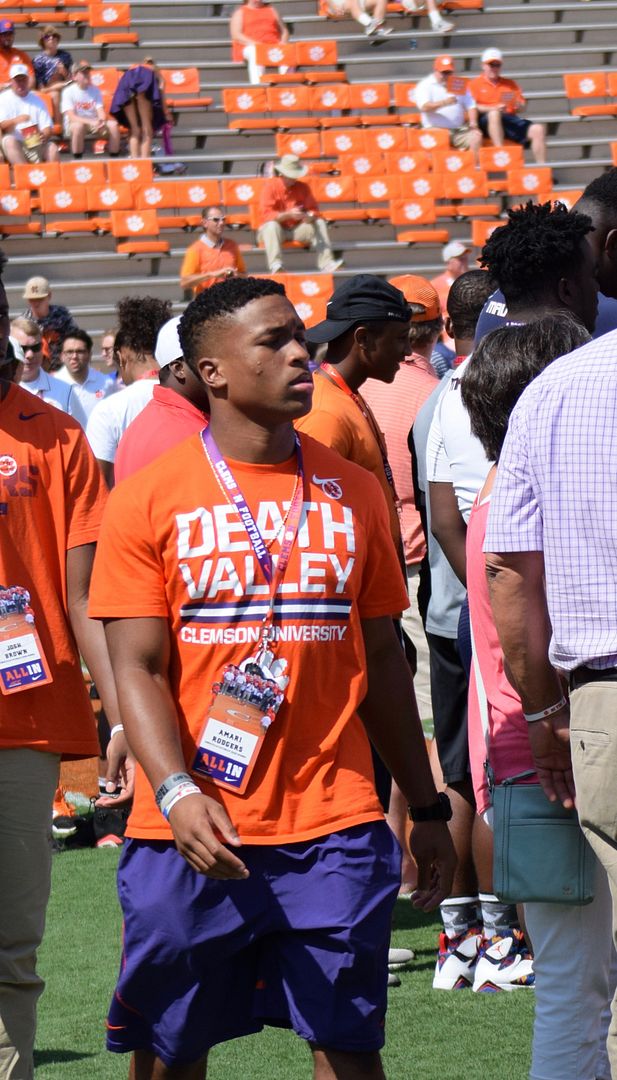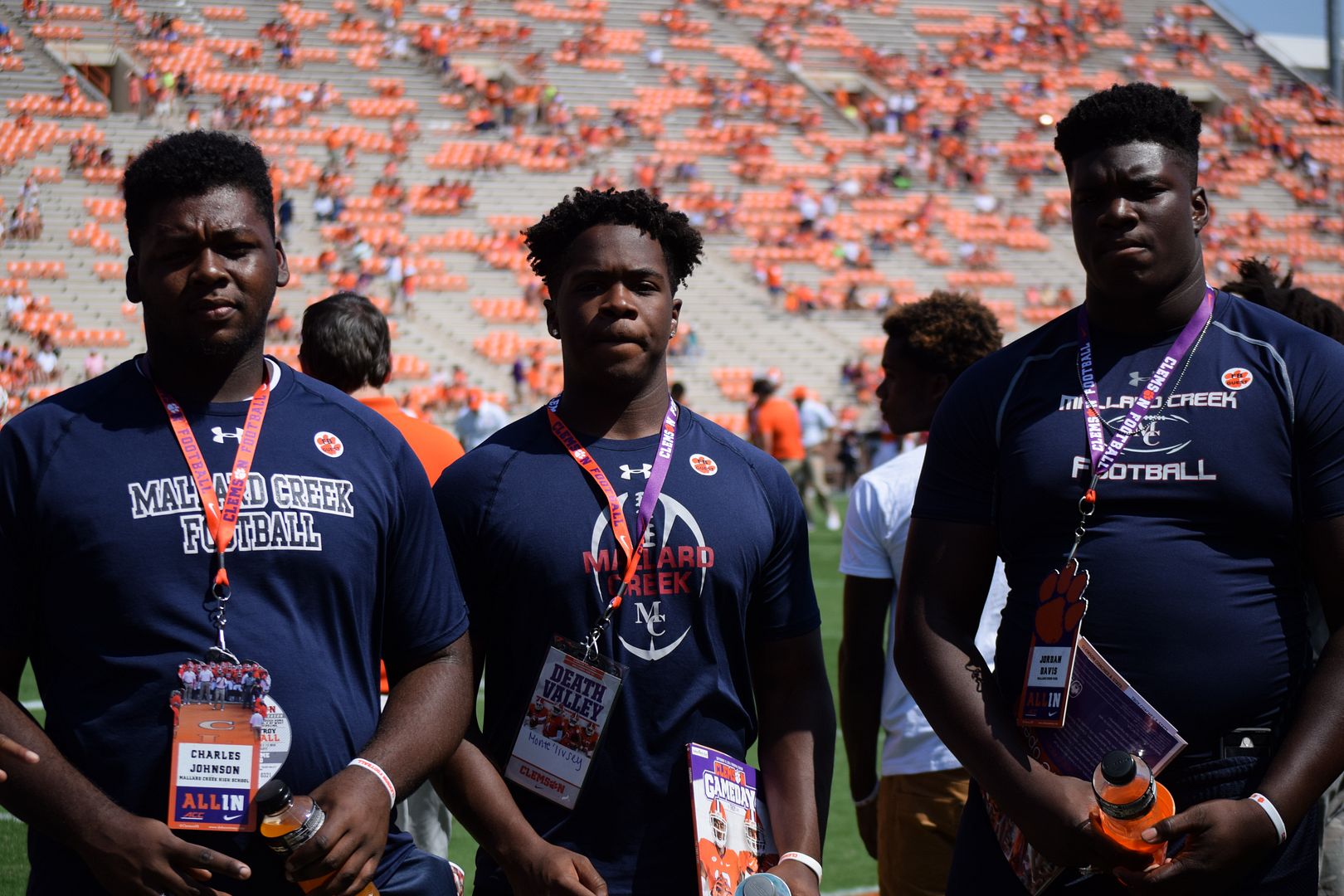 Mallard Creek (Charlotte, NC) contingent on hand: Charles Johnson, Monte' Livsey and Jordan Davis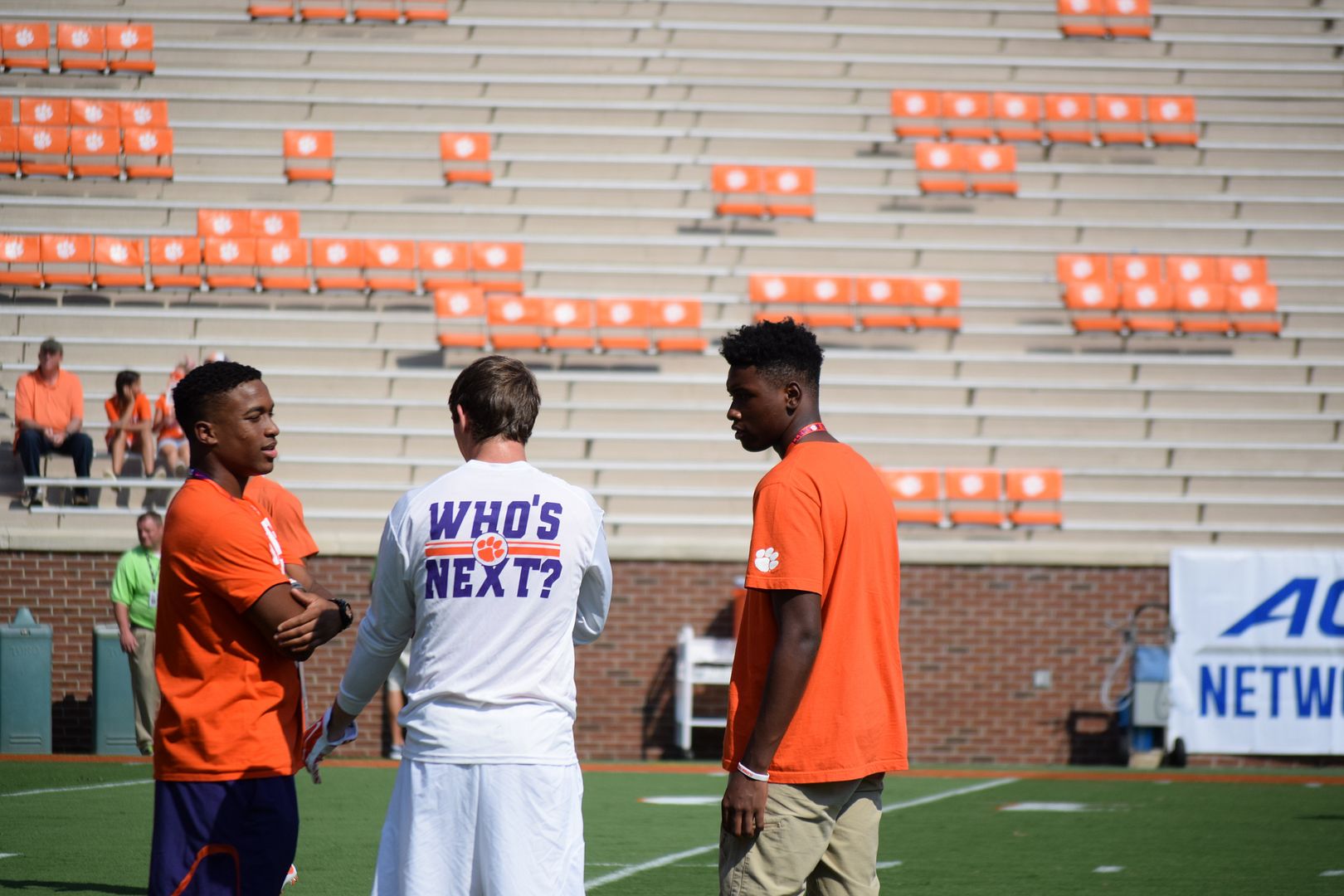 Clemson WR Hunter Renfrow talking with Clemson WR commit Amari Rodgers and Josh Brown 
https://twitter.com/CBrice_2/status/773991934704644096'
****Who's Left on the Board
As we have the past month, we will continue to list the top-tier prospects still on the Clemson recruiting board for the 2017 class.  As it stands today, the following prospects are still being sought after by the Clemson staff for the 2017 class:
http://www.scout.com/player/196201-justin-foster
http://www.scout.com/player/193628-drew-singleton
http://www.scout.com/player/192573-trey-smith
http://www.scout.com/player/201976-xavier-mckinney
http://www.scout.com/player/201416-markquese-bell
http://www.scout.com/player/196072-c-j-avery
http://www.scout.com/player/195464-nico-collins
http://www.scout.com/player/200268-jarez-parks
http://www.scout.com/player/196176-corey-bolds
****This Week's Tweets
https://twitter.com/CBrice_2/status/774652089867898882
https://twitter.com/arodgers_3/status/774459614448513024
https://twitter.com/coach_jeffscott/status/774261399912607744
https://twitter.com/atxlete/status/774042110051758081
https://twitter.com/arodgers_3/status/774996084368273408
https://twitter.com/ClemsonEditz_/status/774978985801515008
https://twitter.com/clemsonjeff9/status/774722705207590912