Another game day and more Clemson commits and targets on campus to watch the Tigers and Bulldogs in the Valley.  The headliner was 2017 WR commit Tee Higgins out of Knoxville, TN, who joined fellow 2017 commits Amari Rodgers and Chase Brice to take in the Tigers' 59-0 win over SC State inside the confines of Death Valley.  
The top un-committed visitor was 4-star 2017 LB Justin Foster from Shelby, NC, as he took in his first game of the 2016 season, and the Tigers are at the top of a list that includes Tennessee, UGA and Notre Dame. A possible commitment could come as early as the upcoming week and not months, as Foster has hinted as of late that he is ready to end the process.  At this time, if he committed it would favor the  Tigers so keep your ears peeled! This could be a surprise announcement very soon. 
Inside this week's Radar, we have a bevy of photos and a great Friday Night Lights report from Greenwood (SC) versus Aiken (SC). We have Xavier McKinney and Drew Singleton news as well as an interview with the latest 2019 star to get a Clemson offer this week. Also, Chase Brice updates us on his weekend visit.  So stay tuned here to the Recruiting Radar Screen forum and CUTigers.com for the best in Clemson recruiting news!
****Recruits at the Game 
2017 commits Tee Higgins, Amari Rodgers and Chase Brice
http://www.scout.com/player/195099-tee-higgins
Tee Higgins and Clemson Assistant Durrell Barry
https://twitter.com/teehiggins5/status/777119625406537728 
http://www.scout.com/player/198113-amari-rodgers
http://www.scout.com/player/190570-chase-brice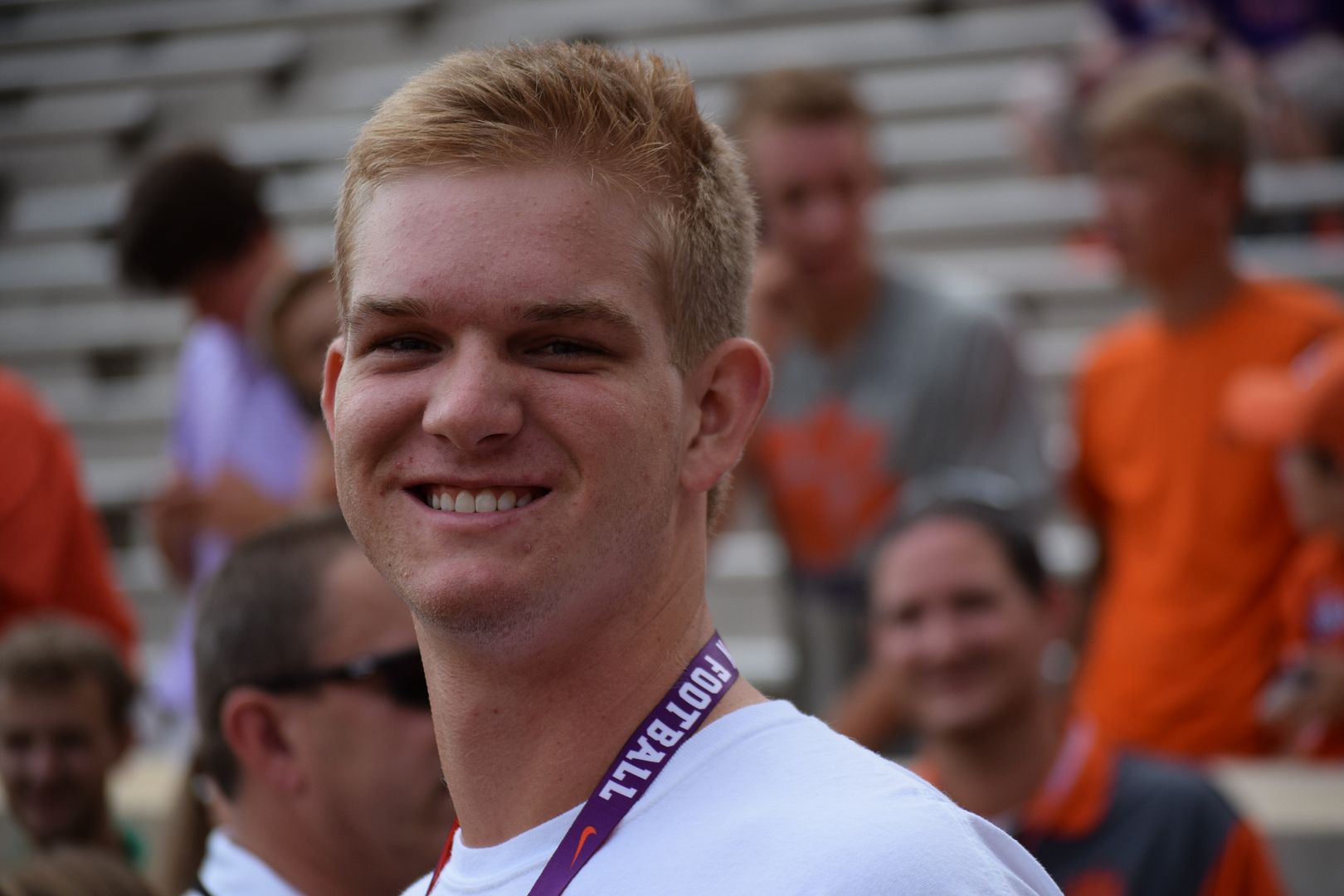 2018 and 2019 Prospects:
Grayson High School's Camron Thompson and Herbert Winborne 
http://www.scout.com/player/204639-maurice-mcintyre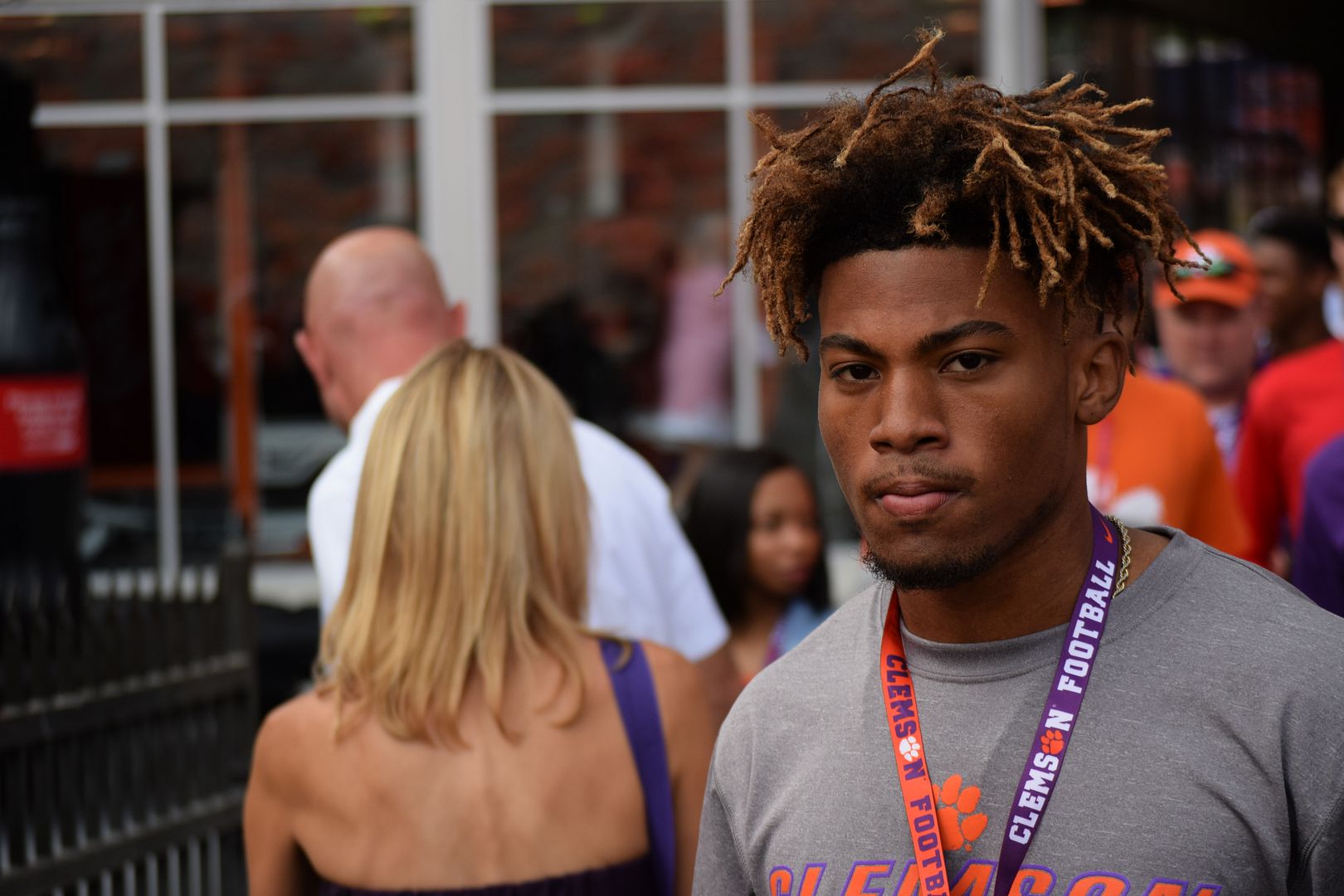 Baselton,GA Defensive Back prospect Tyler Banks 
Clemson Assistant Coach Mickey Conn (former Grayson HS Head Coach ) with a few of the Grayson contingent on hand
2017 Prospects:
http://www.scout.com/player/196201-justin-foster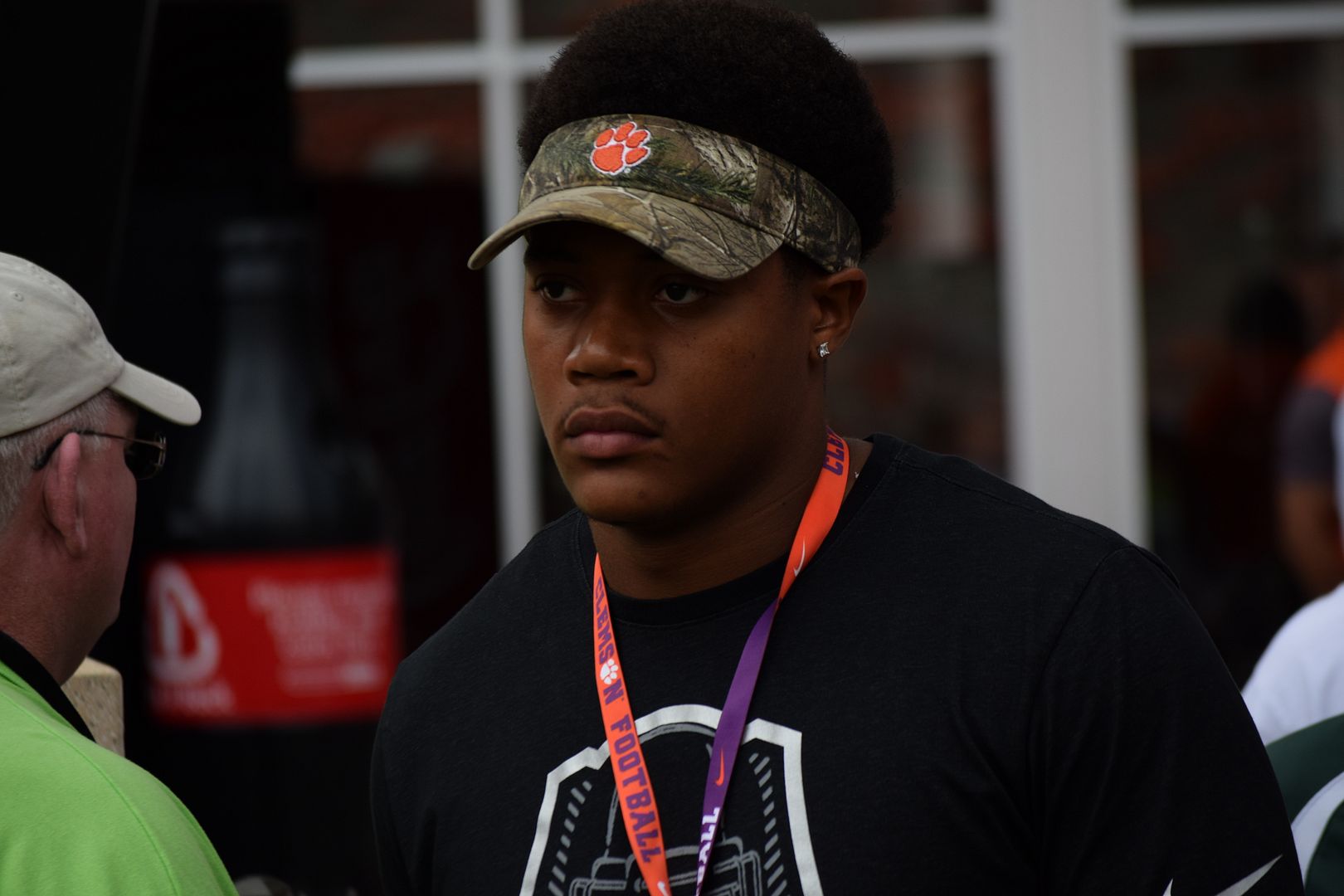 Comments from a couple under-the-radar players to keep an eye on:
2019 Grayson HS (Loganville, GA) WR Xyre Wilson:
"The visit was great. I really enjoyed the experience of standing on the sidelines and being that close to some of the coaches and players, and getting to talk to Coach Conn to catch up on a few things. I really like that the most and how the fans of Clemson were greeting the recruits after we got off the bus to walk into the stadium was awesome too."
2018 South Pointe HS (Rock Hill, SC) Kicker B.T. Potter:
"It was wonderful! I definitely felt the family feel. They told me they want to get me back down for another visit, and I should attend camp this summer. I'm talking with Coach Pearman and Coach Scott."
****Chase Brice Talks the Weekend in Clemson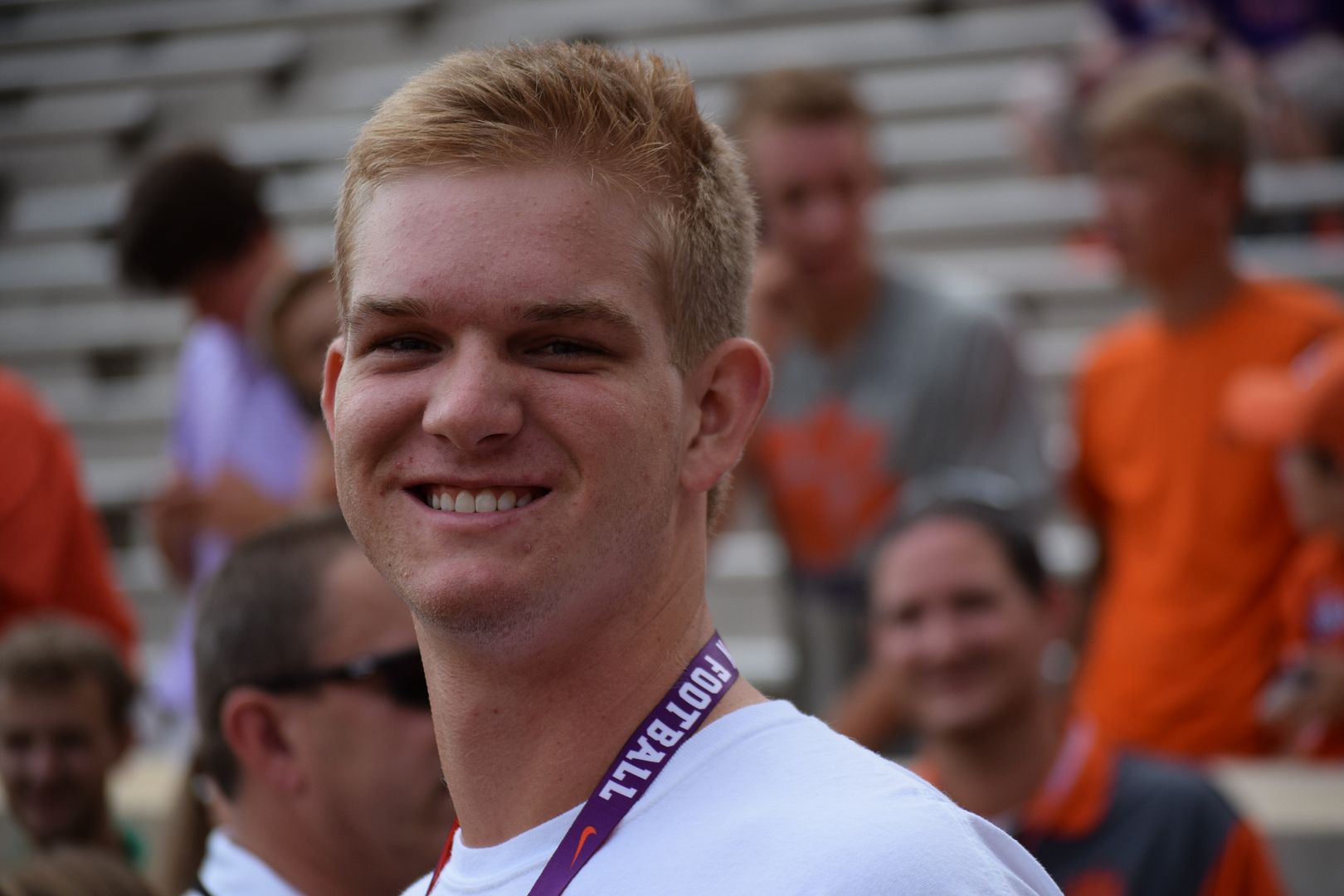 CUTigers had a chance to speak to Clemson 2017 quarterback commit Chase Brice of Grayson High School in Loganville, GA following his visit to Tiger Town. Brice came with a large contingent of underclassmen from Grayson that was hosted by former Grayson Head Coach and now Clemson Assistant Mickey Conn.  
Here is what Chase had to say about his visit, seeing Coach Conn and hanging out with fellow 2017 commits Amari Rodgers and Tee Higgins:
"It's always a great time getting back up to Death Valley. But yeah, a lot of my teammates were there--all sophomores and juniors--and I was excited for them to get to see a place like Clemson because they always used to ask, "Why Clemson? What's so special about it?" And I'd always say you need to take a visit so you know what I mean. And they all loved it. Seeing Coach Conn again was great. I miss seeing him around Grayson, and plus, with him being family, I miss hanging around my two cousins and aunt. They've adjusted well and love it at Clemson."
"I love hanging out with those guys (Higgins and Rodgers). They're great people to be around and outstanding receivers. I know they're just as excited to get to Clemson as I am. And Nick and Deshaun both looked really good throwing the ball. They both looked comfortable and relaxed which was nice to see. Deshaun just makes certain plays look easy at times. It's pretty incredible. Nick looked very poised, and I love his competitiveness."
https://twitter.com/CBrice_2/status/777574986462687232
https://twitter.com/CUTigersRecruit/status/777255017183113216
****McKinney Names 5 Official Visits 
http://www.scout.com/player/201976-xavier-mckinney
Xavier McKinney is arguably the top target left on the Clemson DB board for the 2017 class and its lone spot at the position. McKinney has released an official visit schedule for the fall, and, as expected, the Tigers are on the list as well as the other team we see as a main threat for the big-time player's commitment: Florida. Look for this one to possibly play out a little longer as Mckinney will have a lot to think about with trips planned to Clemson, Florida, Alabama, UGA and Ohio St.  Stay tuned here to CUTigers.com and the Recruiting Radar Screen forum as we continue to track Mckinney and his recruitment. We will update you with the latest news as it happens! 
https://twitter.com/mckinney_xavier/status/777184333270429696
****FNL: Greenwood vs Aiken
Photo by Gary McDaniel
GREENWOOD, SC - I took the trip down Highway 25 and into the Midlands/Lakelands area of South Carolina this week to take in perennial powerhouse Greenwood High School and its contest with a very athletic Aiken High School (Aiken, SC), home of the Clemson legend, William Perry. 
Greenwood was loaded with a lot of skill and size as they had no less than potentially half a dozen college-bound prospects for the 2018 and 2019 classes to go along with maybe the most underrated WR prospect (#15 Sam Pinckney) in the state of South Carolina in the 2018 class. This I feel is soon to change, as the word is leaking out about Pinkney and his skill set. 
We live streamed the entire first half of the game here for your enjoyment and are linking the rosters for both squads for any inquiries as to player, position and year. I want to thank Greenwood High Head Coach Dan Pippin for the hospitality and comment on what a great facility they have there at GHS.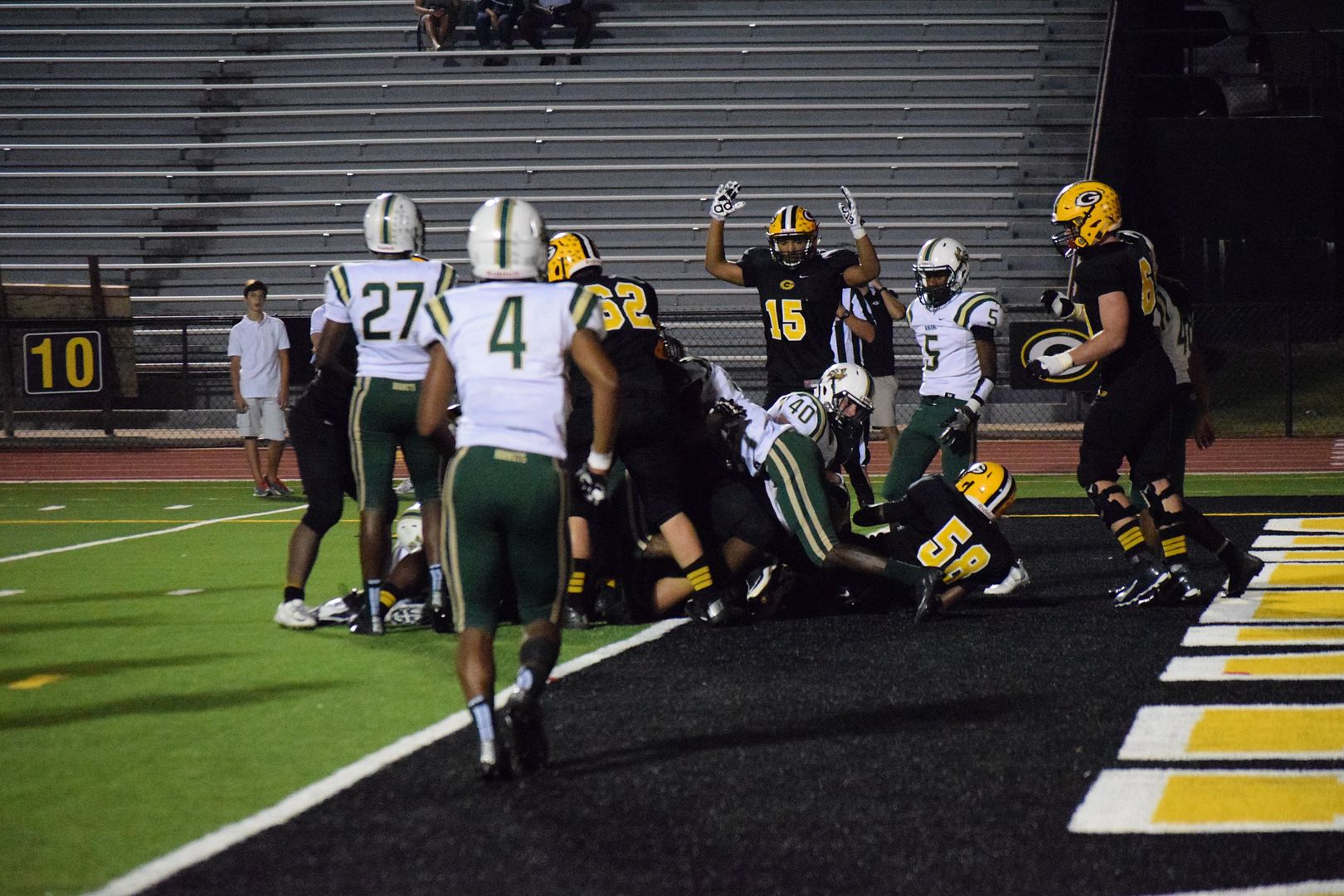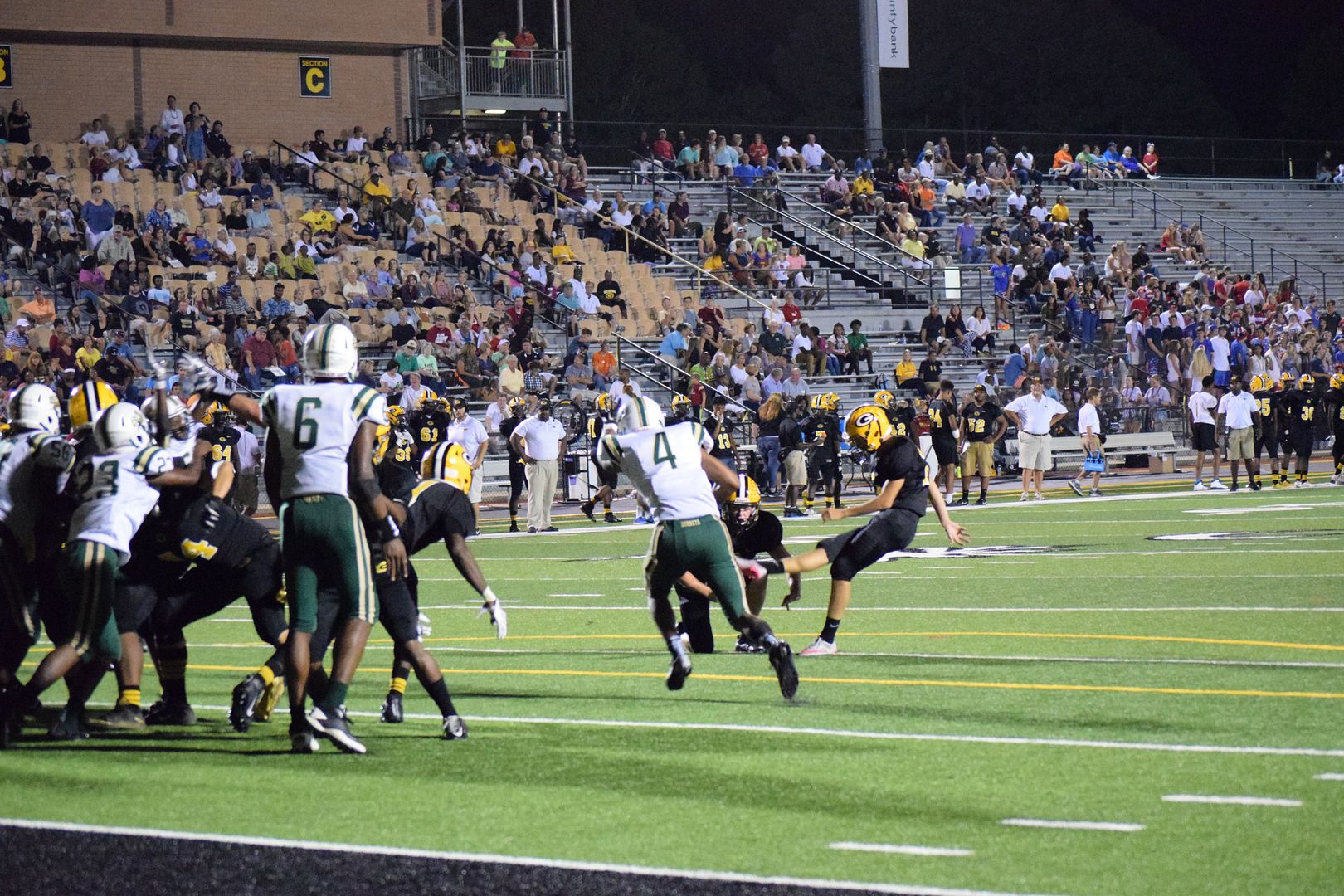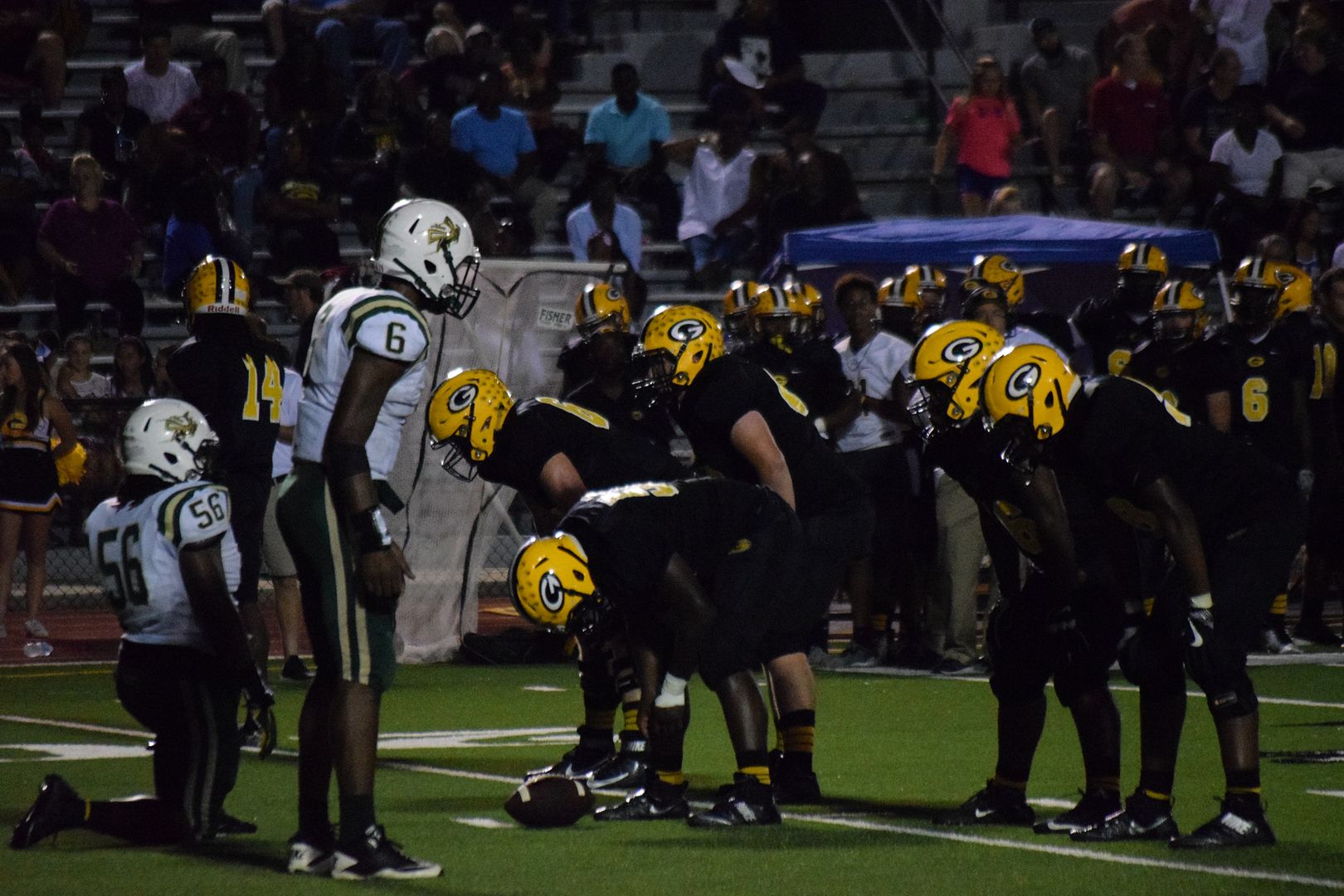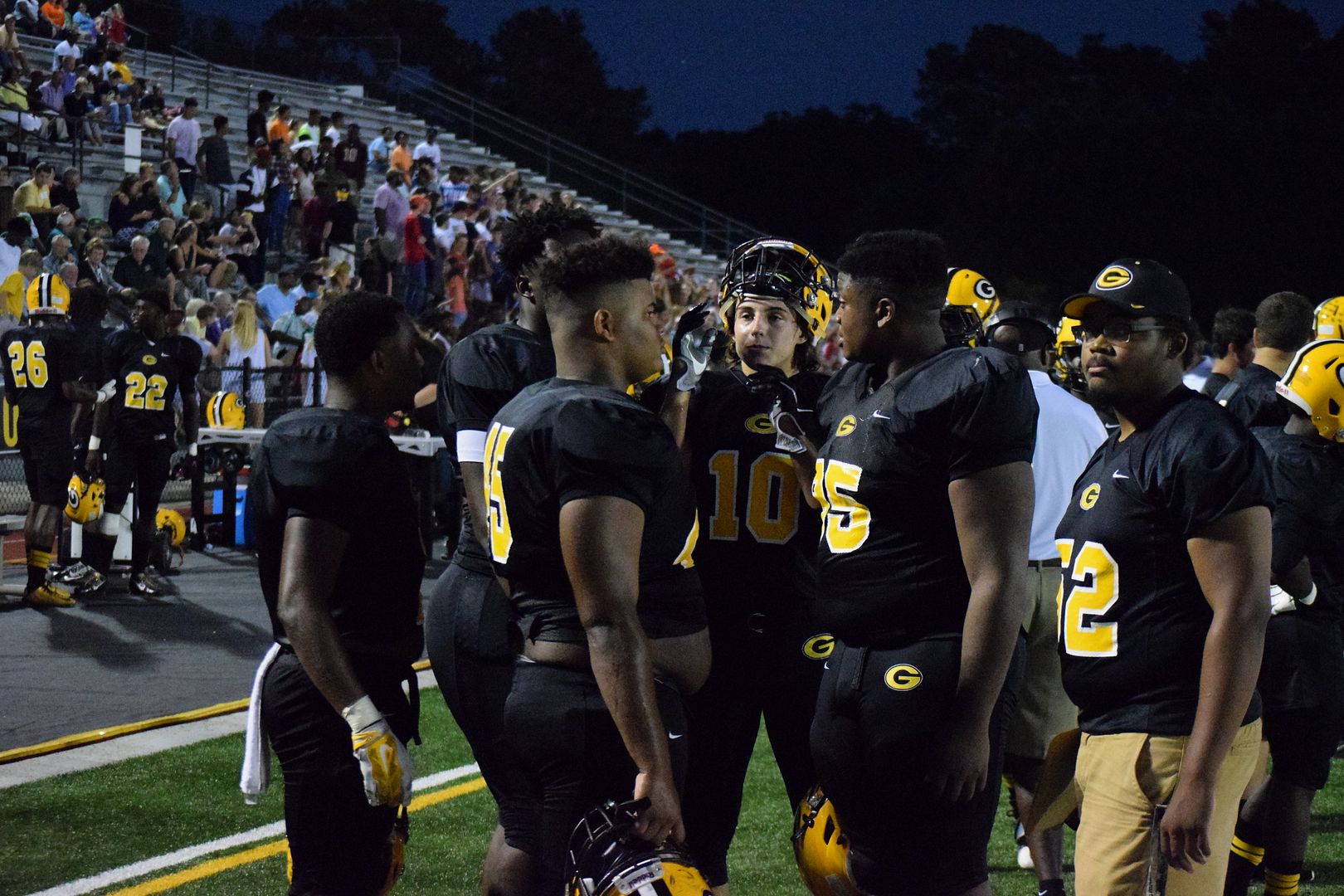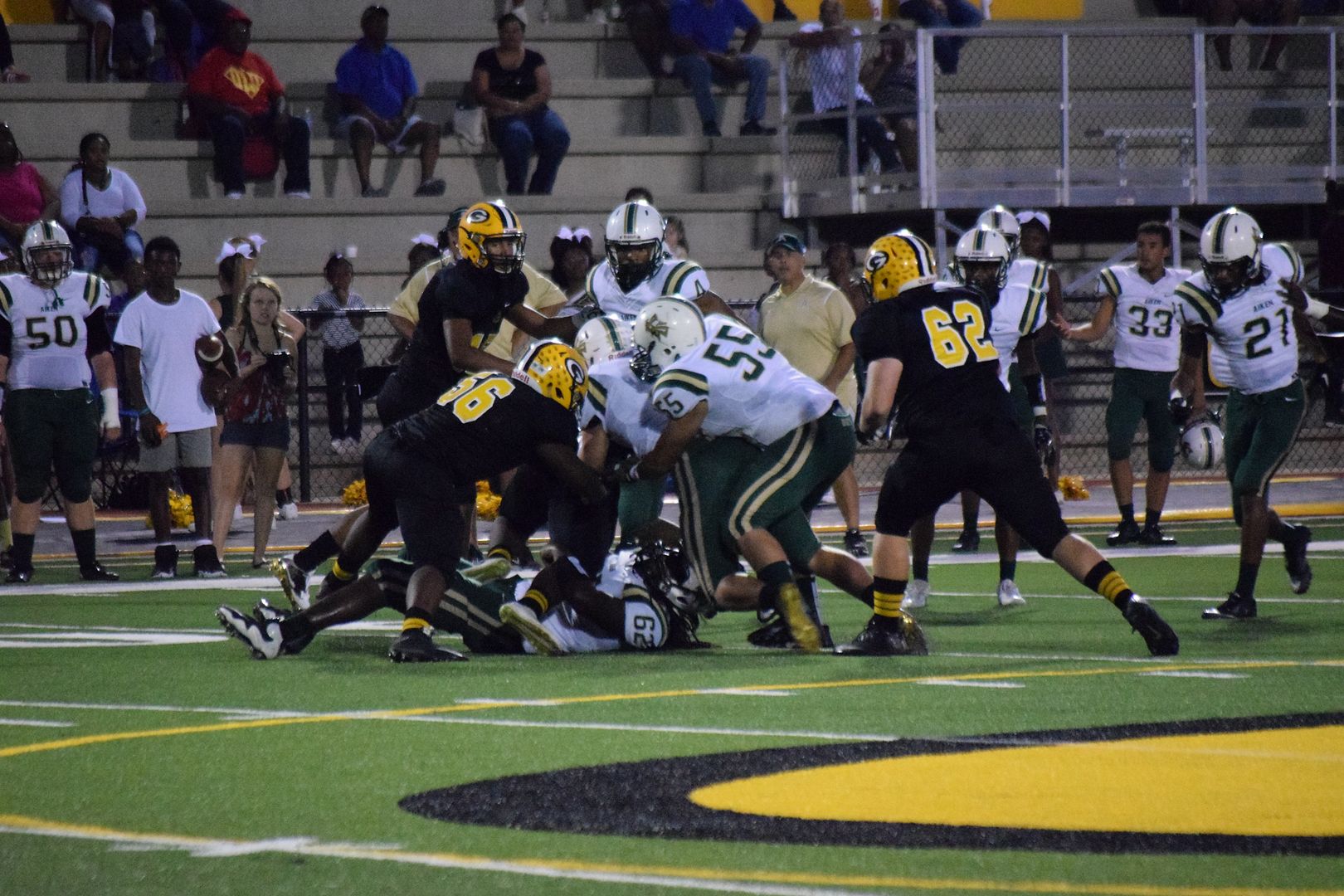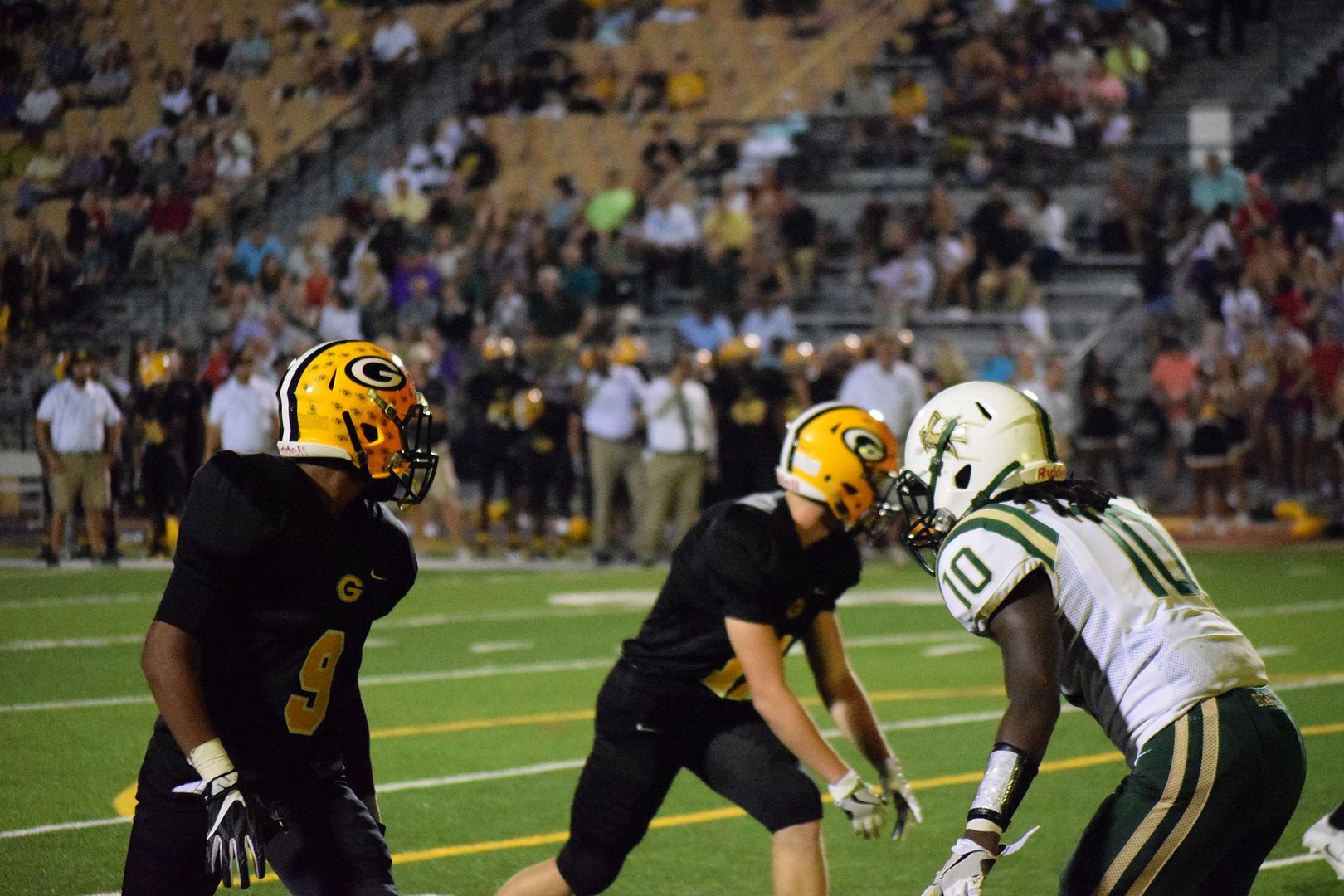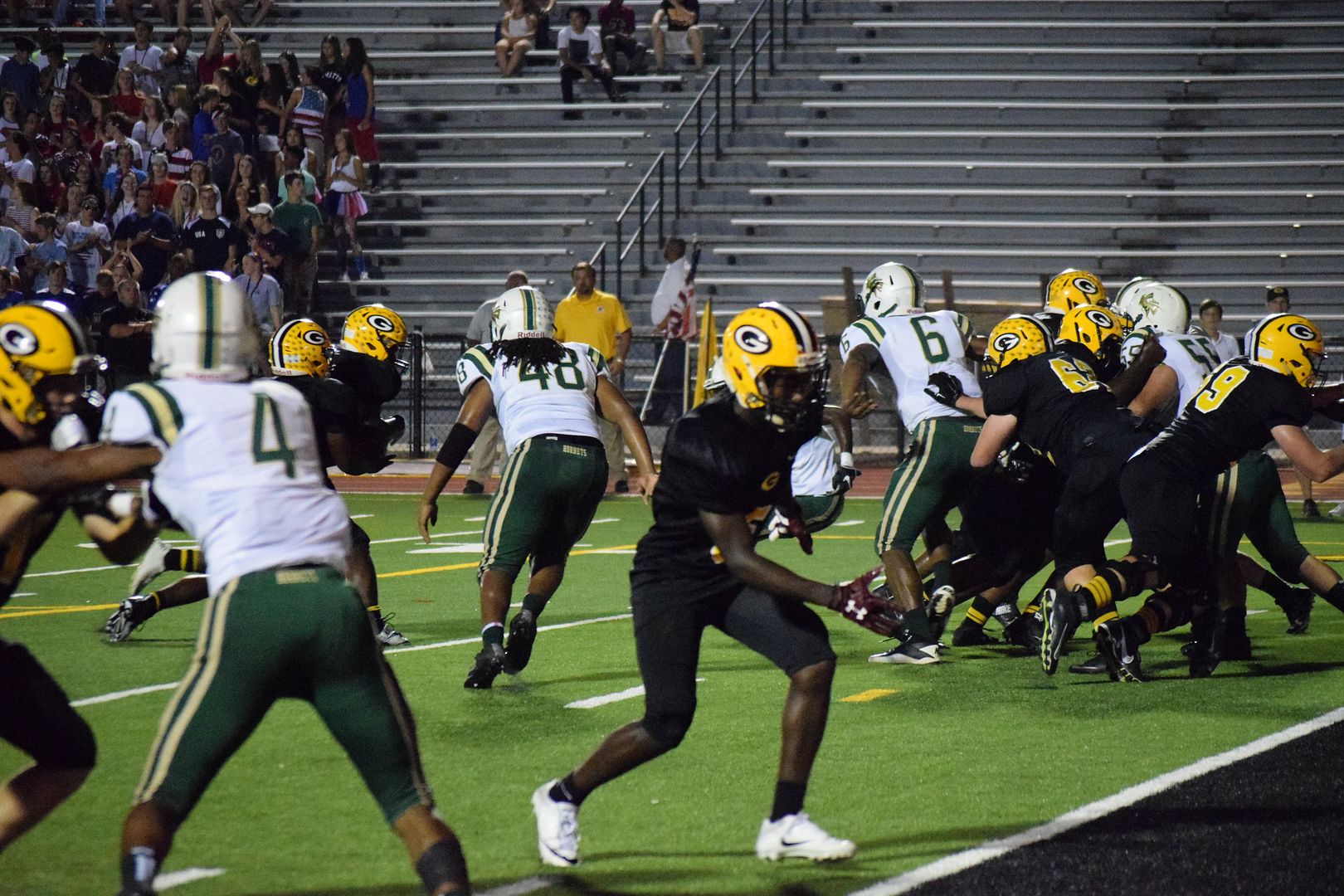 ****Clemson Commits FNL
Just a few results from some of the 2017 class commits:
http://www.scout.com/player/197895-cordarrian-richardson
34 rushes for 254 yards and a touchdown in 30-14 win.
http://www.scout.com/player/195099-tee-higgins
8 receptions for 149 yards and three touchdowns as Oak Ridge defeated Lenoir City 45-8. 
https://twitter.com/ORHSWildcatMGM/status/776932255558209536
http://www.scout.com/player/190570-chase-brice
9 of 13 passing for 148 and three touchdowns.
http://www.scout.com/player/187340-hunter-johnson
Threw for 2 TDs in a 14-10 win
https://twitter.com/ClarkWade34/status/776963205046407168
****New Offer out for 2019 OL
http://www.scout.com/player/199248-keiondre-jones
https://twitter.com/keiondrejones/status/776214604968067072
CUTigers spoke to the latest high school prospect to get a Clemson offer. This week the Tigers pulled the trigger on 2019 OL stud Keiondre Jones.  Here is the quick Q&A we did with Jones after he confirmed to us the Tigers had indeed placed an offer on the table. 
CUTigers: How did getting the Clemson offer feel?
KJ:  "Really good. It's a great feeling. I've been waiting on them to pull the trigger."
CUTigers:  What teams are recruiting you the hardest, and who are you trying to get out and visit this season?
KJ:  "Clemson UGA, Ohio ST,  Florida, Tennesee and a few others."
CUTigers:  Have you set your Clemson visit up yet for this season?
KJ:  "Not yet."
CUTigers:  Who is your Clemson recruiting coach of record?
KE:  "Coach Mike Reed." 
CUTigers:  What is it about Clemson that intrigues you and has you looking into them for your commitment?
KJ:  "The Christ based program and football success." 
CUTigers:  Who would you say you model your game after?
KJ:  "Probably Cam Robinson of Alabama. Just his style of play is what I want to be like."
CUTigers:  What is it that Keiondre Jones is looking for both academically and in football in a college?
KJ:  "Academically, I want to have a backup plan worth having if I was to get hurt in football. I want to be the best I can be."
****Bad News for Singleton 
http://www.scout.com/player/193628-drew-singleton
Top Clemson LB target for 2017, Drew Singleton of Paramus, New Jersey suffered a season-ending injury this week as he tore his ACL and will miss the rest of his senior season. Bad news for the stud linebacker, but this now allows Singleton the time to spend on his recruitment and recovery as he is an early enrollee candidate for the 2017 class. 
http://www.northjersey.com/sports/high-school-sports/paramus-catholic-star-linebacker-drew-singleton-has-torn-acl-1.1661167
****This Week's Tweets
https://twitter.com/teehiggins5/status/777119625406537728
https://twitter.com/TheOpening/status/775421823617933312
https://twitter.com/arodgers_3/status/777627414633517056
https://twitter.com/A1_Strib/status/777287072784809984
https://twitter.com/terrellaj56/status/777284189536346112
https://twitter.com/thompson_camron/status/777277245643689984
https://twitter.com/billi0nairex/status/777209247457239040
https://twitter.com/djrivers98/status/777129573905563648
https://twitter.com/teehiggins5/status/777300754046525444
https://twitter.com/WillWillgarrett/status/777343595477164032
https://twitter.com/Smurveyp_1k/status/777219667442139136
https://twitter.com/btpotter10/status/775146261787926533
https://twitter.com/LWilliams_4/status/774971682440241155
https://twitter.com/CBrice_2/status/777574986462687232
https://twitter.com/Cj_Csmith/status/771712518502903808
null