With the harvest moon in the sky and the leaves beginning to change their colors, there is no doubt we are in the middle of the football season. With the temperature just cool enough to put on that light jacket as the sun drops down over the horizon, you know it's a great time of year.  And with that comes great games and memories and all that is college football on any given Saturday in October. 
With that being said, Clemson won this weekend in dramatic fashion against an upstart NC State team that was more than a two-touchdown underdog. None the less, the visiting recruit list was full of 2018 and 2019 prospects from all over the recruiting radar. 
There was a notable contingent from Grayson, GA and Florida's IMG Academy both on hand along with a huge list of invited prospects.  We got in touch with a few of the visitors to gauge their individual thoughts and reviews on the game and their visits, and you can read what they had to say below in the body of this week's Radar. 
Speaking of the Grayson guys, one huge absentee was Owen Pappoe. The soon to be named 5-star LB was taking his learner's permit driving test and did not make it to Clemson. We received this update from the Grayson staff, so we can confirm it. 
Also, we have some FNL updates from this past Friday's performances by Clemson commits and prospects with the results from their games, info and intel, including their individual stats.  
With much of this 2017 class already solidified and in the bank, the Tigers still have those few targets out there they really covet with the likes of Drew Singleton and Trey Smith alone and no less than 3 safeties vying for that final DB spot between Xavier McKinney, Markquese Bell and C.J. Avery, who are all still on the radar.  The word I am hearing is that Bell may be over-sign worthy and listed as an "athlete."  Stay tuned here, as CUTigers will be here with all the scoops as always and breaking news on these recruits and lots more!
****Commits and Prospects Gallery
Some big-time prospects from both the 2018 and 2019 classes, along with a host of Clemson commits, attended this week's overtime thriller between the Wolfpack and the Tigers.  Here's our gallery of some of these top-tier recruits experiencing and enjoying Death Valley on Saturday.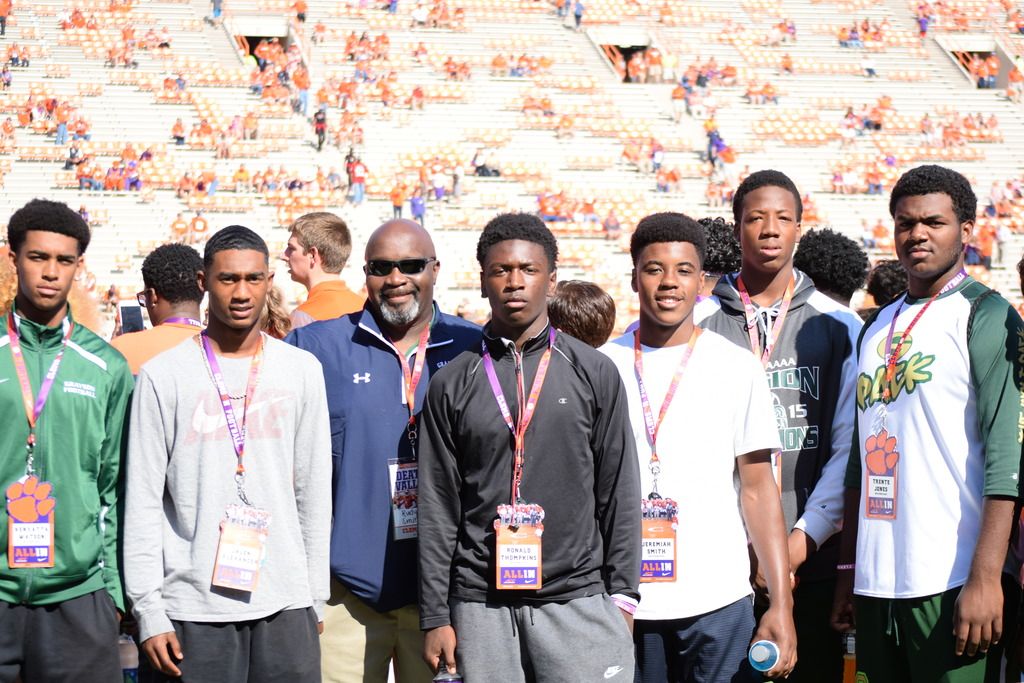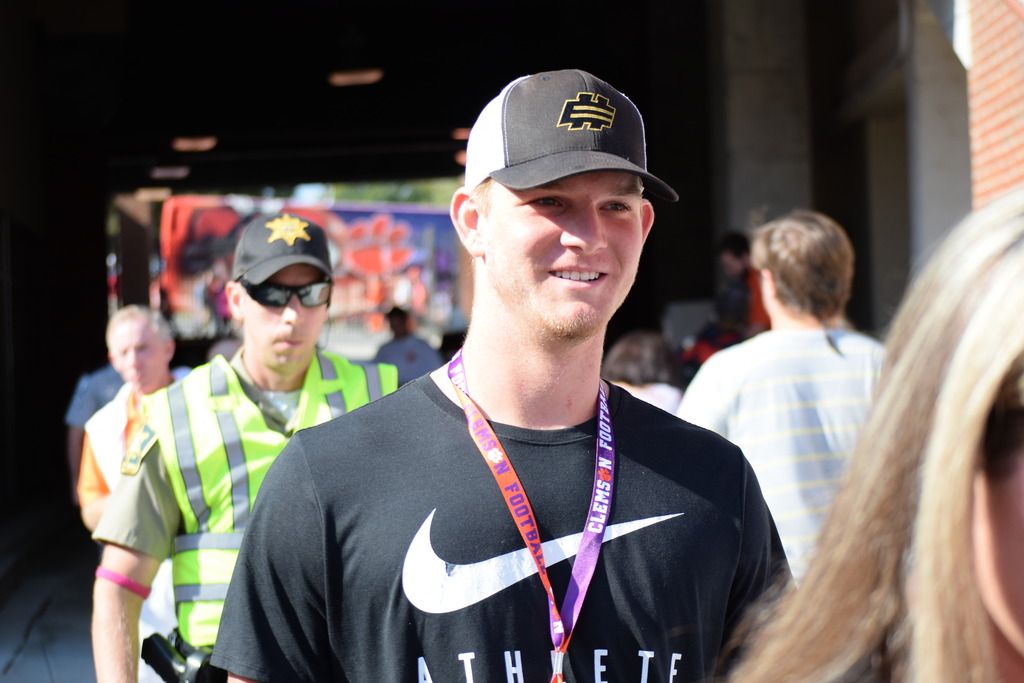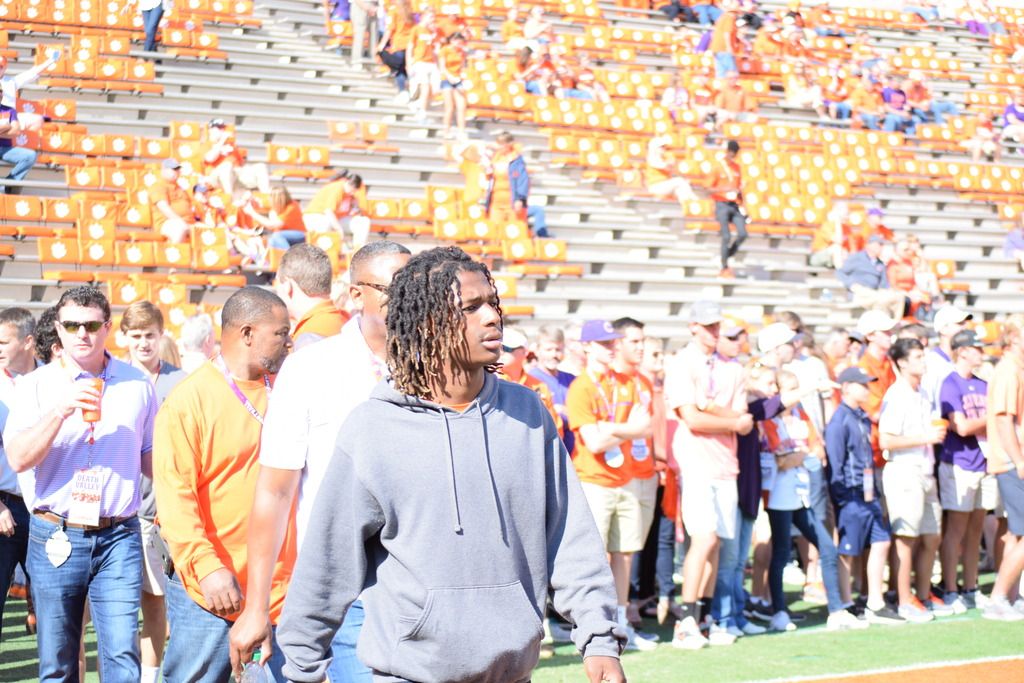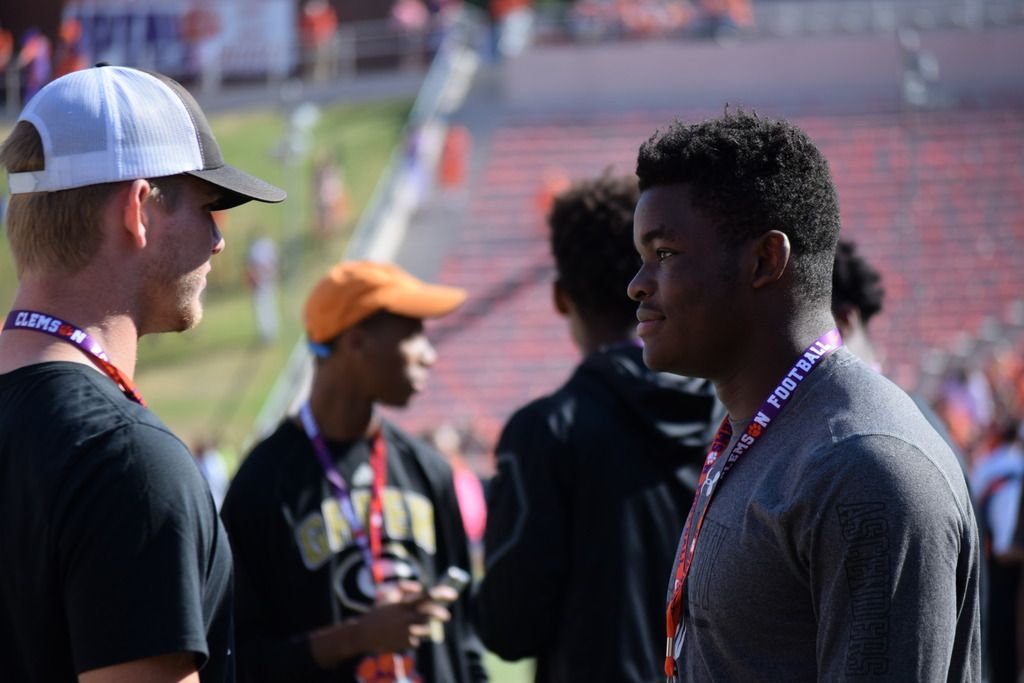 Chase Brice and 2018 LB Commit Mike Jones Jr.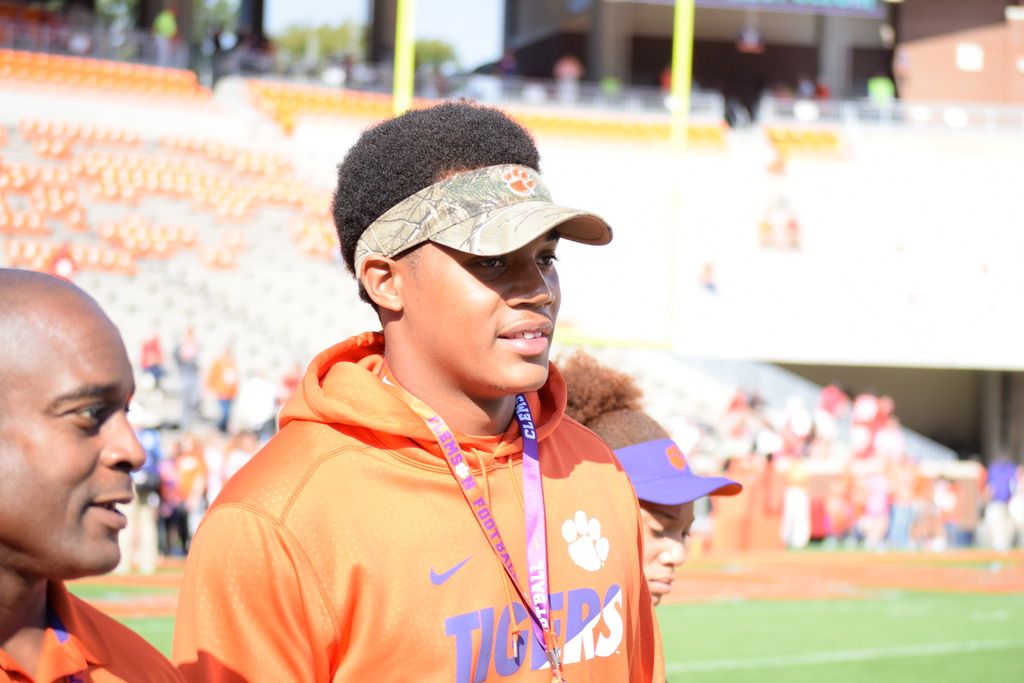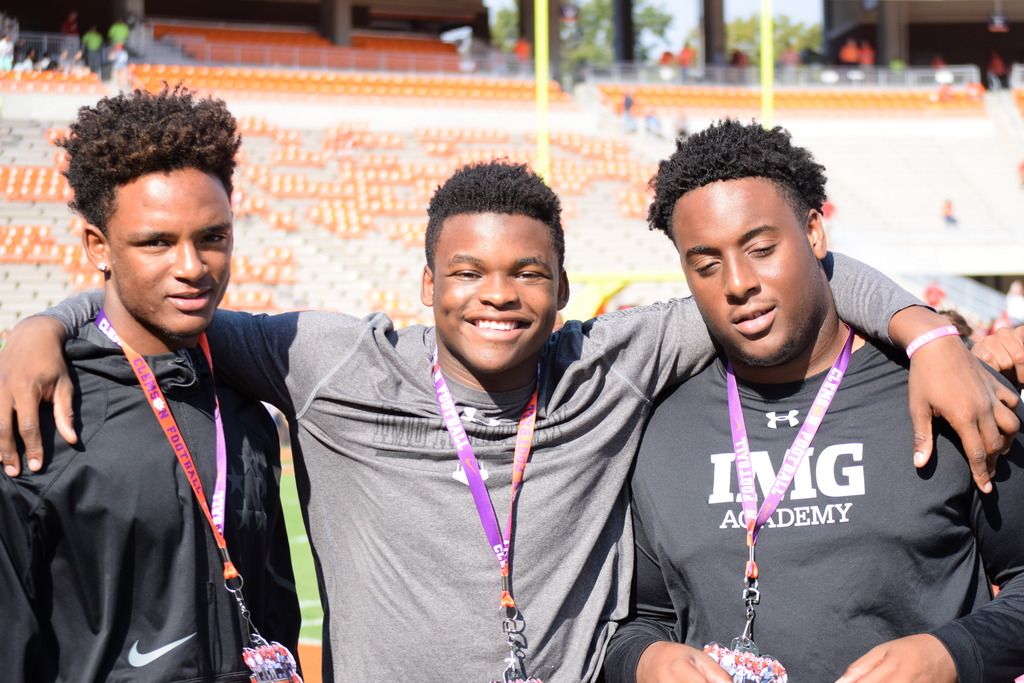 IMG Gang: Brian Hightower, Mike Jones Jr. and T.K. Chimedza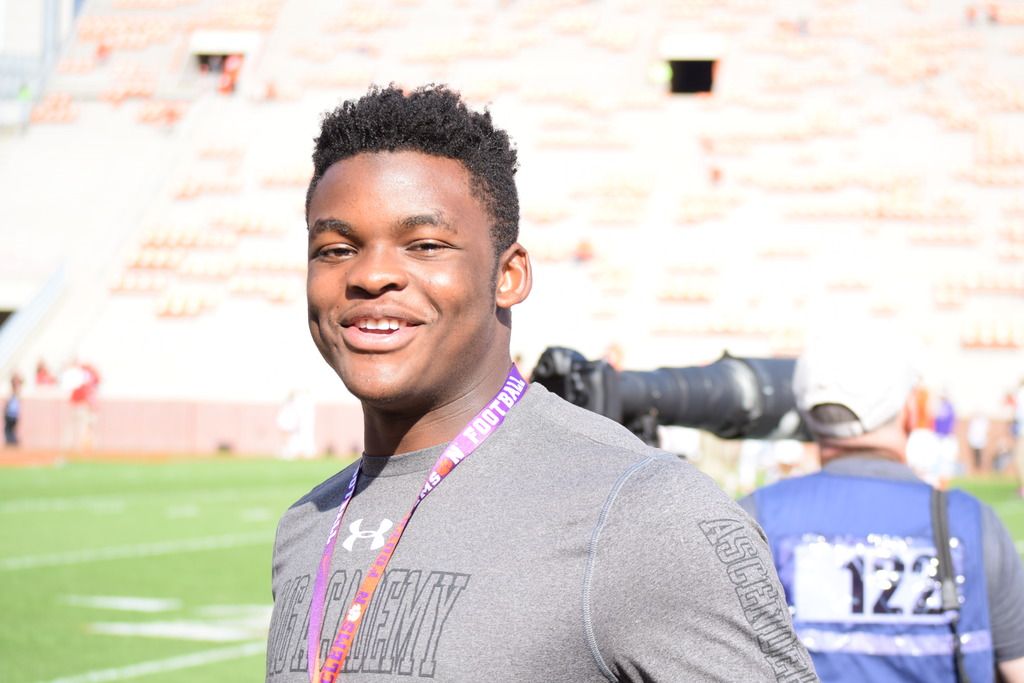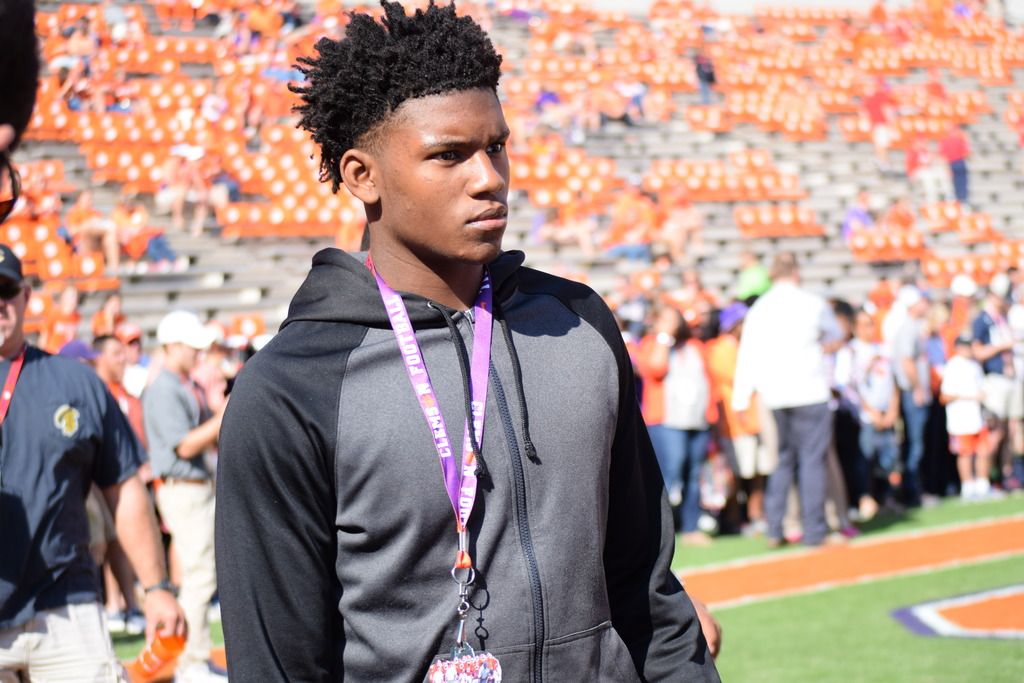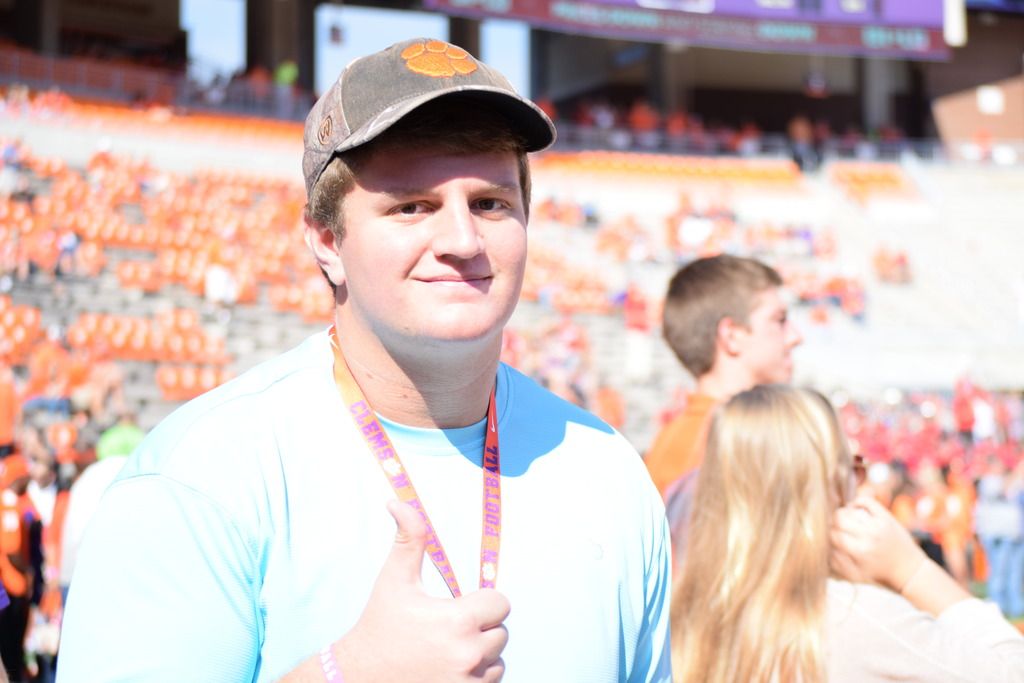 ****FNL Results from Commits and Prospects 
COMMITS: 
http://www.scout.com/player/187340-hunter-johnson
Completed 19-29 passes for 215 yards and 4 TD's in a 35-24 victory 
http://www.scout.com/player/198113-amari-rodgers
5 receptions for 139 yards and 2 TD's
http://www.scout.com/player/190570-chase-brice
 8-12 passing for 175 yards and 3 TD's
PROSPECTS:
 http://www.scout.com/player/189965-trevor-lawrence
19-31 passing for 248 yards and 3 TD's
http://www.scout.com/player/193934-zamir-white
173 yards and a TD on 23 carries
****Recruits React to Clemson vs NC State
http://www.scout.com/player/201499-jordan-williams
"Everything is great. Always awesome coming back to Death Valley. Being able to speak with the coaches was great. Just being able to catch up, and it's great seeing Chase (Brice), Justin (Foster) and Blake (Vinson). We always text in a group chat with the other commits. It's cool being able to just be on campus with them, and the game was a nail-biter, which made it much better."
http://www.scout.com/player/190078-blake-vinson
"The visit was really good. The atmosphere at Clemson is unparalleled, and I can't wait to play in that stadium one day. I had a really great time hanging with all of the other commits. They're all really good guys, and I look forward to having them as teammates."
2019 QB Prospect Xavier Malone
"This weekend the visit was very nice, and it seems like a big family every time I come there. http://www.scout.com/college/clemson/story/1650628-xavier-malone-is-on-the-radar I love the new ideas for the new facilities and things that are being put in. The game was crazy, and the environment is unbelievable. It gave me chills! Also the fan base is very intense and loves the place. From the coaches, I'm hearing about building relationships and keep coming to camps."
http://www.scout.com/player/190570-chase-brice
"Well, I was very nervous at the end of the game. I thought maybe once we settled down we'd start scoring and putting points up but too many mistakes had happened, and it kept holding them back. I feel like the kicker for NC State was confident to make it, but then again you're in Death Valley with the place going nuts. That's a lot of pressure. Luckily he missed it, and then we capitalized when it mattered the MOST! Hanging with Blake, Logan (Rudolph), Justin and Jordan was great. We all have a great feel for each other, and I think we have great chemistry in the 2017 class. We get along great, and we can't wait to get there!"
http://www.scout.com/player/208566-tyus-fields
"I thought game was exciting, and as always the crowd is always in to it!"
http://www.scout.com/player/199248-keiondre-jones
"It was fun. It was a crazy, intense game, and the coaches were just telling me how much they like me and I would fit perfect as a Tiger."
****This Week's Tweets
https://twitter.com/malone_xavier/status/787450461817372672
https://twitter.com/MattBockhorst/status/787382019114340356
https://twitter.com/ClemsonFB/status/787379540792401920
https://twitter.com/kevinswint1/status/786751120332853249
https://twitter.com/henryfam1/status/782943613982482432
https://twitter.com/simsmyles/status/782642079033757700
https://twitter.com/leslievinsonn/status/787434896574779393
null