Photo by Gary McDaniel
Clemson rolls out of the 9th game of the season with a 54-0 rout over the weekend with a small docket of visitors headlined by 2017 Peach State defensive end prospect Malik Herring.  A few Clemson 2017 commits were on hand and helped show Herring around the game day events. Chase Brice (Mr. Clemson Ambassador) was in Death Valley again along with Florida product Blake Vinson and Ohio big man Matt Bockhorst. They were all on hand to take in the Tigers' huge win and trek on to a 9-0 record. 
Arguably the most intriguing prospect from the 2018 class would be new offers Jordyn Adams, a high 3-star WR product out of Blythewood High School in the Columbia area. Jordyn's father is East Carolina Defensive Line Coach Deke Adams, formerly a South Carolina coach of the same position.  Adams was given the Orange Carpet treatment and seemed to enjoy himself. 
Adams was not alone representing the 2018 class. He was joined on campus by nearby 4-star DT Stephon Wynn of TL Hanna. The Clemson legacy was with his father, the former Clemson tight end, also in attendance.  And another new offer in the 2018 class, Georgia product Brenton Cox, was on hand after recently receiving the Clemson offer just last weekend. He made the trek over to Tiger Town while the offer was still hot off the staff's big board. 
****Commits and Prospects React to the Clemson Win
With the Tigers' big win over ACC Atlantic foe Syracuse, we reached out to a few of the current commits in the 2017 class that were in attendance to gauge their reactions to the game and what they experienced on campus Saturday, as Clemson dismantled the Orange from Syracuse. Comments from 2017 commits Chase Brice, Matt Bockhorst and Blake Vinson are below, along with that of prospect Jalil Irvin.
http://www.scout.com/college/clemson/player/209299-jalil-irvin
"Clemson was great. Definitely will want to go back. I talked to Coach Hobby, and he said they will be needing offensive linemen and that I need to come down for a camp to work with Coach Caldwell."
http://www.scout.com/college/clemson/player/190570-chase-brice
"The game was great! Clemson played very well, like we knew they would. Yeah, we were all hanging out with Malik (Herring). He's a guy that we want to get on board because we know how talented he is. I think we gave him an ear full!"
http://www.scout.com/college/clemson/player/190078-blake-vinson
"I thought the game was a good one. They needed a blowout like that. We didn't talk about much, just hung out and caught up."
http://www.scout.com/college/clemson/player/193621-matt-bockhorst
"It was definitely a good feeling to finally have a stress-free game. It was really cool to see the guys start fast and take care of business early. It's always good to get down there and build relationships with the other commits, so we always have a good time. As many people know, Coach Caldwell is an absolute riot, and yesterday he was just in stitches when he found out I Uber'd over to the stadium from my brother's game at Furman. I'm not sure what was so funny about it, but you gotta love Coach Caldwell. I also got to talk to Coach Swinney and President Clements after the game, and it was good to talk to those guys again. Coach Swinney said he was proud of me for going hard at rehab and in the weight room. Speaking of which, the rehab is coming along nicely. It's a long and slow process, but every day I'm inching back to my regular health. At this point in my recovery, my strength is exceptional, and I have begun to run on a treadmill which reduces my body weight to take pressure off of my knees. Within about a month, I should be able to start running regularly and once my graft is fully healed I will be able to start on functional training from the football aspect."
****Prospects and Commits Gallery
Clemson's staff invited a regional and in-state crowd of recruits and commits to this game, and the headliner of the day was high 4-star defensive end target Malik Herring of Georgia. Enjoy the photo gallery below, as we document their visit and captured commits like Tee Higgins and Amari Rodgers enjoying Saturday's game. 
http://www.scout.com/college/clemson/player/193331-malik-herring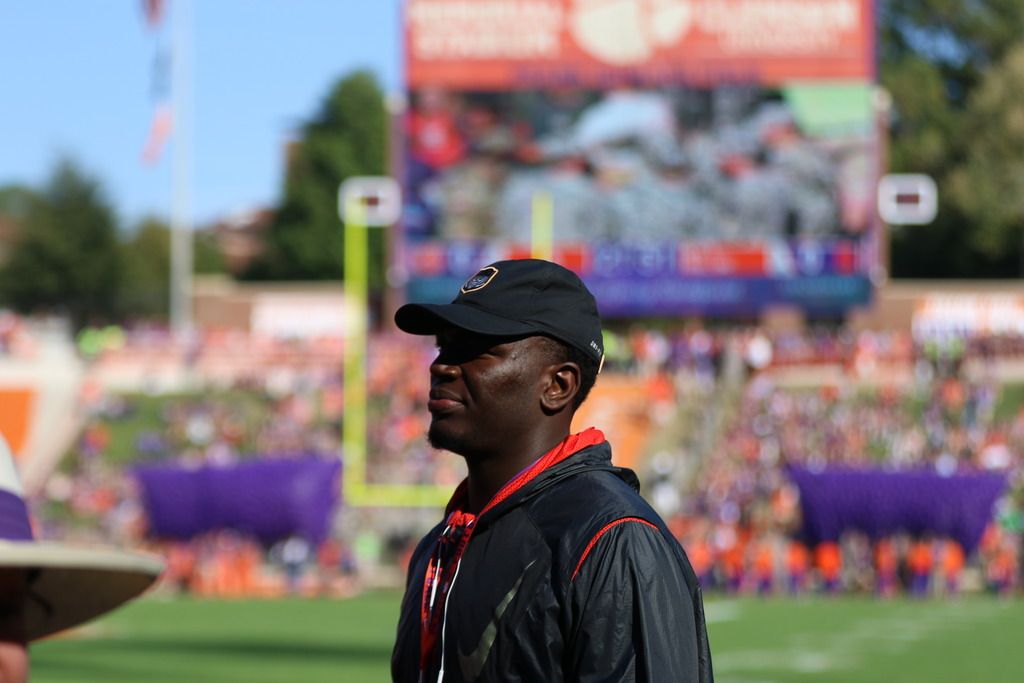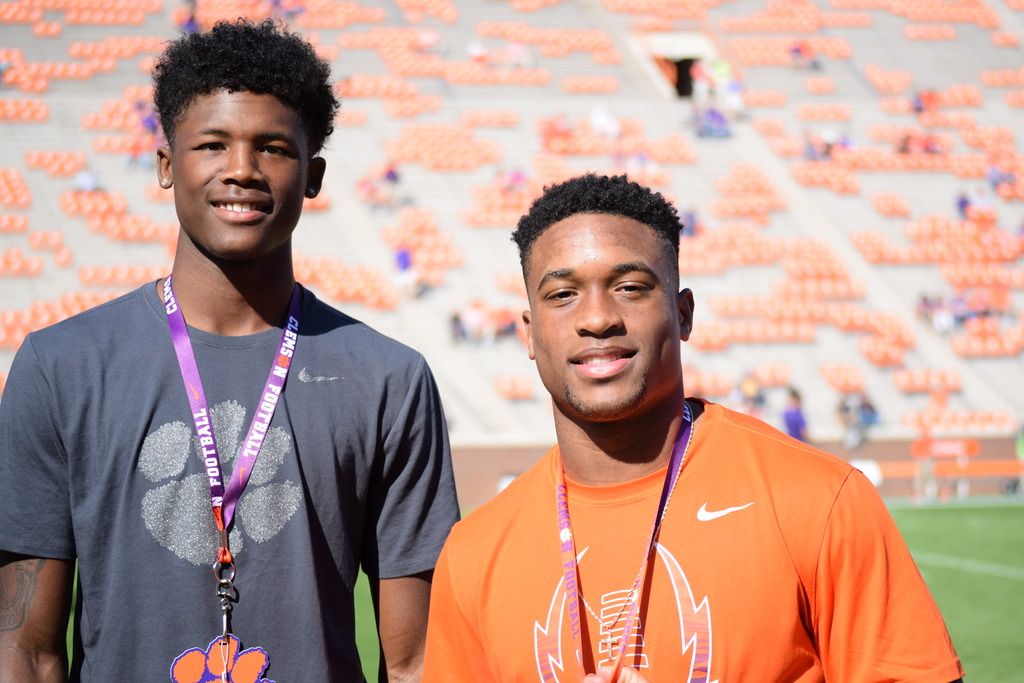 Amari Rodgers and Tee Higgins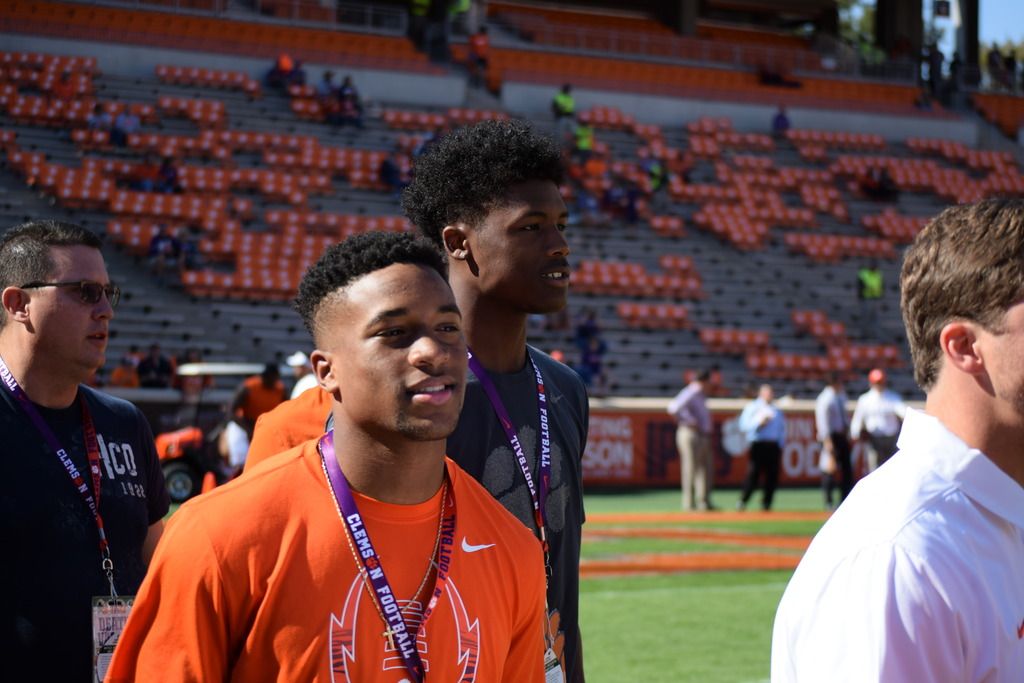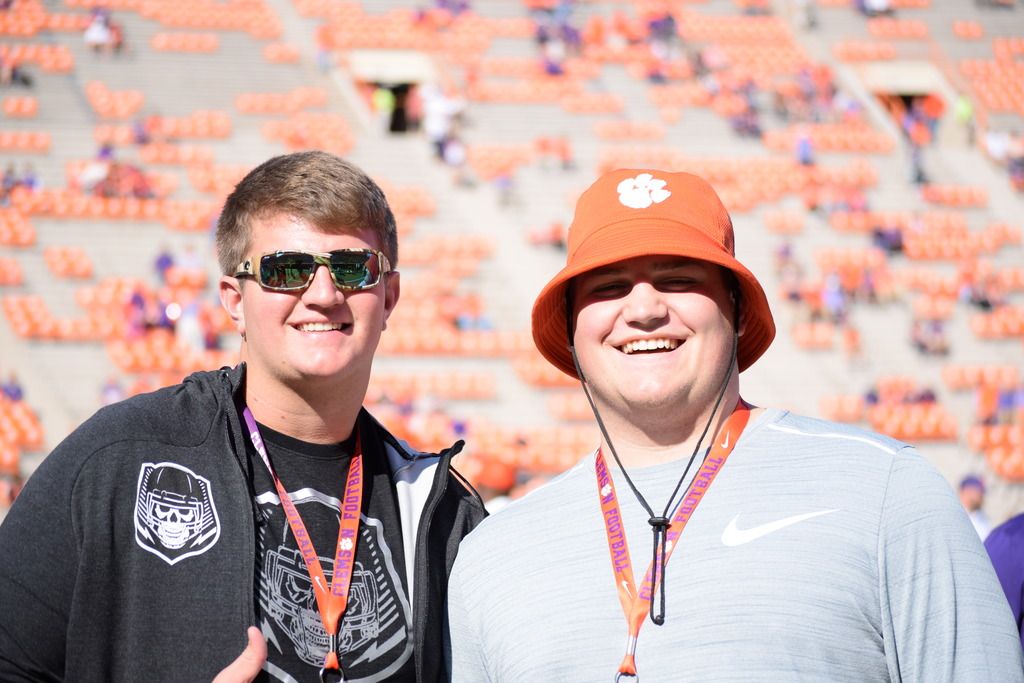 2017 OL Commits Blake Vinson and Matt Bockhorst
http://www.scout.com/college/clemson/player/209551-jordyn-adams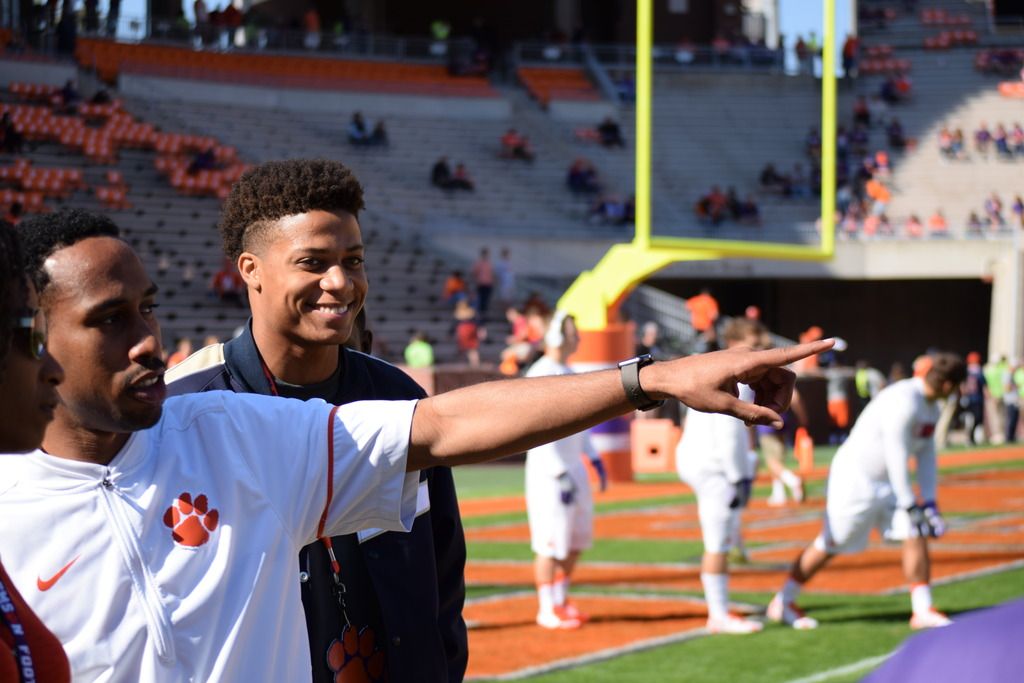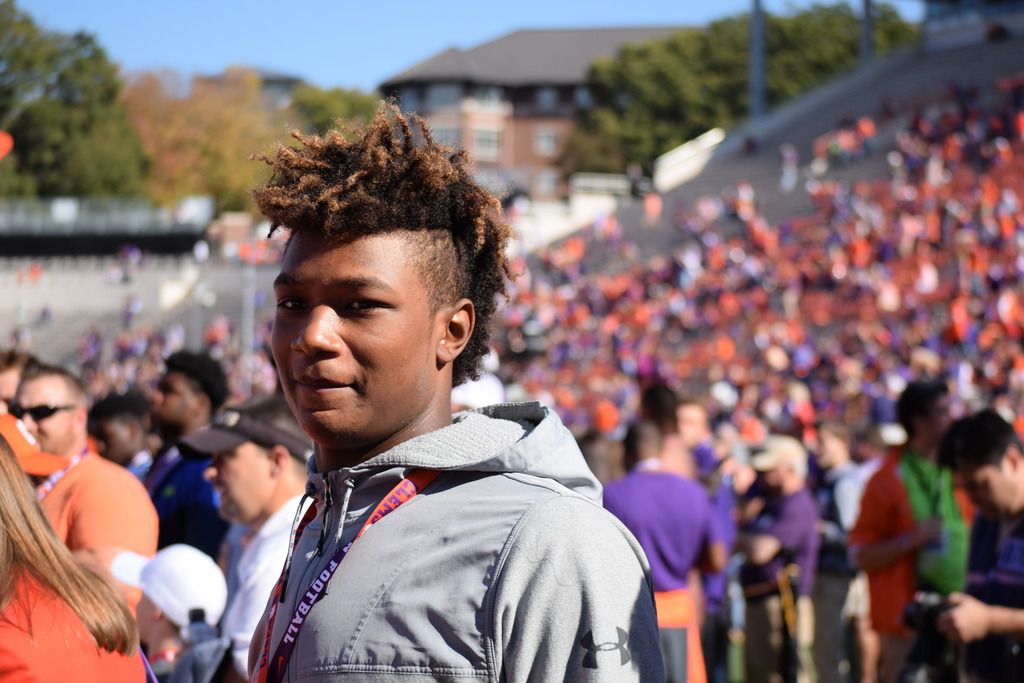 Jordan Burton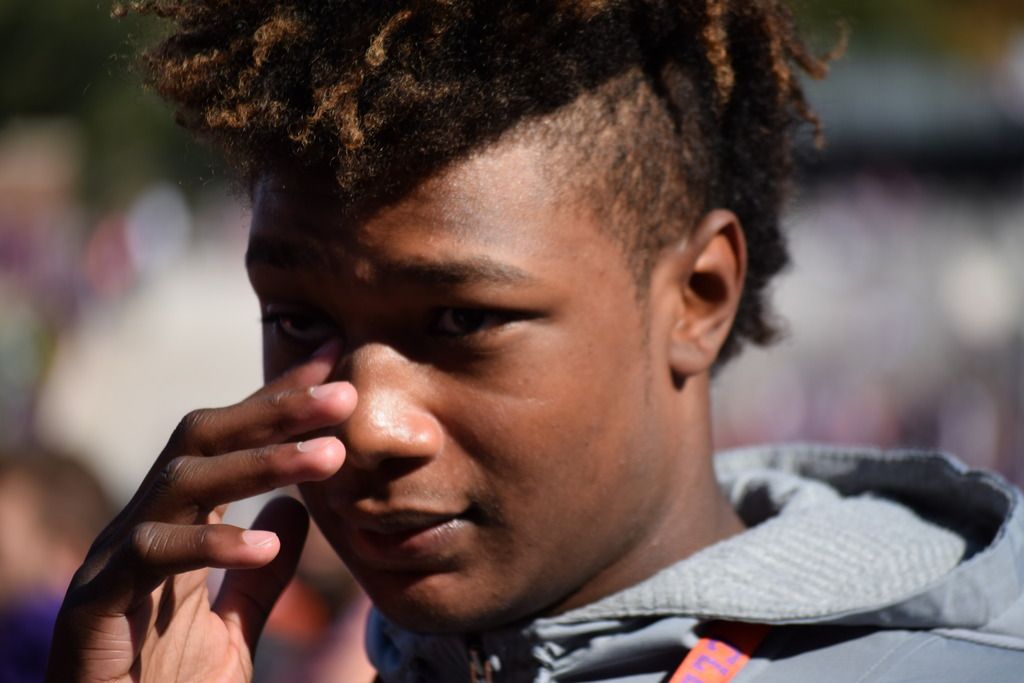 http://www.scout.com/college/clemson/player/212359-channing-tindall
http://www.scout.com/college/clemson/player/208689-brenton-cox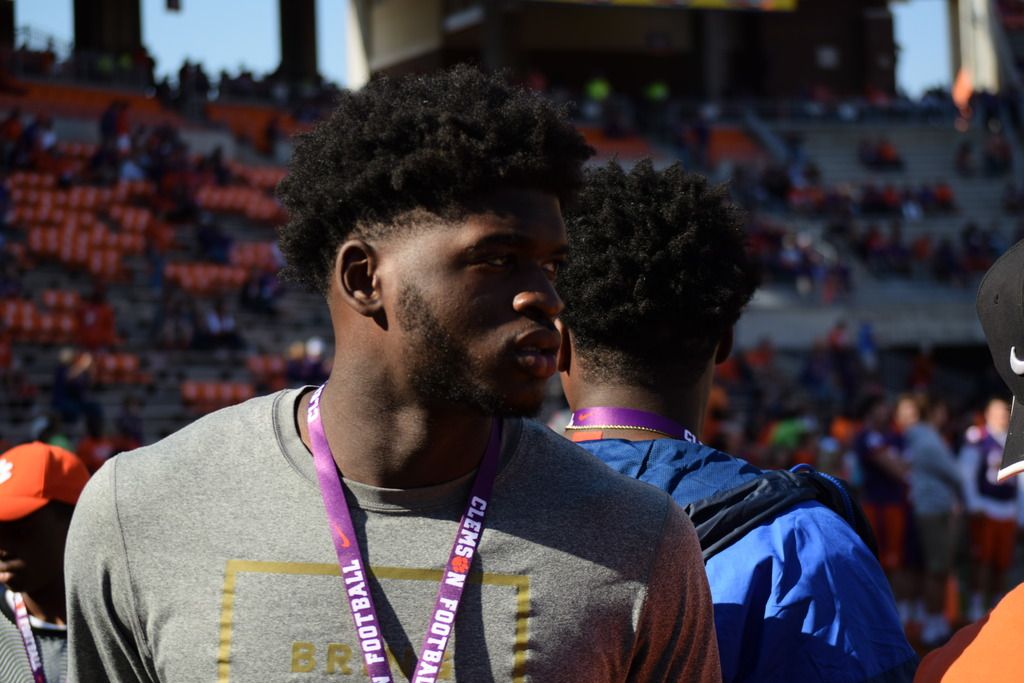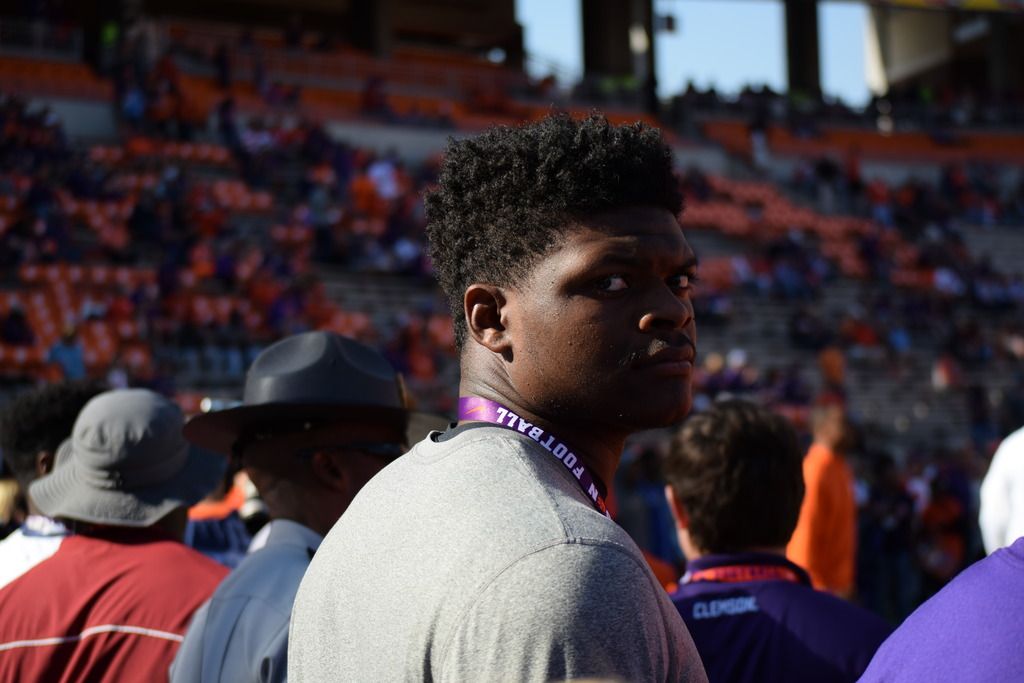 http://www.scout.com/college/clemson/player/205937-stephon-wynn
http://www.scout.com/player/210655-luke-tenuta/recruiting
http://www.scout.com/college/clemson/player/190570-chase-brice
http://www.scout.com/college/clemson/player/190078-blake-vinson
ESPN National Recruiting Director Tom Luginbill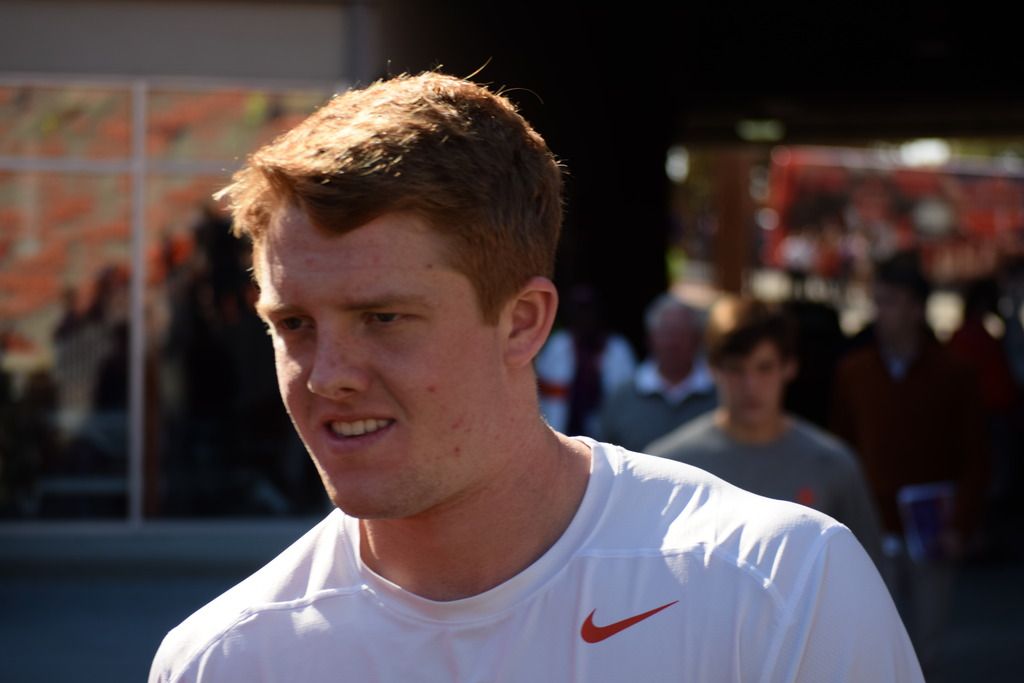 http://www.scout.com/college/clemson/player/200640-jake-venables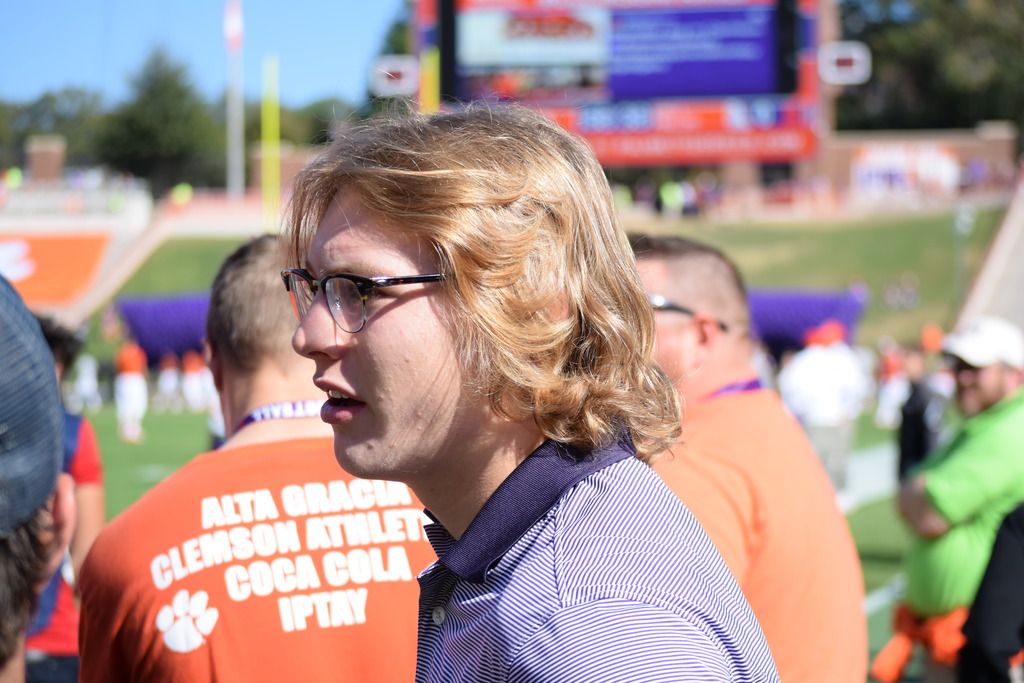 http://www.scout.com/college/clemson/player/201785-ben-batson
http://www.scout.com/college/clemson/player/208566-tyus-fields
http://www.scout.com/college/clemson/player/209299-jalil-irvin
http://www.scout.com/college/clemson/player/208934-andrew-tuazama
Photo by Gary McDaniel
http://www.scout.com/player/199366-will-mallory
Photo by Gary McDaniel
****This Week's Tweets
https://twitter.com/teehiggins5/status/794892972399742976
https://twitter.com/ClemsonFB/status/795057088309432320
https://twitter.com/ClemsonEditz_/status/794996680009678848
https://twitter.com/Parker_Kirkmyer/status/79544617210628915
https://twitter.com/Tmiles_52/status/795716245429616640
https://twitter.com/SportsCenter/status/795036001622249472
https://twitter.com/ClemsonFB/status/795036749344935936
https://twitter.com/SBNation/status/794999730480758784
https://twitter.com/ClemsonFB/status/795384889872961536
https://twitter.com/MattBockhorst/status/794747611274153984
null