After a heart-breaking last-second defeat to an upset-minded Pitt team, the Tigers now look forward to Wake Forest and the chance to seal the Atlantic Division. However, on Saturday the staff and Clemson hosted a very good list of prospects, and they witnessed the Tigers' first home loss in 22 contests.  We have a gallery of the prospects and commits that attended the game. 
Of the current commit list, the headliner for the day had to be Cordarrian Richardson, who was making his first trip to Death Valley this season. Also in attendance Saturday from the 2017 class were Blake Vinson, Matt Bockhorst, Logan Rudolph, Amari Rodgers and Baylon Spector.  
Photo by Gary McDaniel
Clemson RB Commit Cordarrian Richardson
Clemson also hosted a few high-valued targets in the 2017 and 2018 classes, including big-time 2017 defensive back prospect Xavier McKinney, who was in attendance for his Clemson official visit . Joining McKinney on officials were 2017 Clemson commits Baylon Spector and Blake Vinson, all three stayed late into the night and were hosted by the staff in the West Zone after the heartbreaking loss to the Panthers.  Word is they hung out and watched a few of the other top-5 games in the West Zone late into the night. 
A list of 2018 and 2019 prospects that included in-state stud DT Josh Belk, along with up-and-coming safety prospect Israel Mukuamu out of Berkley, SC, where former Daniel High School coach Randy Robinson now resides as head man. Another very intriguing prospect was Kameron McCray, also a Berkley product. He's a prospect with a huge frame--one Coach Dabo Swinney personally pegged for a visit after seeing him perform earlier in the season when attending his two sons' Daniel games. 
And from out of the state, 2018 LB Eriq Gilyard from Jacksonville, FL attends Trinity Christian Academy, the same school that produced former Clemson and NFL running back Jamie Harper. He really garnered a lot of attention from staff members during his visit on Saturday. Galyard is a very thick kid, and we can see this one moving into a priority offer if Eriq returns for Clemson's camp next year. 
And finally, there is a new 2018 RB to keep a serious eye on. Georgia product Lyn-J Dixon is more than likely the next 2018 RB expected to receive a Clemson offer, and we can confirm he was given the preferential Orange Carpet treatment throughout the pre-game. 
****McKinney's Official Visit to Clemson
Photo by Gary McDaniel
Photo by Gary McDaniel
Clemson DB Prospect Xavier McKinney 
McKinney, who is still expected to take official visits to Alabama and Florida, has been regarded as a Clemson lean at times during his recruitment.  Since his de-commitent from Bama earlier in the season, the Tigers have stood at the front door of McKinney's recruitment. As of today, it's status quo, with visits to the aforementioned schools still to be taken and in-home visits from coaches to follow.  McKinney is an early enrollee, and he will announce on January 2nd during the Under Armour All-Star game. Stay tuned, as Xavier is at the top of the Clemson DB wish list and is a teammate of current Clemson commit LeAnthony Williams at Roswell High School in metro Atlanta.
http://www.scout.com/player/201976-xavier-mckinney
****Visitor Gallery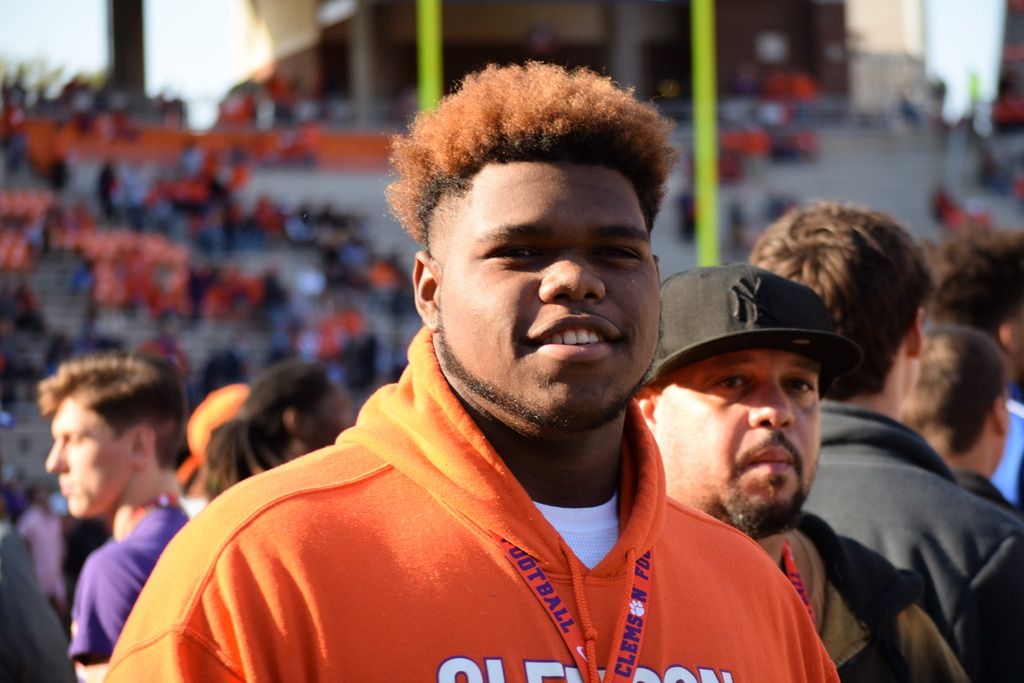 http://www.scout.com/player/198629-josh-belk
Clemson 2017 OL Commits DeHond, Vinson and Bockhorst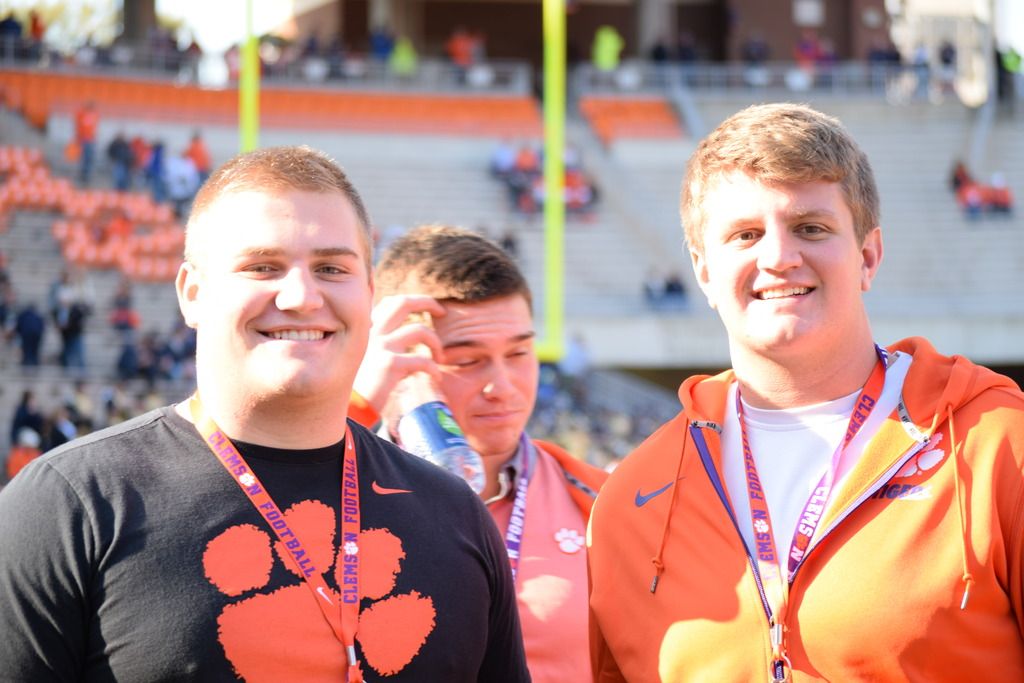 http://www.scout.com/player/193621-matt-bockhorst
http://www.scout.com/player/190078-blake-vinson
http://www.scout.com/player/189555-noah-dehond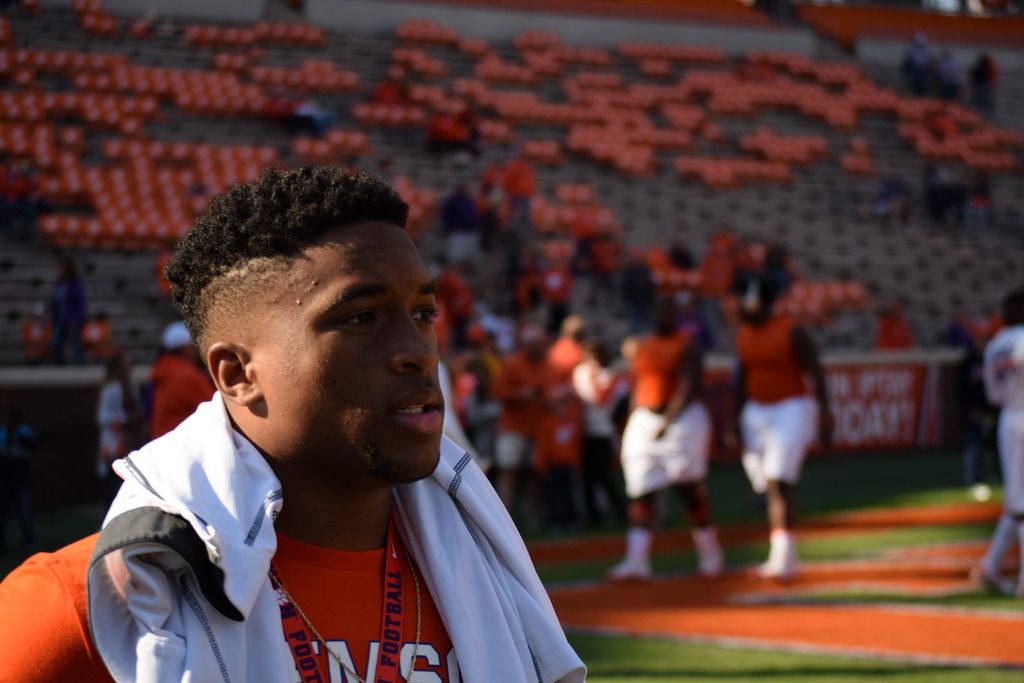 http://www.scout.com/player/198113-amari-rodgers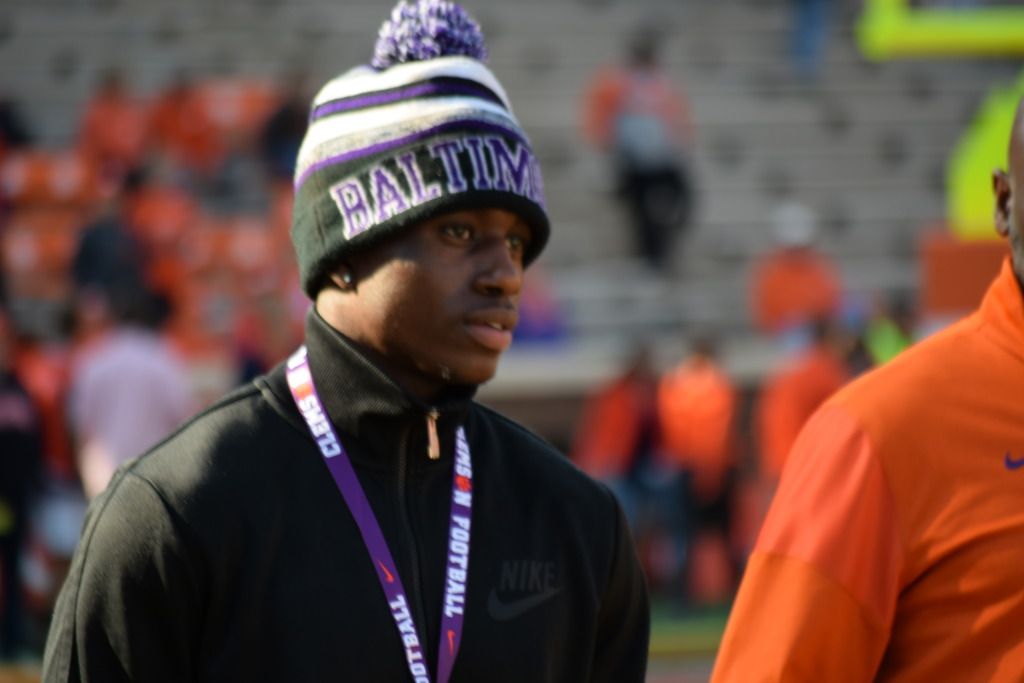 http://www.scout.com/player/201948-lyn-j-dixon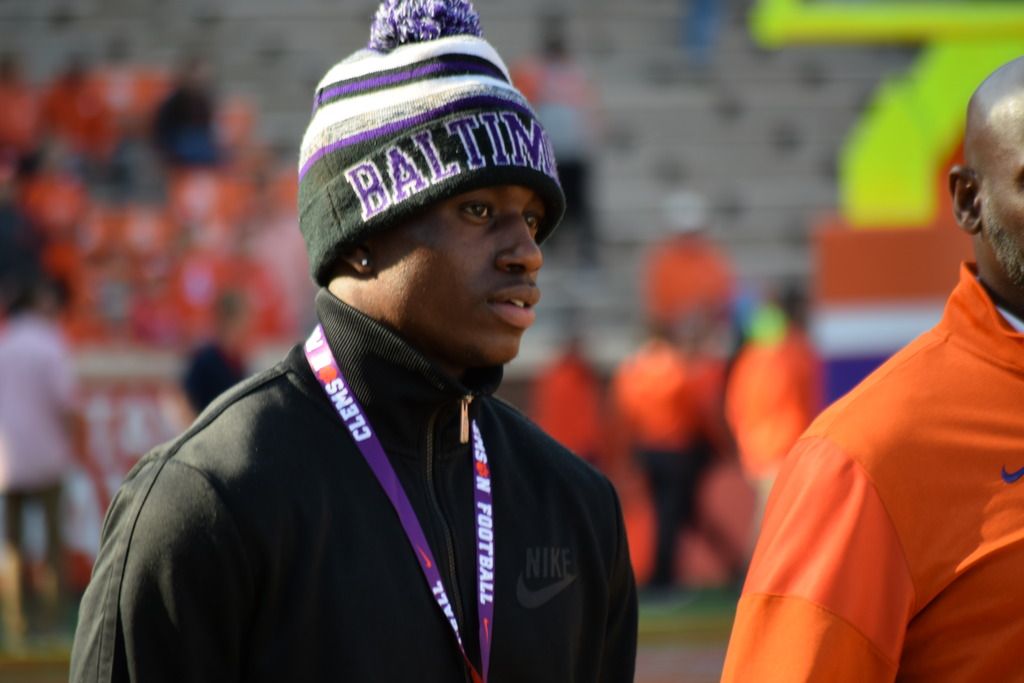 http://www.scout.com/player/199651-logan-rudolph
http://www.scout.com/player/211599-taylor-upshaw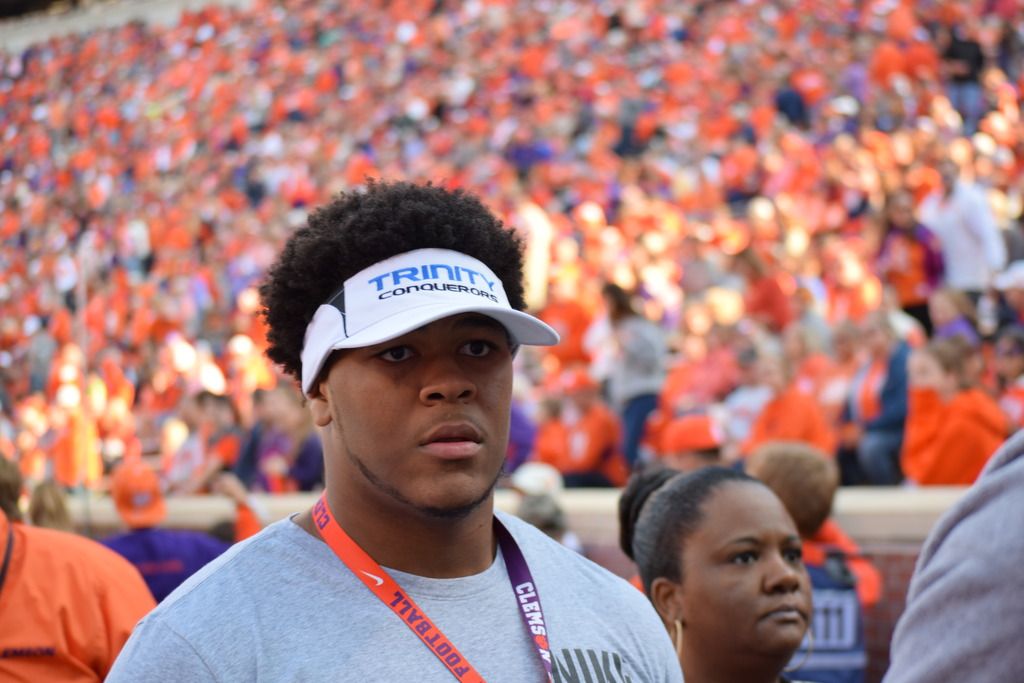 http://www.scout.com/player/203810-deon-pate/recruiting

Jacksonville, FL (Trinity Christian Academy) LB Eriq Gillard and DE Deon Pate
http://www.scout.com/college/clemson/player/196537-eriq-gilyard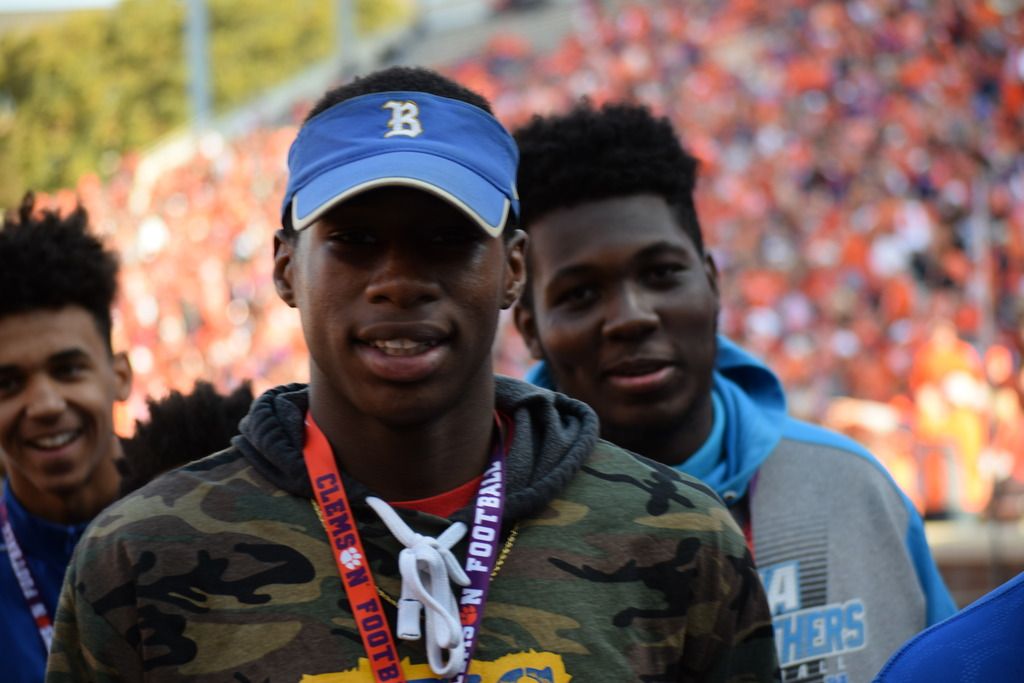 http://www.scout.com/college/clemson/player/210634-israel-mukuamu
http://www.scout.com/college/clemson/player/199097-baylon-spector
2018 OL Kameron McCray, Berkely, SC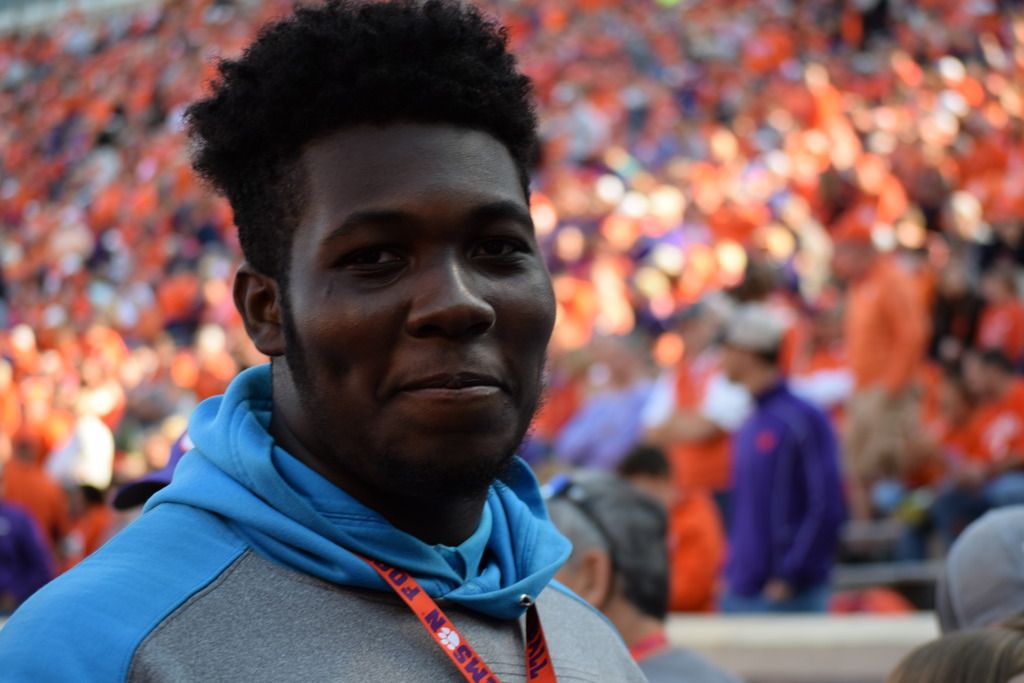 ****This Week's Tweets
https://twitter.com/jenkins6404/status/794740971883917312
https://twitter.com/TGOORE2/status/796843980575178752
https://twitter.com/camden_wise/status/795084526850633730
https://twitter.com/JoshLifson/status/795082248160768000
https://twitter.com/ClemsonFB/status/798213574837542912
https://twitter.com/ClemsonFB/status/797517882947158016
https://twitter.com/901_Yoshi/status/797082805083770881
https://twitter.com/arodgers_3/status/797951650522464256
https://twitter.com/NDeHond/status/797581809953415168
https://twitter.com/fuOline/status/797843361180844033