It sounds silly to say Doucet has been stuck in anyone's shadow, but the ones cast by Dwayne Bowe and Craig Davios over the past three years were quite large.
Today, Doucet opened his final Fall Camp as an
LSU
Tiger. This time around Doucet says it's his time to be the leader of the pack.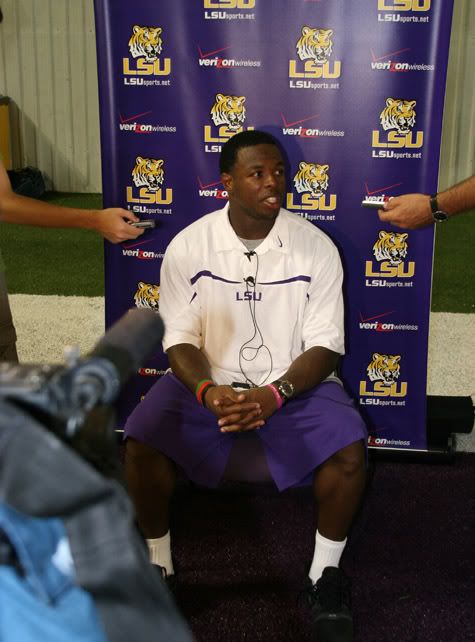 (Photo by Matt Deville)