The three fall scrimmages allowed the Cajun defensive staff to evaluate the play of some under classmen and athletes that played vital roles during the 2007 season. Clearly some changes were needed and there are few surprises on the depth chart, but only if you haven't played close attention of the scrimmages and practices this fall.
The Cajuns will start four new starters on the defensive line this season and one would wonder how this would mean improvement over last year's group? The answer is simply that this group is probably more talented physically, but does have the starting experience.
At the DE position, the Cajuns will replace two starters with junior
Hall Davis
(6-5,263) and sophomore
Terrell Richardson
(6-5,250), both had outstanding falls. Sophomore
Jeremy Cook
(6-5, 240) and junior
Chris Lanaux
(6-2,244) will back both starters. Red shirt freshmen
Nate Douglas
(6-3,254) and
Kyle Cox
(6-4,240) will add much needed depth to the defensive end position.
At the defensive tackle position, last year's starter
LaQuincy Williams
could not stay healthy during the fall and lost out to talented sophomore
Jermaine Rogers
(6-4,288). Rogers showed great improvement during the fall and just played to well for Williams to overcome time missed because of his injury. Senior
Lanier Coleman
(6-3,299) will man the other tackle spot, opposite of Rogers. Williams (6-3, 285) will back up Rogers and senior
Seth Adams
(6-4,295) will back up Coleman. Sophomore
Sharrick Moore
(6-2,270) and talented true freshman
Derreck Dean
(5-11,290) will add depth at the tackle position.
All three starters return at the linebacker position, which is considered the strongest unit on the defense. Senior SLB
Antwyne Zanders
(6-0,230), a member of the preseason All-Sun Belt Team led the team with 93 tackles and fumble recoveries during the 2007 season.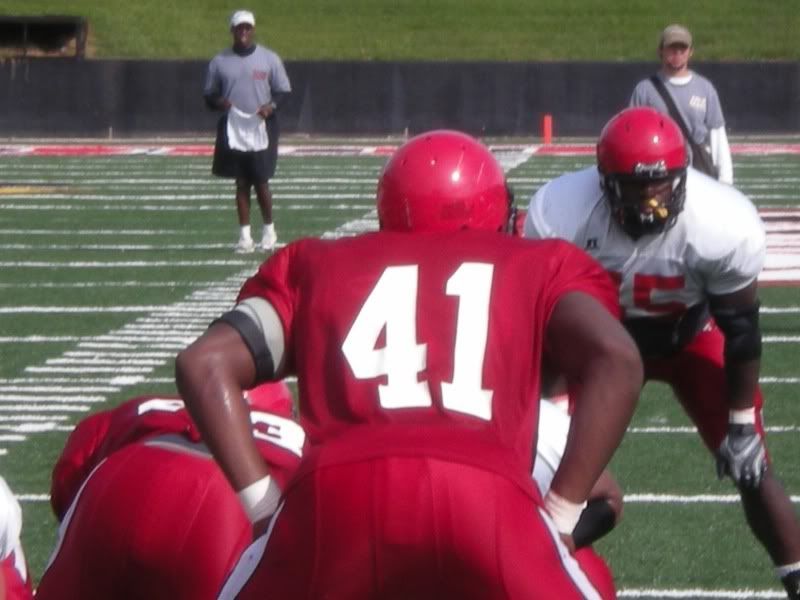 Senior Brent Burkhalter (5-11, 230) leads the team from the MLB position. Burkhalter finished the 2007 season with 65 tackles. The Baton Rouge senior suffered through injuries during last season, and faces the strong possibility on sitting out the
Southern Miss
game with a knee injury.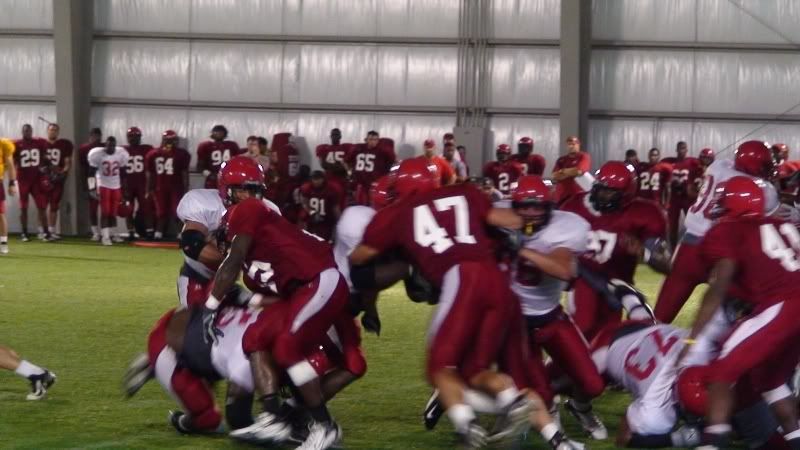 Talented freshman Grant Flemings (6-3,225) finished second on the team in 2007 with 71 tackles. Flemings covers well from the WLB position and does great in pursuit from sideline to sideline.
Upcoming freshman
Richard Brooks
(6-2,235) and sophomore
Daylon McCoy
(6-0, 210) earned the back-up spots behind Burkhalter and Zanders. Senior
Jonathan Vance
(6-2,225) and
Jezreel Washington
(5-10,210) will add depth at the linebacker position.
The secondary is another area were changes have taken place this fall. Last season, the Cajuns secondary allowed 25 touchdown passes on the season. Three of four starters are gone from a year ago, with only junior free safety Gerren Blount (5-11,185) returning. Strong safety will be manned by senior
Derik Keyes
( 5-10,205). Sophomores
Frantz Accime
(6-0,190),
Maurice Rolle
(6-3,190) and junior
Phillip Nevels
(5-10, 200) adding depth at the safety position.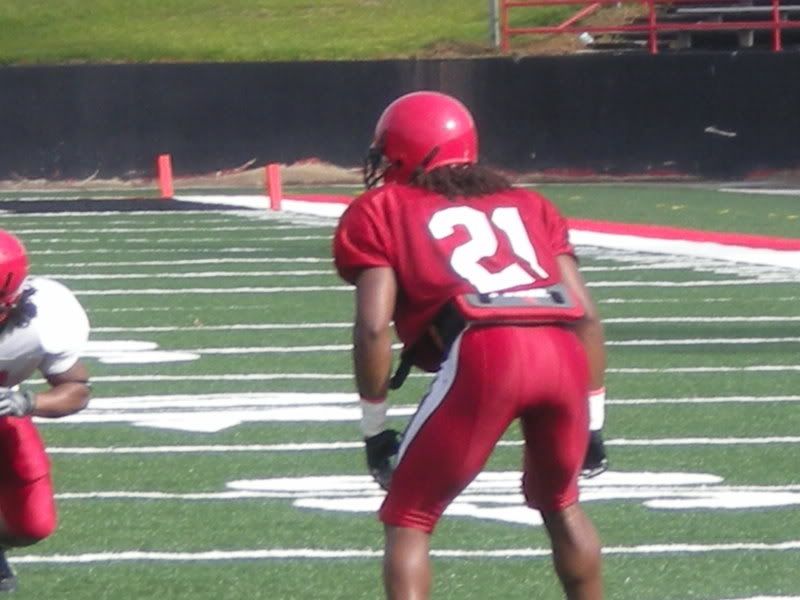 The cornerback position returns some talent, but it was often inconsistent last season. Sophomore
Orkeys Auriene
(5-10,170) started several games as a true freshman, finishing second among cornerbacks in tackles. Freshman
Dwight Bentley
(5-11,170) showed very good coverage skills during the spring and continues to impress during the fall.
Seniors
Justin Branden
(6-1,195) and
Scooter Rogers
(6-2,205) have battled each other during the fall, with Rogers getting the slight edge going into the season opener. Rogers was action in all 12 games, starting five in 2007. Branden played in hand full of games last season, including some special teams.
Hard hitting
Junior Jean
(6-0,180) will garner some playing time as a back-up and in nickel or dime packages.
Defensive Depth Chart
Pos. No. Player Class Ht. Wt.
DE 93 Hall Davis Jr. 6-6 262
96 Chris Lanaux or Jr. 6-2 244
58 Nate Douglas Fr.-RS 6-3 252
DE 97 Terrell Richardson So. 6-6 252
50 Jeremy Cook or So. 6-5 250
65 Kyle Cox Fr.-RS 6-4 240
DT 98 Lanier Coleman Sr. 6-5 296
99 Seth Adams Sr. 6-4 297
90 Derreck Dean Fr.-HS 5-11 295
DT 94 Jermaine Rogers So. 6-5 288
95 LaQuincy Williams Jr. 6-3 299
91 Sharrick Moore So. 6-2 270
LB 47 Grant Fleming So. 6-3 232
53 Jezreel Washington Jr. 5-10 210
LB 43 Brenton Burkhalter Sr. 6-0 235
56 Richard Brooks Fr.-RS 6-2 235
LB 41 Antwyne Zanders Sr. 6-2 220
4 Daylon McCoy So. 6-0 215
29 Jonathon Vance Sr. 6-2 224
SS 20 Derik Keyes Sr. 5-10 205
25 Frantz Accime or So. 6-0 190
24 Phillip Nevels Jr. 5-10 200

FS 30 Gerren Blount Jr. 5-11 185
36 Maurice Rolle So. 6-4 190

LCB 22 Dwight Bentley Fr.-JC 5-10 170
2 Orkeys Auriene So. 5-10 170
23 Junior Jean Jr. 6-0 180

RCB 13 Scooter Rogers Sr. 6-2 210
3 Justin Branden Sr. 6-1 195