The Cajuns will entertain a small group of prospects from around the state Saturday. As of the time of this article, the Cajun Redzone was able to verify a handful of the prospects to visit Cajun Field.
"Heading the list is Mamou High super back
Robert Walker
. The 5-7, 185-pound jitter bug is coming off his second 400 yard rushing game of the 2008 season. Friday night against Pine Praire High, Walker rushed for 456 yards on 30 carries and 8 td's. Robert also had one reception for 25 yards in the game. Robert Walker currently has offers from
Louisiana
,
North Carolina
and McNeese State. Walker has now rushed for1576 yards on a 147 carries and 22 td's.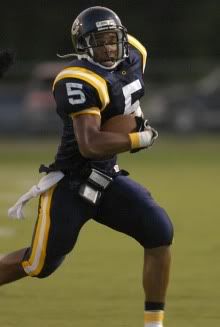 Joining Walker this weekend will be Carencro super athlete
Ricky Johnson
. The 5-11, 185-pound Johnson is Carencro High's main threat on the offensive side of the ball. Johnson rushed for 1,296 yards, passed for 400 yards and totaled over 300 yards receiving in 2007 during his junior campaign. Johnson had a tough game Thursday night against district rival New Iberia High, rushing for 44 yards on 11 carries and tossed a 21-yard touchdown pass to teammate Javonnas Domingue. Johnson is currently committed to
Arkansas
, but the Cajuns have offered and are still interested.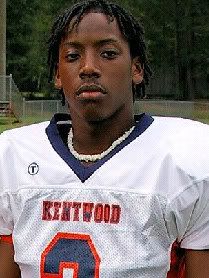 The Cajuns are also scheduled to entertain several Kentwood High athletes in CB/RB
Tevin Goggins
and athlete
Romell Thomas
. The 5-9, 165-pound Goggins is the more heralded of the two athletes, coming off an All-District 7-1A season in 2007. Goggins recently rushed 127 yards and one touchdown against district rival Christian Life. The Cajuns are recruiting the speedy Goggins at cornerback. Tevin Goggins visited
ULM
several weeks back when the Warhawks hosted the Cajuns.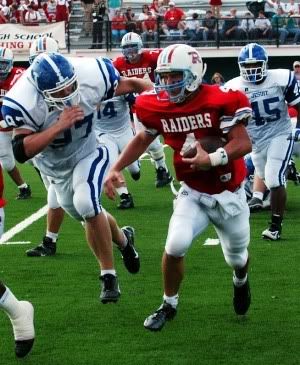 Two Jesuit prospects, DT
Shane Delery
and OL Kyle Huber are also scheduled to make the trip to Lafayette. The 6-4, 255-pound Delery is committed to
Tulane
, but had offers from
South Alabama
, ULM and Nichols State. He made unofficial visits to Tulane,
LSU
,
Auburn
and
SMU
this summer. Delery is rated No. 109 nationally among defensive tackle prospects by Scout.com and is coming off an All-District junior season with 85 tackles and 12 sacks.
<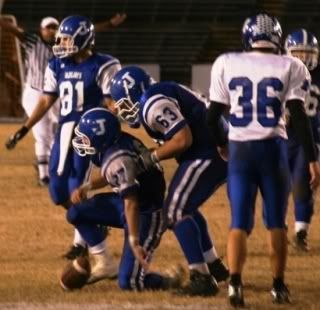 Kyle Huber
is considered a solid Division one prospect. The 6-2,290-pound senior is coming of a All-District season in 2007. Huber has interest from state schools and is holding no offers at this time.
The Cajuns may have several late arrivals for the game, but I could not confirm them at this time.