Louisiana's Ragin Cajun Baseball program confirmed three late signees to the 2010 class in junior college products
Lance Marvel (Texarkana Junior College), Trask Switzenberg (Chandler-Gilbert CC)
and
Daniel Nichols (Wabash Valley Junior Community College)
. The transfer of former
LSU
pitcher
Jordan Nicholson
was also announced by Coach Robichaux.
The Daily Advertiser reported all three signees and transfer Wednesday morning.
The Cajun RedZone confirmed all three letter-of-intents with the Cajun coaching had been received Wednesday afternoon.
Cajun RedZone insiders were informed in June that the Cajun baseball program had two confimed commitments from an outfielder and corner infielder. The Daily Advertiser had reported the early commitment of Daniel Nichols, but the Cajun RedZone was told by a member of the coaching staff that they had not received any letter-of-intents and could not comment on any commitments at that time.
The 6-3, 220,
Lance Marvel
split time between catching and playing the outfield with Texarkana Junior College. He batted .368 with seven home runs and 37 runs batted in. Marvel with give the Cajuns some versatility on the roster at catcher and at first base.
Marvel was a member of
Perfect Games
All Southeast Region Team as a high school senior in 2007. Marvel's scouting report on Perfect Game stated,"he combines speed (6.98), size and strength at a premium position; catcher. He has plenty of arm for the position and hits the ball consistently hard at the plate.
Trask Switzenberg
6-3, 205, INF, was a member of the number one ranked 2009 recruiting class for
Arizona State
, according to Collegiate Baseball. A 2008 graduate of Chandler-Gilbert Community College in Chandler, Ariz...hit .344 with 10 doubles, two triples, one home run, 17 RBI and 14 stolen bases in 2008.
Sources close to the Arizona State program confirmed Switzenberg did not make the final roster for the Sun Devils after fall ball last year and returned to Chandler-Giblert Community College for the 2009 season.

Trask Switzenberg is the son of former Sun Devil two-sport athlete Don Switzenberg. He is a physically strong athlete who is capable of playing several positions, but is projected as a corner infielder at third base for the Ragin Cajuns.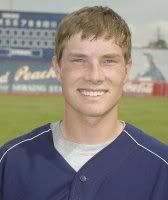 Daniel Nichols
6-1,195 ,OF from Wabash Valley community College hit .398,17 HR, 79 RBI, and 10 SB in 2009. Nichols earned All-Great Rivers Athletic Conference and All-Region 24 honors last season, helping the Warriors advance to the NJCAA Division I region tournament title game.
Nichols had been recruited by NCAA Division I schools,Creighton,
Cincinnati
, Eastern Illinois,
Indiana
, Arkansas-Little Rock and Southeast Missouri State.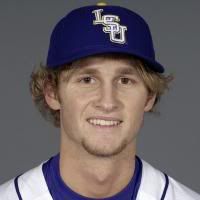 The Morning Advocate first reported in a July 1st article, that
Jordan Nicholson
did not meet academic requirements and would transfer to another program. But sources close the the LSU program told the Cajun Redzone that Nicholson Was upset with the Tiger coaching staff and requested his release to transfer after being demoted to the bench from the bullpen rotation after poor performance during the 2009 season.
The 6-1,170,
Jordan Nicholson
finished the 2009 season with a 9.64 ERA. He had 12 appearances, pitched 14 innings. He did have a 1-0 record. He gave up 27 hits (4 HRs), 16 runs, only 3 BBs with 14 SOs. Opponents batted .397 against him.
In 2008, Nicholson Made 12 relief appearances, recording no decisions with a 4.26 ERA in 12.2 innings ... posted two walks and eight strikeouts and limited opponents to a .265 batting average.
Nicholson was a highly decorated pitcher from Ruston High School ... a Class 5A first-team all-state selection in 2007 ... a member of the All-Northeast Louisiana team ... earned the All-Area Pitcher of the Year honors from the Shreveport Times ... voted the district 1-5A player of the year ... also named to the district 1-5A first-team as a pitcher ... a member of the LHSAA All-Star team ... was Ruston High School's baseball MVP ... had a 7-6 record on the mound during his senior season with a 2.49 ERA and 81 strikeouts in 70 innings ... earned Academic all-state honors with a 3.11 GPA ... as a junior, posted an 8-3 mark and a 1.88 ERA with nine walks and 58 strikeouts.