The Cajun Defensive line returns all four starters from the 2008 season and, more depth and flexibility then at any other time under the reigns of Rickey Bustle. Yet, some questions remain as to the consistency and cohesion of the unit going into the 2009 season. The Cajuns will be hard pressed to get consistent pressure from the defensive lines against the big athletic offensive lines of
Nebraska
and
LSU
. The onus will be on Defensive Coordinator Kevin Fouquier and Defensive Line coach Gerald Broussard to get the right combinations of linemen to execute the defense packages.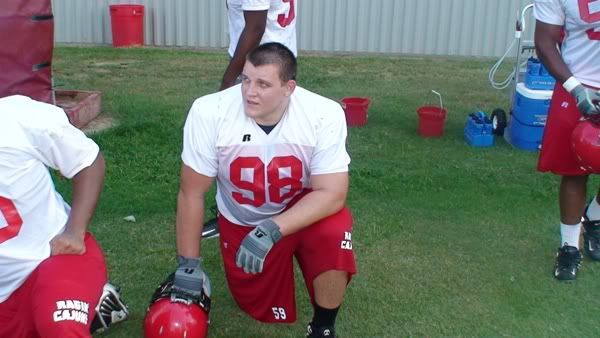 The Interior returns junior
Jermaine Rogers
and sophomore Derrick Dean as starters. In the Cajun defensive, the base four has one tech and three techs tackle positions. Rogers started at the three tech position and finished the season with 12 tackles, 1.5 tackles for loss. Rogers has progressed slowly, from more athlete to true interior lineman. The staff needs Rogers to take the next step in development and become a more complete player against the run and pass.
Derrick Dean came on as a true freshman early in camp and the staff had no choice but to get him into the rotation. While Dean is not a massive kid, he is extremely quick and strong with a low center of gravity. Some college football sources have compared Dean to former John Curtis High and current
Arizona State
NT
Jonathan English
. Both athletes have the same stature and Dean has a chance to be every bit as good as English. Dean finished the 2008 season with 15 total tackles, and the staff is counting on him to take the lessons from his freshman season and become more consistent this season.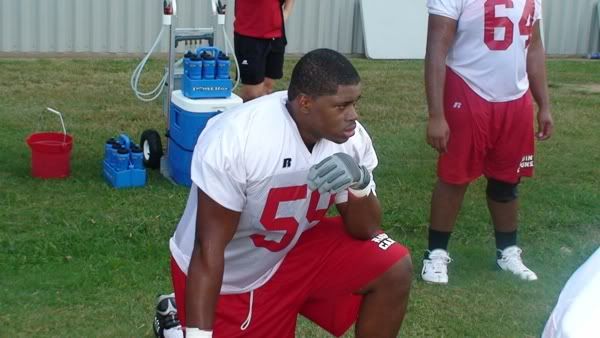 LaQuincy Williams
,
Sharrick Moore
,
Tory Day
and
Brandon McCray
will fill in behind Dean and Rogers. Senior Williams is a former starter that finished the 2008 with 12 tackles as part of the rotation. Junior Sharrick Moore is another athlete that was part of the rotation in 2008, finishing the season with 11 tackles, 1.5 for loss and .5 sacks. Moore has a quick burst off the line and has shown improvement every year. Redshirt freshman Tory Day is finally healthy and will surprise Cajun fans with his quickness and hustle. Day has been working at the one tech tackle position behind Dean and will be part of the Cajun rotation going into the season. Brandon McCray is considered the most highly touted high school recruit from the 2009 signing class. While McCray is a bit raw on technique, but there is no questioning his strength and athletic ability. At times, he has dominated other freshmen linemen with his quickness and strength. Right now he is more of a bull rusher, but he should improve with experience and work on technique.
New comers
Jordan Topp
and
Tyrell Gaddies
can move inside as well in certain defenses. For the purposes of this two part series on the defensive line, both athletes will be covered at the defensive end position.
Roster of Interior Def Line
#59 Brandon McCray- 6-4, 280 Fr-HS
#90 Derreck Dean- 5-11, 285 So-1L
#91 Sharrick Moore- 6-2, 275 Jr-2L
#92 Tory Day- 6-1, 270 Fr-Rs
#94 Jermaine Rogers- 6-5, 285 Jr-2L
#95 Laquincy Williams- 6-3, 290 Sr-3L
#99 Tyrell Gaddies- 6-2, 275 So-JC