The Ragin'Cajun football staff was looking forward to the big game against Southern this weekend for more then one reason. The staff had planned on entertaining close to 50 athletes this weekend, but as many as 30 athletes reported before the game. The list below is not complete, but is a breakdown of some names that Cajun fans have seen before in the prospect folder.
Rico Albert
- Lutcher— 6'0, 178 CB— 4.55 - Can play CB at the next level, considered in the top 50 prospects in the state by some recruiting experts.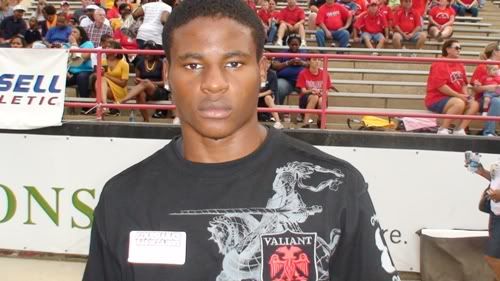 Deuce Coon
- Redemptorist—6'0, 175 Ath- 4.5 – Can play WR or CB at the next level, is great in the open field.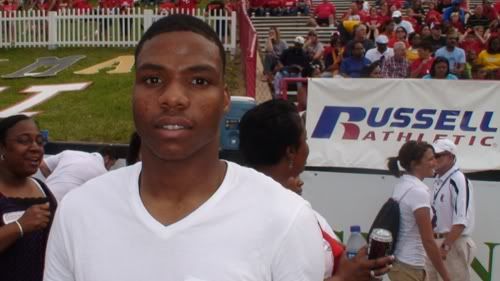 Chris Kelly
- Redemptorist- 6'2, 230 DE/OLB- 4.8- Isn't being heavily recruited, is considered a tweener but could be recruited hard if he has a good senior season.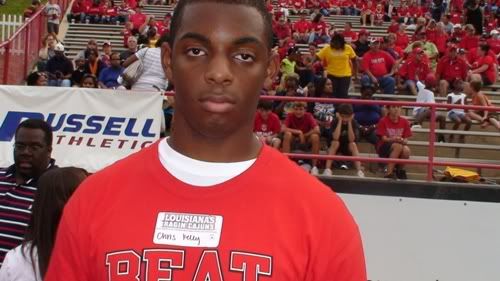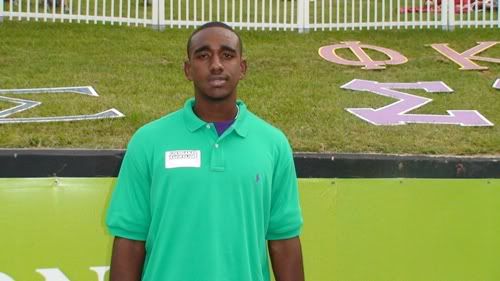 Gavin Stansbury
- Franklin- 6'3, 235 DE- 4.8- Is committed to Texas A & M, but is questionable whether he will qualify. Cajuns are still recruiting him.
Frankie Jackson
- Capitol- 5'9, 185 RB- 4.5- Rushed for over 200 yards this week in season opener. He will have to wait, the Cajuns have offered the No.1 back on their list James Gillum.
Ryan Zeller
- St.Michael- 6'4, 270 OL- 5.3- Zeller is holding 8 offers right now, 6 from bowl division programs. Zeller is one of the better linemen uncommitted in Louisiana.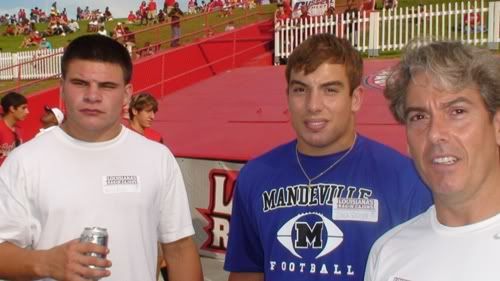 Kris Rice
- Mandeville- 5'-11, 217 OLB- 4.7- Kris transferred from Fontainebleau HS, is holding an offer from
Southern Miss
.
Zach Ferger
- Mandeville- 6'1, 220 MLB- 4.8- Zach transferred from Jesuit HS, is a solid MLB prospect but I don't know if the Cajuns are interested with Jewell Ratliff sitting out.
Tyler Duvall
- Catholic,B.R.- 6'3, 300 OL- 5.4- Duval is a solid lineman, will get more looks as the season continues.
Brad Nelson
- Catholic, B.R.- 6'2, 180 WR- 4.6 – Nelson is a tall rangy receiver, but the Cajuns have a number of athletes they like and have offered.
Jarman Clark
- Woodlawn, B.R.-5'11, 170 WR- 4.5 – One of the top performers at the Cajun summer prospect camp. Clark has good speed, but he will have to wait at this point.
Ryan Bruno
- St. Michael- 6'2, 205 OLB- 4.6- Bruno is a good athlete and student, as the as the season progresses the offers will come to him.
Nick Scelfo
- St. Michael- 6'3, 222 TE- 4.7- Scelfo is another good athlete and student out of the St. Michael program. But the Cajuns top two TE prospects are out of state.
Roland Houston
- Redemptorist- 5'11, 220 MLB- 4.8-Houston is another interesting prospect, but the Cajuns are well stocked at the MLB position with Jewell Ratliff sitting out.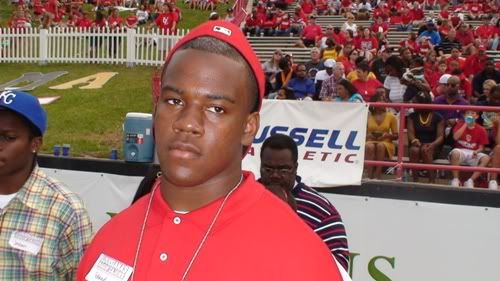 Larry Johnson
Capitol- 5'10, 205 FB/LB- 4.8- Johnson is not a major prospect, but could pick up a preferred walk on opportunities.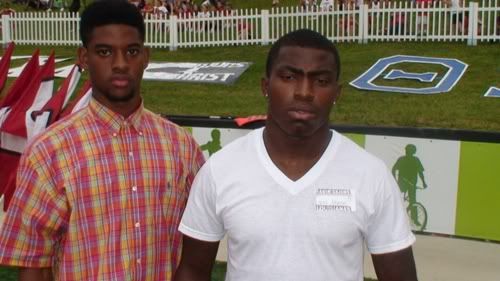 Hunter Stover
- Notre Dame-6'0, 205 OLB/PK- 4.7- Now that his eligibility has been decided, he is back on the radar for college recruiters. He has a solid game against Teurlings High Friday night.
Jacob Molbert
- Notre Dame – 6'2, 210- OLB/DE- Will get some looks from state schools, not on the Cajuns radar.
Juniors Of Note
Tyler Porter
- Northside- 6'0, 300- DT/NT- Big strong kid, had over 10 tackles against STM in the jamboree. HE is a good student that will get strong interest this spring.
Terrell Alfred
- Northside- 5'11, 185 – RB- Very quick back that will carry the work load for the Vikings this fall.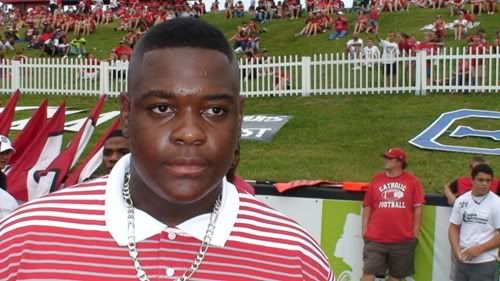 La'el Collins
- Redemptorist – 6'4, 285- OL- Is one of the top offensive linemen in the south for the 2011 Class. He was All-State as a sophomore and has offers from
LSU
,
Florida
,
Tennessee
,
Colorado
and
Oklahoma State
.