Joseph Maxey
's 2008 season was cut short by a hurricane, but the 5'10, 185-pound back still found a way to rush for over 500 yards and collected 200 yards in pass receptions. Maxey spent much of the summer working on his strength and speed, while showcasing his skills at college football camps.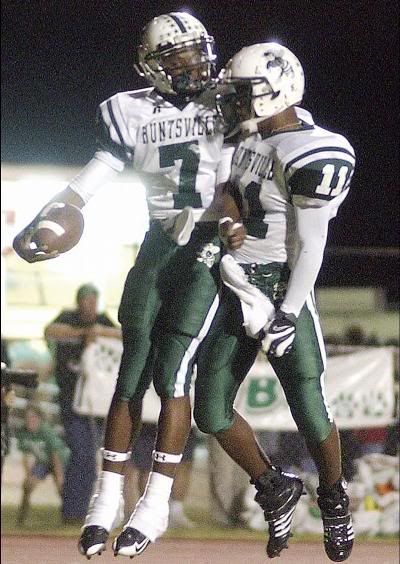 No.11 Joseph Maxey
Summer camp experience…
Maxey- "I went to college camps at
Baylor
,
Oklahoma State
and Montana State this past summer. I also attended the US Army SPARQ camp and the Scout camp in Austin later this past summer. I ran a 4.49 at the Scout camp and the 4.45 at the US Army camp.
First heard of Louisiana…
Maxey- "I first became aware of ULL several years back when they play at Texas and I've watched them several times since then. When Coach Broussard came by during spring, I knew the program when he introduced himself."
On other programs interested…
Maxey- "Besides ULL, Baylor, Oklahoma State,
Louisiana Tech
,
ULM
and Montana State right now. Coach Broussard has shown the most interest in me from the schools in Louisiana. Baylor and Montana State have been the other two that have shown the most interest.
On visit to Louisiana….
Maxey- "I was set to attend the Kansas State game, but I lost my invitation and I called Coach Broussard, and told him what happen. He told me that I could come in for another game, so I going to try and come in for the
North Texas
game.
On his role in the Huntsville offense…
Maxey- "We run the spread offense this year, so I split out and catch the ball. I'm the main running back in the offense, but I can split out and work the short pass game as well."
Current academic status…
Maxey- "I made a 16 on my first ACT test recently, but I'm going to retake again. My GPA is a 2.9, but I'm not satisfied with my grades and will continue to work hard to improve my core."