Pelini, who was named the new coach of the Cornhuskers on Dec. 3, was asked to return to Baton Rouge and help lead the
LSU
Tigers to the BCS National Championship Game.
After getting the house in order in Lincoln by hiring a staff and cranking up recruiting, Pelini returned to LSU to fulfill his obligations as defensive coordinator of the Tigers.
Pelini was in New Orleans with LSU on Saturday as the Tigers make final adjustments for Monday's showdown with Ohio State for the national title. For the final time, TigerRag.com had a chance to chat with Pelini as he discussed his time in Baton Rouge, his feelings about the Tigers, about the Huskers and where his career is headed.
"Baton Rouge has been good to me and my family," Pelini told TigerRag.com. "But it's not like I am leaving LSU because I don't like it here, it is the next step in my career."
Watch our exclusive video interview with Pelini only at TigerRag.com...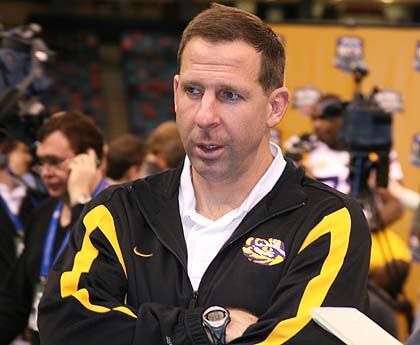 (Pictures and Video by Matt Deville)