Baldwin high school (KS) offensive lineman
Christian Gaylord
has visited
Nebraska
before – quite a few times actually. But on Saturday, the junior visited Lincoln for the first time as a Husker commit.
Most recruits will report a different feeling after joining a class and being on the sidelines, but for Gaylord it was the same old same old.
"It was kind of the same. It was still special. I got to hang out with all the commits and hanging out with them was a blast," said Gaylord. "It wasn't really any different to me. I guess I did think to myself, I'm coming to Nebraska to play football. When you are in the stadium, it's in the back of your mind."
Now an ambassador for the 2015 class, Gaylord got a chance to meet some of his fellow commits face-to-face.
"It was the first time for me meeting Eric (Lee), Kendall (Bussey), and Avery (Anderson). I also talked with DaiShon Neal. He was a pretty cool guy," said Gaylord. "I met Nick Gates for the first time, but I think we have camped at the same place before."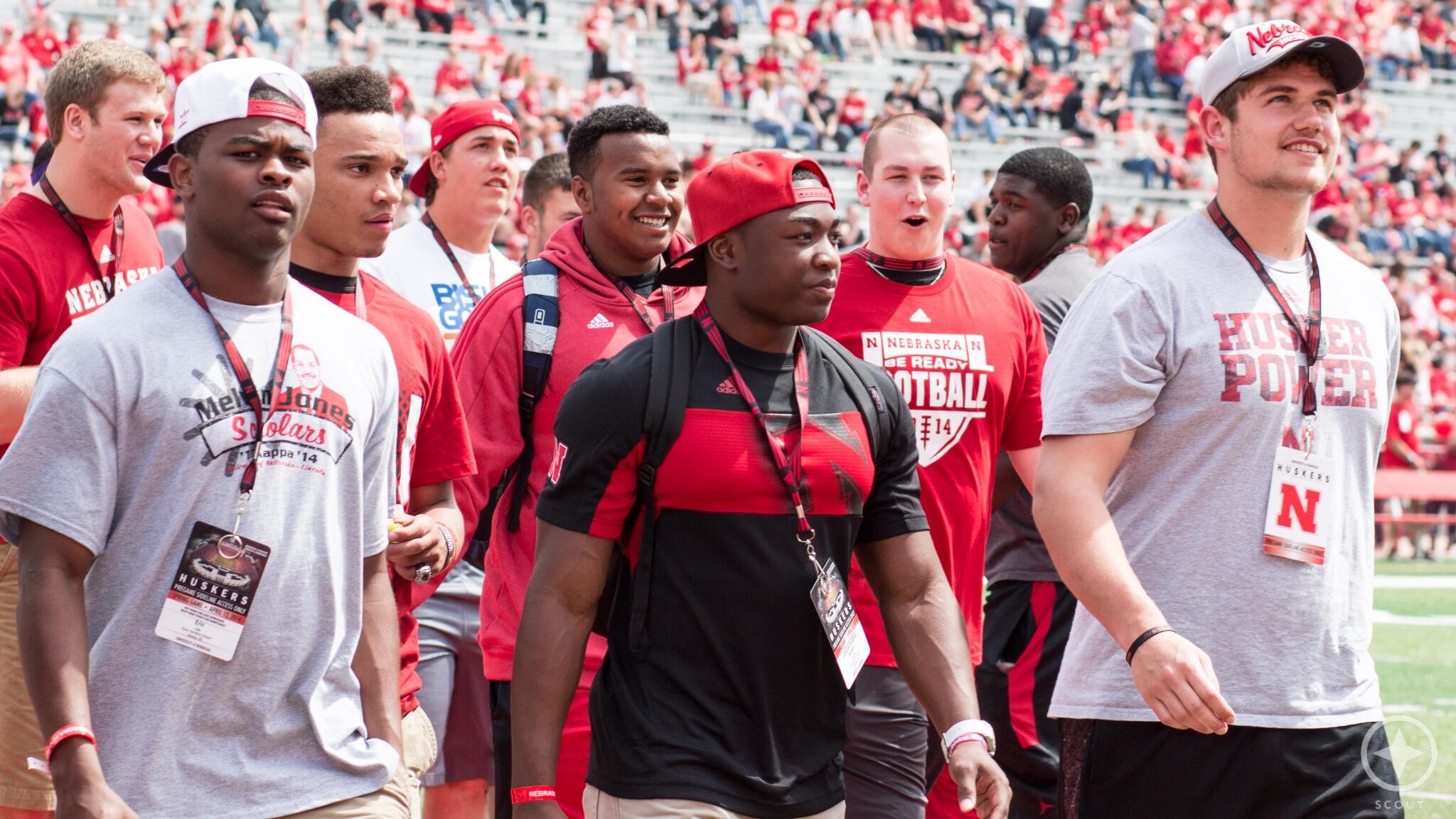 Front row - Eric Lee (left), Kendall Bussey (center), and Christian Gaylord (right)
What about Pelini's cat? "We were asking Coach Garrison if they had anything special planned after the Jack Hoffman touchdown run last year," said Gaylord. "All he said was 'I can't let the cat out of the bag.' We didn't get that until the cat came out.
"Everything was a blast. You could see the players getting into it and the coaches were having a great time."
Gaylord will be back in June for Big Red Weekend. We will catch up with the 2015 commit that weekend.