Former Lobo Track Star Jarrin Solomon will be representing Trinidad & Tobago in the 2012 London Olympics. A dream that did not come easy for Solomon, but hard work, persistence and a desire to never give up made that dream came true. He will be running in the 4x 400 relay and possibly the 400. Solomon a graduate of Albuquerque's La Cueva will have plenty of fans out in the Land of Enchantment wishing him nothing but the best to bring a medal home.

The Red Menace was able to talk to Solomon for a few minutes before he goes back to Europe and train even harder for the up coming games!
TRM: What was it like leading up the qualifying?
Solomon: Leading up to qualifying had it's ups and downs due to a few small injuries during training and then some inconsistent races over in Europe, but I knew I was very fit and ready to run fast so I just stayed confident that I was ready to run and went out and ran the best I could during trials!
TRM: Is it a dream come true to go to London?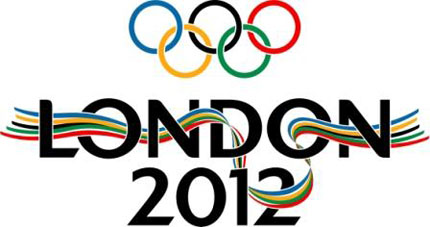 Solomon: It is definitely a dream come true to go to London because in 2008 I was slated to go to Beijing for the Olympics, but the season went to rubble when I was diagnosed with pneumonia at the start of the outdoor season so I couldn't train for 7 weeks then I pulled my hamstring. So fulfilling my dream of going to the Olympics felt like the best feeling this time around since I had worked so hard the last 4 years.
TRM: What is your tie too Trinidad & Tobago?

Solomon: My tie to Trinidad and Tobago is through my father. He was a 2 time Olympian for them and an Olympic finalist in 1980 for them so I have been a citizen since I was born.
TRM: Not only representing Trinidad & Tobago but you will be representing UNM and the State of New Mexico how does it feel to have a lot of fans here?
Solomon: It feels really good to know that I have a lot of fans back home here in Albuquerque and at UNM that will be watching me in London and I want to go out there and put on a good showing for everybody here who has supported me over the years and try and put UNM and Albuquerque on the map since it isn't a place you hear about all the time in the sporting world!
TRM: Other then your race what part of the games are you most excited about?
Solomon: Other than the race part I think the part I'm most excited about is getting to just be around the other best athletes in the world in the village and getting to meet and see all the sportsmen and women from around the globe!
TRM: Do you know when your race will be?
Solomon: I'm not sure when my race will be since I still am shooting to run the individual 400 as well. If I hit the A standard for that I will be running that August 4th, if I don't end up running the open 400 and it's just the relay then I will be running August 9th in the prelims of the 4x400m. Thanks for all your support!!
TRM: Best of Luck!

Look for a follow up interview after his race here on The Red Menace