As was reported earlier Serbian
Nikola Scekic
signed to play for Craig Neal and the University of
New Mexico
. I had the opportunity to see Scekic on Twitter and asked if we could do an interview for RedMenace.TV.
"I'm still in Serbia, not in the US, when I get there we can do it."
Being persistent I said we can do it over phone now if you would like? Scekic said he felt his English wasn't that good over the phone but he would be more than happy to answer my questions via text message! Not going to lie I was pretty excited about this as I've interviewed Lobos from Australia and New Zealand and now we can add Serbia to our list!
What made you choose New Mexico?
New Mexico was school that was constantly in touch with me ,they show me that they truly want me after prep year. I wanted to go and play in Europe but my coach from back home told me that college is best solution for me.
What are your thoughts on Craig Neal and The Pit?
I heard all the best about Coach Neal. I cant wait to meet him and to learn everything I can from him. I saw some videos from arena, and it already gives me chills. We play this sport just like others, for fans! As far as I see people love basketball here so I cant wait to feel the atmosphere in the arena.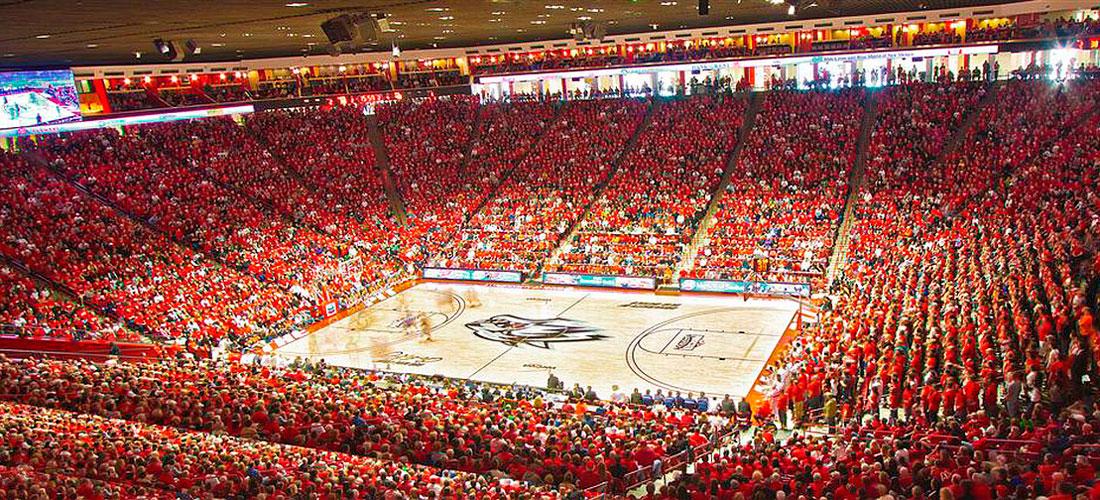 Recent Tweet for Nikola
This is what i worked for, cant wait to step on this floor,meet my teammates, coaches and start wining #GoLobos
What do you feel you have to work on as you move to the D-I level?
what I need to work on the most... I will leave that for coaches, whatever they tell me I need to work on the most I will.
What other schools were recruiting you?
Schools that were in contact with me a lot were,
Tennessee
,
Georgetown
,
LSU
,
Houston
, Central Florida,
Texas Tech
, Rhode Island,
Vanderbilt
, and
South Carolina
.
Scekic also let me know that both Chris Harriman and Alan Huss were the two coaches recruited him to New Mexico.
"I hope this works, if you have more questions please let me know," said Scekic
TheRedMenace.com would like to thank Nikola Scekic for taking the time to answer all of our questions, and for teaching us how to say Go Lobos in Serbian!

AJMO VUKOVI!

(J is prounanced like Y ...so J in our language sound like Y. So when u reading it it sound AYMO Vukovi...)