It is conference tournament time and the University of New Mexico basketball teams are both appearing in hopes of earning a right to play in the NCAA tournament. Our own Wes Henderson courtesy of Max Muscle in Rio Rancho is currently aboard The Red Menace cruiser… Okay it is a bus chartered by UNM… But The Red Menace cruiser sounds a lot cooler… Anyway, Wes is headed out to watch and report back on the games for us as both men and women play this week
Unfortunately, for Lobo fans both teams seem to be heading in different directions.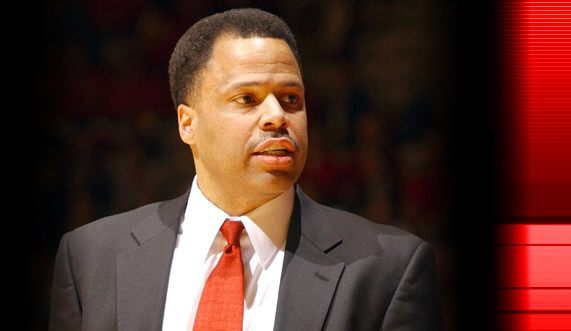 One chapter ends
We all know that men's basketball Coach Ritchie Mckay has been terminated at the end of the season and that end could come this evening in Las Vegas as the Lobos who haven't won a game since Coach Mckay was fired take on the TCU Horned Frogs in the play in game tonight on the Thomas and Mack for the right to play BYU later this week. At the beginning of the season most people could not fathom UNM playing in Tuesday's play in game so there is a strong chance that many folks going out to Sin City to watch the men will not see a game…
The other keeps rolling
On the women's side Don Flanagan's team prepares for what in effect is a UNLV women's home game. These Lobos are lead by All-MWC team members Katie Montgomery, Julie Briody, and 2nd team Dionne Marsh. There is no doubt that these women could and should compete for the tournament title that kicks off Wednesday night. The question is, can Lobo fans show up to the point that it isn't a home game for the Runnin' Rebels?
Stay tuned to Max Muscle's Red Menace Tourney Reports all this week, starting with today's Podcast from The Red Menace Cruiser!
Click on the advertisement to listen to today's podcast!
If you aren't in at Max Muscle in RIO RANCHO! You are in the wrong spot! Please take care of those that take care of us!