We asked everyone the players you wanted to talk with and Will Brown was second on our list so after watching Saturday nights game where UNM crushed the lackadaisical Air Force team I had the pleasure of talking to true freshmen Will Brown.

Will Brown at the line
While Will hasn't hasn't been a scoring machine this year he has really started to make his presence felt under the basket when it is time to rebound, as he has become the first big man off the bench averaging 13 minutes a game. Brown's best game this season was against Ole Miss when he had 10 points and 2 boards in 14 minutes of work. Saturday's game vs. AFA had Section 26 chanting "You got swatted," as Will Brown used his long arm span to get that… outta here!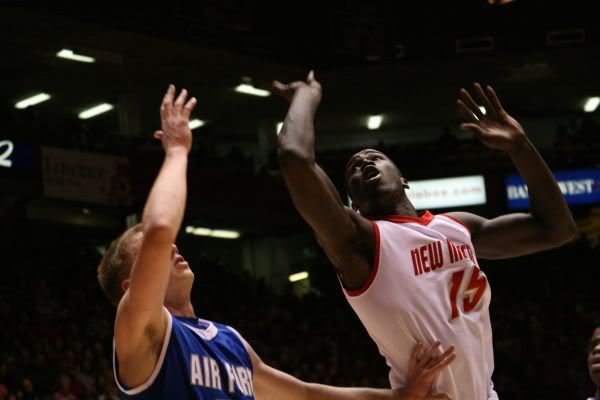 You got swatted!

Keep an eye on this young man as he does nothing but get better each and every game.