Today the NFL draft was concluded with cornerbacks Glover Quin (Houston Texans) and DeAndre Wright (N.Y. Giants) both drafted. That left a few Lobos waiting to hear from NFL teams to sign free agent contracts. One of those Lobos was RB Rodney Ferguson.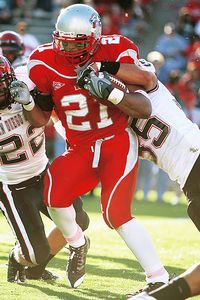 We learned tonight that Rodney signed a 2 year deal with the Tennessee Titans…

Our own Wes Henderson gave Rodney a call for an exclusive interview with Rodney as he pursues his NFL dream.