The world famous Pit and the new renovations pay dividends as TheRedMenace.com learned earlier this afternoon that 6-4 185 G/F Dominique Dunning has given a verbal commitment to play for the University of New Mexico Lobos men's hoops program.
As soon as I got the news, I ran to hide in the break room at work to hit "Nique" up, unfortunately, received and answering machine, so I called up his father Alan to discuss his commitment as I only had ten minutes. The elder Dunning was very excited and told me, that indeed Dominique had committed to UNM earlier today, and that he would have "Nique" call me.
The Compton Magic superstar was calling so I flipped over. (You have to love technology right?) So from my employers break room I received the news from the newest Lobo Dominique Dunning. "Yeah, I committed just a few hours ago," said Nique.
"My dad and I have talked about this, and I said the only way I would commit early is if the situation was perfect, with New Mexico, I found that perfect situation," said Dunning. "Not just that I really researched Albuquerque and the Lobos over the Internet and liked what I saw. It is a big town, but not so big that there is a lot of trouble."
"I've really been talking to Coach Ryan Miller and had the chance to speak with Coach Alford. I really like both of them," said 'Nique. "I feel that I can get to New Mexico and get the opportunity to play right away, and man The Pit! I've seen that place over the Internet and television and love the history of the place, and now with the new renovation it is really going to be nice!"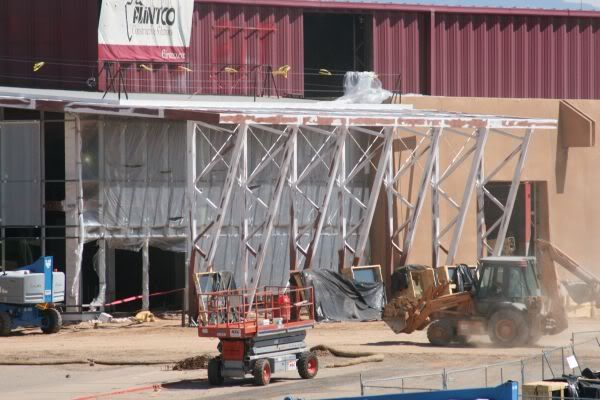 Preparing The Pit for Dominique Dunning
Last season for Centennial Huskies Dunning averaged 16.9 PPG, 9.1 rebounds, 4.3 assists, and 2 steals per game, so I asked him to describe his game to Lobo fans that may not have seen him or the videos on the internet.
"I'm a versatile player," said Dunning. "We don't have a tall team, so I play all 5 positions, but feel I'm more suited to the guard or wing position in college. I play well around the hoop, and am willing to do whatever I can to win."
'Nique also said that he wants to really work more on his jump shot and ball handling skills. "I handle the ball well, but you can always get better," says Dunning.
Just for the record, Dominique said that Oregon State had offered him a scholarship, and he was also being recruited by Stanford, Cal, UNLV, and UC-Riverside and Davis. "I really feel good about this decision," said 'Nique.
He also tells Lobo fans, "Get ready, because 2011 is coming soon!