*If nothing else, Texas Tech's 84-66 humiliation of Baylor IN THEIR HOUSE was a signal example of good prevailing over evil. Tubby Smith, a man with more integrity in a single earlobe than is possessed by the entire Scott Drew family, led his band of classy underdogs and genuine student-athletes into Bloody Ninevah to battle a collection of mercenary hoodlums who have no business setting foot on a college campus.
Smith and his boys made a meal of them.
The Red Raiders put on a sparkling display of basketball, dismantled the Bears fairly and squarely, and for their efforts, received felonious fouls from Ish Wainright and Rico Gathers. The Bears had not the honor to concede defeat gracefully, but instead sought to injure a team they could not beat.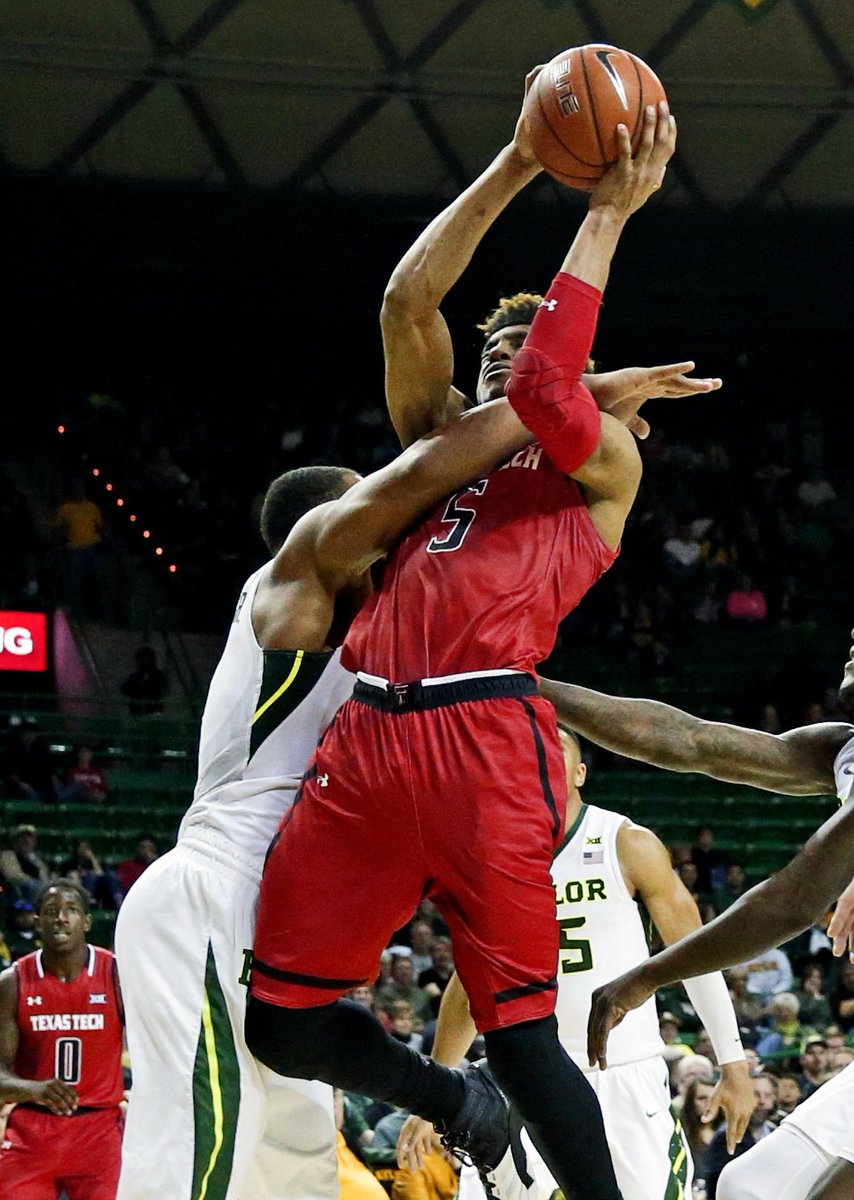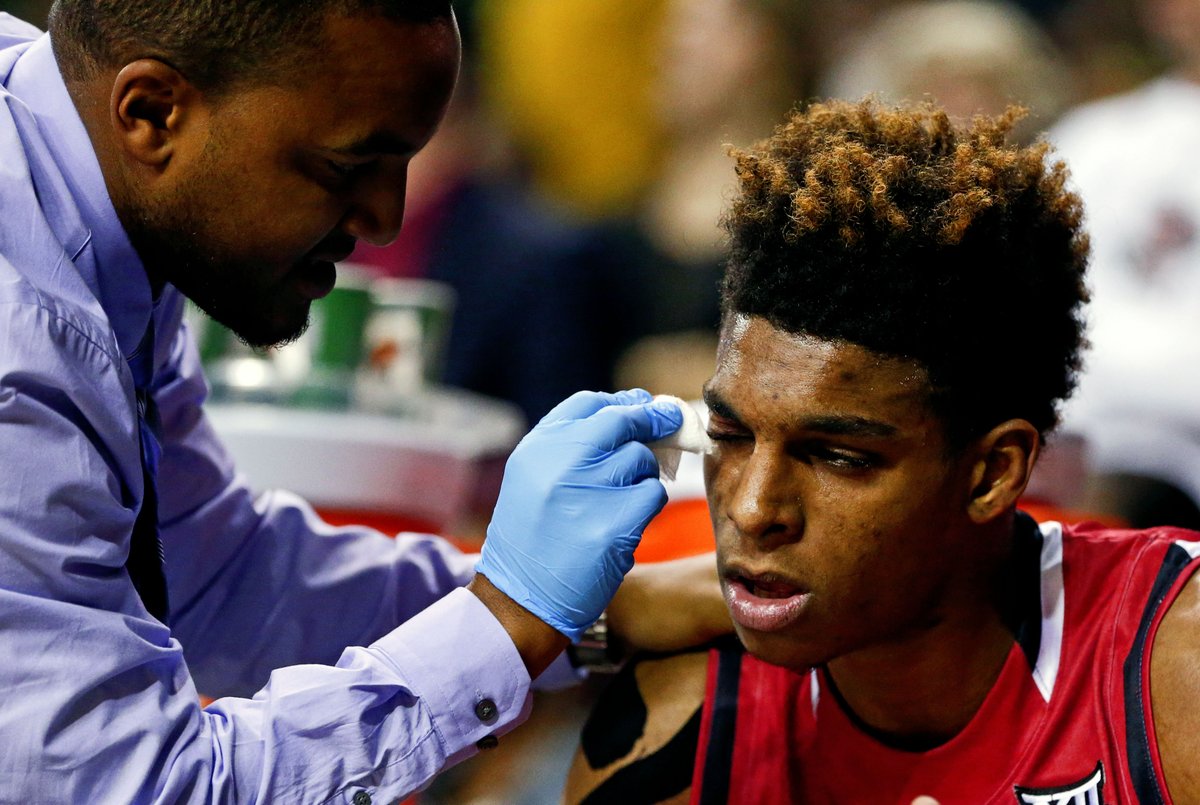 Given the unchecked immorality and lawlessness that have defined Baylor athletics for the last several years, the disgraceful conclusion to the Texas Tech-Baylor game of which is merely the latest example, it is high time the Big 12 and the NCAA put Baylor under a genuine microscope. A nice start would be to suspend Gathers for at least three games for what was effectively a punch to Justin Gray's face and chest. A condign ending could well be the proverbial Death Penalty for Baylor athletics and possibly expulsion from the Big 12. SMU, the only school to ever receive the Death Penalty, was a choir of angels compared to the riff-raff that now rules the roost in Waco.
https://twitter.com/DavidSmoak/status/698702362773336064
*With that off my chest, how 'bout those Red Raiders? Not only did they play what was easily the best game of Tubby Smith's tenure, it may have been the best single performance by a Tech men's basketball team since the Bob Knight days. The Red Raiders never trailed by more than four points, led by a point at halftime—after leading by 10 earlier in the half—and simply destroyed the No. 19 Bears in the second half.
After the Red Raiders upset Iowa State on Wednesday, I had an inkling that this team was gelling and peaking. But it was nothing more than a hopeful suspicion. The acid test would be in Waco. Well Texas Tech passed that test convincingly, and there is now reason to believe that these Red Raiders are a force with which to reckon. Assuming the current arc of improvement holds true for the remainder of the season—and that is not a certainty—then Tech will be in the NCAA tournament with ease. What's more, it is not impossible that they will be the team to beat in the Big 12 tournament.
I do believe this program has turned the corner.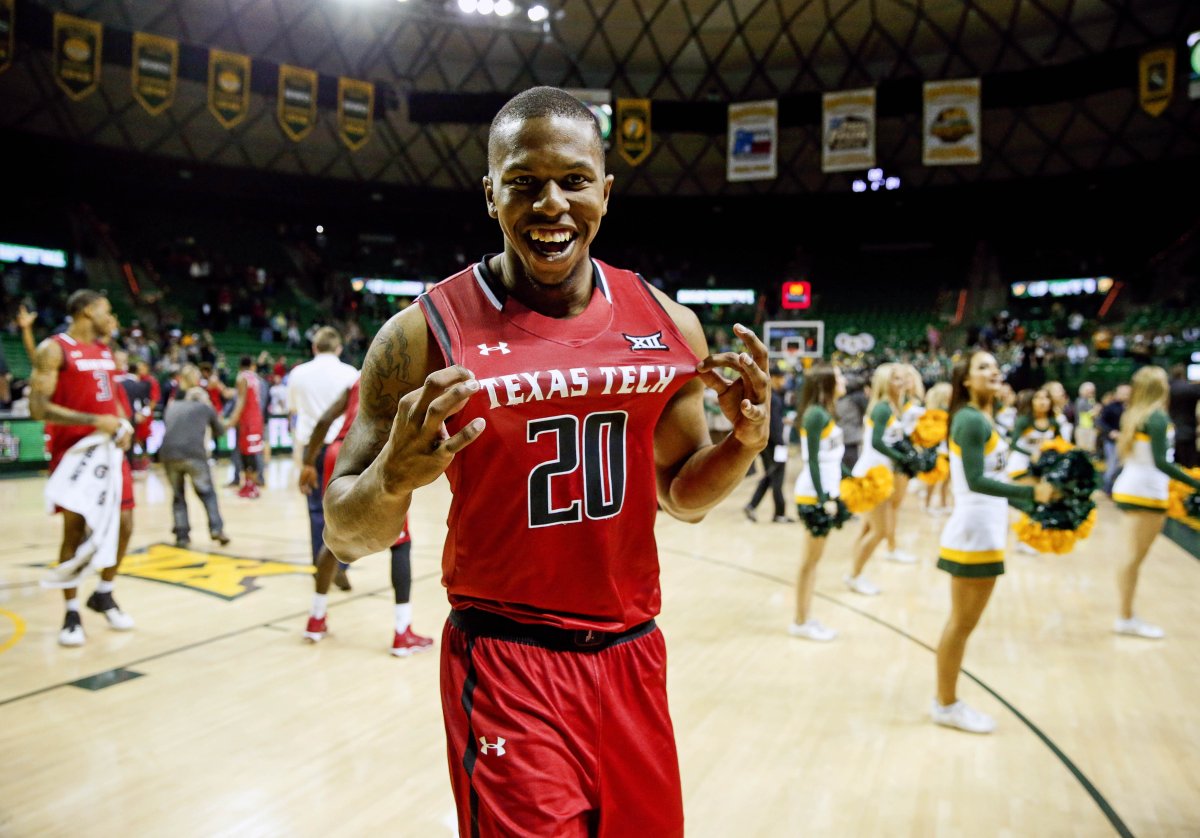 *The preeminent key for Tech's sudden emergence is the play of Keenan Evans. Prior to the second Texas game, the point guard combo of Evans and Devon Thomas was—frankly—serviceable, but no more. And any team with merely average point guard play has a fairly low ceiling on what it may accomplish.
But Evans has been anything but average lately. Against Texas, Evans outscored the superb Isaiah Taylor 14-13 in a losing effort. In the Iowa State upset, Evans played Monte' Morris, the Big 12's best point guard, to a standstill, scoring 17 points and dishing out a pair of assists. But Evans saved the piece de resistance for Lester Medford and the Bears. Evans scored 21 points to Medford's 13. Evans hit five of eight field goals, while Medford went 4-of-13. Evans also kicked in a rebound, a blocked shot, five assists and four steals. In short, he sent Medford to school.
The development of Evans is the key component to this team. In creating opportunities for his teammates—in addition to being a scoring weapon himself—Evans makes the Red Raiders a very difficult team to defend. Zach Smith, Toddrick Gotcher, Justin Gray, Aaron Ross and Devaughntah Williams are all capable of inflicting offensive damage, but they become so much more dangerous when Evans magnetizes defensive attention and then finds those players in open space.
Tubby Smith's Red Raiders have always played hard, and they've always guarded quite well. But the problem was always the inability to score. If indeed that problem has been rectified, then the "monster" that assistant coach Joe Esposito has claimed to be a-building, may well have come to life.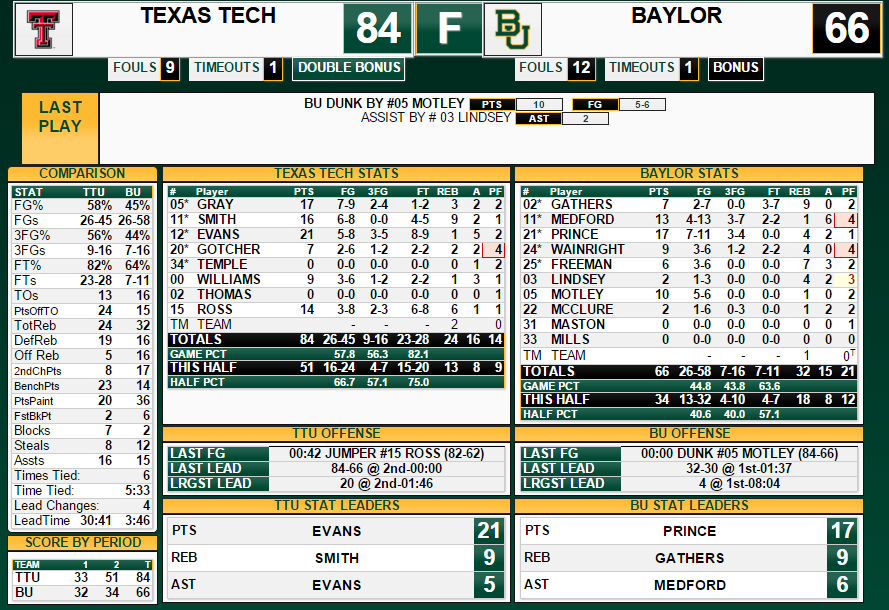 ---