"I picked up an offer from
Air Force
on Saturday," said
Jaybo Shaw
. "I was a little bit surprised because I hadn't received anything from them in the mail."
Shaw competed in the Elite 11 competition on Friday and the Nike camp on Saturday. The Air Force coaching staff was there and were so impressed that they offered the 6-foot-1, 180-pounder a scholarship.
"They came up to me after the Nike training camp was done and Coach Blane Morgan (Quarterbacks) called me over to the side. He told me that they loved me and they would love to see me with a lightning bolt on the side of my helmet. He said that I had a full official offer from them."
Shaw is being recruited by a number of schools as an athlete, but he would be a perfect fit with Air Force at quarterback.
"They do want me to play quarterback," Shaw said. "I talked to their Offensive Coordinator, Tim Horton. He was also there. He was telling me that they were wanting to spread it out a little bit more. They want to still run the triple option a little bit out of the gun which is what we do."
"They want a quarterback that can run and throw. He said out of all the quarterbacks that he's seen so far, I was the one that he thought could fit in best with their system."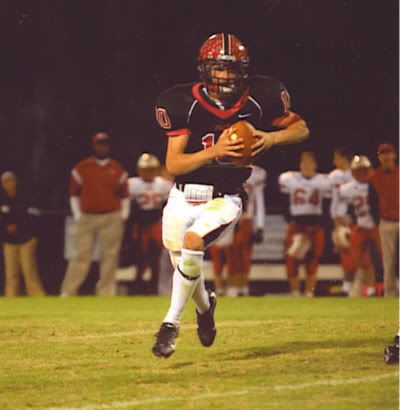 Jaybo Shaw is a dual-threat quarterback who ended his junior season with 1,500 yards rushing and over 2,750 passing yards. He threw for 27 touchdowns and rushed for 20 more.
Alabama
,
Duke
, and
Wake Forest
are the other schools currently showing the most interest in Shaw.
He likes Alabama, Wake Forest,
Vanderbilt
and
South Carolina
.