Soccer was not the only sport in Ohio giving out State Championship this weekend. Girls Volleyball crowned champions at the Nutter Center on the campus of Wright State University.
The first game of the day saw Orrville defeat Versailles.
With scores of 15-9 in the first match and the same 15-9 score in the second the Orville girls end the season with the DIII title and a record of 28-1 on the season. Versailles ends a great season with the loss and a 22-7 record. Orrville defeated 19-6 Cleveland Villa Angela-St. Joseph, 19-8 Columbiana and 23-3 Williamsport Westfall to reach the finals.
The second match of the day saw a champion crowned in DII.
The Kettering Alter Knights defeated Millersburg West Holmes 15-3 & 15-11 to earn the title.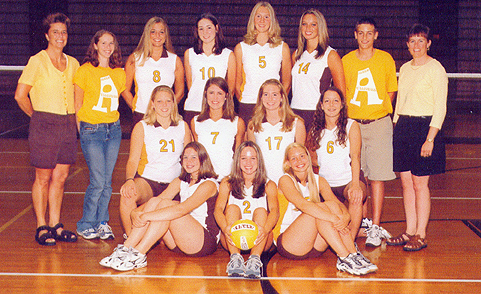 West Holmes ends the season with a 25-4 record. The Knights take the tile back to Kettering with a 27-2 mark. Alter defeated 19-6 Chillicothe Unioto, 22-5 St. Bernard Roger Bacon & 22-6 Maumee to reach the finals.
The third match of the day saw a champion crowned in DI.
Cincinnati St. Ursula defeated Cincinnati Ursuline Academy 15-10 & 15-7 for the title. St. Ursula finished the season with a perfect mark of 29-0, while Ursuline Academy finishes with a 25-4 mark on the season. St. Ursula defeated 19-6 Dayton Chaminade-Julienne, 17-8 Cincinnati Mt. Notre Dame, 26-1 Toledo St. Ursula to reach the finals.
The final match of the day crowned a champion in IV.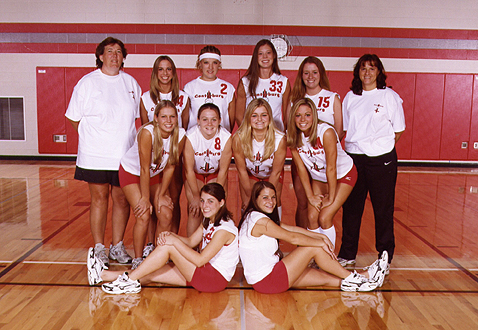 Centerburg defeats St. Henry for the title 15-9 & 15-12. St. Henry finishes the season with a 27-2 mark, while Centerburg finishes with a 29-1 mark. Centerburg defeated 25-1 Wellsville, 26-0 Frankfort Adena & 26-1 Kidron Central Christian to reach the finals

Great job by all the teams in the finals this year.