Fran Whitten, First Baseman/Designated Hitter

HT : 6'4
WT : 230 lb.
DOB : December 1, 1990, Westborough, Massachusetts
Throws : Right
Bats : Left
School : Saint Leo College (Saint Leo, Florida)
Acquired : Drafted 37th Round (1,109th overall) of 2014 June Draft
Stock : Neutral
Cool Notes : Played soccer and basketball in high school / Loves fishing and animals in general
After nearly becoming a Fish and Game Conservation member, the Los Angeles Angels nabbed a hard hitting, Fran Whitten, from the grasps of life away from baseball. Whitten is now proving to himself and others that he is the real deal and that baseball is the right path for his career choice.
SCOUTING REPORT:
Whitten's bat is his biggest tool. His swing is long and mechanical, creating a high rate of swings and misses. However, his strength is nearly unmatched at the lower levels.
He creates a lot of power with his large frame and swing, staying back in his approach. This not only helps him put the ball over the fence, but maintain gap to gap power as well.
Whitten has been working on making better contact since he began college, and took strides forward each year. This will be the biggest hurdle for Whitten to make to be a standout at the next level.
Whitten is fast for a guy his size, and is a plus base runner.
Whitten does fine defensively, coming naturally from the catching position and settling in well at first base. For a first baseman, he has an outstanding arm, being recorded at 93 MPH in his pitching days with good control. Whitten will more than likely stay at first base, but it hasn't been ruled out that he could catch once again in the future.
Where Whitten does an acceptionable job is his leadership on and off the field. Being older than most of his teammates at both Rookie Ball affiliates, Whitten took a lead in helping others, particularly, the international players, who have a true passion and brotherhood towards Whitten.
STATISTICAL BREAKDOWN
At Westborough High School, Whitten put up record numbers. After a pair of seasons batting .400 or higher, Whitten put together a school record, 10 home runs. He was named the League MVP in 2009.
Whitten bat .290 in his final season at Maine, with 32 runs batted in and 33 runs scored. Over his time at the University of Maine, he hit eight home runs, 11 doubles.
Whitten transferred to Saint Leo University in 2013. After red shirting his freshman year, Whitten started at 49 games in 2014, batting .368/.467/.675 with 44 runs batted in, 30 runs scored, 15 doubles, and 11 home runs.
Whitten jumped around between both Rookie Ball affiliates right out of the draft. Beginning in Arizona with the AZL affiliate, Whitten put up a monster slash of .343/.425/.519 with 19 RBI, 27 runs scored, and 12 extra base hits.
Whitten dropped pace slowly upon heading to Orem, but his power numbers took a boost, hitting nine home runs in 33 games, and boasted a .522 slugging percentage, and picked up one RBI per game.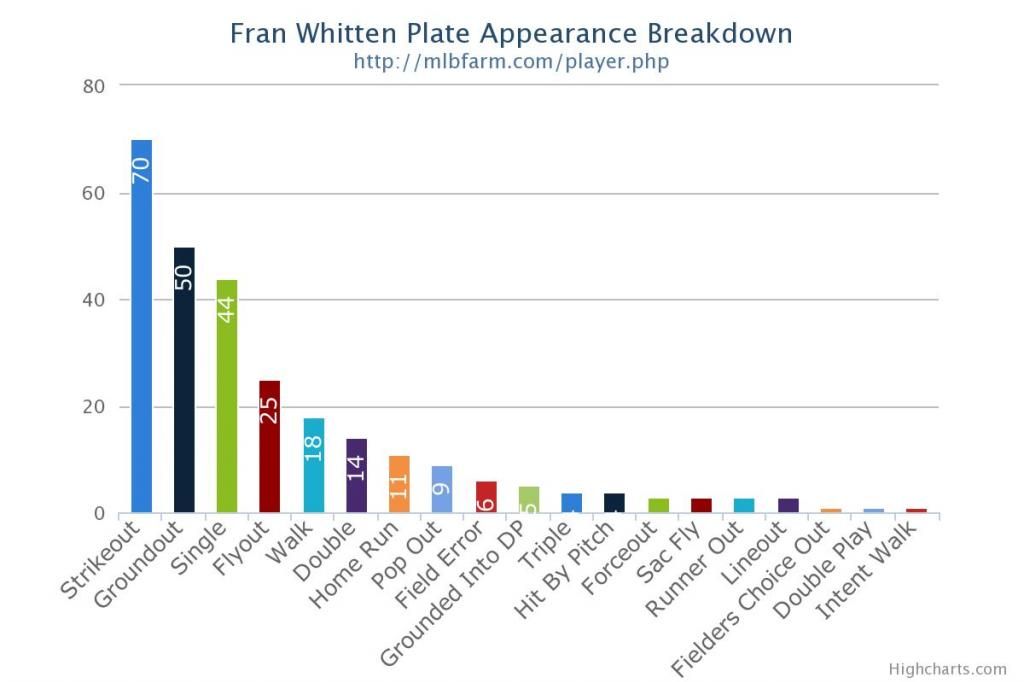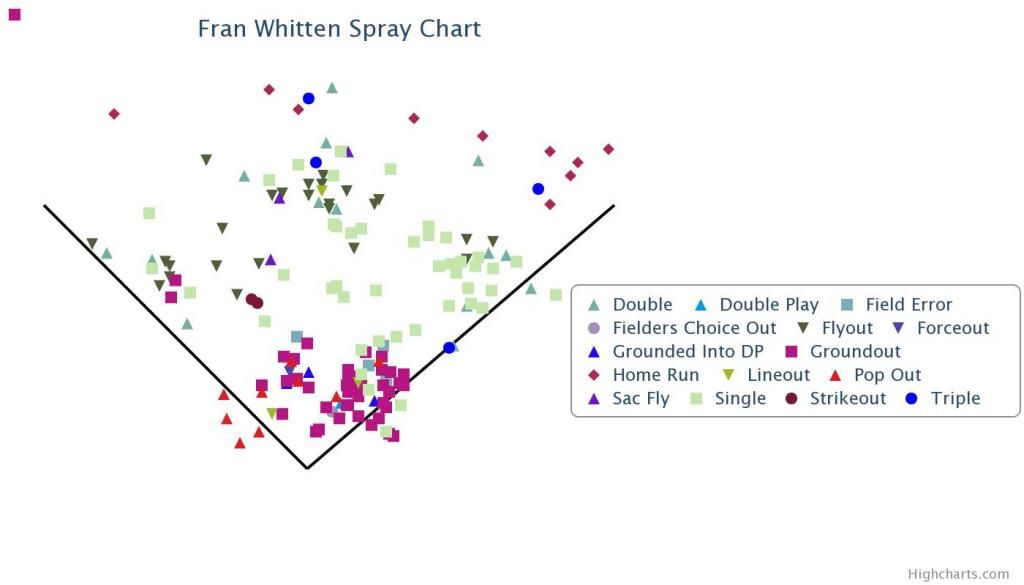 EXPECTED FUTURE:
Whitten is older than most in Rookie Ball, making us believe the Angels will challenge him in Class-A next season. Whitten has all the tools to excel, but he'll need to make better contact to be a standout in the upper levels.
Whitten has Major League power, but the biggest question is whether or not he'll make the Majors with just his ability to hit the long ball. There is a lot of upside to his game, which shows so much promise that a Major League future could be Whitten's calling.
For more updates on the Los Angeles Angels, their prospects, and our Top 100 Prospects Countdown, follow us on Twitter, @AngelsOnScout.
Taylor Blake Ward is a Senior Publisher for InsideTheHalos.com, and can be found on Twitter, @TaylorBlakeWard.