Ramon Rodriguez, Right-Handed Pitcher

HT : 6'0
WT : 180 lb.
DOB : September 20, 1993, Costanza, Dominican Republic
Throws : Right
Bats : Right
School : N/A
Acquired : International Free Agent 2012 (Signed for $30,000)
Stock : Rising
Cool Notes : N/A
It's not often you see a guy go from international ball straight into pitching stateside in the same season. In the case of Ramon Rodriguez, heads were turned, both in an organizational way, but at the plate, as he fools batters left and right, helping push him further and further in the Los Angeles Angels farm system.
SCOUTING REPORT:
Rodriguez comes with a low to mid 90's fastball with good cutting action to it. He uses this with a deception motion, to allow him to beat batters.
Rodriguez also comes with a strong changeup, which keeps batters off balance. His changeup has some run to it, coming from a circle change grip.
Rodriguez's command is shakey, as he walks nearly four per nine on average. This should improve with time on the mound, but will hold him from excelling at the higher levels and more competitive bats.
STATISTICAL BREAKDOWN:
Rodriguez was excellent upon being signed, posting a 1.86 ERA, 1.137 WHIP and .193 against average in his first year of professional baseball in the Dominican. Rodriguez did not allow a hit with runners on in scoring position (16 at bats)
Rodriguez had a busy schedule in 2013, spending his first 11 games in the Dominican, posting a 3.52 ERA with four saves in five opportunities. Out of nowhere, Rodriguez boarded a plane to the states in mid July and landed in Tempe, pitching for the Angels AZL affiliate. He went on to put up a 3-0 record, and 4.03 ERA. Rodriguez has his struggles once coming to the states, but shined in situational manners, allowing batters to go just 2-for-14 with runners on with two outs.
Rodriguez shined in his relief role in 2014 with the Orem Owlz, standing out with his 2.80 ERA, and .252 against average. Rodriguez allowed just one run in his final month of work (15.2 IP), allowing just seven hits. Rodriguez held left-handed bats to a .169/.250/.288 slash, with just four extra base hits in 59 at bats, striking out 22.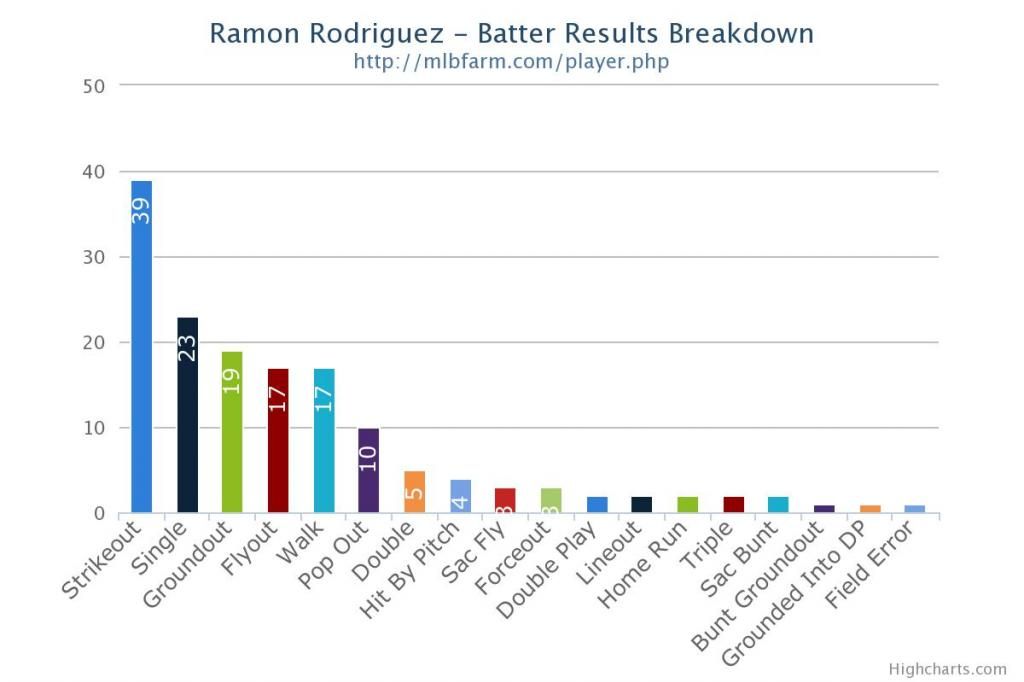 EXPECTED FUTURE:
Rodriguez has some things to work on and is young enough to spend another year in Rookie Ball. However, with a strong Spring, he may have the ability to make the leap into Class-A and be tested with tougher competition in 2015.
Rodriguez is a solid reliever with good stamina. He has no set ETA for the Major Leagues at this time. With improved command and more development, growing into his body, he could become a long reliever at the higher levels, making his worth more valuable.
For more updates on the Los Angeles Angels, their prospects, and our Top 100 Prospects Countdown, follow us on Twitter, @AngelsOnScout.
Taylor Blake Ward is a Senior Publisher for InsideTheHalos.com, and can be found on Twitter, @TaylorBlakeWard.