Cole Swanson, Left-Handed Pitcher

HT : 6'5
WT : 200 lb.
DOB : April 5, 1992, San Diego, California
Throws : Left
Bats : Left
School : Concordia University (Irvine, California) / San Diego State University (San Diego, California)
Acquired : Drafted 19th Round (577th overall) of 2013 June Draft
Stock : Rising
Cool Notes : Coached by Tony Gwynn
This bullpen lefty isn't just a loogy. Cole Swanson has shined in every aspect, from high school, to college, to professional baseball. Coming in as one of the underdogs in the 2013 draft, Swanson can now be recognized as a steal, and prove himself at the higher levels of the Los Angeles Angels farm system.
SCOUTING REPORT:
Swanson has a powerful, three-pitch mix, consisting of a fastball, curveball, and changeup. Swanson's fastball sits in the low 90's, tapping 93 at times, with good cutting movement at the end. This has helped him create weak contact.
Swanson has uses his changeup deceptively, as a pitch he can use in any count to keep batter's unbalanced at the plate, and can also use it as a put away pitch. Swanson's curveball is becoming a good pitch, and has potential to be a great pitch.
Swanson throws very similar to Angels great, Troy Percival, with a small kick and motion towards the plate, throwing from a deceptive high angle. He hides the ball well, and uses his arm speed as his biggest weapon.
Since becoming a pro, Swanson has adjusted his mechanics to use his whole body and added slightly better command and velocity. This is still something he'll need to work on, but at the moment, it's working well for him.
STATISTICAL BREAKDOWN:
Swanson was a three year letter at Torrey Pines High School in San Diego, recording four saves and a 4.36 ERA his sophomore year. He followed that with a 2.87 ERA his junior season with a 7-3 record while striking out 48. In his Senior season he was named an All-Avocado League honorable mention his senior season, after compiling a 2.59 ERA. Swanson finished his high school career going 12-8, with a 2.96 ERA and .247 BAA.
Swanson's freshman year at San Diego State was among the best all-time at the University. Swanson finished the season going 4-2, with a 3.23 ERA, and 1.230 WHIP. This helped him to be named to the Louisville Slugger Freshman All-American squad by Collegiate Baseball magazine. He was also honored with an All-Mountain West Conference second-team selection. His ERA in was ranked eighth-best in the Mountain West and his .218 against average was ranked fourth.
Swanson's second season at SDSU was not as strong as his first, finishing with a 4.78 ERA and 1.639 WHIP, helping him finish his career as an Aztec with a 4-3 record, 3.62 ERA, 1.332 WHIP, 7.93 H/9, 4.05 BB/9, 7.07 K/9, and 2.93 XBH/9.
Swanson transferred to Concordia University, just up the I-5, and posted a 3.53 ERA, with a 1.165 WHIP. Swanson finished the 2013 college season with a 8-4 record, and allowed just 7.9 hits per nine, walked 2.49 per nine, while striking out 7.39 per nine. He held bats to a .240 against average, .298 on base percentage, and .372 slugging percentage.
Swanson shined in his first 13 appearances of professional baseball, posting a 2.70 ERA, 1.185 WHIP, and .232 against average. However, in his final three appearances, he allowed eight runs on 13 hits and three walks in four and a third innings of work.
Last season was similar to his first pro year, as he allowed seven runs in his final six and a third innings of work, jumping his ERA from 3.53 to 4.35. Swanson shut down left-handed bats, holding them to a .176/.288/.275 slash. Swanson not only shut down lefties, but also right-handed bats, holding them to a .203/.283/.336 slash with just eight extra base hits in 143 plate appearances.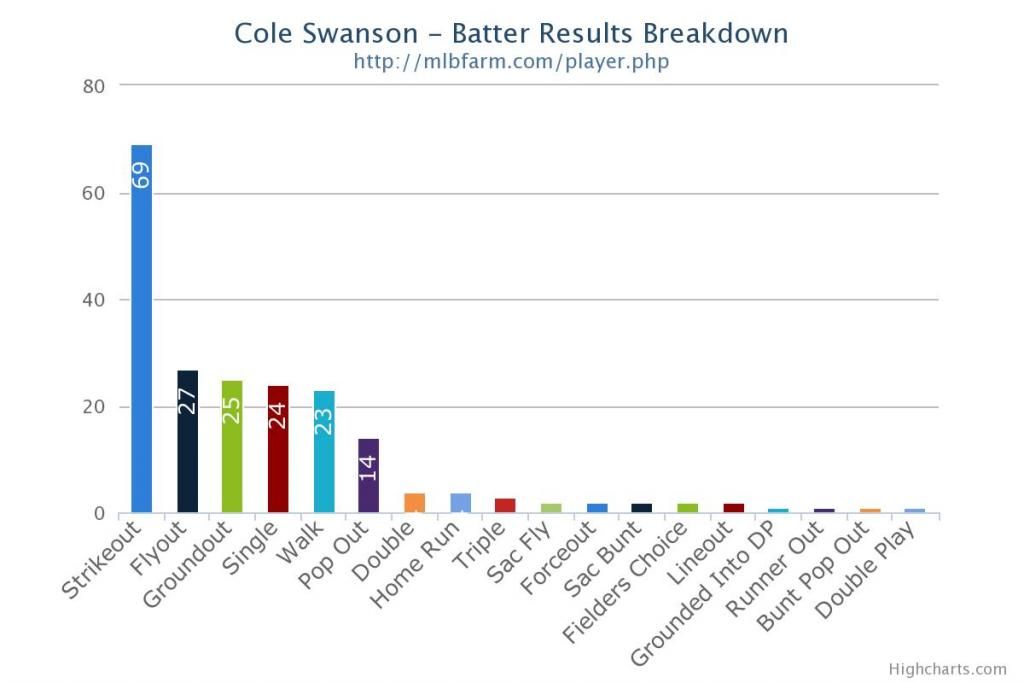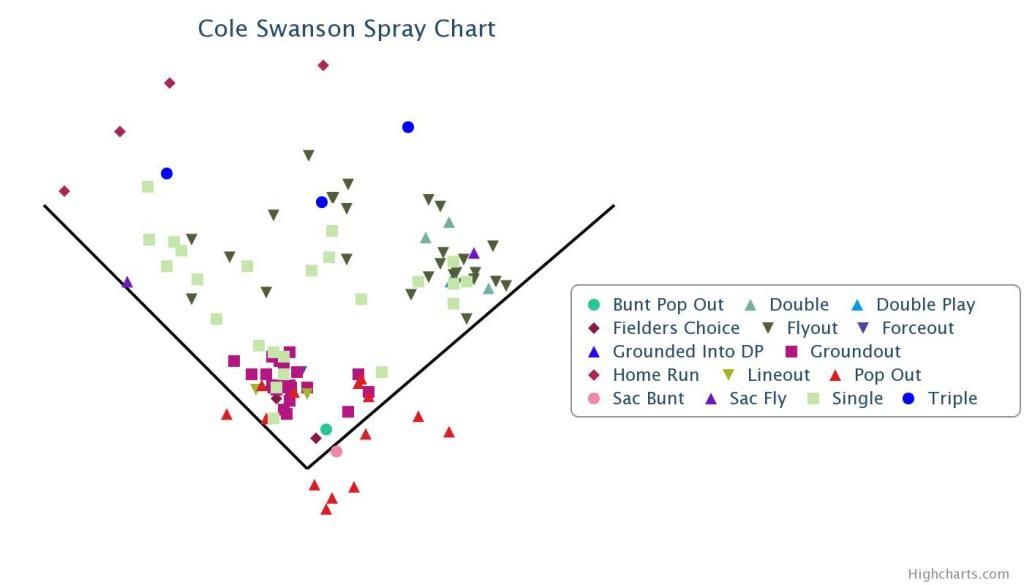 EXPECTED FUTURE:
Swanson has shown excellence in the bullpen at both the Rookie Ball and Class-A level. It won't take a strong Spring (though, it wouldn't hurt) to put him in High-A to face tougher competition in 2015.
Swanson has shown promise as a loogy in the bullpen, and that will help his value heading towards the Major Leagues. Swanson could be pitching in the big club's bullpen by the 2017 season.
For more updates on the Los Angeles Angels, their prospects, and our Top 100 Prospects Countdown, follow us on Twitter, @AngelsOnScout.
Taylor Blake Ward is a Senior Publisher for InsideTheHalos.com, and can be found on Twitter, @TaylorBlakeWard.