Eric Alonzo, Right-Handed Pitcher

HT : 6'2
WT : 215 lb.
DOB : August 28, 1991, Buford, GA
Throws : Right
Bats : Right
School : Georgia Southern University (Statesboro, GA)
Acquired : Drafted in 40th round (1,199th overall) in 2014 June Draft
Stock : Rising
Cool Notes : Lives by his old coach, Craig Young's, motto, "Big Time Is Where You're At" / Giving professional lessons for $20 dollars an hour
Possibly one of the highest rising prospects in the Los Angeles Angels system is Eric Alonzo. Coming in to his professional career, he wasn't well known of, being taken in the 40th round, but he has listened to coaches and began to turn heads in the right way. We welcome you to learn more about one of our personal favorite prospects.
SCOUTING REPORT:
Alonzo comes with a four-pitch arsenal, consisting of a fastball, slider, curve, and changeup, and has quality command of all his pitches.
Alonzo picked up on his fastball, going from 87-90 at the beginning of his professional career to now pitching consistently anywhere from 89-93 MPH. Alonzo contributes this to his coaches helping him make a mechanical adjustment to stay closed longer.
Alonzo has a wipeout slider with late break, and heavy drop. He commands this pitch to both sides of the plate, allowing him to pitch away from right-handed bats and in to lefties. This pitch sits in the low 80's.
Alonzo uses his mid 70's curveball, with a sweeping motion, to throw strikes and setup his slider.
Alonzo has a changeup that is inconsistent at the moment. It was a strong pitch to keep batter's off balance at the beginning of his pro career, but lost it's edge near the end. It has good break in the 80-85 MPH range, but will need to develop more.
Alonzo creates weak contact, and keeps the ball low with minor mistakes, helping him be one of the best groundout pitchers currently in the Angels system.
STATISTICAL BREAKDOWN:
Alonzo was a gem at Mill Creek High School. With the Hawks, Alonzo bat .320 with four home runs and 14 hit by pitch his senior season and .390 with a home run his junior season. While on the mound, Alonzo held a 2.13 ERA with a 8-1 record, going 3-0 in the playoffs. Alonzo was twice named an All-County Honorable Mention, and was named the April and March Player of the Month his senior season.
Alonzo spent two seasons at Middle Georgia State, where he helped lead them to two regional appearances and two conference tournament titles, with one regular season title. He spent time on the field with other Angels prospect, Bo way at MGS where they both won a conference and tournament title.
In his sophomore season at MGS, Alonzo held a 2-2 record with a 3.38 ERA, striking out 22 batters in 14 appearances. He also struck out eight in six innings of the GCAA All-Tournament Game.
Alonzo transferred to Georgia Southern, where he held a 3.61 ERA and 3-4 record over 27 appearances. He struck out 42 and walked just 16 over 52.1 innings. Alonzo helped lead GSU to a SOCON Conference Tournament victory from the loser's bracket and went to the Florida State Regional Tournament.
Alonzo performed at a high level in his first taste of professional ball, posting a 2.01 ERA and 1.277 WHIP, while striking out three more than he walked (27 K, 9 BB). Alonzo held bats to a .252/.298/.333 slash and had 11 of his 16 outings go scoreless.
Alonzo shined in situational matters, keeping batters to going 13-for-65 (.200) with runners on base, and 5-for-30 (.167) with runners on with two outs. Alonzo held bats to a .239 on base percentage with runners on, and a .394 OPS with two outs.
With runners in scoring position, Alonzo kept batters to going just 8-for-42 (.190), and a .234 on base percentage (.182/.217/.227 slash with RISP with two outs in 22 at bats).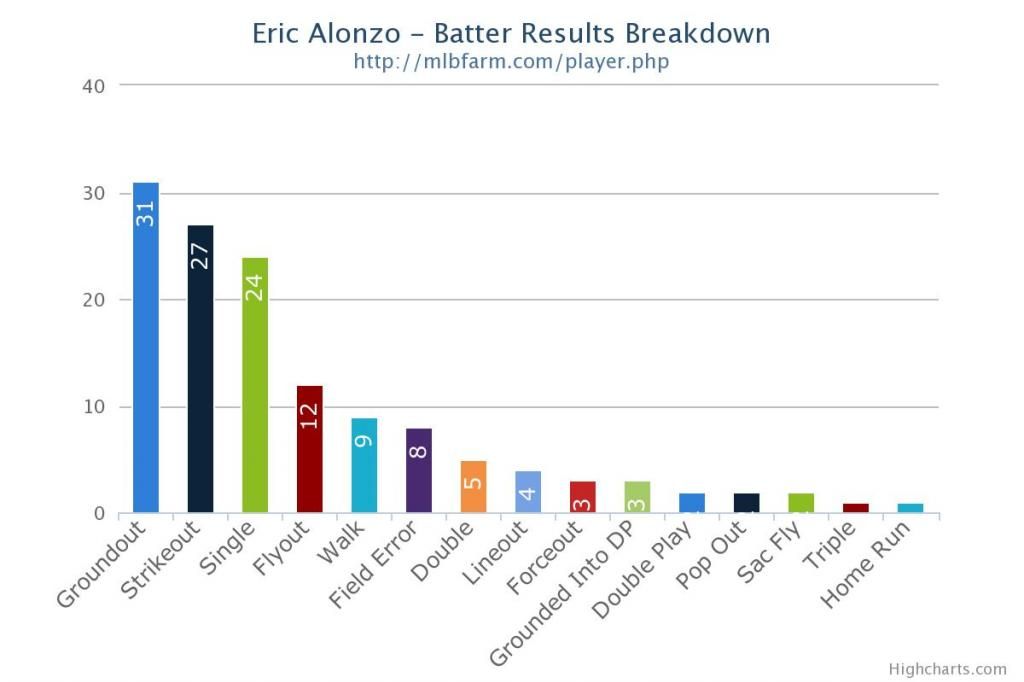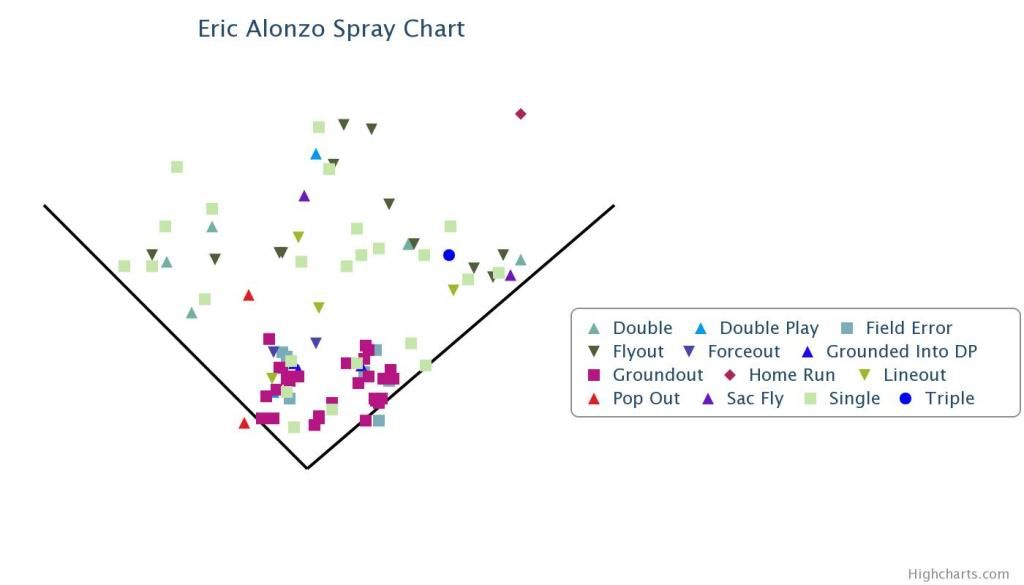 EXPECTED FUTURE:
Alonzo has performed well at the Rookie Ball level and has the age to prove himself at the next level. It could be expected that he'll be in Class-A come 2015, pitching in the Burlington Bees bullpen.
Alonzo has made strides forward in his early career, and will be able to show his worth at the higher levels. This will be the tell tale sign of whether he'll be able to perform at the highest level, and with the big club. 2015 will be one of the biggest seasons in Alonzo's career.
For more updates on the Los Angeles Angels, their prospects, and our Top 100 Prospects Countdown, follow us on Twitter, @AngelsOnScout.
Taylor Blake Ward is a Senior Publisher for InsideTheHalos.com, and can be found on Twitter, @TaylorBlakeWard.