Deyvi Castillo, Outfielder

HT : 6'1
WT : 175 lb.
DOB : August 13, 1997, Santo Domingo Este, Dominican Republic
Throws : Right
Bats : Right
School : N/A
Acquired : International Free Agent 2014
Stock : Rising
Cool Notes : Owns around 10 pairs of Nikes / Owns a baseball cap from nearly every MLB team
Once again, the Los Angeles Angels found a hidden gem in the international market. This time, a 17-year-old, who has lurked his ways into our countdown, and created some sound early on the international level. Many teams were after Castillo in the lower market, but the Angels came out winners, not only in getting him to sign a contract, but getting a gem of an outfielder.
SCOUTING REPORT:
Castillo's biggest strength is his ability to play center field. With good range and break to the ball, he has a strong side already. Add his uptapped speed, and you've got a good element in center field. With coaching, Castillo could be the best defensive center field in the farm system very soon.
Castillo has a swift swing and maintains a good plane, allowing him to make plus contact. He has a long swing, but with no fringe or hitches. Castillo's power is questionable at the moment, but he has shown signs of strength to both sides of the field.
Castillo does have some swing and miss problems which could be coached out. His eye is good, but it's still obvious he's a young player, who makes most of his mistakes at the plate on bad pitches. His gap-to-gap abilities will be the defining difference in being an average player to a good player.
Castillo has a good frame at such a young age and will grow more while adding sustained muscle. This should turn him into a better athlete, adding power, speed, and strength.
STATISTICAL BREAKDOWN:
Castillo had a good first season as a 16-year-old, putting up a .238/.289/.292 slash, with 20 runs scored, 21 runs batted in, and 13 stolen bases. Castillo picked up a hit in 31 of his 52 games, picking up multiple hits in 10 of those games.
In 13 games from June 11th to 26th, Castillo put up a .333/.375/.490 slash, with eight runs scored, five stolen bases, and 10 runs batted in.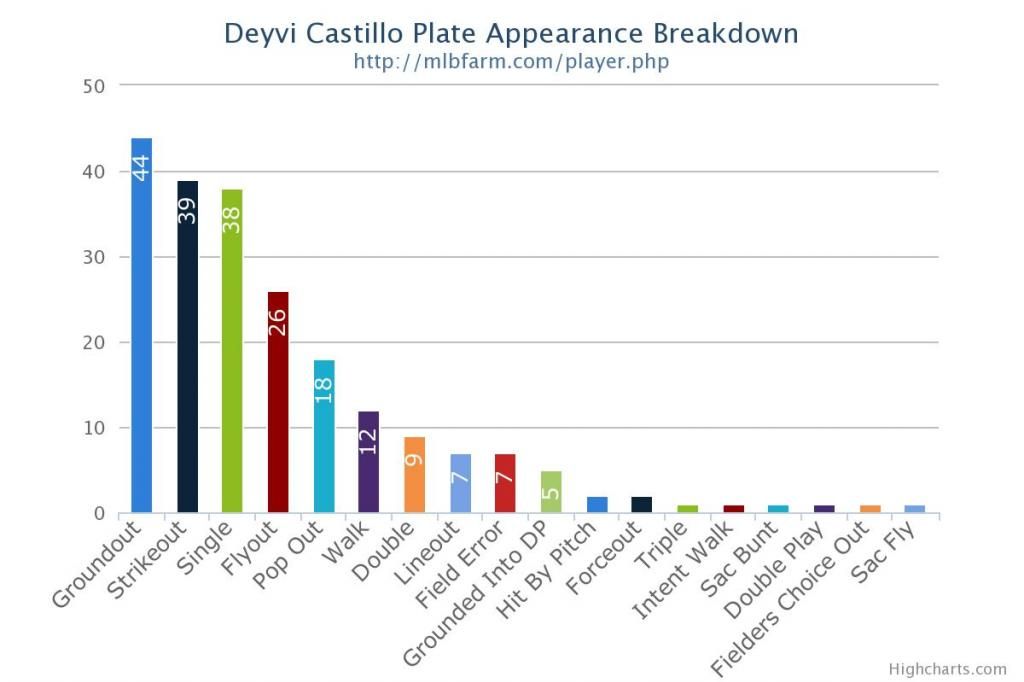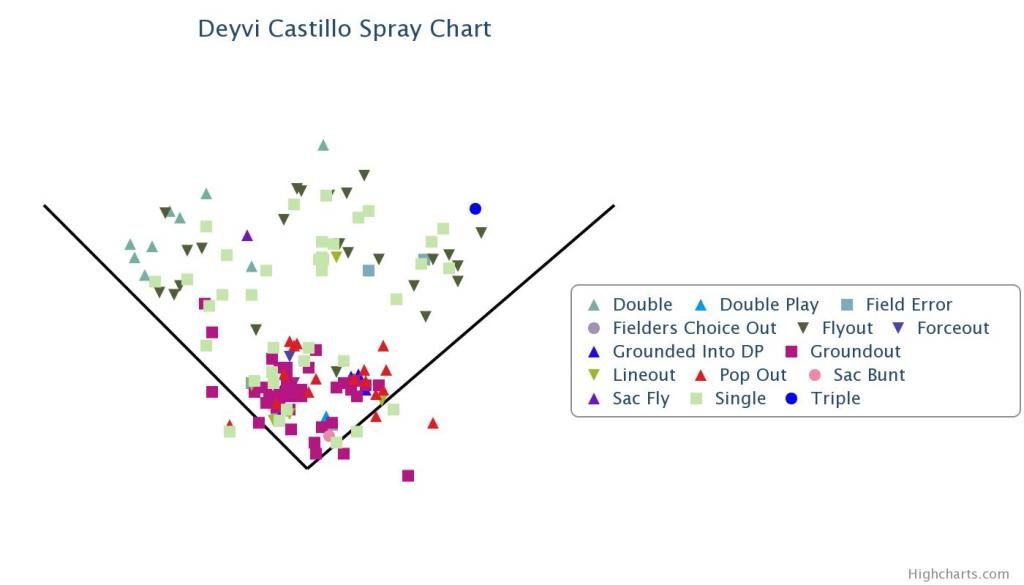 EXPECTED FUTURE:
Castillo is still young, and as goes for that, will need some more fine tuning on the international side of the game. Castillo will spend 2015 with the Dominican Summer League affiliate.
For more updates on the Los Angeles Angels, their prospects, and our Top 100 Prospects Countdown, follow us on Twitter, @AngelsOnScout.
Taylor Blake Ward is a Senior Publisher for InsideTheHalos.com, and can be found on Twitter, @TaylorBlakeWard.