Alan Busenitz, Right-Handed Pitcher

HT : 6'1
WT : 180 lb.
DOB : August 22, 1990, Watkinsville, GA
Throws : Right
Bats : Right
School : Kennesaw State University (Kennesaw, GA)
Acquired : Drafted in 25th round (757th overall) of 2013 June Draft
Stock : Rising
Cool Notes : N/A
He may not be a household name, but Alan Busenitz gets the job done. We took a poll of our writers, asking them if they could use one reliever for an inning of work this past season, who would it be. Wanna take a wild guess on who the majority voted on? Yep, Alan Busenitz.
SCOUTING REPORT:
Busenitz has a three pitch arsenal, consisting of a fastball, curveball and changeup. All come with superior command, and though don't come with a "wow" factor are effective in every sense.
Busenitz's fastball sits in the low 90's, primarily in the 92-94 MPH range. It has good running and sinking movement which allows weak contact to be made when contact is made.
Busenitz uses his changeup and curveball effectively as pitches to keep batters off balance. His curveball is more of a putaway pitch, with late drop and a heavy break.
Busenitz has great control, and uses it to his advantage hitting his marks, which is most likely the strongest part of his entire game.
Busenitz is also hard to read from the plate due to his deceptiveness. He starts his motion with a high leg kick and hides the ball better than most, allowing the ball to be hard to read out of the hand.
STATISTICAL BREAKDOWN:
Busenitz was named a First-Team All-Northeast Georgia selection his junior and senior seasons at Athens Christian High School due to his bat and arm, where he was a four-letter winner.
Following that, he spent some time at Georgia Perimeter College, where he lead them to a Conference Championship in his freshman year. Busenitz finished his sophomore season with a 6-1 record, 2.67 ERA, and 59 strikeouts in 57.1 innings pitched, helping him be named A first-Team All-Region Selection and First-Team All-District Pick.
Busenitz made two starts for Kennesaw State, where he had a 4.2 inning outing against Virginia Tech, allowing two runs on five hits and one walk. His second start, he went 5.2 innings, allowing six runs on nine hits and two walks, while striking out eight.
In Busenitz final college season, he allowed 32 hits and 11 earned runs in 35 innings, while striking out 39, holding a 3.03 ERA. Busenitz struck out five in a three innings performance against Auburn.
Busenitz launched into Rookie Ball, and excelled having 2/3 of his performances going scoreless. He finished with a 2.33 ERA, 1.060 WHIP, and 5-2 record.
Busenitz may have put together the best statistical performance of the 2015 season for relievers in the Angels farm system. He finished the year with a 1.94 ERA, 1.090 WHIP, .217 against average, and 17 saves. Right-handed bats had fits against Busenitz, posting a .200/.265/.227 slash against him. Busenitz shut down lead off bats, holding them to a .179/.220/.268 slash.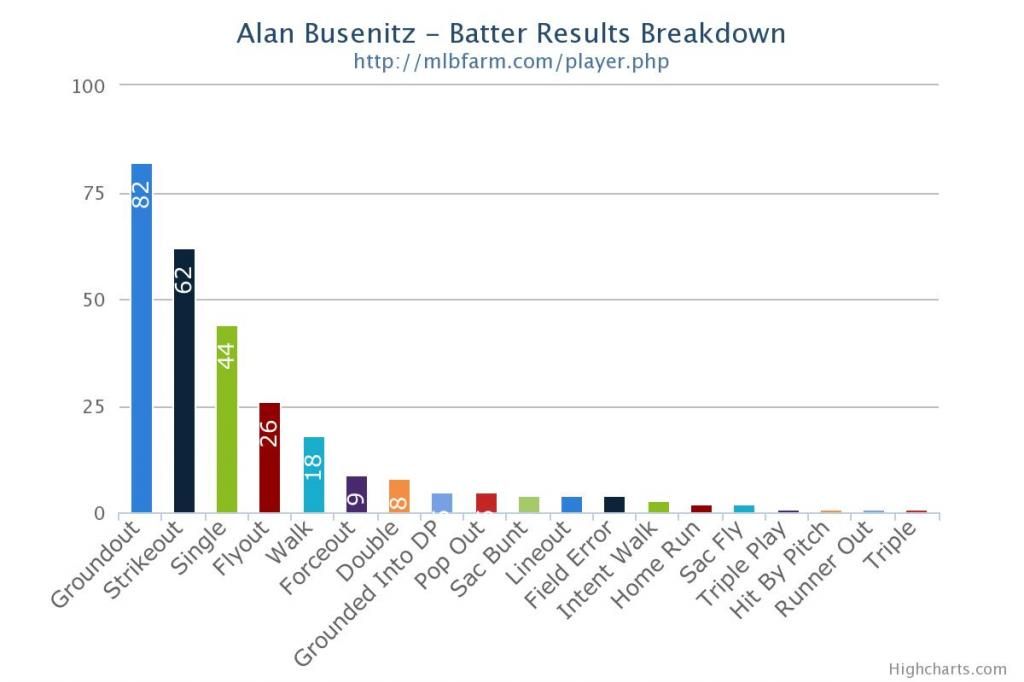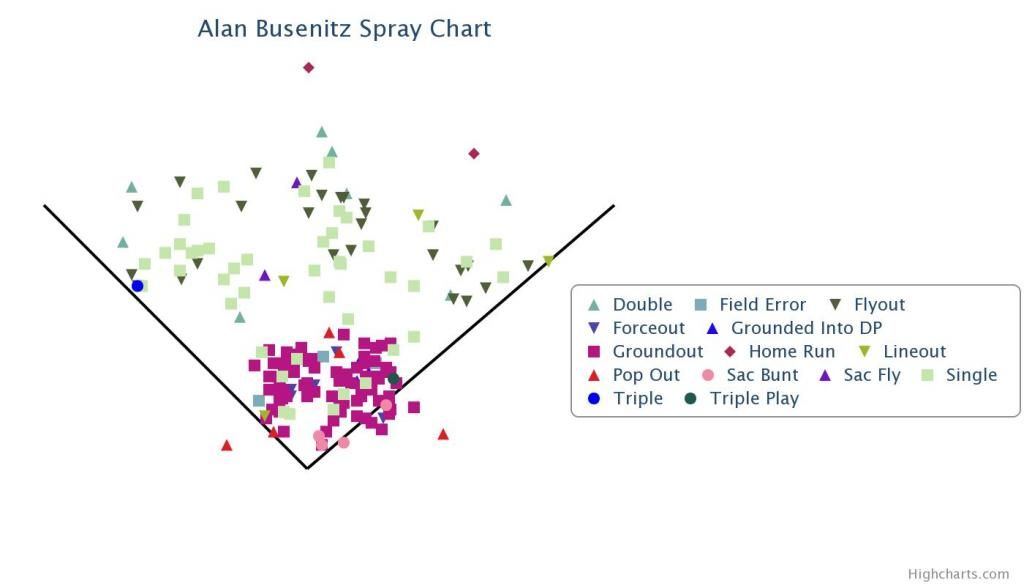 EXPECTED FUTURE:
Busenitz has shined at the Low-A level, and High-A is waiting for him in 2015. Busenitz could be a fast track from this point depending on how well he competes against tougher competition, and he could see time in Double-A by the All-Star break.
When drafted, not many would expect Busenitz to be a threat for the big club, but after some terrific years in the minors, how could he not be considered a potential threat for the big club's bullpen? At the pace he is currently at, Busenitz could see Major League time by the 2017 season.
For more updates on the Los Angeles Angels, their prospects, and our Top 100 Prospects Countdown, follow us on Twitter, @AngelsOnScout.
Taylor Blake Ward is a Senior Publisher for InsideTheHalos.com, and can be found on Twitter, @TaylorBlakeWard.