Arjenis Fernandez, Right-Handed Pitcher

HT : 6'4
WT : 195 lb.
DOB : July 29, 1993, San Francisco de Macoris, Duarte, Dominican Republic
Throws : Right
Bats : Right
School : N/A
Acquired : International Free Agent 2011 ($150,000)
Stock : Rising
Cool Notes : N/A
Some prospects are just ready to burst onto the scene and become elite. Arjenis Fernandez is potentially that prospect for the Angels. With some work, Fernandez and his arm could become not just elite in the Angels system, but elite in baseball. He has yet to reach his potential, and most don't even know what that potential is just yet.
SCOUTING REPORT:
Fernandez has picked up velocity on his fastball progressively each year. This has come with physical growth from his teens where he throwing in the high 80's at 16-years-old, and tapping 90-91 at 17-years-old. He's now added about 15-20 pounds since signing (originally with the San Francisco Giants), and is now tapping into the mid 90's, averaging around 92-95, touching 96 on rare occasions.
Fernandez has a pair of fastballs, one a two-seam with a running movement as opposed to sinking, but still is a good pitch away from left-handed bats, and good pitch the run in to create weak contact on righties. His four-seam needs more movement, as right now, it is a standard flat fastball.
Fernandez has grown into his six-foot-four frame, and is now around 195 pounds, and growing. He is still learning to use his full frame to make effectient work, as his long arms tend to fall behind making a consistent release point challenging.
His arm has lively movement and is somewhat jerky, which makes it hard to read the ball out of his hand, but he has an inconsistent arm slot, dropping his arm on off-speed pitches to a low 3/4 from his original high 3/4, which makes pitches easier to read.
Fernandez uses his legs well, which is where a lot of his power and strengths come from. This allows ease on his shoulder, and takes the jerking motion tension from his shoulder and elbow.
Fernandez's best pitch is his wipeout slider, with strong sliding movement and a late, heavy, dropping motion. This pitch sits consistently in the 85-89 MPH range, which makes it even tougher to match up against due to it's high velocity. Fernandez commands this pitch well and can use it in any count as a swing and miss pitch or "caught ya' looking" pitch.
Fernandez has a curveball as a "here's something new" pitch. He also has been developing a changeup that coaches have called a "work in progress." As goes for most young pitchers, this pitch needs some work and with a rough release point, he's had trouble commanding something new. This pitch will be the make or break point on whether he stays in the rotation or lands in the latter end of the bullpen.
STATISTICAL BREAKDOWN:
Fernandez broke onto the scene in 2012, with three games in the Dominican, and a sudden trip stateside. While in the Dominican, Fernandez pitches in three games, capping 14 innings of work where he allowed four runs on seven hits and seven walks, while striking out ten. Once he came stateside, he took off in the AZL as a teenager, posting a 4.68 ERA, 1.307 WHIP, and .248 against average. Fernandez finished his first season with a start in Low-A where he went 3.1 innings, allowing six runs on five hits and three walks.
Fernandez picked up a pair of starts in Low-A to begin his second pro season, and had a similar outcome to his final outing of the past season, allowing eight runs in 6.2 innings pitched.
Fernandez's ERA jetted from a what could have been 3.96 to 4.89 in his full season of Rookie Ball, after a 10 earned start on four home runs. That game alone spike all of his statistics, but if you take that one game away, he could have finished with a 1.293 WHIP. In his final seven starts (excluding the explosion), Fernandez posted a 2.61 ERA and .277 opposing average.
Fernandez put up a 9-5 record and 4.23 ERA. Nine of his 14 starts went at least five innings while allowing two runs or less. He also had a pair of games where he picked up seven earned runs in less than five innings, which created havoc on his numbers. However, Fernandez did find a hot spot in his game. With RISP, Fernandez held bats to a .212/.252/.317 slash, and .132/.175/.158 slash with RISP and two outs.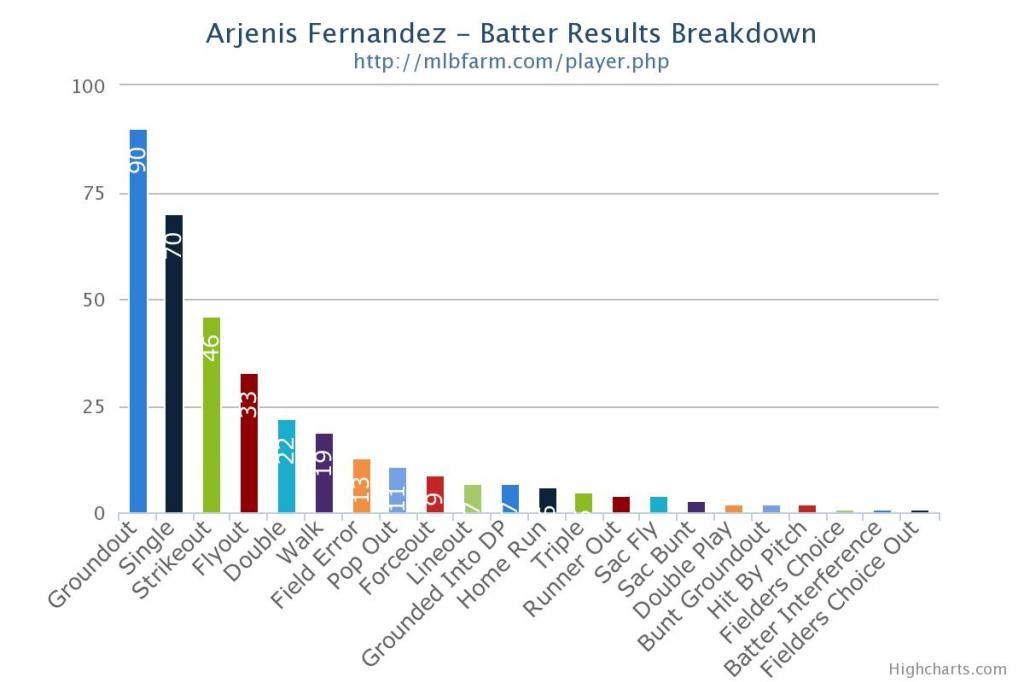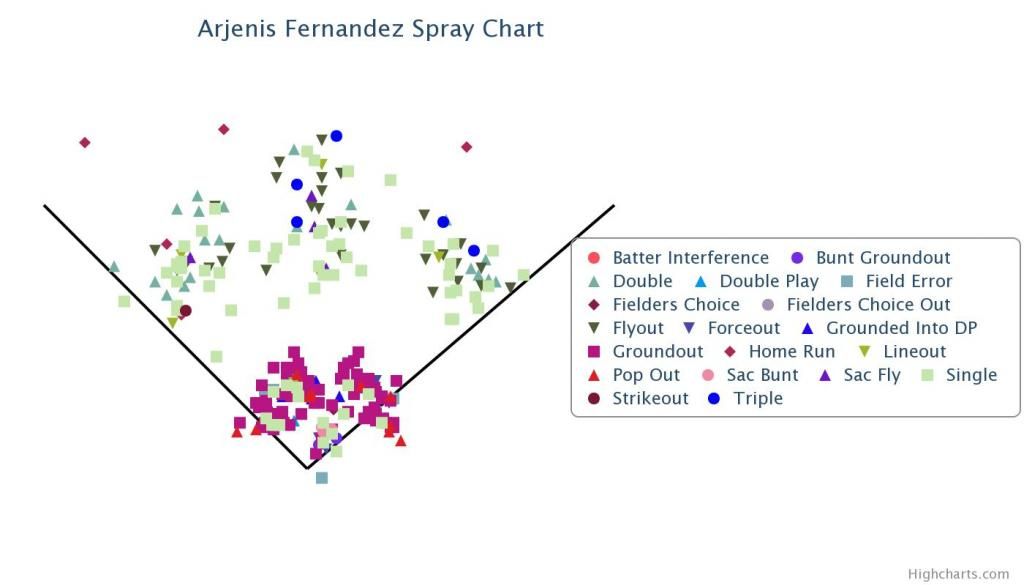 EXPECTED FUTURE:
Fernandez is on the break of becoming elite, and a full season of baseball could be where that break comes. 2015 should be a full season in Low-A Burlington for Fernandez, where he can possibly shine and thrive in a pitcher's paradise league.
Fernandez's future could rely on his changeup. He has potential as a starter, but a bullpen role seems to be where he's heading at the moment. Fernandez is on pace to reach the Major League level by the 2018.
For more updates on the Los Angeles Angels, their prospects, and our Top 100 Prospects Countdown, follow us on Twitter, @AngelsOnScout.
Taylor Blake Ward is a Senior Publisher for InsideTheHalos.com, and can be found on Twitter, @TaylorBlakeWard.