Chris Ellis, Right-Handed Pitcher

HT : 6'4
WT : 190 lb.
DOB : September 22, 1992, Birmingham, AL
Throws : Right
Bats : Right
School : University of Mississippi (Oxford, MS)
Acquired : Drafted in 3rd round (88th overall) of 2014 June Draft
Stock : Neutral
When it came to this last draft, one name stood out above the rest (aside from Sean Newcomb). Chris Ellis was a special pick in the third round for the Angels last year, coming in with a filthy arsenal. With some coaching, you could see Ellis at the top end of the rotation in years soon to come.
SCOUTING REPORT:
Ellis comes equipped with a strong fastball. His trouble with it is how he commands, or doesn't, and has trouble placing it where he likes (see below for command and control). Ellis' fastball sits in the low 90's, primarily from 92-94, but can jump into the 95-96 range. It has nice movement to it, running in on right-handed bats, sinking when he throws it properly, and cutting on lefties. This movement comes from different grippings of a standard four-seam, and is the primary reason he was taken so high in the draft and has such a high ceiling.
Ellis comes with a pairing of off-speed offerings, consisting of a curveball and changeup. His curveball has a lot of promise to it, but doesn't show up as much as you'd like to see it. It isn't a traditional power curve, but has a harsh velocity at the beginning of it. Some of this is from it being thrown too hard, which also leaves an erratic shape instead of it's sharp break, and he lets it go too early. With developement, he should be able to snap curves off, and make it a true put away pitch. Ellis has a great feel for his changeup. It comes in from the same arm slot as his fastball, and same arm speed, but comes in at 10-15 MPH slower, making it very deceptive. It is actually one of the only pitches in his arsenal that he can truly command to both sides of the plate.
Command and control are problems for Ellis so far. He was a reliever until about March of 2014, and his erratic pitches were something he could get away with. The coaching staff at Ole Miss did a great job of refining Ellis, and turning him into a starting pitcher, teaching him how to pitch, as opposed to just throw. A lot of Ellis' command problems come from his long arms, and erratic release point. Coaches love guys like this, because they can begin fixing him immediately. Once he fixes his release point, finds a consistent arm slot and stays on top of the ball, his command and control should be fixed quickly.
Mechanically, Ellis has nice fundamentals, but needs to fix some quirks. He is a tall pitcher, who finds trouble with repeating him arm slot, partially due to his long arms. He has a good pushoff move, and keeps him momentum towards the plate, but has trouble finding a consistent landing spot. His arm motion is clean, despite the release point problems. Despite all the negatives, Ellis has an easy delivery, and should find consistency with proper coaching.
Ellis' phsyical presence alone is great. He's six-foot-five and 190 pounds, and is still filling out at the age of 22. He may add some velocity to his pitches with added muscle, and as his upper body fills out, his lanky arms will turn into a full stature, and fix his control problems with time. He's a natural athlete, and with his frame, has the proper stamina to remain a starter as he goes through the farm system.
STATISTICAL BREAKDOWN:
At Spain Park High School, Ellis was a two-star athlete, excelling in baseball and lettering one year in football. Offensively, Ellis hit .351 with four home runs, 65 RBI, 18 doubles, three triples, and 53 runs scored, with two of his home runs and 36 RBI of his RBI coming in his senior year when he hit .365. On the mound, Ellis combined for a 16-7 record with three saves and 175 strikeouts in 120 innings, while walking just 28 and holding a career prep 2.40 ERA. In his senior year, he posted a 2.90 ERA, with a 4-3 record, striking out 50 and walking 11 in 37.2 innings.
Between his freshman and sophomore season, Ellis held a 5-2 record in 32 appearances. He also held a 3.93 ERA (2.84 in his freshman year), and allowed 56 hits and 19 walks over 52.2 innings pitched for a 1.424 WHIP. Ellis held a 2.36 K/BB ratio, striking out 45 and walking 19. In his junior year at Ole Miss, Ellis held a 2.55 ERA and 1.315 WHIP. Ellis struck out just 67 batters, but held bats to a .261/.343/.352 slash. Ellis kept his walks to a minimum, at 3.34 per nine. Ellis also held a 10-3 record in 19 appearances.
Ellis had limited innings upon being drafted and being sent to Rookie Ball. In 15.2 innings pitched, Ellis allowed 12 runs on 17 hits and eight walks, while striking out 16. All in all, Ellis had bats see a .309/.415/.418 slash, hitting two home runs and no other extra base hits in 55 at bats.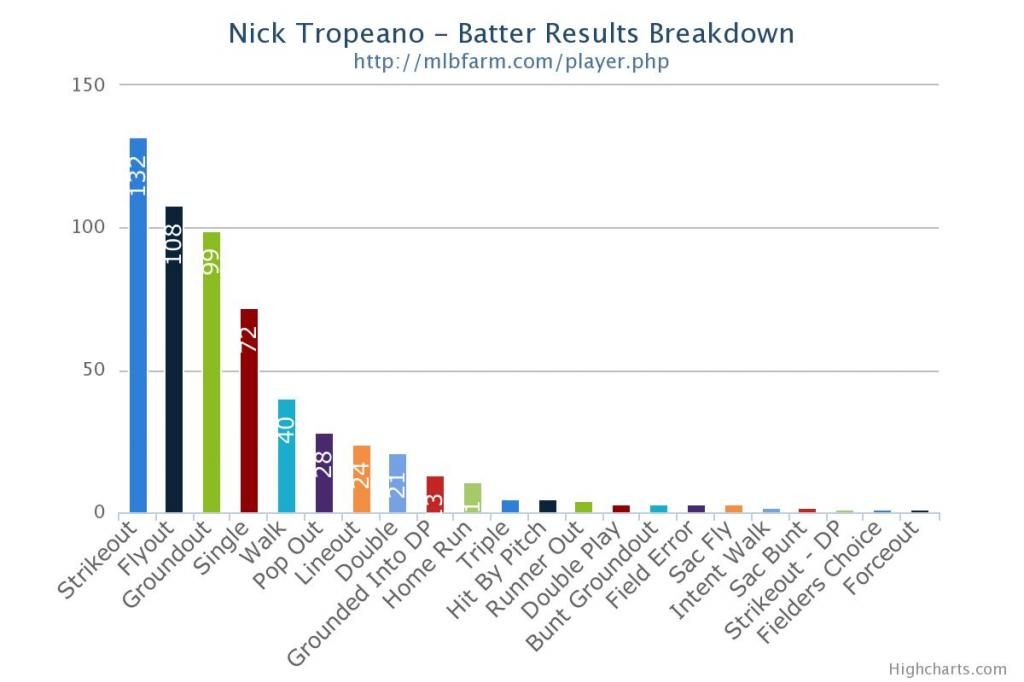 EXPECTED FUTURE:
Ellis is still in the development stage of his career, and needs some coaching before advancing too far in the system. He has some age on his side, and should see 2015 be spent in Low-A Burlington. However, with a strong Spring Training, and some work with the Major League coaches, he could make the leap to High-A, and continue his development in the hitter friendly Cal League.
Ellis has a nice ceiling of being a mid-rotation starter, potentially being a #2 guy at his peak. His current ETA to the Majors is 2018 when he's 25-years-old. All of this depends primarily on how and when he fixes his command and control problems.
For more updates on the Los Angeles Angels, their prospects, and our Top 100 Prospects Countdown, follow us on Twitter, @AngelsOnScout.
Taylor Blake Ward is a Senior Publisher for InsideTheHalos.com, and can be found on Twitter, @TaylorBlakeWard.