DONUT 1: Jason Terry is himself no physical giant. So he certainly understands the psychology of the former high-school or college basketball player who watches the NBA – after he's done selling shoes or working at Home Depot or writing about sports -- and believes he "just needed one break'' to himself be a "Jet.''

And if it happens to the 6-2 Jason Terry, you KNOW it happens to JJB, from a small school, from a small island, from a small 5-10 frame throwing up 25 points the other night against Baron Davis and LAC.


"I've got guys challenging J.J., from family and friends to guys at the YMCA and at the rec center," Terry said. "They want to take his spot. But ain't nobody taking his spot. He's one of the toughest players on the team."

Well, not NOBODY. Heck, once Roddy B returns (next week, maybe?), Beaubois might take some of JJB's minutes for the Dallas Mavericks . But no fork-lift driver or shoe salesman is going to take his spot, anyway. And also, nobody named Jason Williams, just released from the Magic roster.
DONUT 2: DallasBasketball.com is proud to be associated with the Legends for Charity Dinner honoring the Super Bowl XLV FOX broadcast team with the Pat Summerall Award (presented by our old friend Pat Summerall). The event is Thursday, February 3, and includes a cocktail party, silent auction and dinner with the whole gang -- including Troy and Jimmy and all of your favorites. (Jimmy Johnson is one of your favorites, right?)

The event is at the Hilton Anatole in Dallas, the NFL Headquarters Hotel, and for more information, check out legendsforcharity.com
DONUT 3: Texas Rangers infielder Ian Kinsler comments on the departure of Cliff Lee:
"Honestly, we do not need him.''
I see the logic here. It's true. Hey, the Rangers went 40 years without pitching. It's a tradition!
DONUT 4: The Mavs GM, Donnie Nelson, says the team locker room is really divided over Packers-vs.-Steelers.
Yeah, I bet all those guys from France, Puerto Rico and Germany really care about some team from some place called "Green Bay.''
DONUT 5: The Rockets are in town tonight. It's a 7:30 tip but DB.com has coverage throughout the day and night … In the meantime, we tease you ...

To heck with Blake Griffin. The Dunk of the Night -- not just at the AAC but all around the NBA on Tuesday -- was this one:



More of the same against the Rox, please.
DONUT 6: It is sports-talk radio on acid, in terms of its instant delivery of news and commentary and then its instant impact on news and commentary.
Bears QB Jay Cutler goes down in the NFC Championship Game with a knee injury of some sort … he isn't really grimacing or crying or rolling around on the floor with pain … he isn't later on ice or on crutches or in the hospital …
And here come the experts – not just talk-show types but fellow NFL players, too – questioning the severity of the injury and his toughness.
All Monday morning it raged … until about noon, when it was revealed that yes indeed, Cutler had a tear in his knee that the Chicago medical staff deemed serious enough to keep him from playing.
It was never logical: What, you think Cutler, his team behind 14-0 but at home against the archrival Packers with a chance to go to the Super Bowl – didn't WANT to play?
I talked about this with Chuck Cooperstein, the veteran ESPN radio talk-show host (and Mavs radio play-by-play voice) and he put it in perfect perspective.
"I know I'm going to be called 'old-fashioned' by some,'' Coop said. "But why must we rush to deliver a medical opinion from in front of our TVs? Why is it that with Twitter or whatever, the loudest screamer, and the first screamer, wins?''
In short, Cutler wasn't being fairly criticized over his knee injury.
Now, if you want to criticize him for being a jerk …
DONUT 7: Dirk Nowitzki knows shooters.
Dirk Nowitzki likes Peja Stojakovic.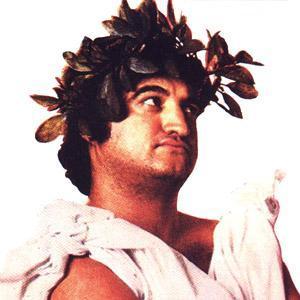 "I just shot with him,''The UberMan said on Wednesday, "and he beat me (in a 3-point competition) every single time. We all know what he did in this league. He's one of the best shooters in this league. And his stroke is still there.''
Maybe it's Saturday when the world gets to see it.

DONUT 8: John Belushi would've been 62 this week. Toga!
DONUT 9: Earlier this week, I visited with DeShawn Stevenson, wondering why he was wearing a round beige Band-Aid to cover up a wound or a cut or something on his throat. (Turns out he's got a pair of new piercings. Near his throat. Ouch.)
I also wondered why a man with HIS skin tone would be required to wear a Band-Aid that is MY skin tone. Here, have a look:
So here comes DB.com reader "KB,'' who says, "Being black myself, I know. Fish, check it out. They are called
Ebon-aides!
See? This isn't a just a basketball site. It's a cultural aide. And an Ebon-aide.
DONUT 10: Thanks to iDealGolfer.com, friends to so many DB.com readers who get to experience the best golf in DFW at half the price ... an example: Today, North Dallas favorite Stewart Peninsula Golf Course is available for golf any day of the week for 59 percent off - Including a Meal! (that's 19 bucks, kids!) ... And thanks to MavCowTickets, which does the same for folks who want to get into the big game -- that's the Mavs, concerts, even the Super Bowl!
DONUT 11: So the Pittsburgh Steelers are coming to DFW for the Super Bowl? The bars will be busy! And thanks to Big Ben, so will the bars' ladies rooms!
DONUT 12: I make a decent living (one dime at a time!) and I love all my siblings and I enjoy being a man. But damn, I wish I was the long-lost sister of Oprah.