DONUT 1:
There are a skillion reasons why Mavs fans who want All-Access to their Mavs have decided to Go Premium Mavs. I've gotten so many comments and compliments and requests this morning, I thought I'd give you a look inside one of those reasons.
Here's the Mavs' pregame warm-ups last night, starring Dirk Nowitzki, with the soundtrack to his loose clowning provided by DJ Spinderella. What you'll see here is the sort of leadership I've always argued is provided by The UberMan and his particular style. What you'll also see here is DallasBasketball.com, sitting on the Mavs bench for an hour before tipoff, eyeballing the court for pieces of video and sound and information to provide to the Mavs Premium Member.
Here. Go ahead. Take a look.
That's a sampling of what you get … exclusive interviews, premium analysis, inside scoops, player videos … plus Premium content on hundreds of other FOX sites, as well as chances for free Mavs tickets and free autographed DB.com Mavs merchandise … 24-hour-a-day coverage of your Mavs for a dime-a-day, which supports the site … and gets us a seat on the Mavericks bench to show you Dirk doing his Dirk thing.
DONUT 2: I've got a few of these left. (Hurry, I tell ya!) I give you two tickets to Mavs-Wizards and Roddy Beaubois Bobblehead Night, which is Monday at the AAC, and I give you a FREE RODDY B t-shirt (just like the one Roddy B himself has!) ... and the whole shebang is $18.99. Who wants in? That's 2 FREE Mavs tickets for the price of the FREE RODDY B shirt to watch the Mavs win their fifth in a row! Check the details here!
DONUT 3: "Sasha Pavlovic is not going to be with us going forward,'' coach Rick Carlisle said in opening his Saturday postgame presser. "Right after the game, I thanked him, the team thanked him, for what he's brought to us the past 19 days. He's been an important part of us getting back on track here over the last four or five games. We appreciate what he did . . . and I'm sure he's disappointed. I'm also sure he'll hook up with someone else . . . The decision came from the top and it basically involves flexibility going forward."
"The decision came from the top.''

DONUT 4: That's as strong an indication as you're going to get that this was a financial move (Dallas opting not to spend half-a-mil on Sasha) as it was anything else.
Unless you believe that it's because Peja is ready to come back.
DONUT 5: "It's likely that (Peja) will not go on this trip, and that he will stay here and concentrate on conditioning and the physical aspect of getting ready to play,'' Rick said. "At that point, we believe he will be more ready to step on the court for a game."
Oh. Never mind.

DONUT 6: We welcome back to the DallasBasketball.com fold Columnist Mark Followill, who in addition to regularly pitching in on DB.com Mavs Podcast with Bacsik and Fish will also answer your questions in a weekly column. Look for "Followill's 5'' coming this week!
DONUT 7: It's time for the biggest DB.com Mavs Party ever! We're staging a Road-Game Get-Together for Saturday, Feb. 5 at ThreeSheets in Dallas, and we've got great reasons you need to join The 75-Member Staff at the Mavs-at-Bobcats party! * Our parties are semi-legendary, but this location is going to make it special: Historic setting … gigantic TVs … patio fireplaces … drink specials … all at ThreeSheets , located at 3113 Ross Avenue Ross, right off 75 and not far from the AAC.
* Some of the biggest brains in the Mavs media will be there, watching the game with you and discussing trades and whistles and dribbles and rumors and Mavs.
* ThreeSheets cooks up the best hand-made pizza in town … right there next to the legendary bar … and DB.com has arranged for you to get a pizza during the first half of the game for half-price … that's $5 for hand-made pizza!
* First whole bunch o' DB.com readers who come on in get a FREE UberMan t-shirt (while they last, of course … but Marcia is bringin' a bunch!)
* You'll get a chance to win FREE Mavs tickets courtesy of DB.com and MavCowTickets.com!
*
The ThreeSheets DB.com Mavs Road Game Get-Together starts at 5:45, with the tip at 6 … that gives you plenty of time to come early and stay late. The ThreeSheets crowd will grow into the night (for you young people) and yet you can still get home in time to watch the news (for you old-timers).
* Hot rumor: Fish is buying a shots. Or two. So get there ... Save this: THREE SHEETS IS LOCATED ON THE NORTH SIDE OF ROSS AVENUE IN BETWEEN CENTRAL EXPRESSWAY AND HALL STREET! Get there! ... (Here's Directions to ThreeSheets)
*
Fish and Bacsik and D-Lord and Dugat and huge TVs and a cool setting and fun folks, plus ticket and merchandise giveaways, FREE UberMan t-shirts, drink specials, $5 pizza and Mavs-at-Bobcats all starting at 5:45 on Saturday, Feb. 5 … the
ThreeSheets
DB.com Mavs Road-Game Get-Together! ... It's our own Super Bowl Bash with everything but Pamela Anderson!
DONUT 8: I thought "The Dirkie'' winner as Player of the the Game was, with all due respect to Jet's 18/11 double-double, Big Wood. And actually, in the voting, they are neck-and-neck.
But me? I expect Jason Terry to score 18 points. And I've seen him actually dish.
But we haven't seen Brendan Haywood (10 points, five rebounds, a steal and a block) jump around like this but once or twice a month all season.
Let's read between the lines of his teammate and supporter Tyson Chandler:
"He came in and he made a world of difference,'' TY said of Big Wood. "He played with great energy, he was all over the floor, he got a couple of deflections, big key stops and he made himself available. He played aggressive and it was fun to watch, to be honest with you. He was focused pre-game, he was focused during warm-ups, and when he's focused and keyed in like that he's a huge difference for us, and like I said he definitely changed the game around.''
That whole paragraph is a collection of "what-if's,'' eh?
"He made himself available.''
"He was focused.''
"When he's keyed-in …''

And as we wrote last night, I'm conflicted; should Mavs fans be happy that Big Wood had a big game, or upset that his potential has been so rarely tapped?
DONUT 9:
The Mavs feel great about where Dirk is at – "You don't go 8-for-11 in this league getting the attention he gets unless your rhythm is starting to come back,'' Carlisle said – and if I'm a Mavs fan, I feel great about the way Nowitzki is approaching his post-sprained-knee recovery.
Yeah, he missed the nine games. But he is WORKING back.

Said The UberMan: "I'm going to keep working. I'm going to keep working to ultimately get there where I was. It feels better from game to game, and I'm going to keep on working, doing my stuff after practices and stay a little extra and do some extra stuff, and I'll be back to normal hopefully soon."

DONUT 10: How good was Joe Johnson on his way to 27 points? The Mavs actually thought they did a nice job against him.

"We put Shawn Marion on Joe Johnson head up with no double-team, and he did a great job two or three times in a row,'' Rick said. "And that gave us a cushion that led to the win."
OK, I guess they actually thought they did a good job on Joe late. Which must be so as Atlanta scored 13 in the entire fourth quarter … after Joe scored 12 by himself in the first quarter.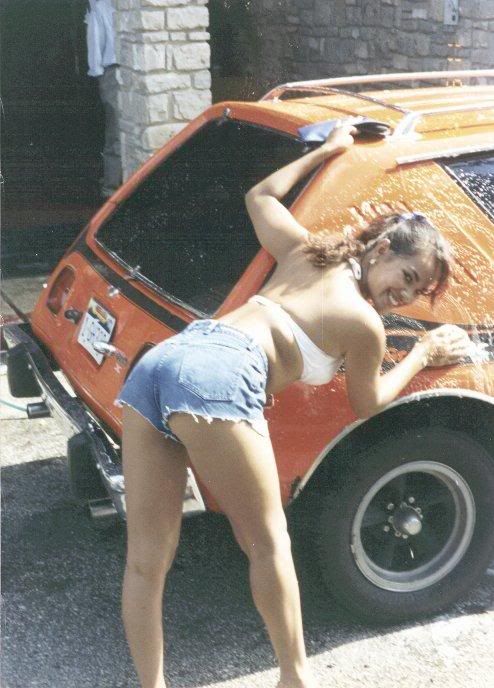 DONUT 11: So you're a big MFFL, eh? Here's how to stay in touch:
* DB.com Mavs coverage on Twitter
Oh, and then there's the best way of all: Let's all meet in person next Saturday at ThreeSheets!
DONUT 12: No Mavs practice today. Instead they get rested and ready for a visit from the Washington Wizards (0-23 away from home), a chance to sweep this four-game homestand against a club that succeeds on the road like Willy Loman in a 1971 AMC Gremlin.