If it is the innovative Cuban's idea of an unorthodox Dallas Mavericks marketing campaign, he's got himself a bullseye. I mean, what's the theme song to this campaign? "That's A Strange Way To Tell Me You Love Me?''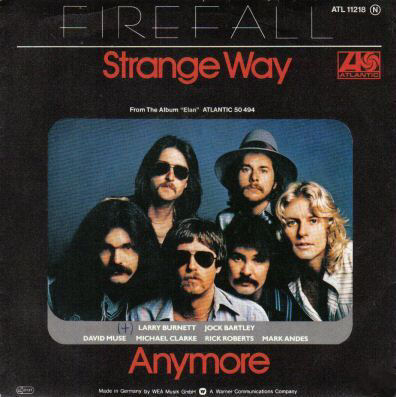 What it's really about, though, is that Cuban is a wildly devoted fan of his own team and his own franchise … and events (along with the media's line of questioning) have conspired to make him as passionately frustrated as the next schlub.
For one more night, though, the figurative bullets Cuban handed Mavs fans to load into their figurative pistols can go unfired. Cyanide is replaced by confetti. No need to pull the plug; the Mavs are suddenly electrified.
"After a bad loss, a lot of times it can carry over,'' said center Tyson Chandler after Dallas' 93-82 drubbing of the Blazers, a success that maybe erases some memories and defintely propels the Mavs to a 3-2 lead in the best-of-seven series. "Tonight, I wanted to bring energy and hope my teammates would feed off it, and they did."
The Mavs' offensive gameplan clearly focused on solving their problems with interior presence, and Tyson Chandler and Dirk Nowitzki solved that. The emotional Chandler totaled 14 points and 20 rebounds (a franchise playoff-record 13 of them offensive) and perennial MVP candidate Nowitzki scored 25 before retiring early to rest for Thursday's Game 6 in Portland. The two 7-footers dominated inside and combined with Jason Kidd's 14 assists (one more than Portland totaled as a team) Dallas was in control throughout most of the second have, at one point gaining a lead almost as large as ... well, you know.
The prickly questions and the prickly answers are part of the baggage that this franchise carries with it. Dallas has a reputation for being a top-seeded team that underperforms in the postseason. And what happened in Saturday's Game 4, when the Mavs lost a late 23-point lead and then the game, is bait for those who want to dog-pile this team.
And, an invitation for anyone who wants off the bandwagon.
"We're going to keep busting our ass,'' Cuban said. "We're not going to beg (fans). They can do what they want to do. That's why they call them fans …''
The fans at the AAC actually played a positive role in this outcome, which puts Dallas within one victory of advancing to Round 1 in a Western bracket in which even powerhouses the Spurs and the Lakers are struggling through their respective series.
"It's wide-open,'' said Jason Terry.
For Dallas, it's not over yet, of course. The Mavs are 0-4 this season in Portland. They've lost eight straight postseason roadies overall. This double-digit lead here was not enough to allow anybody in the gym to relax, Saturday's collapse being too fresh in everyone's minds.
After that game, the Mavs paid lip service to the concept of "adjustments.'' This time around, they actually made some, including:
*Going away from 3-point shooting when it failed to work. Dallas missed its first 10 trey tries in the second half before retooling its approach and going back to feeding Chandler and Nowitzki, and to driving inside in general against a Blazers team that spent all night in foul trouble.
*Taking advantage of that foul trouble. Suddenly, LaMarcus Aldridge (12 points) went soft. Marcus Camby couldn't stay in the game. And as a result, Dallas outrebounded Portland 49-37 – with the Mavs totaling a game-changing 20 offensive rebounds. Portland plays at the NBA's slowest pace and wants to keep possessions down. Dallas outworked them into all those extra possessions for the home team.
*Cranking up the full-court pressure. The Mavs figured Brandon Roy needed to carry an extra load (maybe so he wouldn't be free to go off for 24 like he did Saturday). So Roy and Andre Miller found themselves draped by a Dallas defender from baseline-to-baseline, the sort of strategy befitting what Dallas coach Rick Carlisle called a "must-win.'' Once Portland did advance the ball, it found itself opposing a Dallas defense that unveiled a zone with some frequently, and also often tended to defend the pick-and-roll by double-teaming the ballhandler. … a series of changeups that the Blazers swung at and missed.
*Going back to Carlisle's much-ballyhooed offensive balance. Dirk only took three shots in the fourth quarter of Game 4, and that was a crime. He only took three shots in this quarter, too. But that's because the victory cigar was being smoked. Meanwhile, though, Terry scored 20, Shawn Marion had 14, and Peja Stojakovic, JJ Barea and Brendan Haywood all had effective moments.
Now the Mavs can dump some of that baggage. Maybe Thursday. Maybe Saturday. We've joked that going into this game, the Mavs were the only team in NBA history to be "down'' 2-2 in a series; that's how negative the public vibe was.
But the overall numbers do not lie: Of the previous 157 series tied at 2, the Game 5 winner has come out on top 83 percent of the time. The Mavs retain home-court advantage, have been the consistently superior team in this season, and were consistently better over the course of 82 regular-season games, too.
All of which seemed to put Cuban and his Mavs in a more jovial postgame mood. Cuban gobbled up dinner from the buffet table. Kidd talked about regaining his mental focus on Sunday while "hunting for Easter eggs. In one interview room, Dirk gave credit to Chandler for his inspiration … and in the other interview room, Chandler gave credit to Dirk for his inspiration.
I don't believe any fans are quitting just yet – maybe because they are encouraged by the fact that Dirk and Chandler and company aren't quitting on each other.