1
"Kaboooooooom...'' – Tweet at 2:38 Monday afternoon, November 14, 2011 from
Dallas Mavericks
veteran
Brian Cardinal
.
2
The players have rejected the owners' supposed take-it-or-leave-it labor offer. They've decided to dissolve their union. They've decided – right along with the owners, co-villains in this horrible play – to position themselves to cancel the 2011-12 season.
3
"There will ultimately be a new collective bargaining agreement, but the 2011-12 season is now in jeopardy," NBA commissioner David Stern says.
4
The Mavs really are jinxed. Even when they finally win a title, they don't get to be the lead story.
5
Now, wait a minute, commissioner David Stern. On Monday morning, you told the AP that your side was done negotiating. And then after the Kaboom, you are saying you cannot negotiate with a disbanded body, that "there's nobody to negotiate with.''
Chancellor Stern, how many ways do you want it besides "both''?
6
Every NBA fan will feel robbed of something very specific. In Dallas, the pain might be justifiably more acute, if only because the amount of time we have left to witness
Dirk Nowitzki
is shrinking.
7
Meanwhile, your Dallas Mavericks are about to be "dynastic,'' "The Longest Single-Season Champion Ever.''
8
Shakespeare wrote, "The first thing we do, let's kill all the lawyers.''
Shakespeare didn't know NBA basketball. Because before the players and the owners kill all the lawyers,they'll have to pay them.
String this thing out. Milk it. BILLABLE HOURS.
9
How much of a clusterbuck was this on the players' side? " On Monday morning,
Chris Duhon
of Orlando tweeted that the Magic, as a team, wanted to take the deal. Later came an explanation to the media: Three Magic players had responded to his tweet saying they, individually, didn't want it. And, writes one Orlando reporter in explanation, "That meant the majority didn't want the deal.''
So first all 15 guys wanted it. Then three of the 15 didn't. And three-of-15 is a "majority''?!
10
Union leader
Derek Fisher
swears the show-of-hands vote by the players who were in New York was unanimous. Now, in a democracy, we don't have to tell other people how we voted. Peer pressure and strong-arming influence, you know.
Maybe the union should've used a system more complex and private than a show of hands?
11
The owners quite clearly aimed their blades at the jugular in their approach. And Kaboom means they cut too deep.
12
Place blame where you wish. You can shoot buckshot blindly and still hit an appropriate target. But let me repeat: There are endless bad guys here. In fact, in a sense, we have the most impactful agreement we'll get in some time now: Players AND owners essentially agreed to kaboom the season.
13
Think of all the times when you and others go to a Mavs game for a date. For a birthday celebration. For a business meeting.
Gone. Gone. Gone.
14
Stern: "I don't think it's resolve (on the part of the players). I think it's bad advice. They've been badly misled.''
15
Sometimes you wonder if all the fellas understand all the serious ramifications of this. You wonder it when in the hours after the decision came down, former Mavs swingman
Marquis Daniels
tweet, "That boy clean got a mean swag lmao.''
I do not know what any of that means. I do not, however, think it symbolizes anything positive about the responsible parties.
16
When the players did meet, union officials reportedly confiscated their cellphones. Sources say union officials also told the players to quit passing notes around in class, to sit up straight, and that they could only eat candy "if you brought enough for the whole class.''
17
"Basketball Never Stops,'' preaches Nike.
18
Yes, Nike. Yes it does.
19
And it is all but decided: David Stern's legacy is not global expansion or TV revenue or anything else now rendered relatively meaningless. This, David, is your legacy.
20
I am obliged to repeat this:
The American median income today is $26,000. If you make $109,000 a year, congratulations, because you are in the top 10 percent of American earners; at $109,000, you are essentially rich. If you make $1.6 million (approximately the NBA veterans' miminum) you are not just a "1 Percenter'' – you are in the 0.1 percent. And if you make $10 million, not uncommon in the NBA, you are among "The 0.01 Percenters.''
21
The "they negotiated in bad faith!'' accusations are as ridiculous coming from one side as they are from another. All involved had two-and-a-half years to figure this out.
22
Along the same lines, a tweet from former Mavs journeyman
Steve Novak
: Hey Stern, anyone who gains over $3B in negotiation and threatens to demand more should be careful who they call "greedy!"
Yes, yes, Steve. But what the hell difference does it make? Sticks and stones … Why are you people more concerned with how you are characterized by your negotiating foe than you are actually negotiating?
23
OK, players. Want to threaten to go overseas? Quit threatening. Go. Truthfully – and I love DFW in the winter – there is no practical reason for most members of the Mavericks to be in Dallas right now.
Jason Terry
, for one, has daughters in school. But most of the fellas are less attached to North Texas.
So go. Travel safe. See you whenever. Wherever.
24
My understanding is that legally, NBA owners literally do not have anyone to negotiate with. But I know Billy Hunter's address. Can't you just FedEx something over there, just in case he picks up his mail?
25
"Their rhetoric is almost too humorous,'' Stern says, and this man has a damn strange sense of humor, eh?
26
So the players turned down 50 percent of BRI to instead accept 100 percent of nothing.
27
Houston's
Luis Scola
was begging his union brothers to put this to a vote of all the players, not just the reps. Maybe Luis Scola needs to work on his English, because I don't think anybody understood him.
28
Stern says the players were "hell-bent on self-destruction.'' He seems to mean that as an insult, but in terms of the disbanding of the union, his characterization is exactly correct.
29
My man Jagger notes that Kim Kardashian would like to announce that despite this conflict, there is no lockout on her pants zipper.
30
In DFW, we have the D-League Texas Legends starting up the season in Frisco. The team Donnie Nelson owns is only one step down from NBA-quality. We're about to find out, based on the attendance, whether we love pro basketball so much this will suffice, or whether we're so mad at pro basketball that we're gonna punish the Legends.
31
For the record, DFW's own,
Deron Williams
, was saying all summer that the players should take the decertification step so by now, there might be a finish line in sight. Instead, of course, we're just getting started.
32
And D-Will is playing in Europe.
33
If I'm Mark Cuban, what the hell. I'm a little antsy. I might as well now go and buy the
Los Angeles Dodgers
.
34
Now, do the demented dames of TV's "Basketball Wives'' also have to disband? Please?
35
Stern: "If I were a player, one of 450, I would wonder what it is Billy Hunter just did."
36
I personally agree. But only 50 of the fellas traveled to New York so they could show their raised or unraised hand.
37
Fifty of 450.
38
Young player
Kemba Walker
: "No money. Ok. I grew up with no money. There's nothin new!''
Sounds like a plan, kid!
Of course, if that was really the plan, shouldn't you have stayed in school at UConn for another season?
39
Hunter: "It was a system under which we felt we couldn't function.''
The reason the players will lose this battle in the court of public opinion is because of the out-of-touch proclamation along those lines.
40
That's nothing, though, compared to another union higher-up, attorney Jeffrey Kessler, saying the league treats his clients like "plantation workers.''
41
Oh, and the man who will represent the players in their litigation? Jeffrey Kessler will represent the players … er, the plantation workers.
42
Bob is an usher at the American Airlines Center. Friendliest usher in the building. Working Mavs games and Stars games is how he makes his living now that he's in his 70's. Bob and his wife live off that money … and the NBA just cut Bob's already measly salary in half.
43
Bastards.
44
The owners created a YouTube video to explain their position. Last I checked, only 35,000 fans had viewed it. Dig it, NBA: Only 35,000 people really, really, really give a crap?
Your nightmare, players and owners, is American Apathy.
45
I initially thought players' boldness would lessen when their first paychecks, due Nov. 15, would be missed. Was I wrong? Or given the fact that Tuesday is Nov. 15, might there be guys who are reality-checked when their mailboxes are empty?
46
If a large portion of NBA owners were really losing money (a dubious claim), they're happy to be cancelled, right? Tonight, with no game, means no financial loss. Right?
47
So how long does
Jason Kidd
– who absolutely plans to play for three more seasons – hang around getting old waiting for somebody to fix this?
48
Can't help but wonder if there are struggling NBA franchises in small-market teams that will now face contraction … not because they aren't viable but because the allure of professional basketball will, in general, fade.
49
So the players will decertify and file suits and let the courts decide? Good luck. These players and owners have been at the front of the line their entire adult lives – the front of every line. The federal court does not work that way. If this is really the union's plan, it will not only sacrifice one season. It might sacrifice another before the courts put aside murder cases and the like so they can settle a rash of spoiled whiners.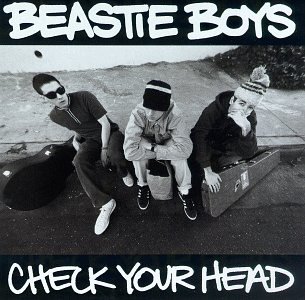 50
From
Patrick Patterson
of the Rockets, on Twitter: "You've got to Fight … For your Right …''
Durrr … To party?
51
If you just opened up a bar/restaurant on or near the Plaza … good luck trying to survive on the Stars' 41 home dates and some concerts and the circus.
52
If you want to look on the transaction bright side: It's possible that the legal action will result in all players being free agents when the NBA again opens for business.
Go sign 'em up, Cubes!
53
On the other hand, if you have a contending roster as is, maybe you don't want there to be a flood of 450 available free agents.
Fight the 450-For-Freedom idea, Cubes!
54
This situation hurts everyone. Including the groupies. As
J.R. Smith
says, "Best part of the lockout them gold diggers don't get that money.''
55
Prediction: The players will not get a substantially better offer than the one that was on the table. The owners own. The players – as much as they want to see themselves as "partners'' – are but players.
56
It will be a considerate owner indeed who retains his support staff during this difficult time. I have so many friends who work for the Mavs and at the AAC. My best wishes are with you all.
57
On the eve of the vote,
Amare Stoudemire
was in Florida. On his yacht. Publishing photos of himself drinking wine, smoking a cigar and eating cake.
58
Let them drink wine. Let them smoke cigars. Let them eat cake.
59
Mark Cuban has been remarkably quiet through all this.
60
That cannot last.
61
That accusation from Jason Whitlock that Derek Fisher has secretly been working in coordination with Stern so Fish could end up with a cushy NBA job?
Yeah, not so much.
62
My wife's first-blush reaction to the news: "Let's go on vacation!'' Unfortunately, the less Mavericks basketball there is, the less distance from Dallas our eventual getaway can be.
She was originally thinking Europe.
I've shown her my basketball-less budget and talked her down to Waco, which is lovely this time of year.
63
One thing the owners might want to consider: While many players are naive when it comes to matters such as these, players are above else competitive. Maybe the constant rat-a-tat "ultimatums'' ain't the smoothest move.
64
I want them to get their rings. I want us to get our banner.
65
Who do you think wins a battle of attrition? The players, making an average of $5.8 million over a career that on average spans four years? Or the owners, a dozen of whom are billionaires and almost all of them not needing their basketball teams to help them build their fortunes?
66
At DallasBasketball.com, we'd just crunched the numbers to prove that the Mavs will have no problem re-signing
Tyson Chandler
. The story even earned the respectful attention of Chandler himself.
So when do we get to be right?
67
Word is there might've been two NBA teams that didn't even have reps in New York to vote. Draw your own conclusions there.
68
At least for awhile, this will cease the highly suspect "lots of progress today'' tweets from well-meaning-but-obviously-Pollyannaish reporters.
69
Including me.
70
Want to hold out hope that there can be salvaged a 50-game season? A 40-game season? Go ahead. It's your hope. Hold it out.
71
Me? I'm tired of holding. I'm tired of hoping.
72
One report says Kevin Durant is heading to Tel Aviv to play. Another says he's heading to Austin to study. Honestly – and I say this with respect to my media brothers – nobody knows nothin'.
73
Funny line from a writer who says the players should arrange to have their court case heard in team-less Seattle, where every jury member would love to convict NBA owners.
74
It's called "disposable income.'' You don't have much of it. But it goes somewhere. You presently are in the habit of spending it on the Mavs. Against your will, you are about to alter that habit and develop a new habit: College basketball or the Stars or the opera or whatever.
What are the chances you will spend a year developing and investing in that new habit and then, a year from now, voluntarily given up your new habit?
75
I guess we have to quit calling it a "union.'' "I am the Executive Director of the National Basketball Trade Association,'' Hunter announced.
76
And so because you are a "Trade Association,'' does that mean you will also allow membership for, like, plumbers and carpenters and sheet-metal workers?
77
I have appreciation for taking a stand. That certainly applies to Derek Fisher, as his playing career is likely over.
78
However, if you take a stand and you are wrong … are you still valiant?
79
So because there is no "union,'' will the NBA undo the ridiculous rule that bans contact between players and team employees, a bylaw that separates injured players from doctors and best friends from best friends?
80
Stern and lieutenant Adam Silver on Sunday night conducted a Twitter Q-and-A that was ended with this tweet:
"We want our players and teams to do well and we hope our proposal is accepted. Good night.''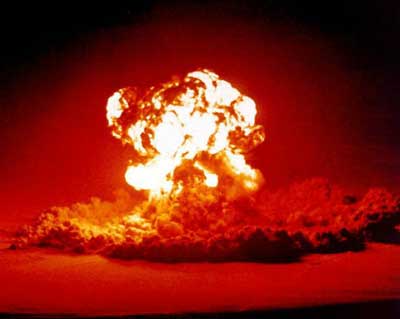 81
They got it half-right.
No matter at what hour you are reading this, is it "night.''
But it is not "good.''
82
Kaboooooooom.