THE STARTING 10:
Consider yourself educated if you realize there is no reason to panic because Dallas had just 10 guys to open Friday's camp.
Scan the rest of the NBA. Other clubs had fewer. Most contenders are still shifting, swapping, working. Dallas will get to at least the league-minimum 13 soon. (Sefko reports that PGs Drew Neitzel (Michigan State) and Jerome Randle (Cal) are coming to camp.
"We're all going to adjust,'' Carlisle said. "Guys are going to step up into some opportunistic situations and we plan on defending our crown with a lot of pride."
DB.com has been told that the club won't bother filling the camp with "bodies'' to raise the total to the usual 18 or so guys. (Does that mean Neitzel and Randle are more than "bodies''?) Soon enough Rudy (in from Spain on Monday) and maybe Vince and a couple other fellas will join the Mavs on affordable contracts (all while the Triangle of Trust keeps chasing the monster prizes.
"I'm big on what's going on today and right now and getting our guys geared up to make our situation right now the best that it can be and we're going to do that," said Carlisle. "We had some guys that did some great things for us here that are probably not going to be back, but that's part of the circle of life in the NBA.''
RODDY B GOES FULL-SPEED, FULL-CONTACT:
As reported first and exclusively by DB.com, Roddy Beaubois was a full-speed go on Friday, and he told me he experienced no negative effects from the session on his healed left foot.
I'll have a lengthy exclusive visit coming up with Roddy B in a bit.
We're not looking for him to be JJ Barea," Kidd said of the young combo guard. "We're looking for Roddy to be Roddy. We know he's going to make mistakes. But make mistakes and learn from them. "My biggest hope for him isn't about making or missing shots. It is to stay healthy so he can go out there and showcase his talents and be the player we all think he can be. ... That would pay off for him and for the Mavs."
Kidd did say that Roddy B looked good at the point. But he and Carlisle also added that Dominique Jones is a candidate there. And Rick mentioned on the 80's Celtics teams he played with, all the guards played both positions that that between Roddy, DoJo, Kidd and Jet, the same can be true here.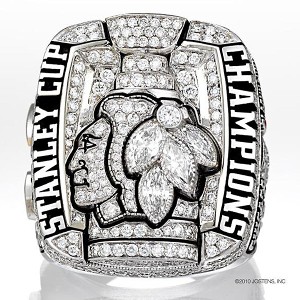 THE RING'S THE THING:
Jason Kidd reports that the Mavs vet leaders -- Kidd, Dirk and Jet -- made the call on the NBA championship ring design and that "They look like the Chicago Blackhawks,'' Kidd said, recalling a model of the hockey team's rings.
KIDD GOING FOR 20?:
He's entering his 18th season. Why not go for 20?
"I would like to get to 20,'' Kidd said. "Everybody (would be) forgetting my name ... you can call me '20' at that point.''
I believe Mavs management would endorse the idea of the price was right. J-Kidd is in the final year of a contract worth $8.5 mil. To retain him on the cheap while he serves a sort of coaching internship would benefit the organization.
"I feel great,'' he said, "so if I can survive this sprint of 66 games, we'll see how I feel come next year. Hopefully my talents will stay at a respectable level where I can help the team out. ... I would love to keep going. I was joking with Dirk and I said, 'We could retire together.'''
For now, Carlisle said Kidd's workload at practice will be monitored "so we don't kill him.''
Brandan Wright DEBUTS FROM THE LEFT ELBOW:
Brandan Wright's attraction to the Mavs? You always want to be with a winning organization,'' he said after making his Dallas practice debut.
The Mavs' attraction? Wright is 6-10 but slender, a natural 4 who will get first crack at backing up Dirk. He was a blue-chip kid out of North Carolina and was the eighth overall selection in his draft. Wright's career has been derailed by constant shoulder problems ... but he's 24.
Yeah, this is another LIBB -- a Lightning In a Bottle Boy.
"He's a kid who was a very high pick a few years ago,'' Carlisle said. "He had some difficulties with injuries and bad luck, but we feel that this is a great a time to get him on our team.''
What I saw of Wright was some smooth jump-shooting from the left elbow, the kid swishing them in with his left-handed shot.
"Off of the first day,'' Rick said, "I really like him. He's a great athlete, extremely active, has a good feel for the game and I think he's going to keep getting better.''
After Rick finished visiting with the media, he made a straight line back to the floor for some one-on-one tutoring with ... Brandan Wright.
BIG WOOD IS THE BIG MAN:
A year-and-a-half ago, Brendan Haywood was still "the best center the Mavs have ever had.'' Then along came the DUST pickup of TY, and Haywood went into a bit of a funk before re-emerging as a playoff force for Dallas.
Now Dallas will need him to be a force on a nightly basis, starting right ... now.
We believe that Big Wood's problems last year really trickled down from his FT problems and ruined his confidence. There's no room for any of that mental marshmallowness this year. It's Haywood, backed up by Ian Mahinmi, and then the Mavs searching for cheap help so they have three legit centers. (The Turiaf idea from NY fell through as the Knicks instead gave him away to the Wiz.)
Carlisle assured that Dallas certainly has one legit center in Big Wood, calling any struggles last year an "aberration.''
"He's been a damn good starting center in this league for a long time,'' Rick said.
MAVSELLANEOUS:
Kidd: "We still believe we can win. We're going to take pride in being a champion and trying to protect our championship." ... Shawn Marion treats Roddy B and DoJo like they are his little brothers. In all the good ways but some of the harmlessly nasty ways you might imagine ... As reported in this space months ago, Monte Mathis is officially moved up to Dallas defensive coordinator, replacing Dwane Casey (now the head man in Toronto). Tony Brown is the newcomer to the staff ... Carlisle mentioned enjoying using his "ingenuity to solve the challenges.'' ... The media didn't get to see this, but guards worked on tossing alley-oops to the springy Wright ... While the other nine players worked on free throws, Dirk did his thing, with the help of assistant Terry Stotts, working on his 3-point shot ... "I think Coach said it best before we came to practice today,'' Kidd said, "and that was, "It's 66 games in 123 days.' So, I don't think you need to look at the schedule, you just need to know where you're going.''