DONUT 1:
The
Dallas Mavericks
are going to The White House today. No, I'm not joining them. I've made my White House visit, in 1993 with the Cowboys.
I actually got to exchange an embrace with President Clinton, during which I stutter-whispered in his ear, "We support you, Mr. President.''
Properly inspired, Clinton went on to do many great things, and Monika Lewinsky, too.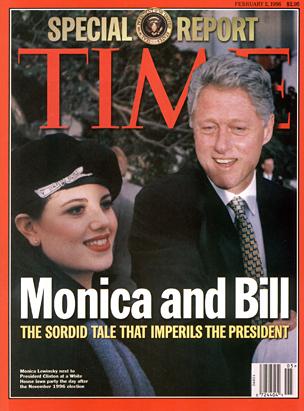 DONUT 2:
Jason Kidd did make the trip, but he apparently won't remain on the road for the visits to Detroit and Boston. He'll miss those games to come back to Dallas for continuing therapy on his back.
"He's got the hardest job in the world,'' Kidd said. "I'm just going there to shake his hand and take a picture.''
DONUT 3:
If you are a Mavs follower, get
wisely addicted enough to sign up for our 7-day free trial and Premium Mavs Fandom!
Nobody does it like The 75-Member Staff of DB.com … insight and intensity and inside your Dallas Mavericks!
In the last 12 months, DB.com has been viewed by 550,000 unique readers and had 3.5 million viewers ... I'm flattered, and promise to continue to do everything to earn your trust ... and your pennies a day!
DONUT 4:
Most important story of the week? (Month? Year?) I'll hand that honor to our David Lord, who offers
the most exhaustive piece imaginable on "The 3D Blueprint,'' Dallas' desire and ability to eventually acquire Dwight Howard AND Deron Williams to team with Dirk.
It's a must-read for Mavs fans!
DONUT 5:
Remember our Donuts suggesting that
while Chandler/Haywood combining for 14 points and 14 rebounds last year was nice, maybe Haywood/Mahinmi might hold their own this year by being at 12/12 or so?
As a pair, Mahinmi and Haywood scored 15 points and grabbed 13 rebounds on Saturday.
More big-man help is coming, by the way: I'm told the Mavs' call-up from Frisco of Yi Jianlian is in progress.
DONUT 6:
Hey, we can't do what we do without our friendly sponsors. So if you find yourself in need ... give 'em a click and find yourself in the most trusted hands!
MavCowTickets
,
Esparza's Restaurant
,
Classic of Carrollton
,
Game Havens
and
McKinneyDentist.com
. Give my guys a click, if you please!
DONUT 7:
Is Dirk fatigued? Hurt? Cruising? I expect this story to go away. But the rarity of his poor back-to-back performances is worth noting.
Dirk hit 3-of-11 shots against the Spurs. Good for 27.3 percent. Saturday against the Hornets he converted only 2-of-11 shot attempts, or 18.2 percent. According to DB.com digging, over the course of his illustrious career Dirk has only hit below 28 percent of his shot attempts in at least two consecutive games nine times, with no streak going longer than three games (twice) and four of the nine instances rooted in 1999. The last occurrence took place in February of 2008.
Also of note, Dirk scored six points against the Spurs and 10 against the Hornets. If you remove the calendar year of 1999 this is only the second time in his career to score ten or less in consecutive games. The other came in 2003 under extenuating circumstances … Dirk played only seven minutes in the first game, left injured, then managed nine points when he returned a couple of weeks later.
Worries for The UberMan?
"I've got to keep working,'' said Dirk, whose issues are about conditioning rather than any serious injury (though he did wear a sleeve over his knee on Saturday). "I'm not there yet. I had shots. I've got to make them."
DONUT 8:
So by now you are probably aware of Delonte having gone off on ... well, lots of people.
Captured on DB.com Boards is all the controversy and craziness
of Delonte's Twitter rant
, most of it apparently a result of a Star-Telegram postgame interview in which West allegedly said his gun-related record will preclude him from joining the Mavs for the Monday visit to the White House.
In the rant, Delonte talks of sleeping in his car, of not qualifying for an apartment, of being unhappy with his salary and of feeling disrespected because he gets "sideshow'' questions from the media. He compares himself to "Scarface'' before noting that his "Meds finally kickin in.''
West, in his first year with the Mavs, eventually tweeted, "I apologize for bringin any neg light to ur wonderful org. I am humbled at content..wit my opp to play here.''
Delonte suffers from bipolar disorder. This will all be the source of much speculation and many jokes. We've only gotten to know Delonte just a little bit, but I'm betting he'll soon be among those telling the self-effacing jokes.
In the meantime, I direct you to the above link as Jeff "Skin'' Wade and I join Mavs fans in kicking around the issue ...
DONUT 9:
And I ask you to pay attention as DB.com staffer Chuck Perry offers his thoughts on bipolar disorder. (Chuck isn't just a member of The 75-Member Staff; he's also finishing up his studies as a medical doctor):
Bipolar disorder is a mood disorder where an individual alternates between distinct periods of mania and depression. It is a mental illness in the realm of psychiatry that can have overtly psychotic features during manic episodes.
There are two types: Bipolar I and Bipolar II. Both share episodes of depression while type I has episodes of full-blown mania, and type II, the milder form, is characterized by hypomania. That is, in Bipolar II, the manic episodes do not meet the criteria for complete mania and episodes are milder and shorter in duration.
A "manic episode'' is characterized as a distinct period of mood alteration that can manifest itself as distractibility, irritability, grandiosity, flight of ideas (racing thoughts), agitation/increased activity level, decreased need for sleep and increased talkativeness. Social and occupational functioning is severely impaired, especially during manic episodes as patients often behave extremely strangely.
Typically patients have few episodes a year when controlled with medication, but there is a classification of bipolar disorder known as rapid cycling, in which patients have more than 4 episodes within a 12-month period.
DONUT 10:
What bipolar disorder is NOT: Bipolar disorder is not merely having 'mood swings,' or being 'a little crazy.' As mentioned, these are periods of time, not day-in, day-out occurrences. Manic episodes usually last over a week and patients experiencing one can spend vast amounts of money, get involved in grandiose projects and often don't sleep.
Delonte's 2009 disappearance from the Cavs where he was found on a motorcycle with guns in a guitar case sounds like a textbook example of a manic episode.
These episodes alternate with periods of crippling depression where patients can become nearly catatonic. Between episodes, however, patients with bipolar look normal, and can be high-functioning members of society (like playing in the NBA). It's only during manic or depressive episodes that the individual's level of functioning is impaired.
DONUT 11:
What is the treatment? Since bipolar disorder is primarily a mood disorder, mood stabilizers like Lithium, Depakote (Valproic Acid) are usually the first drugs tried with patients. When a patient has psychotic features, usually during manic episodes, an antipsychotic is added to the treatment plan. Textbooks recommend Risperdal (risperidone) or Zyprexa (olanzapine) as the drugs of first choice, but individual patient reponse varies.
West say he was taking Seroquel, another antipsychotic, the night he was arrested. Seroquel is known to be very calming/sedating, and likely led to Delonte getting pulled over on the night of his arrest.
As you might guess, management of bipolar disorder is difficult given the relapsing and remitting nature of the disease. Even patients who regularly take their medication can lapse into a manic episode. Furthermore, medications themselves seem not to work forever, as a previously effective drug can suddenly seem to stop working in a patient. Therefore medical regiments are constantly being adjusted, weighing therapeutic benefits against the many side effects of these medications.
DONUT 12:
In case you missed it ...
The reaction from the bench was as spectacular as the dunk itself. As beautifully described by Michael Dugat in our Premium Mavs Coverage:
With just under three minutes to play in the second quarter, Carter reminded us that though he can't do it with the consistency of his youth, he can still plant his sneakers in the wind and ride up to look down upon the heights of mere mortals.
With a quick-sweeping-baseline move to easily get around Marco Belinelli, Carter found what age hasn't completely stolen and ferociously unleashed it on Emeka Okafor. Okafor leapt to protect the rim, to find his legs hadn't the reserve to quite fuel the climb to meet where Carter held the ball high … in a flash, it was done … leaving Vince to rev the engine of his imaginary motorcycle to ride back up the court.
Vince slammed the ball to the delight of the Mavs bench. Delonte West jumped onto the backs of Brendan Haywood and Roddy B as all the Mavs celebrated. A moment later, there was Lamar Odom and Dirk Nowitzki staring up with identical smiles of admiration as the monstrous dunk was displayed on the big screen.
DONUT 13:
Mavs at Detroit on Tuesday and at Boston on Wednesday and DB.com will be representing on TV as I join Bob Ortegel as we do the studio analyst thing pre- and postgame on MAVS LIVE on Fox Sports Southwest. The action starts one half-hour before tipoff ... 6 p.m. Tuesday and 6:30 p.m. Wednesday ... join us!