DONUT 1:
"This is the worst year ever for officiating.'' - Mark Cuban, 2012.
"This is the worst year ever for officiating.'' - James Naismith, 1891.
"This is the worst year ever for officiating.'' - Every single basketball person between Naismith and Cuban, for 121 years.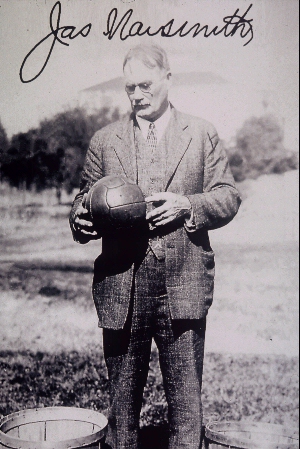 DONUT 2:
The physical nature of that OKC game was inappropriate and the "Rick Kick'' was a boil-over from it and Mark Cuban's "worst-ever'' declaration is being painted as an attempt to further the discourse on the subject.
Fact: Cuban has worked dilligently in the last decade-plus to improve the level of NBA officiating, especially as it applies to the "Dairy Queen''-level management skills of its ousted leadership.
But another Fact: None of that effective dilligence has ever occured in the muggy and sour post-lost locker room. None of it. Ever.
DONUT 3:
There are numerous areas of
Dallas Mavericks
focus that need attention, and as the people who make up The Triangle of Trust -- Tony Cubes, Donnie and Rick -- are multi-taskers, I a confident that real focus is being utilized on real issues.
My old saying -- used by me as a coach and an official -- still stands: What I ask of the referees/umpires is that they be as good at their job as the players are at theirs.
The Mavs lost that OKC game because they shot 8-of-38 in the second half. Even if the refs missed 30 of every 38 calls, that would place the Mavs shooters and the Wednesday referees in a dead heat.
DONUT 4:
A much more legitimate concern (and one that is actually within Dallas' domain) is The Care And Handling of
Dirk Nowitzki
. We've all chopped down a lot of electronic trees on this subject, so while the world discusses whether Dirk is done, or whether Dirk should go to Frisco, or whether Dirk should be shut down, or whether Dirk should be deported ...
Y'all have A.D.D. ... or worst, amnesia. The NBA Finals wasn't that long ago. Didn't The UberMan then, and in the decade before that, do enough to earn your trust? You really don't think that he and Carlisle and Cuban and Casey Smith and the doctors are on top of what ails Nowitzki?
DONUT 5:
Charles Barkley was on Galloway yesterday and pronounced Dirk "done.''
Me? I just don't know how anybody knows such a thing. Barkley says he knows because a sudden slippage happened to him, but that's not the way I remember Chuck's career ending. I remember him being "great,'' then not being "great'' anymore, and then playing almost four more years after that in Houston -- at a level I'm sure he and history consider "good.''
Me? I'm in no hurry to break a story that isn't even a story yet. In fact, I feel fine about finishing last in the race to offer Sky Is Falling conclusions when it comes to The UberMan.
I'm providing Dirk Nowitzki every single benefit of the doubt for the entire remainder of his basketball life.
Why aren't you?
DONUT 6:
An aside, and then back to hoops: My old friend Michael Irvin is quoted as saying the Cowboys have "weeded out a lot of the mess." And I guess that's better than Michael The Wordsmith saying the Cowboys have "cocained out a lot of the mess.''
DONUT 7:
OK, to going about the business of beating the Pacers tonight, and the insights of NBA scout Kyle Leath ... Starting off ...
DONUT 8:
Follow the game with the help of Fish and the Mavs Twitterverse!
Follow @fishsports
Follow @thechuckperry
Follow @coopmavs
Follow @kevinbrolan
Follow @mfollowill
Follow @mdug
Pacers at Dallas Mavericks, 730 pm at AAC
| | |
| --- | --- |
| F- Danny Granger | F- Shawn Marion |
| | |
| --- | --- |
| F- David West | F- Dirk Nowitzki |
| | |
| --- | --- |
| C- Roy Hibbert | C- Brendan Haywood |
| | |
| --- | --- |
| G- Paul George | G- Vince Carter |
| | |
| --- | --- |
| G- Darren Collison | G- Roddy Beaubois |
DONUT 9:
The Pacers on offense ...
• Collison is another of the fast PGs in the league and Indiana runs when they can. But they do a good job of recognizing when the break is not there.
• Like most teams they will run a mid p/r (Drag) with a little/big cross screen on block.
• They look to get Hibbert involved early in games. Nice right/left jump hook on the block.
• They bring Granger off a lot of weak-side pins and staggered screens. Hibbert is a powerful screen-setter:
• Will run a Flex set with Granger as first cutter. Do a good job of recognizing defensive switches and will seal post.
• Mavs defense calls it "Zip". Guard gets a screen on block and runs a zipper cut to top of key to receive ball. He then receives a screen from post to go weak.
DONUT 10:
The Pacers on defense ...
• Man – do a good job of controlling penetration from perimeter.
• Will show hard on mid pick/rolls and sometimes trail side pick/rolls.
• Post sometimes get caught behind on ball reversal.
• Play good fundamental team defense.
DONUT 11:
Pacers Stat Check ...
• Pacers are 3rd in Opp. FG% at 41.8%
• Pacers are 2nd in FT% at 79.5%
• Pacers are 2nd in Rebounding at 44.76/gm
DONUT 12:
How to Beat the Pacers ...
• SOLID DEFENSE – Game should be low-scoring. Both teams play good defense.
Jason Terry
, long an offensive-minded player, is key to Dallas' development of a defensive mindset.
• DIRK – Need to get Dirk going. That takes no great insight to see. But especially in this matchup, with the Pacers talents, Nowitzki is the wildcard that can't be matched-up with if he is on.
• 50/50 BALLS – Play with the same intensity as Wednesday. Get all the loose balls/rebounds.
DONUT 13:
Want more of this level of Mavs coverage? Sign on to be a Premium Mavs Fan! It's just about a dime-a-day, and if you do so this weekend, we're giving you a chance to win the Mavs 2011 NBA Finals DVD Collectors Set!
Very simple process for this giveaway: Be a Premium Mavs Fan, of course. If you like this level of coverage of the World Champion Dallas Mavericks, try our Premium Mavs coverage! This is what we do, every day, with 28 years of experience on the beat! It's pennies a day to get All-Access to what the Mavs are doing upstairs, down in the basement, in the locker room and on the court – and it's free to come inside for
a 7-day tryout.

So do that.
And then post in this thread on the Mavs Premium Boards "Why I Want To Win The DB.com Prize!''
Once you post, you are entered -- you don't even need to be clever (though "clever'' is fun!) Marcia will draw a winner on Monday!
Go Mavs, Go Premium and Good Luck!