DONUT 1: On the 2011 Finals – "The irony of it all"
"Everywhere we went, people just said 'thank you'."
Aside from the hometown team vs the 'other guys,' the
Dallas Mavericks
' victory over the Heat in last June's Finals took on a much broader narrative outside of Dallas. Indeed, it was painted as a struggle of 'good vs evil,' because the Mavericks stood in stark contrast to the overnight monster Miami had become. Beyond the rematch of the 2006 Finals, the narrative of that series gained power because of the stark contrast between the two squads – the old, ringless veterans' last hurrah against the young stars who gamed the system. Indeed, there's an unwritten rule in pickup basketball that the best players are split up amongst the teams.
This is "fair.'' James, Wade and Bosh circumnavigated this rule, and competitition itself. Yet somehow, despite having three of the best four players in the series, Miami's whole was still less than the sum of its parts, and Dallas prevailed.
Isn't that ironic?
The "irony" quote actually comes from the Heat owner, who upon shaking Cuban's hand after Game 6 noted that five years, these two franchises captured their first, and to date only, title on each other's home court. Symmetrical, beautiful, but indeed ironic.
DONUT 2: On Superstition and Letting Donald Carter Accept the Trophy
In the podcast, Simmons laments the loss of one of his favorite fantasies, watching Stern hand the Larry O'Brien to Mark Cuban, historically an agitator of Stern's status quo. Simmons has long been a supporter, from afar, of what Dallas had built. He gushed about Dallas' potential back in the Nellie Era with Dirk/Nash/Finley/LaFrentz/Van Exel all on one squad. He even went so far as to predict that team to upset the mighty Lakers Dynasty of the early 2000's when Simmons was writing his "Page 2" colums for ESPN.
However, letting Carter accept the trophy was "the right thing to do" according to Cuban because Donald had recently had a heart procedure and admited that if Dallas could capture the title that year, it would be the "crowning achievement of [his] life."
Seen as a classy gesture at the time, this information sheds a whole new light on Cuban, a man believed by many outside of Dallas to relish his own spotlight.
That said, Cuban was far from inhibited in the postgame. Instead, he even informed Hannah Storm of his intentions to let the world know how Mavs' fans "punked the sh** out of Heat fans," before his on-camera interview. ESPN ran the quote anyway.
Cuban also admits to being a tad "stupidstitious" in drinking his Diet Coke at just the right moments during games to ensure that Dallas got a stop or scored a timely basket. Cuban's superstitions ran so deep after the 2006 debacle, that he "wouldn't allow [the] operations people at the games in Dallas… drop confetti if we won."
After the pain of the last premature Finals celebration, who can blame him?
DONUT 3: On the Lockout: "NBA really stands for Nothing But Attorneys"
Cuban notes that the owner's ROI "in hours" from the lockout was "ridiculous." "A whole lotta nothing to accomplish nothin," Cuban recalls the negotiations. "The amout of time we spent vs. what we actually were able to come to a conclusion on was the biggest waste of time ever."
Yes the owners convinced the players to give back a pile of money in BRI, but what did they really win? As Simmons notes, since July, NBA observers knew where the middle ground in negotiations resided and where this deal would eventually get done. In an attempt to break the union, the owner's ran up the score when they should have shown some grace and allowed the players to save (at least some measure of) face. In response, the players union decertified at the eleventh hour and made what was already a circus sideshow-level affair into a full-on Jerry Springer-esque disaster.
All to reach the conclusion that was nearly foreseen before the whole process began.
DONUT 4: This Regular Season, the Importance of Practice and the Value of Rick Carlisle
The "condensed schedule is even worse," than the lockout itself according to Cuban, especially for veteran-laden teams like Dallas and Boston. Cuban notes that veteran players have a process of getting themselves ready for the season, a process that was blown up by the lockout, condensed training camp and season. Relative to the off-kilter older squads, younger teams had an advantage beacause "22-25 year-olds are always in shape," and can "just roll the ball out there."
"We won last year because we were able to prepare for teams and practice and implement things that Coach put together." Indeed, Dallas was the underdog in every series because, initially, they were seen to have a talent-deficit. However, with time to prepare, Rick Carlisle and the rest of the coaching staff found the right adjustments to make that ultimately gave Dallas the decisive edge.
This regular season, that precious preparation time is nonexistent which is why Cuban claims that "the regular season is not going to be any indication of what happens in the post season."
Cuban reiterated that he voted against this compressed schedule. He cites the last lockout-shortened season, in which the New York Knicks, a team barely over .500 made the Finals because of the difference in regular season and playoff scheduling. The implied analogy is to this year's Mavericks squad, which reveals the origin of Dallas' "just survive and make the playoffs" mantra.
DONUT 4: Stay in touch with Fish and the Mavs ...
On
DB.com Boards
and on
Facebook
and at
FishSports on Twitter
! And
follow Chuck Perry on Twitter, too!
DONUT 5: Usefulness of Analytics: "The stuff you see in a box score is pretty much useless"
"All the data is dirty this season," because of "how tired teams are," and how little time they've had to prepare. The usefullness of analytics this season is skewed because teams are not able to always employ their best lineups due to injury, fatigue etc.
That said, the Mavericks are still a team that carries the reputation of relying heavily on advanced analytics. Cuban hints that after each game, "The Rick Report," is published internally that encapsulates what Carlisle did and reflects what lineup combinations succeeded or failed.
"The score isn't always a reflection of what worked," Cuban notes, and thus the Mavericks reliance on advanced analytics. Indeed, Cuban himself once hired a stat man from 82games.com because of the advanced work he did on the effectiveness of certain lineup combinations.
These types of analytics are, and will continue to be, a part of the Mavericks evaluation and planning.
DONUT 6: Meet our sponsors!
Please click on the links to DB.com Mavs sponsors like
MavCowTickets
,
Esparza's Restaurant
,
Classic of Carrollton
,
Game Havens
,
McKinneyDentist.com
and
Red Rock Bar & Grill
, where we're planning a Mavs DB.com Get-Together for Friday, March 23!
Give our sponsors a click, please. They keep DB.com crankin' and they will do you right!
DONUT 7: Give a listen
The link to the Simmons-Cuban podcast is here.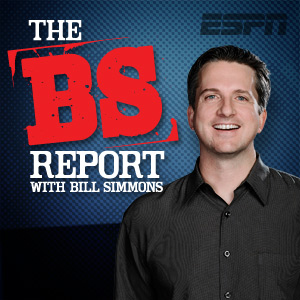 DONUT 8: Edited-out remark
There is a debate-worthy bit of controversy from the podcast
as Cuban make a reference to Simmons' "boyfriend.'' That's been edited out of the final presentation. But in the above link, Cuban writes about his "mistake.''
DONUT 9: The Decision not to Retain Tyson Chandler: "You don't know sh** so I don't care"
Simmons believes the decision not to retain Chandler was a mistake. Cuban let it be known how little he cared for Simmons' opinion.
"Tyson was critical and his value was just as strong in the locker room as on the court," said Cuban.
However, he doesn't believe Dallas would be better this season with Chandler in the fold and instead states that the Mavs are a better team this year than last because of the improvement in perimeter defense from Shawn Marion and Delonte West.
Cuban fiercely defends his decision not to resign Chandler with the … well, crack-dealerish claim that it wasn't just about cap space for this upcoming summer.
"With the new CBA, there's a whole new set of rules…like when Sarbenes-Oxley came to Wall Street."
There will be a different valuation of players within the new CBA, according to Cuban, and guys who previously were paid at a higher level will will see their market valuation trending downward by year three of the new CBA, when harsher penalties for luxary tax payers kick in.
"In the past I could fix any mistake by spending more money," said Mark, but now, such a method of team-building has become prohibitive. "Now, if you look at the Heat, as an example, because they're going to be above the luxury tax the next few years, put aside the financial side of it, they can only use the mini-midlevel and minimums to add a player," Cuban illustrates.
"That's a big restriction, so it raises the question: Is having three stars or two stars the best way to build a team or…will the market for players re-price themselves so a player who might have been a $12 million or $14 million player be a $6 million player?"
Does Cuban really believe that the restricted ability to acquire new talent via free agency is worth giving up the potential of a James/Wade/Bosh trio?
DONUT 10: On The 3D Blueprint: "Is having two or three stars the best way to build a team?" (hint: YES)
When Simmons begins pushing Cuban towards 3D, Cuban responds, "There's nothing that says we don't just keep our same guys, right?"
"Again, there's a variety of options. It's pure market theory. You've got to see how the market prices itself. If you look at it, this year, there's a ton of cap room. Chances are because everybody's got so much cap room, it's going to be inflationary and that's not a good time to buy."
Quibbling with Cuban on market valuation is usually a pretext to looking foolish, but DB.com is going to do it anyway. Cuban is right when he mentions that there will be downward pricing pressure on "12 to 14-million dollar players.'' Cuban has recently mentioned that there will be higher value placed on guys who outplay their contract, relative to previous years. However, max-level guys, like Deron, Dwight and
Dirk Nowitzki
, will always be just that, worthy of the maximum salary, regardless of system limitations.
This summer will not be a great time to buy the midlevel guys, because everyone will have space and only one (possibly two) teams will end up with Dwight and/or Deron. However, the market for those superstars is fixed. Furthermore, there IS something that 'says we don't just keep our same guys,' and it's the front office's own actions.
Though it's important to note that Chandler's and Barea's playoff achievements likely priced them out of the Mavericks' comfort level, decisions could have been made to keep some or one of Dallas' free agents from last season. The fact that they were all only offered one-year deals in a big indicator that this upcoming summer remains a big factor in Dallas' plans.
DONUT 11: Every day. Every angle. Every Mav.

That's how DB.com has covered the Dallas Mavericks for 13 years now. In 2011, DallasBasketball.com was read by 500,000 people. ... stunning, really. Knowing you are reading this ... and hearing your feedback ... enriches the experience for The 75-Member Staff.
We're excited to be able to offer you, for pennies a day, all the analysis, the numbers, the exclusive Video Visits, the whole experience. Please try our Premium Mavs coverage!
This is what we do, every day, with 28 years of experience on the beat! You get All-Access to what the Mavs are doing upstairs, down in the basement, in the locker room and on the court – and it's free to come inside for
a 7-day tryout. Now more than ever, there's no reason not to give it a go! Thanks for your support of the site at less than a dime-a-day! Go Mavs and Go Premium!
DONUT 12: "Despite what the media is writing. ...''
"Despite what the media is writing, we don't have just one approach in mind," Cuban notes at those who continually hint at Dwight and Deron's potnential to land Dallas.
While there are certinaly contingency plans in place, not exploring the possibility of adding those two as 'Plan A' would be puzzling, to say the least. And at the same time,
DallasBasketball.com – at the fore when it comes to "The 3D Blueprint''
– has NEVER said it means the Mavs have only "one approach in mind.''
Cuban is smarter than you and I.
(Though, if you read the latest Premium "3D Blueprint Cheat Sheet,'' you'll realize he may not be smarter that our David Lord!)
Cuban knows all of this and his comments are likely equal parts prevention of tampering allegations and genuinely-astute valuations of market futures. However, when/if you have a chance to nab two superstars to pair with your own once-in-a-generation talent, you do it. You use Asset Management and you let Creative Opportunism figure out the rest.
Yes, Tony Cubes knows this. We know it, too.
Cuban fake-laments that devoting roughly two-thirds of one's total cap space leaves precious few dollars to fill out a roster. However, as he has seen from the Heat, 'If you build it, they will come." (The 'it,' here, is 'a super-team' and the 'they,' is 'completmentary players willing to play on cheap contracts.' Suddenly you have Cuban's sweet spot: plenty of players outplaying their salary while still having the superstar-level talent that usually determines a team's ultimate potential.)
David Lord has broken down exactly the "precious few dollars'' portion of the 3D Blueprint. Simmons did a great job with Cuban exploring various Mavs-related stories.
DallasBasketball.com is here to fill in the blanks, expand on the themes and supplement Simmons' fine work.
DONUT 13: More supplementing!
In fact, we keep it up every day and every night, Everything Mavs ... Kyle Leath's pregame scouting report is coming up,
Trade Rumor Traffic
is cooking and Fish joins Ortegel, Harper and Followill on TV tonight for Mavs-at-Kings starting at 8:30 on Fox Sports Southwest!