The
Dallas Mavericks
have taken numerous stabs at acquiring
Chris Kaman
over the years, most recently in mid-May when they were hopeful he'd be a buyout free agent in New Orleans.
Instead, Dallas got its first positive veteran-related headline of the summer with a one-year agreement with a player Dirk Nowitzki believes fits the mold in terms of need and center and fit overall.
And then, moments later, another thumbs-up transaction:
The Mavericks, establishing that 'Plan Keep Your Powder Dry' needn't be synonymous with 'inactivity,' followed up Wednesday's acquisition of Kaman with a trade with Indiana that brings to Dallas a starting point guard in Darren Collison and a rotation piece in Dahntay Jones.
All three guys mean at least one thing: Dallas accumulates more talent on one-year deals, allowing the Mavs to be superstar suitors in 2013.
In the terms of the deal, Dallas acquires Darren Collison and Dahntay Jones from Indiana and sends away sign-and-traded Ian Mahinmi, who is reported to have inked a new four-year $16-million deal. Both Collison and Jones are in the final year of their contracts, at $2.3 and $2.9 million respectively.
While this may not amount to the euphoria that would have swept over the Metroplex had their targeted "Big Fish" been acquired, it does represent a strong counter to the malaise that had been settling over the Mavs summer.
Including Kaman, three players were added that should all crack the rotation … and none will carry salary beyond this season unless the Mavs desire, meaning the mantra of "flexibility" remains intact, now paired with a respectable upgrade in immediate talent.
Darren Collison is a worthy starting point guard who will turn 25 in August. He has electric quickness and a fair shooting touch, hitting 36.2 percent of his 3-point tries a season ago (36.3 for his career), which would have trailed only Dirk Nowitzki and Jason Terry on last year's Mavs roster. Though undersized at an even 6-0 and not an elite passer, he averages just over five assists-per-game for his career and has shown the ability to penetrate defenses and finish … a skill that should only be aided by the presence of a space-creator like Dirk.
Collison has also shown fearlessness in big moments, leading the Pacers with a PER of 23.2 while shooting over 50 percent from the floor in last season's playoffs over limited minutes. It may also be worth noting that his career best scoring game came as a member of the Hornets when he poured in 35 points … against the Mavs.
If not for his clashes with LeBron James in this year's postseason, most Mavs fans will likely remember Dahntay Jones as the starting shooting guard on the Denver squad that sent Dallas home after five games in the second round of the 2009 playoffs. Jones plays with a physical edge and has shown periods of stepping up to the role of being a "defensive stopper."
Remind you of another "throw in" the Mavs acquired in a trade … right down to the conflict with LeBron? Yes, there is a valid comparison with DeShawn Stevenson. Basketball people say Jones is a superior athlete. Listed at 6-6 and 225 pounds, he also has a slight advantage in size.
These acquisitions also leave the Mavs very much alive in the amnesty bidding for Elton Brand, while also sustaining their future flexibility. It may not be the homerun most were hoping for, but these are impressive moves that do nothing to hinder the ultimate goal of landing a legitimate superstar.
The offseason is far from over, and much remains in limbo (see Delonte West), but today's deals discarded the shroud of silence that had blanketed the Mavs offseason to this point and leave Mavs followers a glimmer of hope for what's next.
Kaman, who embraces his reputation as an off-the-court kook, is celebrating the freedom in the "Texas gun laws'' and is also expected to be given lots of freedom as a Mavs rarity: a true low-post offensive threat.
Kaman, a German Olympic teammate of Dirk's, is reportedly going to get $8 mil for his one season, an agreement that allows Dallas to "keep its powder dry'' and maybe turn Kaman into a future chip.
In the meantime, the 7-0 former All-Star who once upon a time scored 18 points a game with 9.3 rebounds will be trying to overcome a repuation as "injury-prone,'' maybe the biggest reason that at age 30, his numbers last year were reduced to 13.1 points, 7.8 rebounds and 1.6 blocks for the Hornets.
What's next? Using very round numbers:
*Getting Kaman (unless it ends up being via sign-and-trade) means Dallas loses its TEs. (But there's a "but'' coming ...)
* A Mavs source says they are planning to amnesty Haywood. Doing so allows them his $8.349 mil worth of room to spend elsewhere. So while the TEs are gone, that represents money to spend on the same sort of players that might've gotten TE money.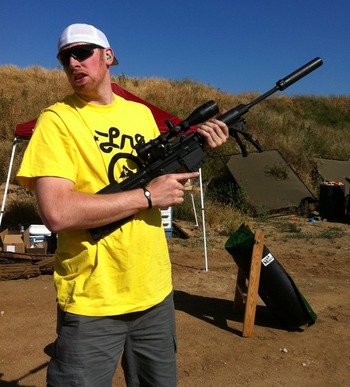 *Dallas can and will still bid on an amnestied Elton Brand. Their bid previously might've been in the $2 mil range (that's the number that won Chauncey Billups a year ago). But no Haywood means Dallas has even more money to bid with, if it wishes.
*When the Mavs move money by moving Haywood out, they will receive a 'room-TE' worth about $2.5 mil. That's enough to buy yet another player. Does someone like Delonte West fit into that slot? Or does Collison make that unnecessary?
Where to discuss Kaman-to-Dallas, the viability of a front-line rotation of Brand/Kaman/Marion/Dirk, and the Collison deal? Here on DB.com Boards!