DONUT 1: Before we get to the talent evals ...
I think it's fascinating to play with the numbers of the guys who line up behind Nowitzki and his 2012-13 salary of $20,907,128. Check this out:
Marion $8,396,364
Kaman $8,000,000
Carter $3,090,000
Dahntay Jones $2,900,000
Collison $2,319,344
Beaubois $2,227,332
Brand $2,100,000
Those are the "big'' committed dollars and right up and down the line (including Dirk), every single one represents a bargain. If Mayo is getting $4.5 million and if Delonte ends up with the room-MLE ... well, the Mavs believe they've assembled a roster at least as competitive as CBA Autobahn teams like Brooklyn.
Sone crazy math: Add this year's salaries of 'Trix, Kaman, Collison, Brand, Roddy and Dahntay and it equals what the Nets will owe Joe Johnson when he reaches age 34.
DONUT 2: Rick on Collison...
Now, smart spending does necessarily equal brilliant talent. For that part of the equation, we go to coach Rick Carlisle and we start with Darren Collison.
"Well, we've liked Collison for a long time,'' Carlisle says. "So we're very fortunate to have the opportunity to trade for him. We have a need a point, which is obvious and so he helps fill that need.''
Not only did Dallas need a PG, but it also needed turn-the-corner penetration from its guards. Whether its off the pick-and-roll or otherwise, Collison gets to the rim (incredibly, last year he attempted more shots at the rim than Terry and Kidd combined.)
DONUT 3: Rick on big men like Brand who can shoot ...
Carlisle is speaking specifically here about Kaman but the logic applies to Brand, too, as you will see:
"I don't think the Mavericks have ever had, or at least in recent years, a center that can step out and shoot the ball at 18 feet," Carlisle says. "Something like that helps Dirk a lot with space on the inside. When you crowd it up with guys that are dunkers and in the paint type guys, it makes it harder and harder. We feel like the ability to shoot mid-range for bigs is critical, and any time you can get guys to stretch it out to the (3-point line) like Dirk can, it's a real advantage for you."
How does that advantage play out on the floor?
According to Synergy, Brand and Kaman both shoot 42% on postups and 43% on long 2's. What's that mean?
Dirk is a perimeter guy. Brand and Kaman provide easy baskets inside. Dirk also needs room. Brand and Kaman are "stretch bigs'' who will draw their defender outside.
DONUT 4: Rick on Kaman ...
Inside guy. Outside guy. Tough guy. Good guy. Dirk guy.
"He's a terrific low-post scorer,'' Rick says. "He's a very good midrange shooter for a 7-footer. I don't think we've ever had a center here that can step out and shoot the 18-foot shot consistently that's been the caliber of player that Chris Kaman is.
Anything else, Rick?
"We just feel like Kaman's a guy that is a great kid. He and Dirk have played together and they've played well together and we like him for our franchise."
DONUT 5: Did you hate watching Chop-a-Wood? ...
There will be no more intentional fouling of clank-shooting Mavs centers. Chris Kaman shot 79% on FT's last season. Elton Brand is a career 74% FT-shooter.
DONUT 6: Rick on Dahntay ...
Dallas has a long history of giving lots of playing time (and even starts) to one-dimensional 2-guards as long as their single dimension is about physical shutdown defense. Adrian Griffin ... Greg Buckner ... Antoine Wright ... DeShawn ... and now along comes Dahntay Jones.
Jones,'' Carlisle says, "is a guy that is a premier defender who can bring toughness to our team ... We feel like his toughness and experience can add something as well.''
Can I envision Dahntay eventually getting starts at the 2? Maybe, especially because Collison is smallish so teamming a waterbug with someone who can help with the Kobesque wings would be nice, except ...
DONUT 7: Donnie on Mayo ...
We'll let GM Donnie Nelson offer up the evaluation on O.J. Mayo, who has some defensive pedigree but even more importantly is in the "create-his-own-shot'' mold that Dirk himself says the Mavs need.
Mayo as the starter, Donnie tells Ben & Skin, "is the way it's penciled in, and he can swing back and forth between (point guard) and (shooting guard).''
The Mavs are campaigning to make sure the DFW public knows that Mayo isn't a bad apple. "Look,'' Donnie continues, "O.J. will do whatever it takes to win and he proved that in Memphis, whether it's starting or coming off the bench."
As Mike Pie
notes in our terrific Mayo analysis
, Mayo has some PG skills but is a 2 ... and accepted his lessened role in Memphis but truly excelled as a starter, beginning with a rookie season in which he averaged 18 points per game.
If Rick (and Mathis and Armstrong) can Coach 'Em Up with O.J. as a defender, the "pencil'' turns to "pen.''
DONUT 8: Dwightmare to the Lakers!? ...
Dwight's agreed to re-sign with the Lakers!
Oh-oh! This changes everything for the
Dallas Mavericks
, right?
Let's tap the breaks here. The RealGM report is likely accurate in terms of Dwight's willingness to re-up with the Lakers (I never understood why there would be hesistation there). But you can't "re-up'' until you "up.''
First there needs to be Orlando's full willingness to move him, then no other team plunging in with a better offer, then an agreement, then a trade, then the chemistry that would have Dwight indeed re-sign there.
If all that happens, there will be yet another reason to hate/envy the Lakers. And, if all that happens, the Mavs can consider re-evaluating Plan Powder. Know this, though: Plan Powder isn't exclusively about Dwight. It's about building a team in a SuperTeam Era ... and there is logic behind believing that must remain the plan because anything sort of that leaves you substantially short of where the Lakers will be.
In other words, Dwight-to-the-Laker doesn't kill Plan Powder. Rather, it makes it more necessary than ever.
DONUT 9: Thursday night ... Red Rock has the big screen and the live karaoke with a real band! ...
Trust me. Try this.
Rock Rock Bar & Grill.
Tonight. You'll have a blast.
DONUT 10: Why are we leaving out the kids? ...
We watch Summer League (as Carlisle himself is doing, of course) and we have our hopes for Cunningham, Crowder and James. in truth, though, this is not a "transition year'' for the Mavs in the sense that they're willing to forfeit contention in order to "see what the kids have.''
The kids merit their own evaluations
(and if you dig around the DB.com Mavs Archives, you'll see lots of it).
But that doesn't mean -- as excitable as we are - that they merit a minute of 2012-13 play.
DONUT 11: Want more Mavs? ...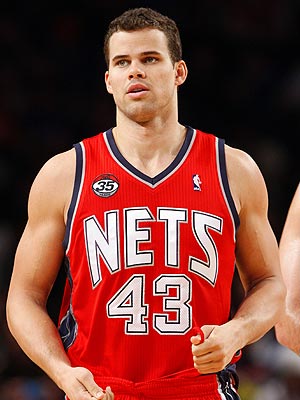 We've got
the best and deepest coverage of the Mavs available anywhere
... take our free seven-day trial and then get your Mavs gold for pennies! Go Mavs and Go Premium!
DONUT 12: The Final Word ...
A national media report is giving credit to Brooklyn for its "secret plan'' behind giving Hump $24 million for two years. I can't wait to hear the Magic's response when they find out the "secret plan'' involves them being excited about taking on Hump at $12 million a year in exchange for Dwight Howard.